Introducing Holly.
Buddy enlisted the help of Guten Parts to find him a new daily driver. Original plan called for a black, white or red 325is, bring it back to the shop for a long list of maintenance and mods but when this clean slicktop 318is came up, we couldn't pass it up.
Robby, the previous owner, was sad to let her go. Met him halfway between NJ and VA, in Baltimore. (why do people live there BTW?)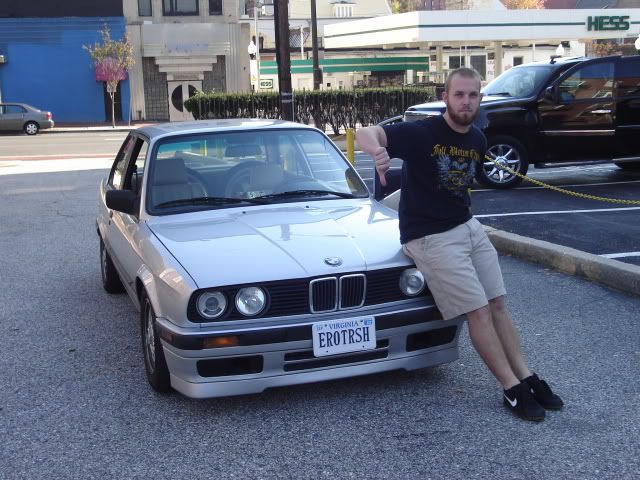 Car was slightly modded, including GC coilovers and konis, motor was replaced with an E36's M42, and the much needed ejnight skidplate. This came in handy no less than two blocks away after sealing the deal with Robby. Would've had to tow the car home if not for it.
List of maintenance and mods that the budget allowed:
-carpet swapped to grey
-door cards swapped to black houndstooth
(Buddy has a black sport interior sitting at home which will most likely go in when he gets back to OK)
-the diff, swapping in a medium case 4:10vlsd
-subframe and rtab swapped for poly bushes
-Z3 1.9 SSK
-new rotors and pads all the way around
-timing chain tensioner
-drop lower pan and re-torque upper pan bolts
-trademark blinged out cluster courtesy of ZM
-headliner dyed black
-sound deadening
T minus 5 days till Buddy's flight lands! Lets get started.