FLAME RETARDANT SUIT ON.
I've been pondering about this engine swap for a while but can't find any information or any thing online about completed or attempted conversions.
The 4th generation blacktop BEAMS3SGE is what I believe to be one of the greatest L4 motors ever produced. Along with the Cosworth YB, BMW S14, Mercedez/Cosworth 2.3-16, Honda F20C & the
almighty
4AGE.
Released with dual VVT-i (variable timing on both the intake and exhaust cams).....
The 6 speed manual transmission version came with titanium valves, battery-backed injectors and a compression ratio of 11.5:1 It made 207 hp (154 kW; 210 PS) at 7600 rpm and 216 N·m (22 kg·m) at 6400 rpm
In Australia engine packages coupled to a J160 6 Speed can be picked up relatively cheap, around $2,500-$3,000AUD. Whereas anything decent and Euro is going to be much, much more. I assume you could get the BEAMS a little cheaper in the US, mainly due to your larger population and hence, possibly greater availability(more people could have imported them).
With equal length headers, exhaust, ITB's and ECU it should provide similar performance to a BMW S14 for a fraction of the cost. I've seen the mentioned set up produce ~150rwkw(200rwhp) in a number of AE86 and KE70's while retaining the factory J160 6 speed.
The E30 is lighter than an Altezza and a 4 cylinder should provide much better weight distribution than an M20/M50 etc. E30's with an M20 are 50:50(?) stock but once you strip the cars out a lot of weight is removed from the rear.
There's nothing telling me this engine swap is a bad choice.
Can anyone change my mind?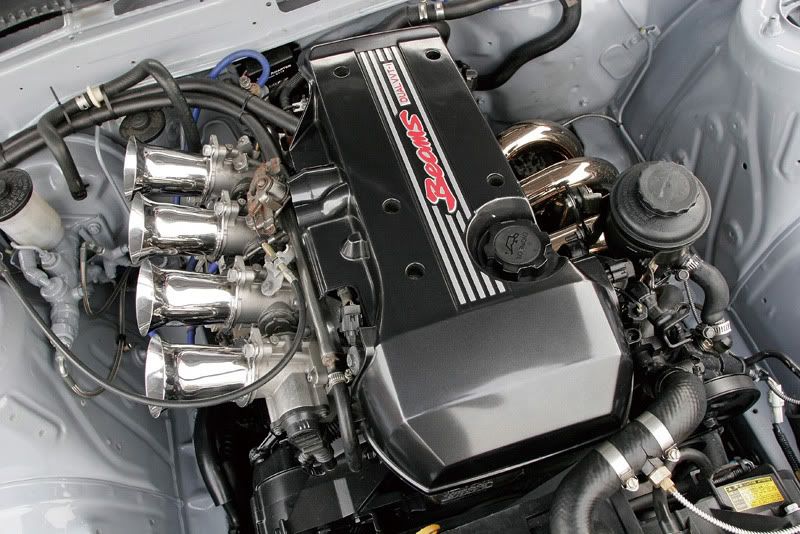 Sorry if this is the wrong section but I'm more after general discussion than anything else at this stage.