so after building bad ass e30 M3 coupe and E30 M3 convertible the next step was to build e30 M3 Touring.
ever since I saw this pic I wanted to build something similar
Good thing is that I found a very nice platform to build it on, bad thing is I only have one month to do it, this is a project that have to be completed by August 27th - our huge, Megatron e30 M3 meet at Pocono raceway to celebrate 25th anniversary of E30 M3!
Anyway, some of you know this Touring
car used to belong to Alex and he used to track it, I remember racing him in my DTM rep at Watkins Glen and Poconos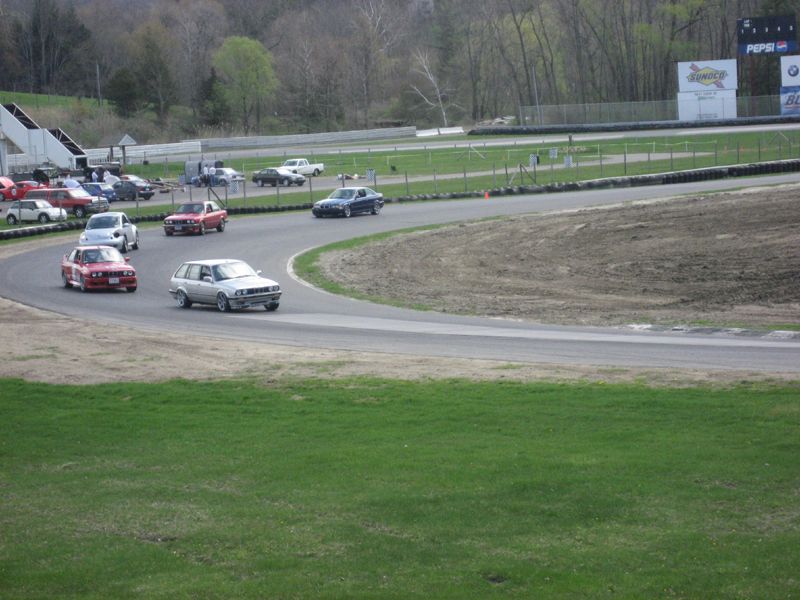 anyway, as you can imagine, when I got the car it needed work. I knew that I wanted to build E30 M3 Touring, so I bought crashed e30 M3 shell and cut it for parts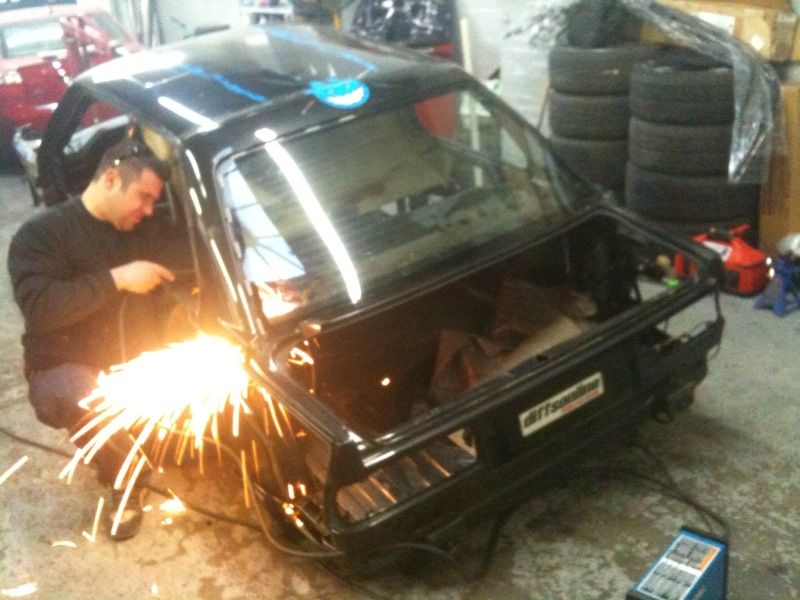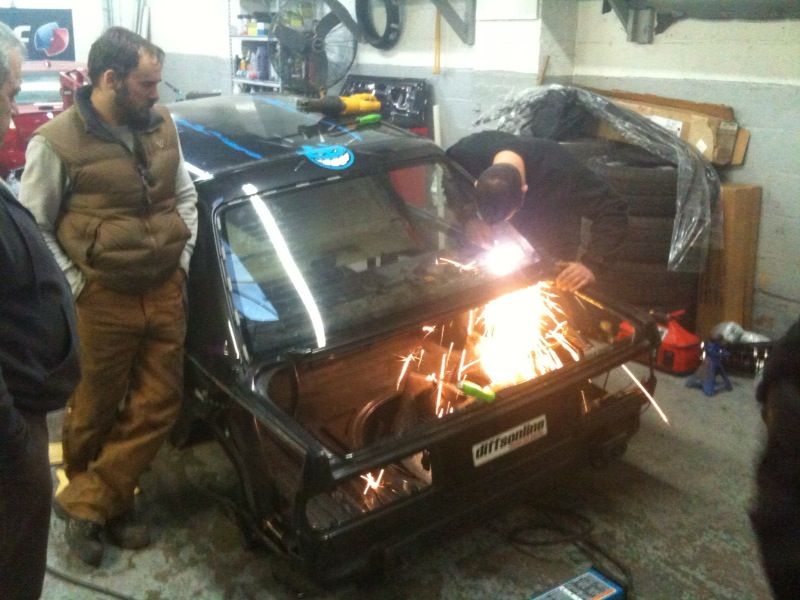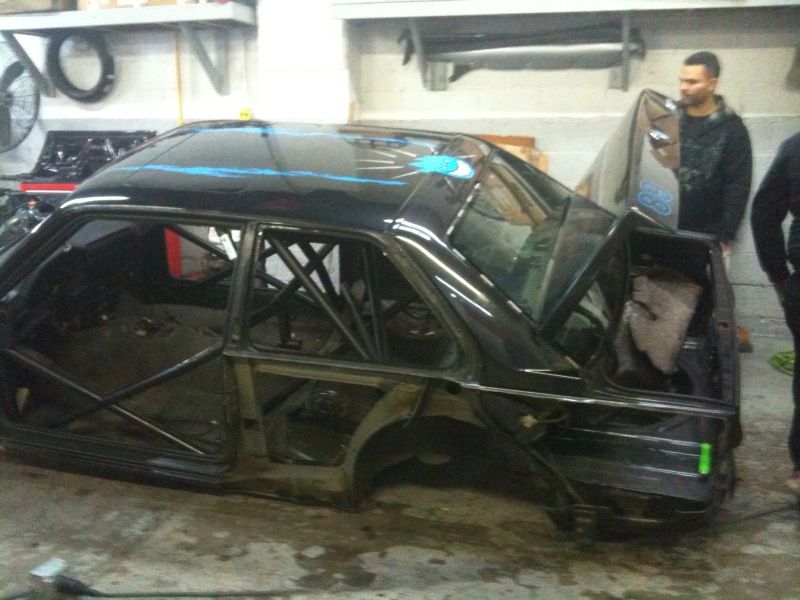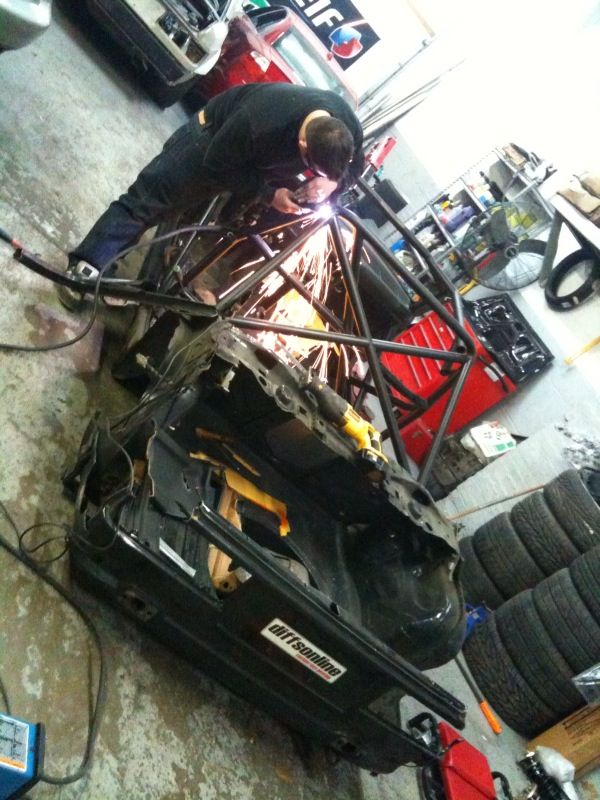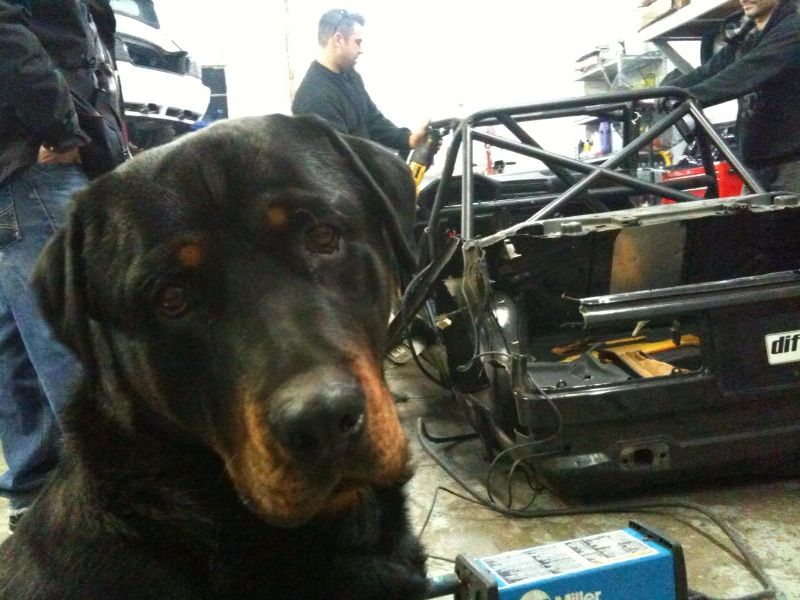 what was left after we were done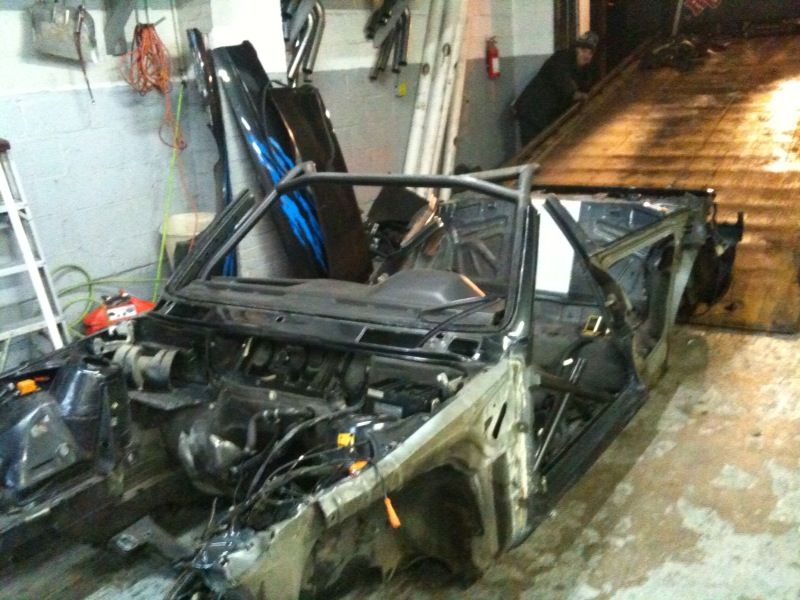 sad but at least these parts will be used for 2 future projects !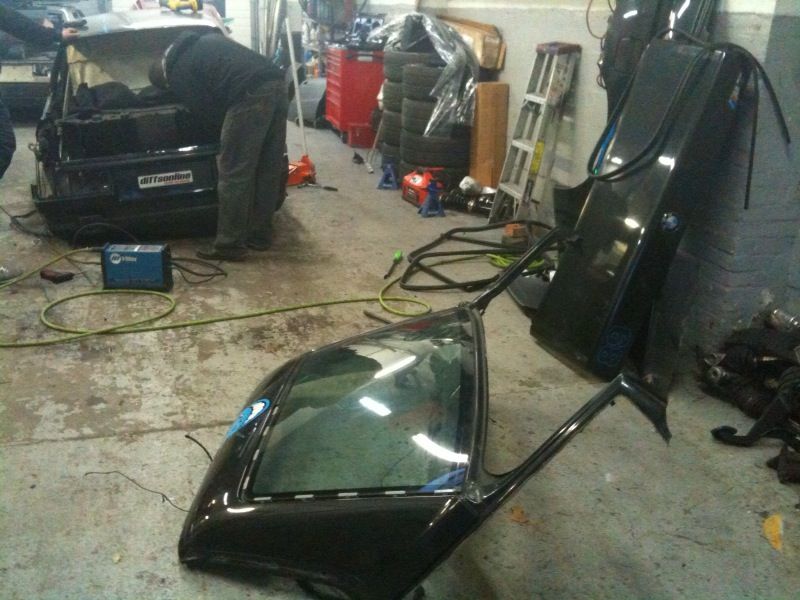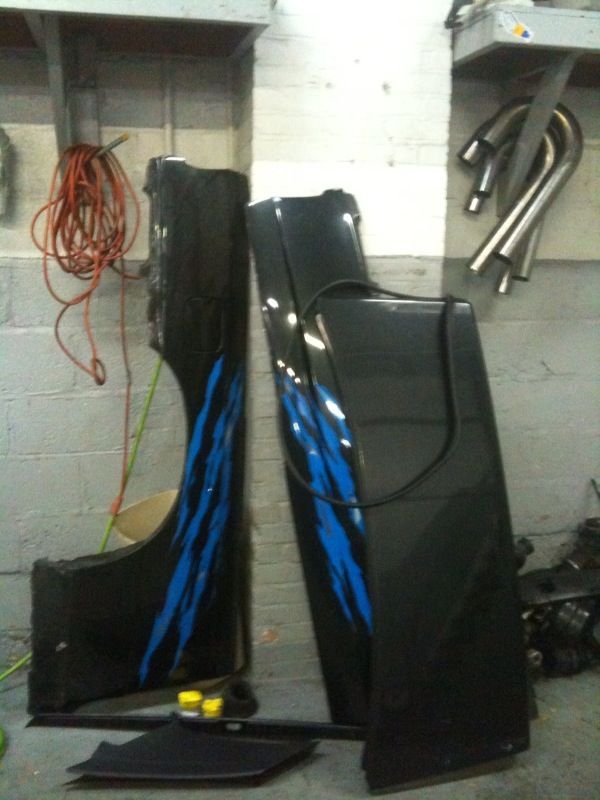 we got the car into the shop and started to work on it, knowing that I only have a month, dropping the motor out and re-doing the engine bay is going to be done after the body will be completed
fixing some rust spots
doing some custom work on the front bumper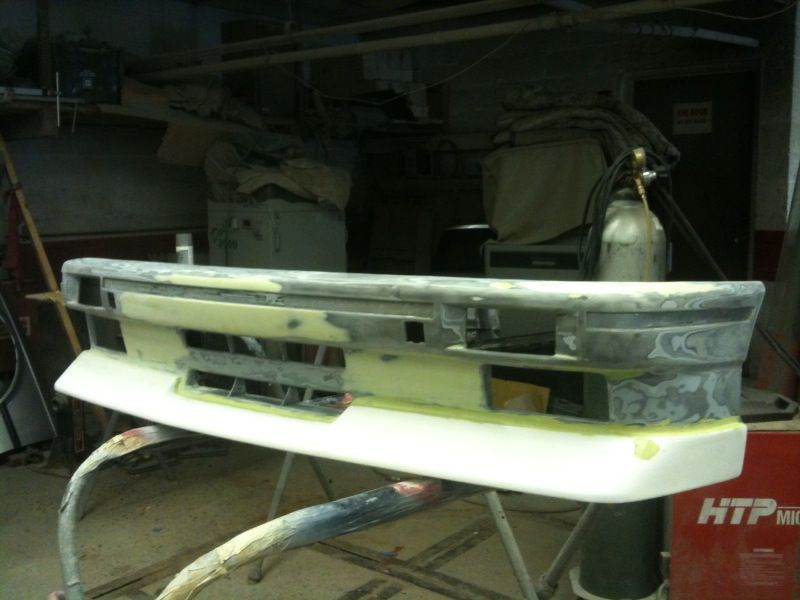 I bought brand new fenders from the dealer and we put them on for test fit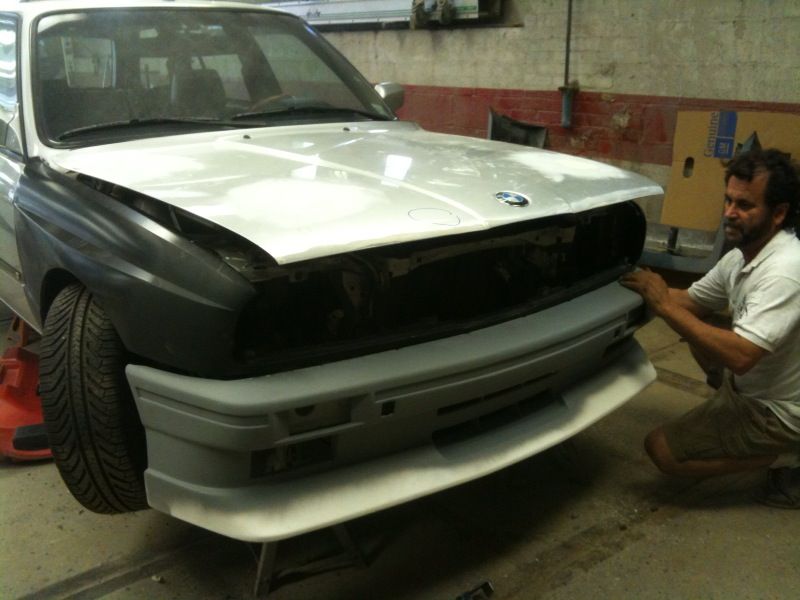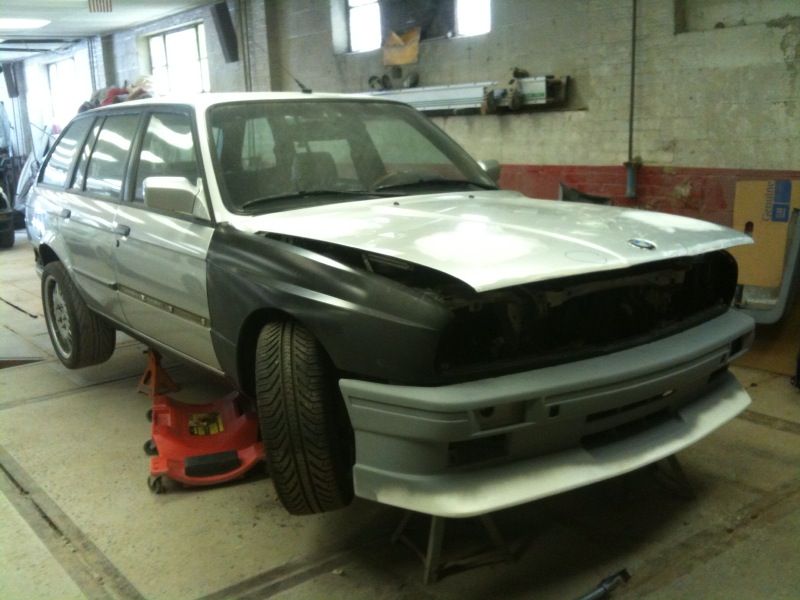 shaving the windshield washers
welding the above pictured tow hook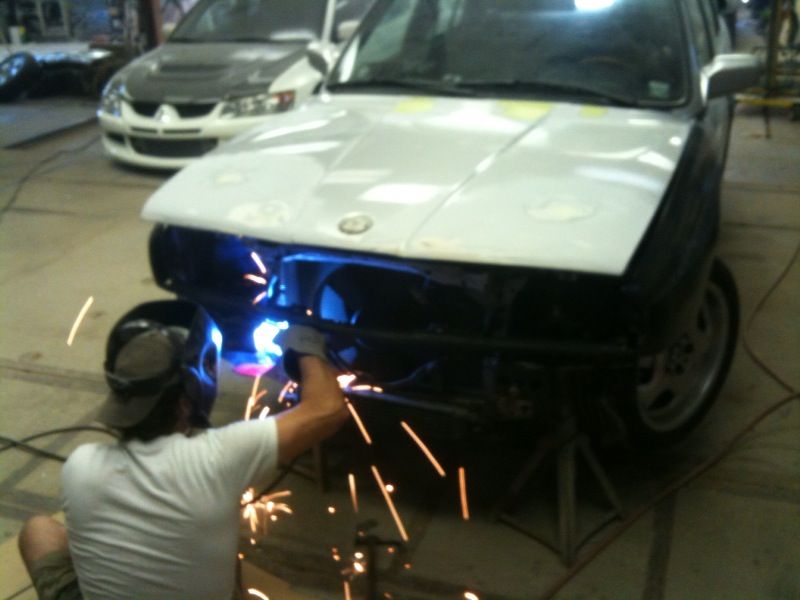 next step was the hardest part of the build - rear quarter panels
the quarter panel has to be cut in half and metal must be welded onto the door and existing quarter panel to match the wide body contour of the m3 body lines
more pics on Mon :D