**Apologies to those who can't see the years' worth of photos hosted by Photobucket. In September 2017 I started uploading photos to Imgur. For those who have Chrome, there is a "photobucket hack" out there that will let you see hotlinked photos in this thread, so if you can't see the photos now, check that hack out, it works!**
Like Us on Facebook:
https://www.facebook.com/Pitchblack-...4/?ref=profile
The story of my 1985 BMW 318i, M42-swapped, getting dirty in the mid-Atlantic rallycross scene. Also some autocross stuff, some of my other projects, and some recaps of racing a 1986 325e in Chumpcar/Lemons, and closing in on the stage rally build for 2016, with any luck.....
Oh also...these guys have been with me from the beginning and always thankful for their support (both moral and material). Go check out their site for some great BMW performance products:
2017 Season - started off with a winter rally, which we finished (if not fast) and kicking off another rallycross campaign to defend my 2-time championship title in the DC region. We also plan to do at least two more stage rallies (STPR and Black River Stages) this year, so stay tuned!

2016 Season: caged the car, got it logbooked for rally, and entered our first stage rallies. Also won the RallyCross SCCA East Coast Championship as well as the Wshington DC regional championship.

2015 Season started the long journey toward making this car legal for SCCA Rallysprint and Rally America/USRA stage rally by 2016. Also won the Northeast Division and Washington DC Region MR class championship

2014 Season Begins with a win, ends with a loss. Post #1346 wrap-up.. Won three local events and took 2nd in four others. Came up short of the WDCR Championship by a few points to my buddy Nick Drymalski in his e28. During 2014 Nick and I also drove my car to a 2-3 finish at the Great Lakes National Challenge rallycross in Ohio, with me losing by less than a second, and beating the 2014 rallycross national champion. So that's not nothing I guess!

2013 Season - Took 2nd in MR class for the season, lost by only 2 points. I did win 3 of the 7 events though. Time to work on the e21. Rallykar is gonna hibernate for the winter

2012 Season - Finished 3rd in MR class running with stock suspension and the 200k mile M10 motor

April 2013 - New suspension setup, first event win!
Event Results
2012 Season - 3rd Place Overall (Season)
18 Mar - WDCR Summit Point - 3rd/5 (Big Course)
29 Apr - WDCR Summit Point - 2nd/5 (Barn Course)
20 May - WDCR Summit Point - 4th/5 (Gravel Course)
10-11 Jun - WDCR "Conquer the Summit" - 2nd/6 (all three courses)
9 Sep - WDCR Summit Point - 3rd/7 (Barn Course)
14 Oct - WDCR Summit Point - 5th/9 (Big Course)
11 Nov - WDCR Summit Point - 2nd/9 (Big Course)
18 Nov - Susquehanna SCCA York, PA - 3rd/5

2013 Season - 2nd Place Overall (Season)
24 Mar - WDCR Summit Point - 6th/8 (Big Course)
21 Apr - WDCR Summit Point - 1st/10 (Barn Course)
26 May - WDCR Summit Point - 2nd/8 (Big Course)
22-23 Jun - WDCR "Conquer the Summit" 2-day - 1st/12 (all three courses)
14 Jul - WDCR Boonsboro non-points event - 1st/3 (25 total runs, 2 courses)
Aug - WDCR Summit Point - 2nd/15 (Big Course)
20 Oct - WDCR Summit Point - 2nd/7 (Gravel Course)
10 Nov - WDCR Summit POint - 1st/12 (Big Course, extended)

2014 Season
14 Mar - WDCR Frostburg, MD - 1st/8
13 Apr - WDCR Frostburg, MD - 1st/4
18 May - WDCR Frostburg, MD - 2nd/3
13 Jul - WDCR 2-day event - 2nd/4
(yeah, I need to update the rest)
2014 SCCA Great Lakes National Challenge - Hebron, OH - 2nd/10 (1 second from winning, and beat the MR national champion)


some pics (newest to oldest)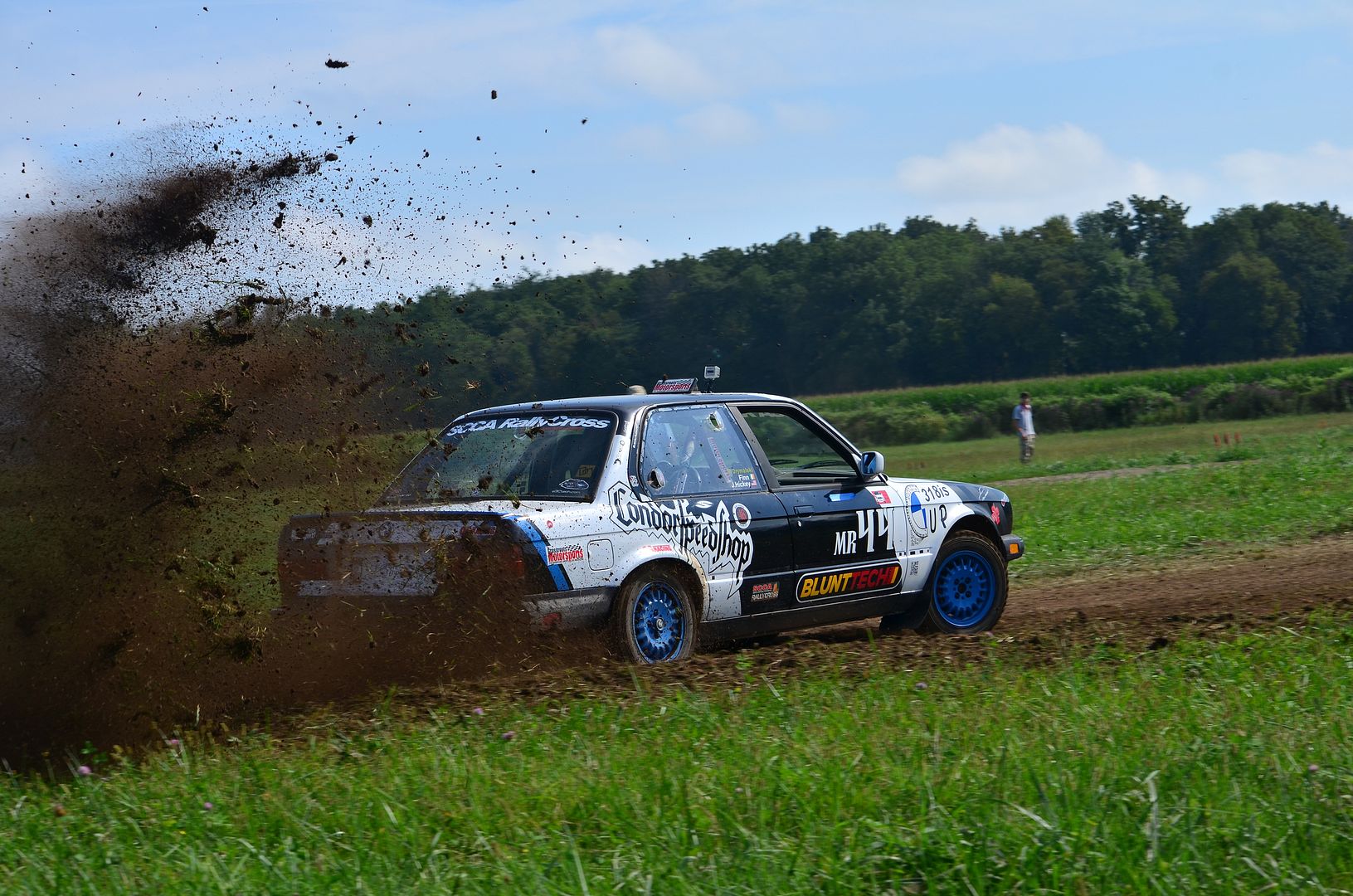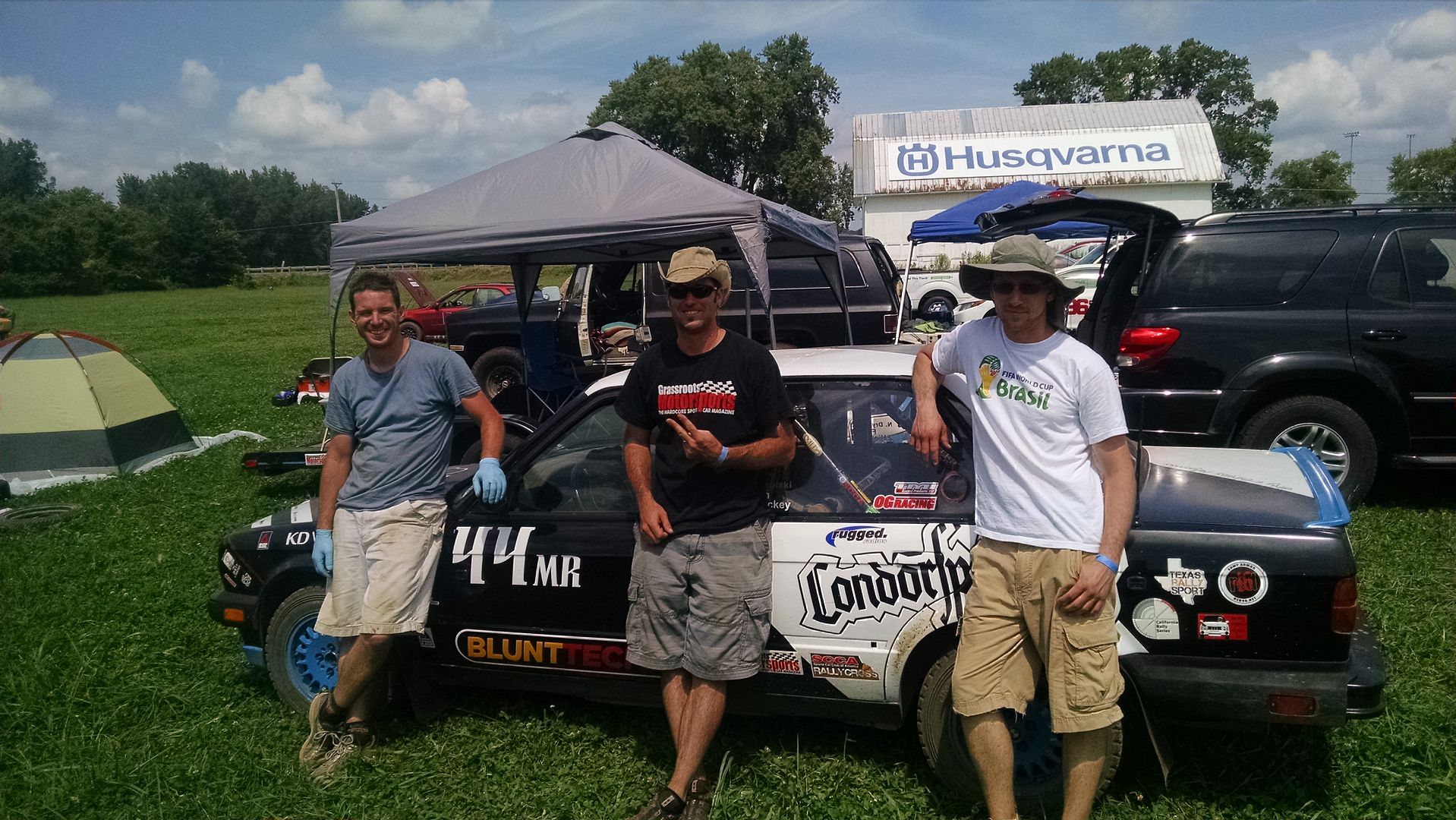 Washington Auto Show in the SCCA Display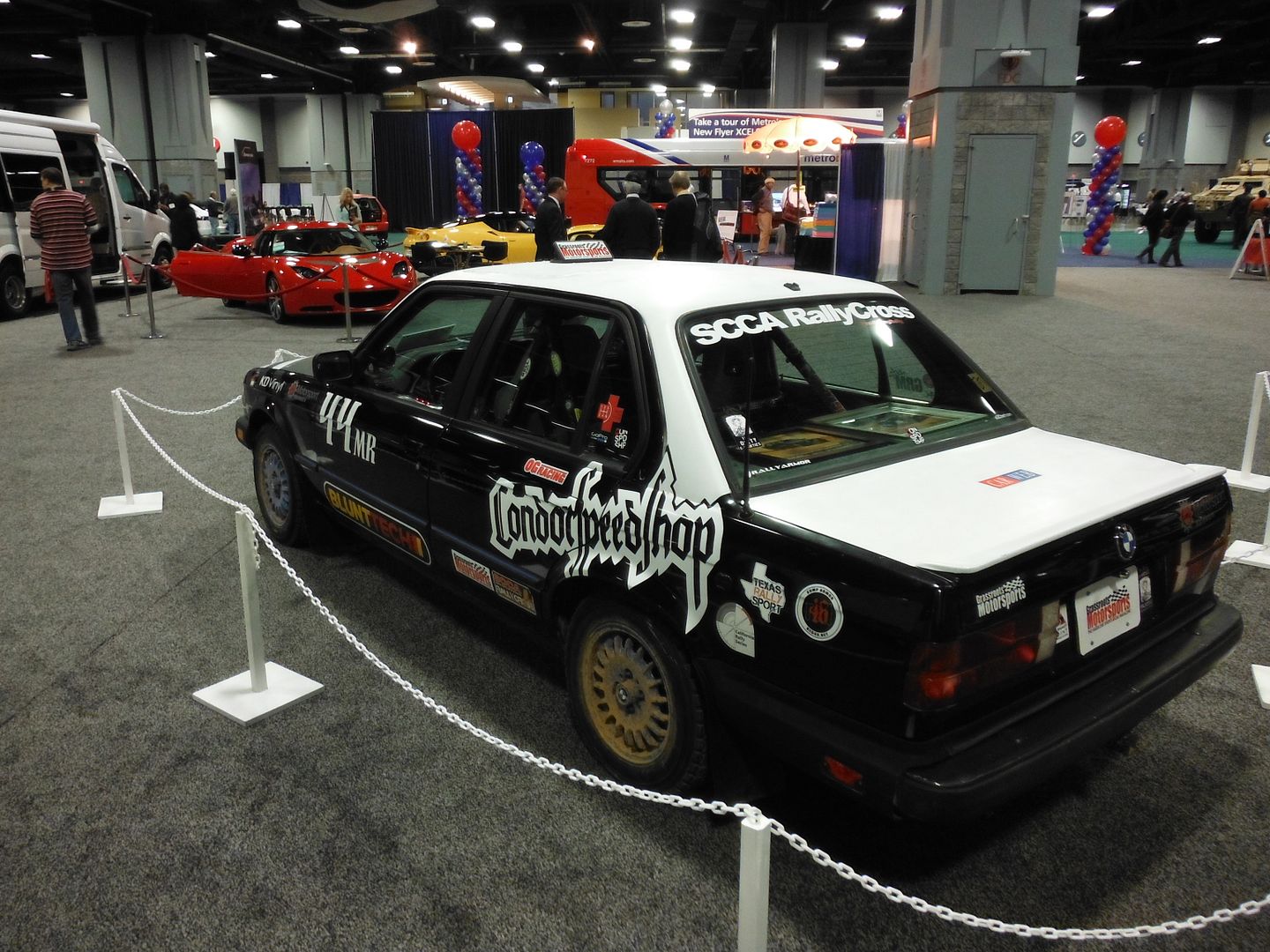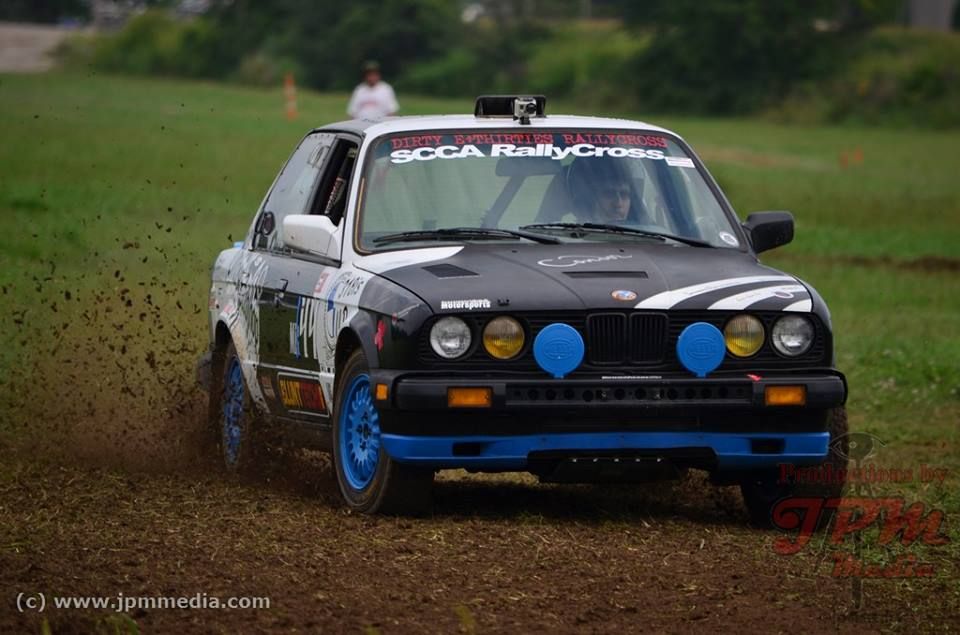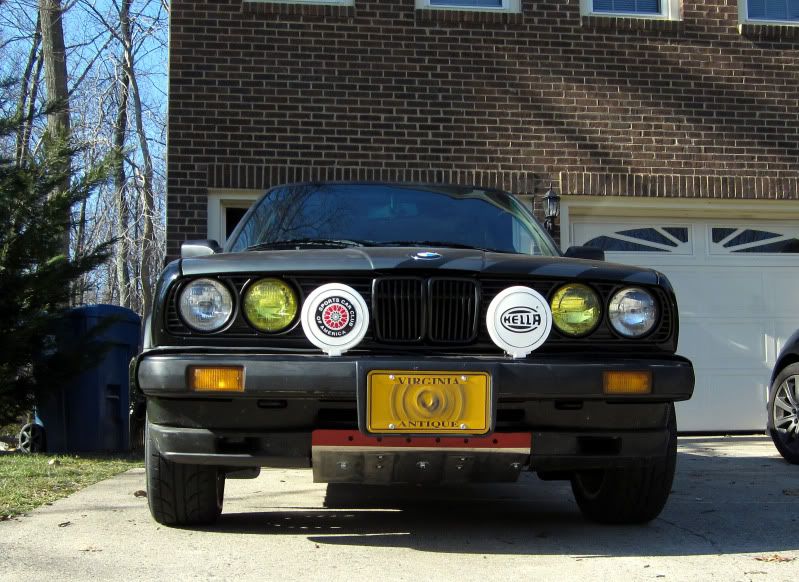 Before I start, just want to give a hearty thanks to the following Rev members who have contributed to this project, either through providing cheap parts, giving great suggestions and knowledge, general inspiration, or other random kinds of help: Stuart (FunfGan), dnick, Jeff Ireland, Yoshi (shiboujin), TurboJake, Brandon Campbell, 87vert30, farwest92, ejnight, ill4noreason, Leeroy, wh33lhop, evil_twin, iamcreepingdeath, masterofpuppets, PoorBoysRacing, Jason Reynolds, Pat Henry, Spencer Sheckells, Gunnar Gehrmann, and many others I'm surely forgetting...Not to mention several guys over on GrassrootsMotorsports and DirtyImpreza forums
Intro:
So....I have a WRX, but it's an 09, it's a daily driver for my long commute, it's far from being paid off, and it is setup for autocross and would need ALOT of changes for rallycross. It's morphing toward a trackday car eventually, so wrong direction.....
I decided that I'm a bit burned out of autocross after a decade of doing it, and the DD WRX is more or less how I like it so no more money into it for that moment. Unfortunately, a good daily driver setup is not ideal for winning at autocross (though I'll still do it too)
........So time get a RallyCross car. Wanted to do something RWD or AWD and something dirt-cheap....e.g. Under $1k for a running, driveable car. In this area it's next to impossible to find a half-decent impreza for twice that cost, and didn't want a legacy/forester/outback because I will be working on the car in my garage all winter, and with all my other crap in there a larger car simply won't fit.
After months of searching I decided to get something slow and not built for RallyCross.....but something with alot of cheap/used/interchangeable parts with better models, good aftermarket support, and old enough to get vintage tags on (so no inspection/emissions!). And even as slow as it is, fun to drive.
The goal for this car will be mostly to have fun, but of course I would love to make it semi-competitive - to the extent that can be done with a low-power car not built particularly for this kind (or any kind) of motorsports. It looks like here in WDCR region, that class is primarily e30 325's and 1st gen RX-7s. The car will be built to M2 class, since I don't like dealing with limitations/rules, lol. I paid about $1k for the car and all the spare parts, so the goal is to keep the improvement/modification budget as low as possible as well.
Note that I'm doing a few mirror build threads on this to get the best information/comments from a few very different sources
1. here (the best source for e30 information)
2. GRM (the best source for improvisation/doing things on the cheap)
3. DirtyImpreza (I have a WRX as well, and it's the best rallycross forum out there IMO)
So off we go:
The starting point is a 1985 BMW 318i 4-door that appears to be more or less stock. Mileage is showing at 188k miles, but the ODO is broken as seems to be the case with all high-mile e30s. Who cares. The car is 98% rust-free, with the only rust spots I can find are one small part on a rocker seam, and a few other very small parts. Good, I suck at rust repair. I can't find any body filler anywhere, so that's a plus. Paint appears to be original but it's in good shape - seems to have been a garage-kept car for most of its life. The car came with a truckload of spares, including a set of BBS wheels, a set of bottlecaps, a spare 5-speed tranny, and a spare M10 engine (and about 10 other boxes of all kinds of new and used stuff from new copper manifold bolts to spare MAFs to spare ECUs to three new sunroof seals, lol).
The only part that may or may not be stock is the diff. It is the BMW small case (as came on the car), but the metal tag shows it being a 3.91 LSD diff. I've found that this diff was available on canadian early 318s, but haven't verified that US models got it (still investigating, nobody seems to know for sure). Someone also noted that it may have come from a e21 320is. Either way, it's allowable in M2, so it's academic anyhow.
edit: yes, it is the stock diff
Initial projects for this car will be as follows:
(updates in red as of 11/22/11)
* Minor electrical/interior fixes
done
* Bilstein HDs (preferably used) with 325 front and rear suspension/brakes
done
* new bushings everywhere
mostly done
* reinforcement of rear strut towers
have some ideas, but already partially taken care of
* new rear wheel bearing
done
* possible swaybar upgrade
put 325 bars on
* possible race seats (used or cheap!)
went with Porsche 944 seats for now
* possible roll bar (we'll see)
keeping my eyes open
* shifter bushings or STS
Z3 shifter installed, and entire linkage refreshed
* armor (skidplates)
done
* tires (preferably used for now), with higher profile than stock - the car can't get much slower, so why not! Will likely go with Firestone Winterforce, since they seem to be the current popular Rallycross tire out there.
got some used Yokohama gravel tires for rallycross on the bottlecaps, and some Star Specs on the euroweaves 15s
* M42 swap -
this winter, currently refreshing the engine
And will go from there. Will stay on the stock springs for the moment, since they're not bad, and they give tons of wheel gap and ground clearance.
Any advice, criticisms, comments, ideas, or general knowledge anyone here has is welcome. And no, I have no engine swap plans in the near future (and yes, I'm well aware of my options in that category). I have virtually no experience in BMWs, previously having done italian cars, british cars, Nissans, and Subarus....so apologies if I sound pretty new to certain things on the car - it's because I am...
A few quick pics, and off we go...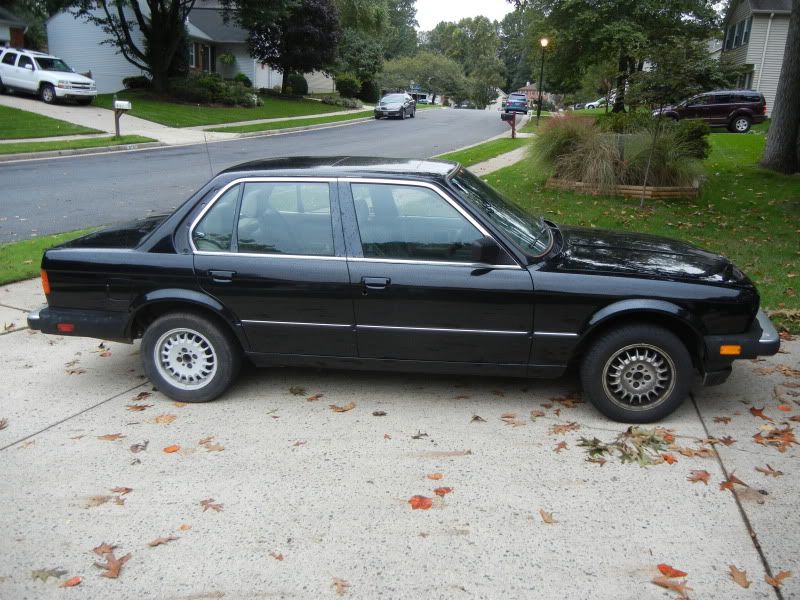 some (but not all) of the spare parts stash that came with the car. There's also a complete M10 engine and a couple other wheels not in the picture.
with my daily driver/autocross car. Yes, ironic that I have a WRX and instead I'm using an old BMW for rallycross.
where the four little hampsters hang out