Whats up guys my name is Josh and i have a 1985 325e. It all started when I went up to reno with a friend to go dirt biking then I saw kamerons (kamotors) e30, one ride in that thing and i had to have one. I began searching for one in decent condition for a reasonable price and got nothing, until i found this one and picked it up for $500. The interior was junk so I ripped everything out. Since this will be a weekend/auto x car I dont care about the interior so much. my goal is to have a fast, fun car.
Plans for the car:
xxr 526 17x9 F 17x10 R
Kamotors super wide flares
rear plastic bumper
vogtland springs and kyb shocks
racing seats
roll cage
spec stage 3 clutch
2.73 lsd
euro grills
and whatever else I find along the way.
heres how the car looked when i bought it. it was very ugly
[/URL]
stripped the rear and carpets, then plastidipped the back since white reflects
[/URL]
old head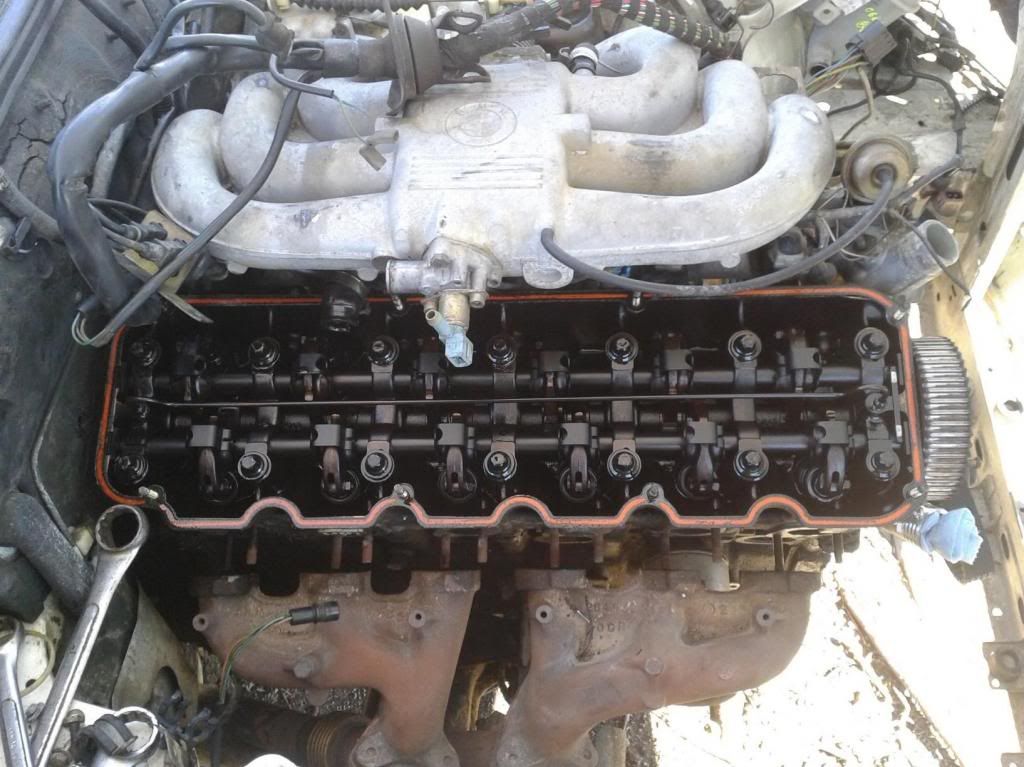 [/URL]
new gasket and head studs
[/URL]
new head thats cammed and ported
[/URL]
cleaned up with turbo manifold
[/URL]
intercooler on
[/URL]
and a video of the start of. sorry its crooked
http://www.youtube.com/watch?v=nDEfSMxQlIw