This is the story of my 1991 318 Cabrio. She was born in February of 1991 and lived a fairly normal life going from owner to owner and was used as a normal daily driven car.
But before we get to her, we should start with the back story.
A couple years ago, I was searching for my first car. A family friend came over and said their neighbor had a BMW for sale that was a steal of a price. I couldn't resist, so I hopped in the car with my dad and drover over there to find a single owner immaculate 1993 325i in Alpine White. I had to have it.
I threw on some budget coils and redid the entire suspension along with some nice 16" style 5s.
Before she got sold.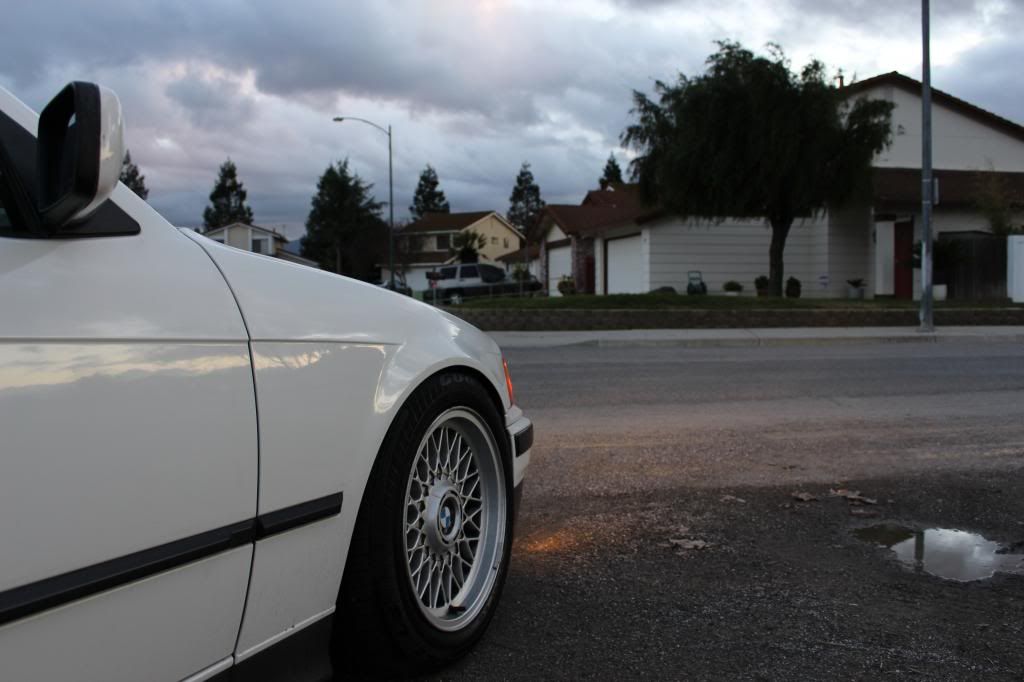 That's where I started my love for BMWs. Everyone always told me that they were expensive and a pain to work on, and while I would soon come to learn they are sort of both, I cannot contain my love for them, e30s and e36s alike.
After I sold the e36, I decided I had to have an e30. After searching for over a month (not having a car that entire time), I got a pm on here from a user called Herb. I went and looked at the car and fell in love with the car. We agreed on a price after much back and forth and a few days later I went and picked it up.
These first set of picture will be crappy phone pictures--sorry I didn't know one day I'd document this build.
The first day i got her: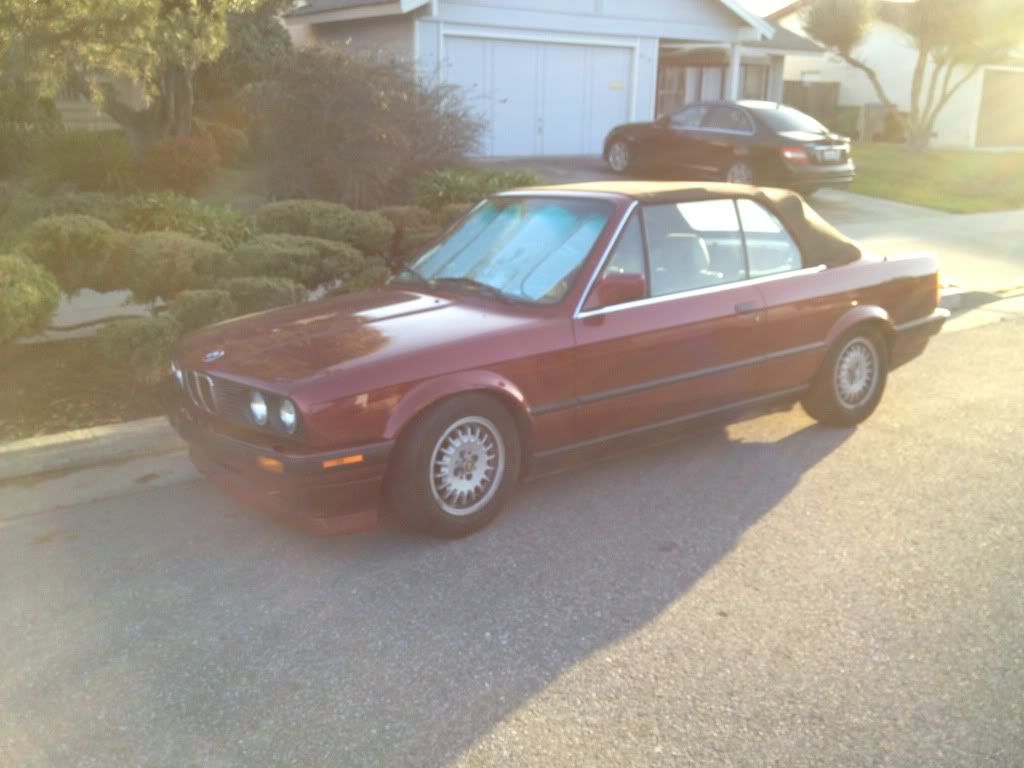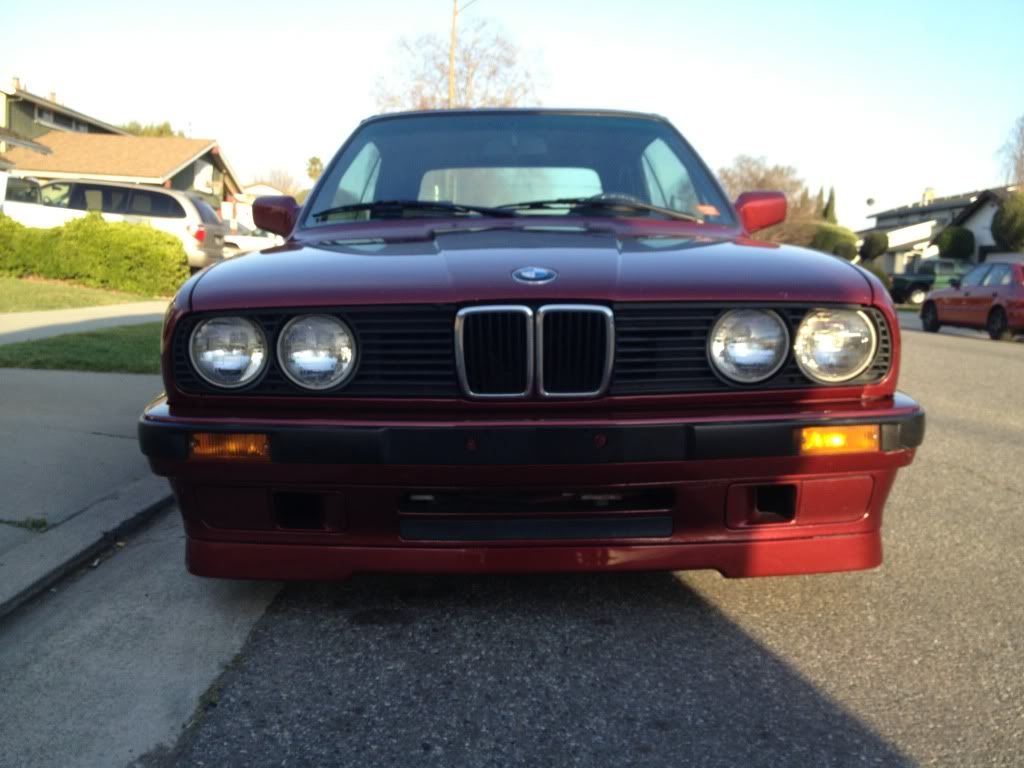 Not soon after I got her, my mom backed up into her. :hitler: I was pissed to say the least but she was extremely apologetic and we got everything sorted out.
The damage: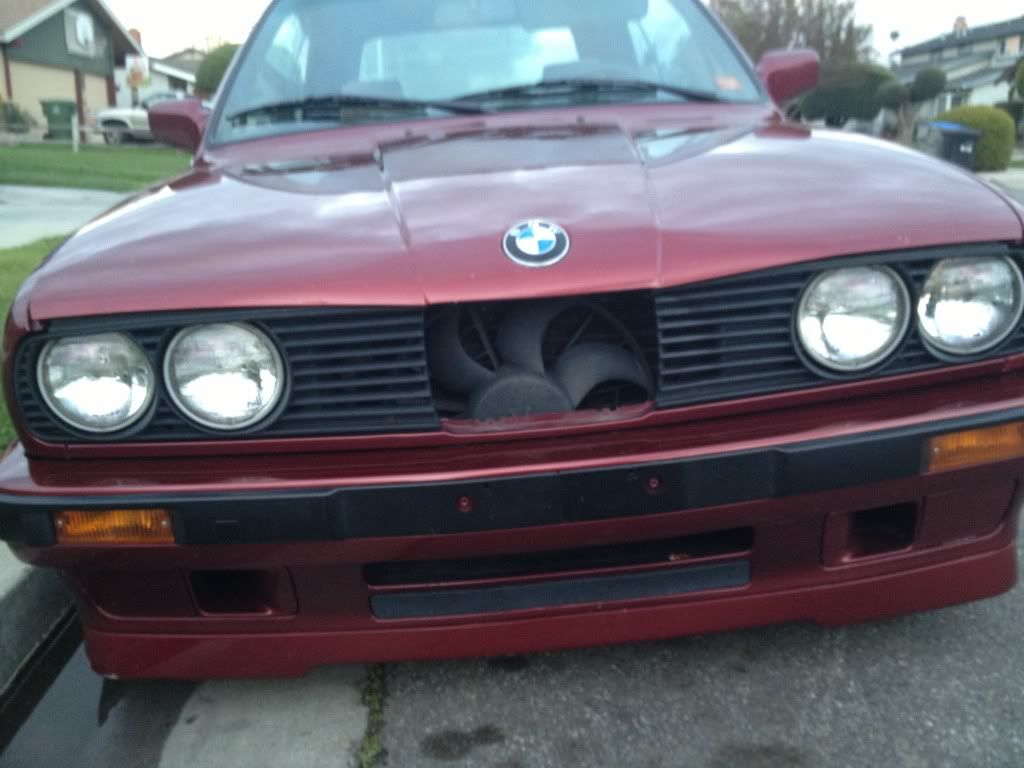 Even my car was mad. ;D

With money sorted out, I decided that my bouncy suspension was more important than a little body damage. So I ordered a Jom coilover kit. (No pictures of this sorry. Installation was easy and took me around an hour. (After having them for almost a year, I'd recommend them to anyone who dailies their car and wants to be low. Although they are a tad too bouncy for me.
The next step was to get rid of those ugly bottle caps. Vivek had a set of weaves and since we are good friends he sold me them for $100. Not bad. They had decent tires.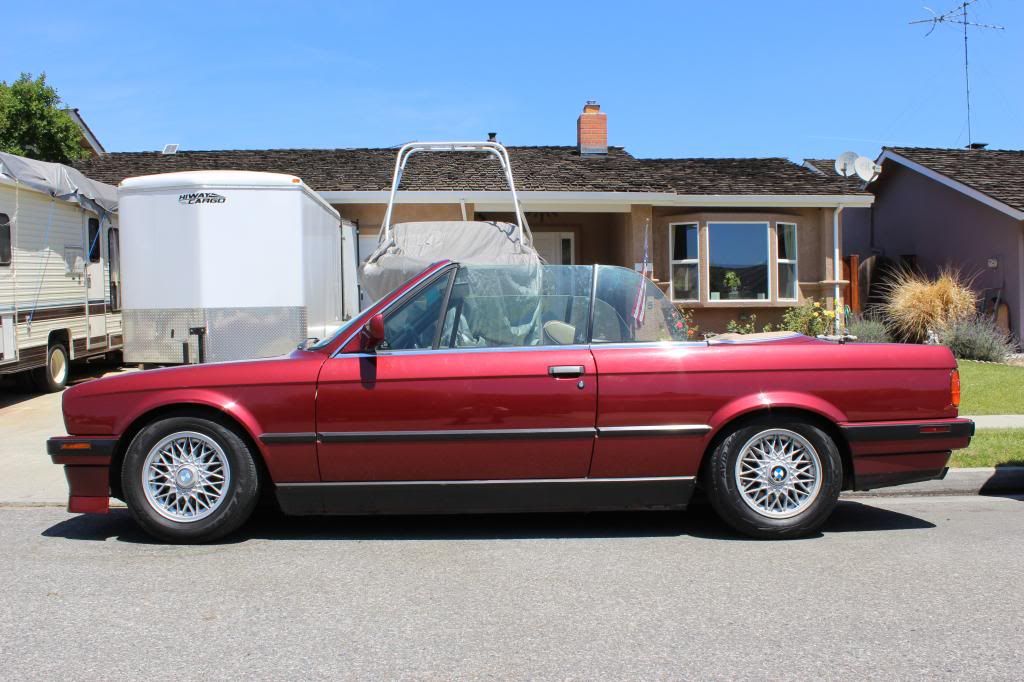 Definitely gave the car a whole new look. Much better.
I decided that my paint needed a buff, so i cut and buff the entire car. (took daysssssss)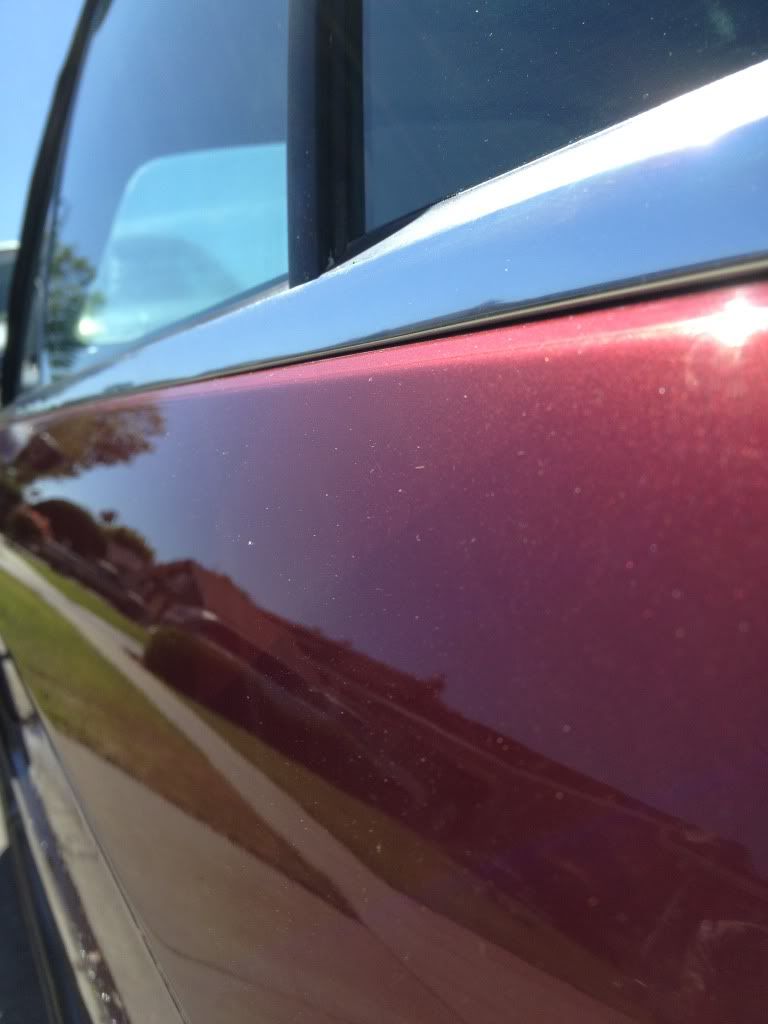 And after that I ticked over the 154k mark
I never really liked the tan interior in the car, and always preferred a black interior over tan anyways. So i picked up a set of these early on knowing my future plans.
Some time had passed and I had not done any work on my car recently, so I was itching for a project. It couldn't have been a better time, because I scored a full black interior at Pick n Pull for only $100. So I started my mission to convert my interior to black. (Took 2 days~8 hours)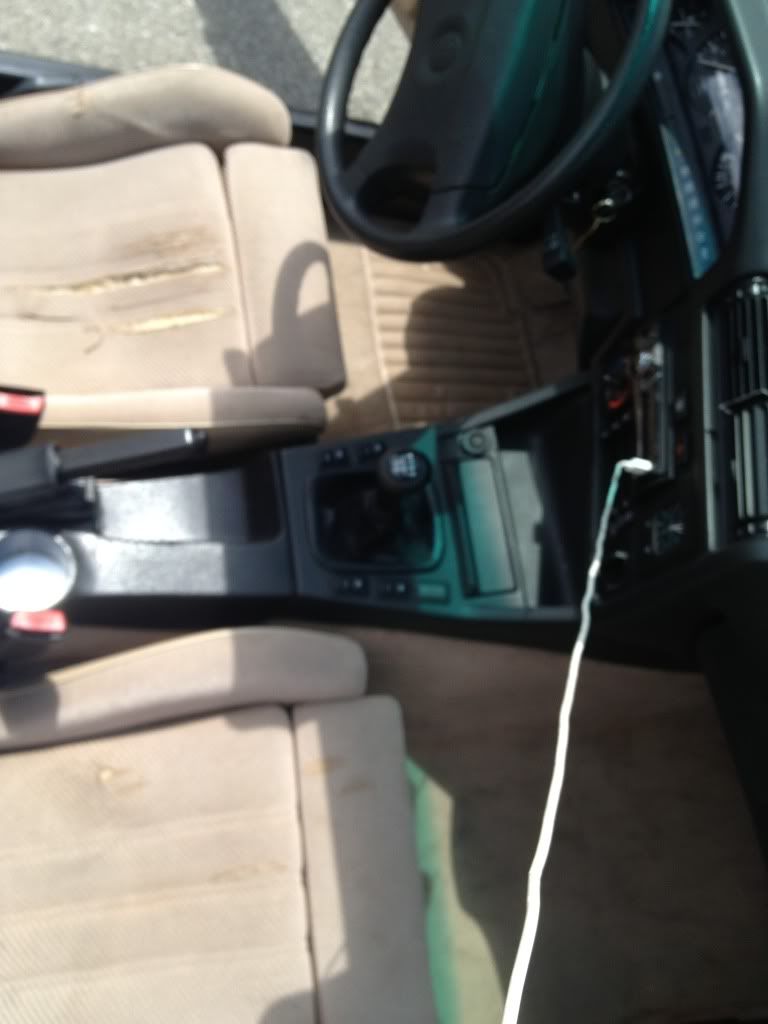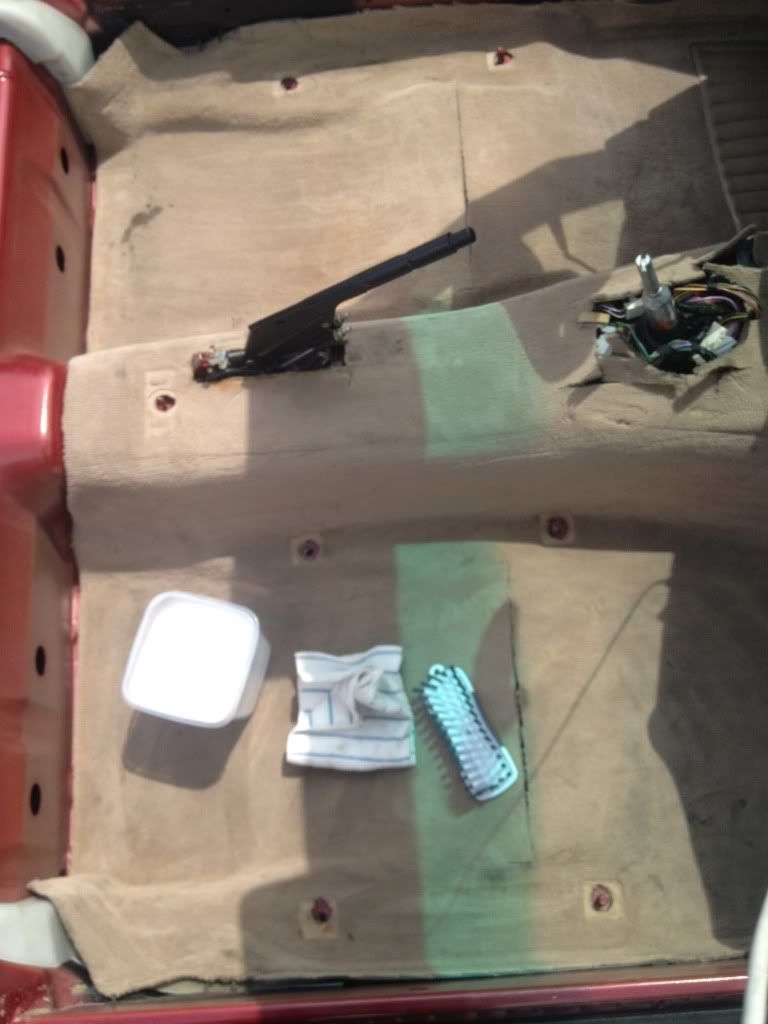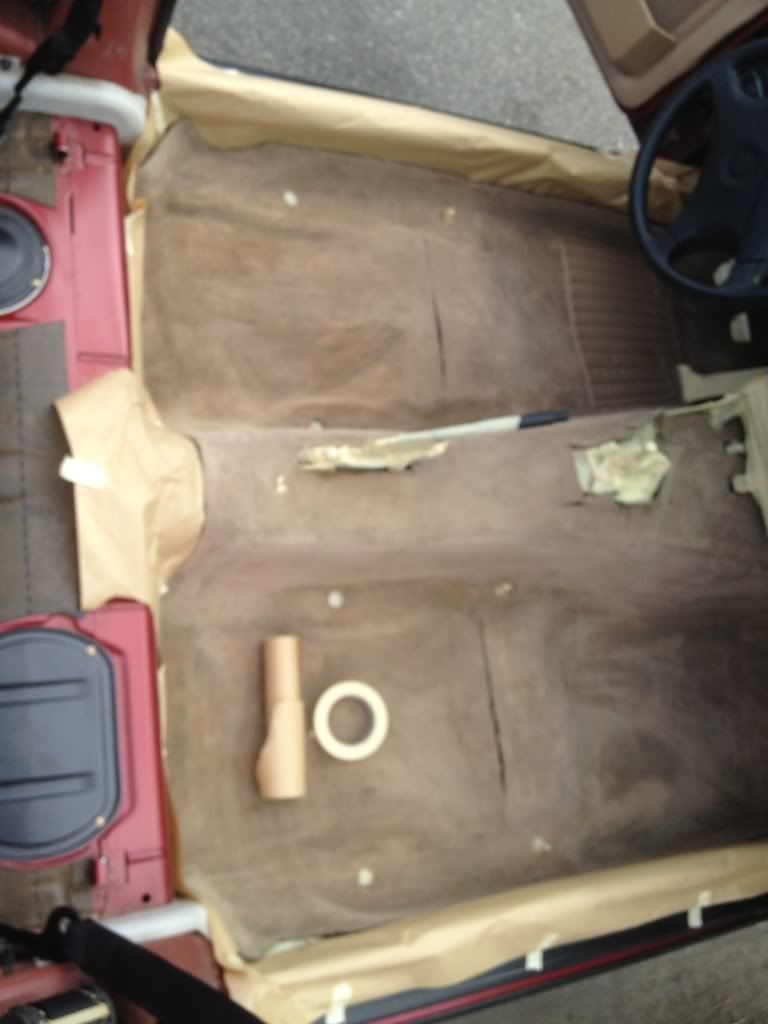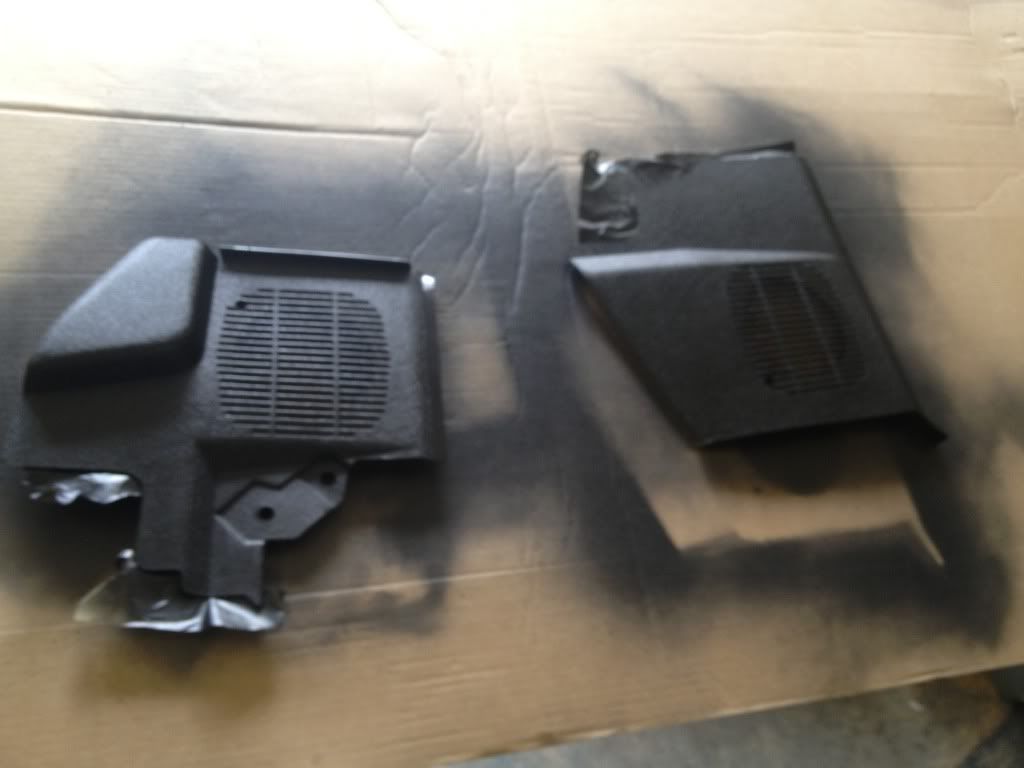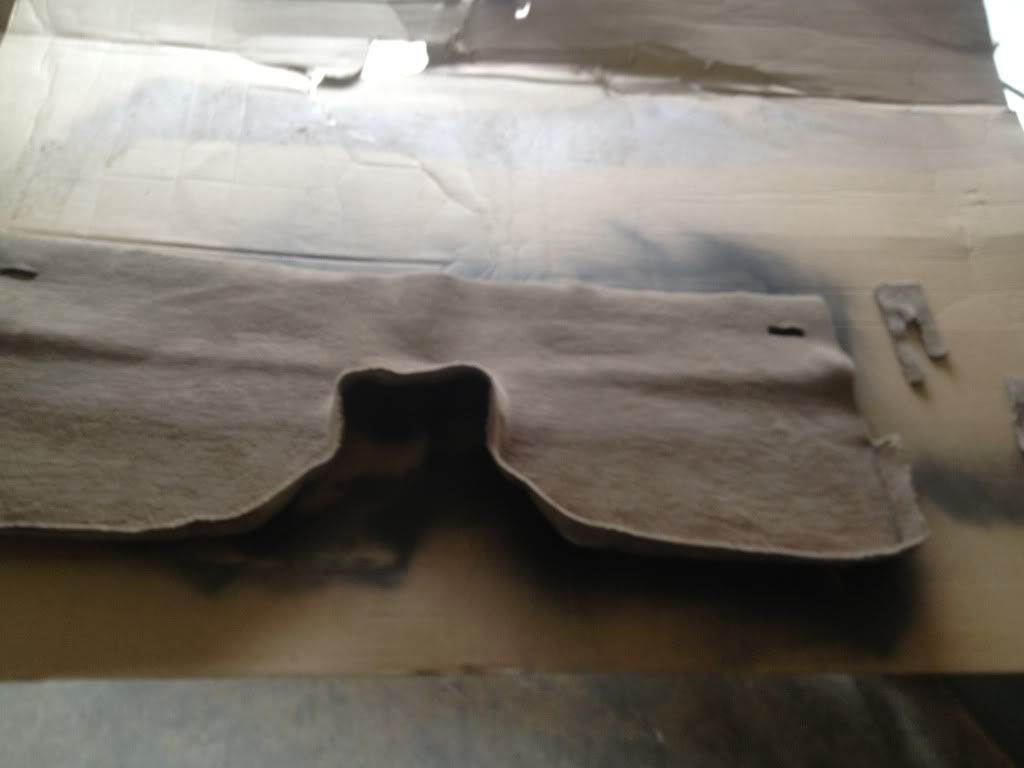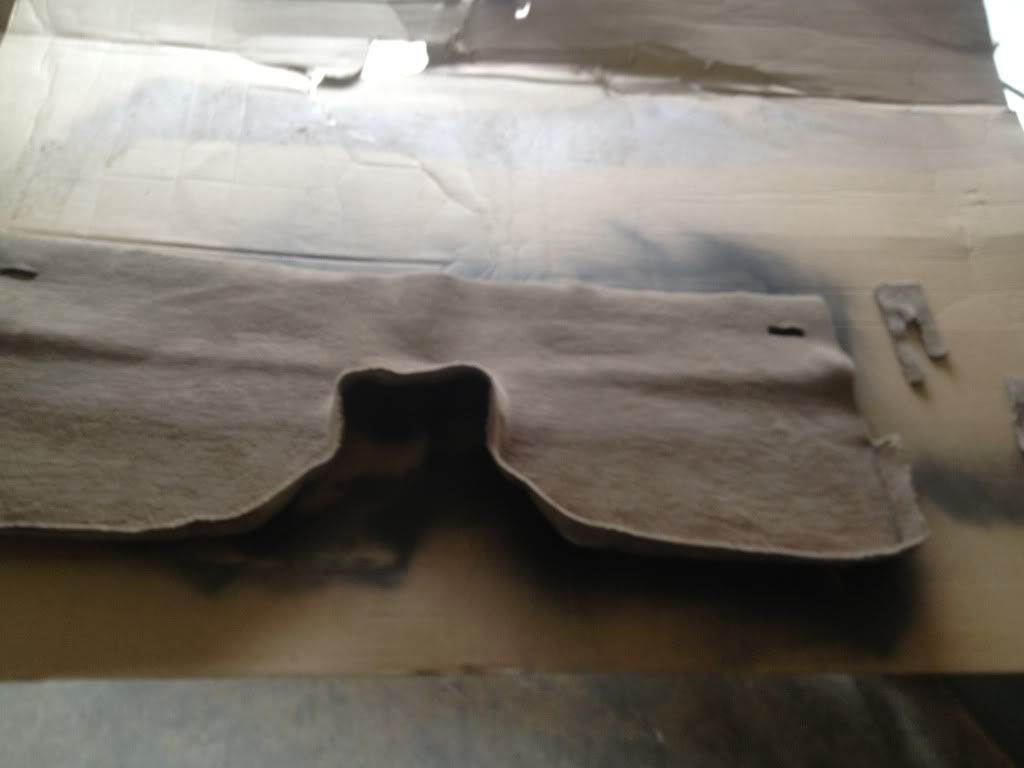 After one coat don't worry more were to come.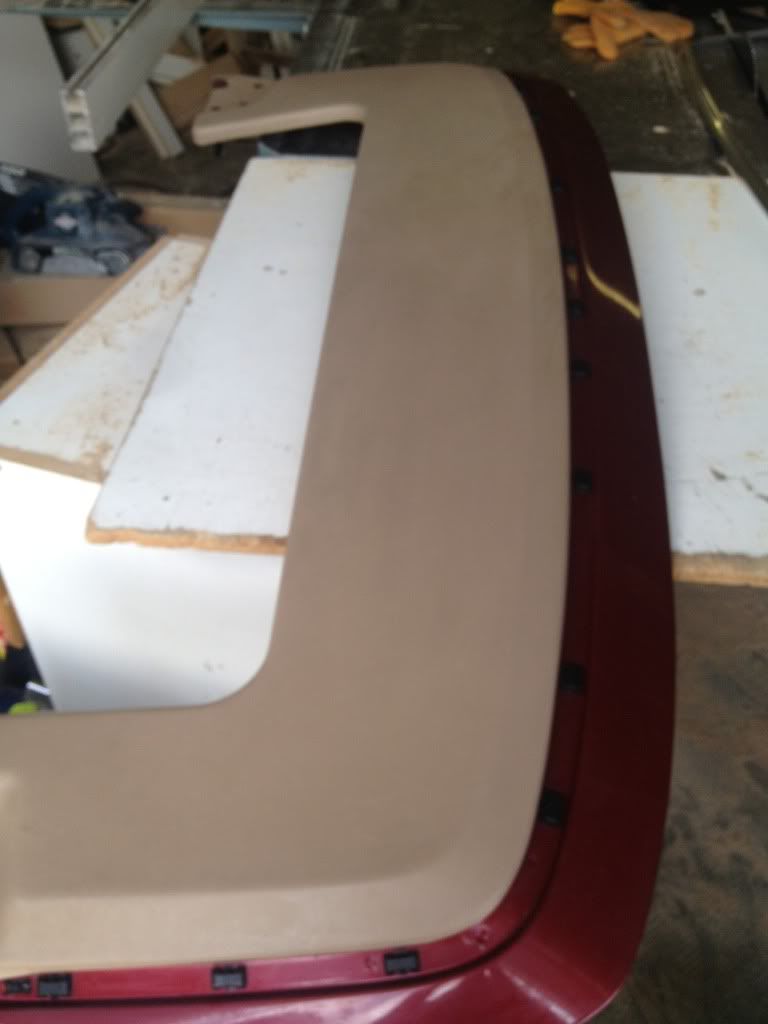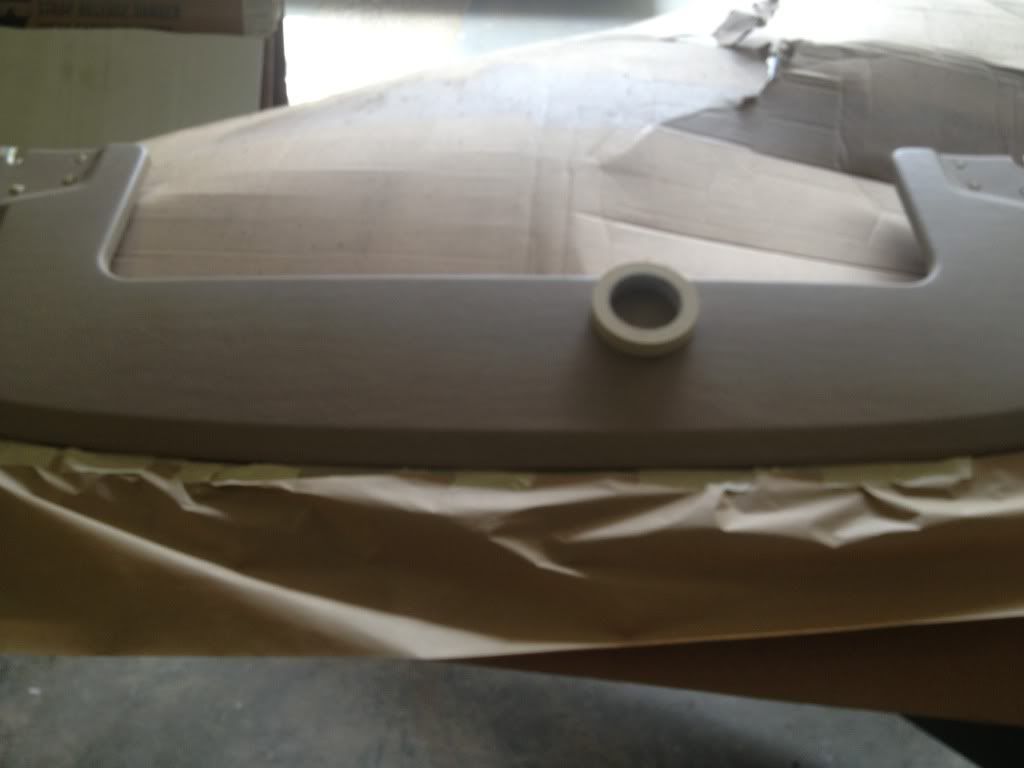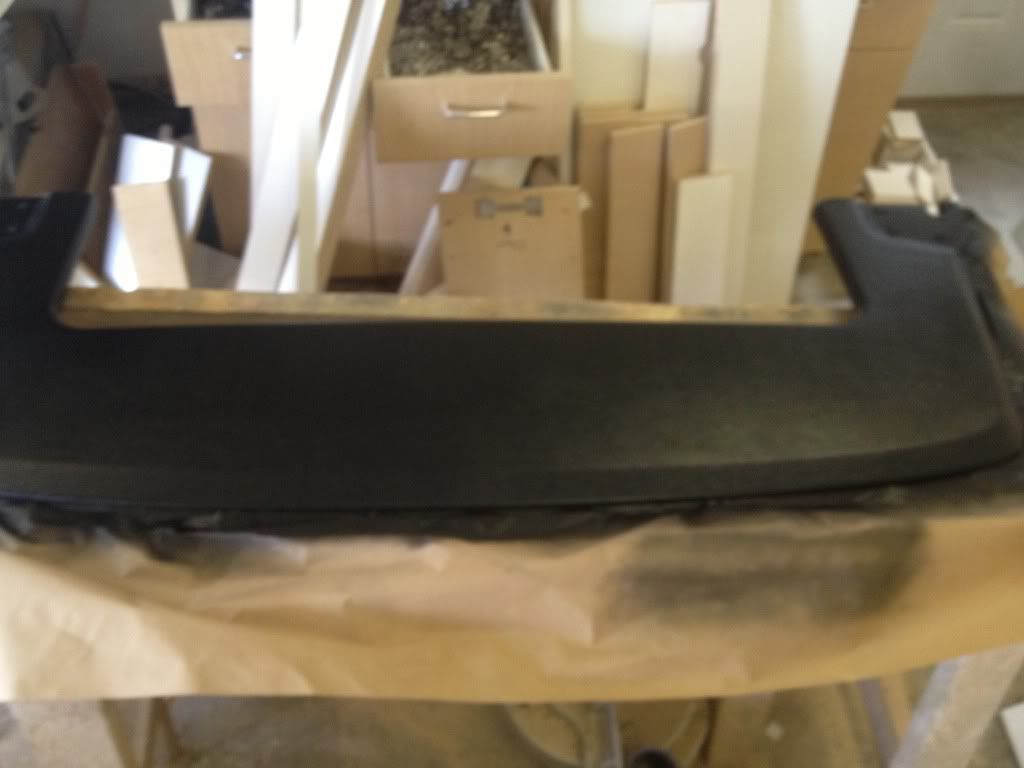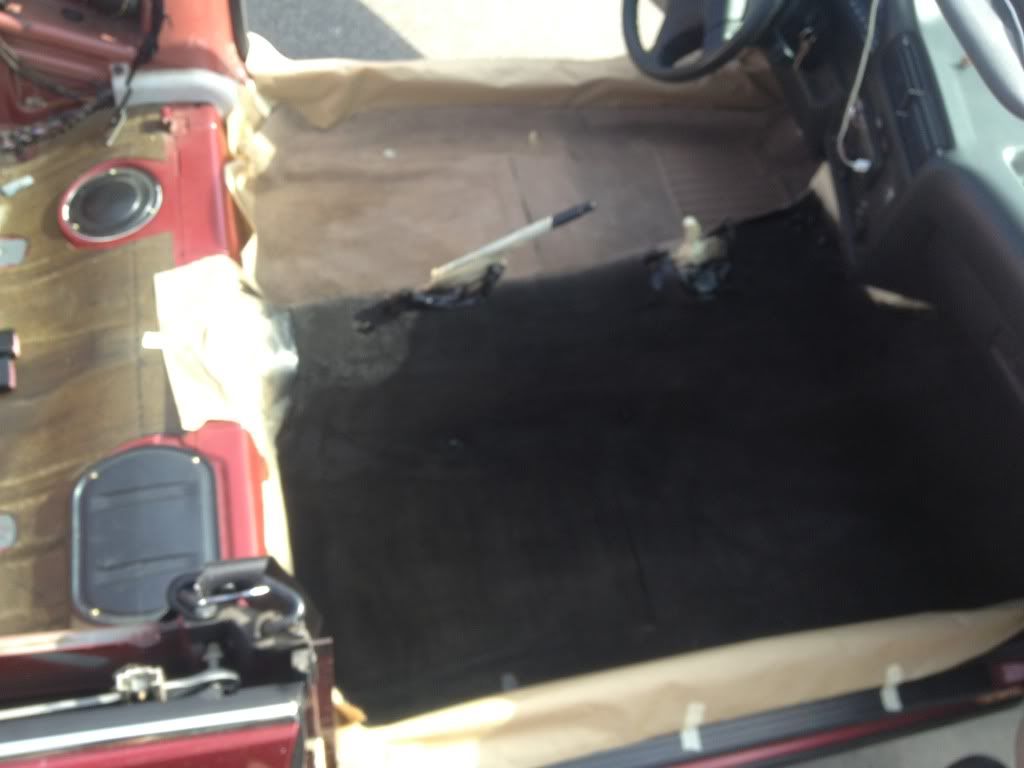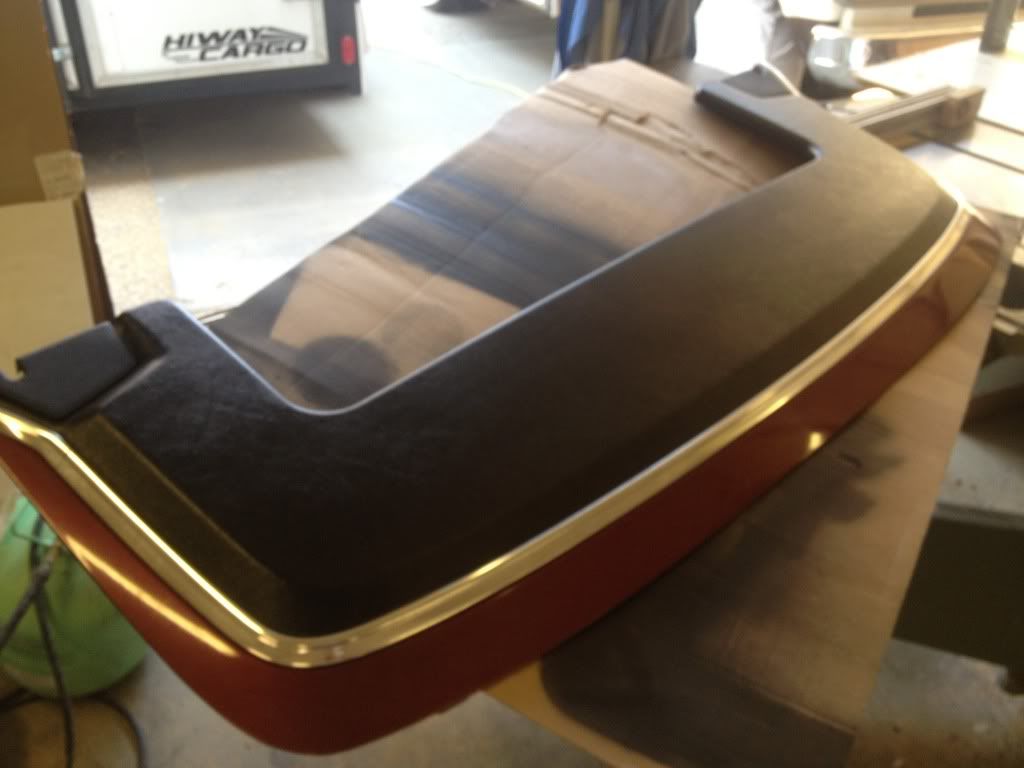 I don't have pictures of the finished carpet but here's my interior finished.
After that I got some cluster rings, an Alipina strip, and did some red needles.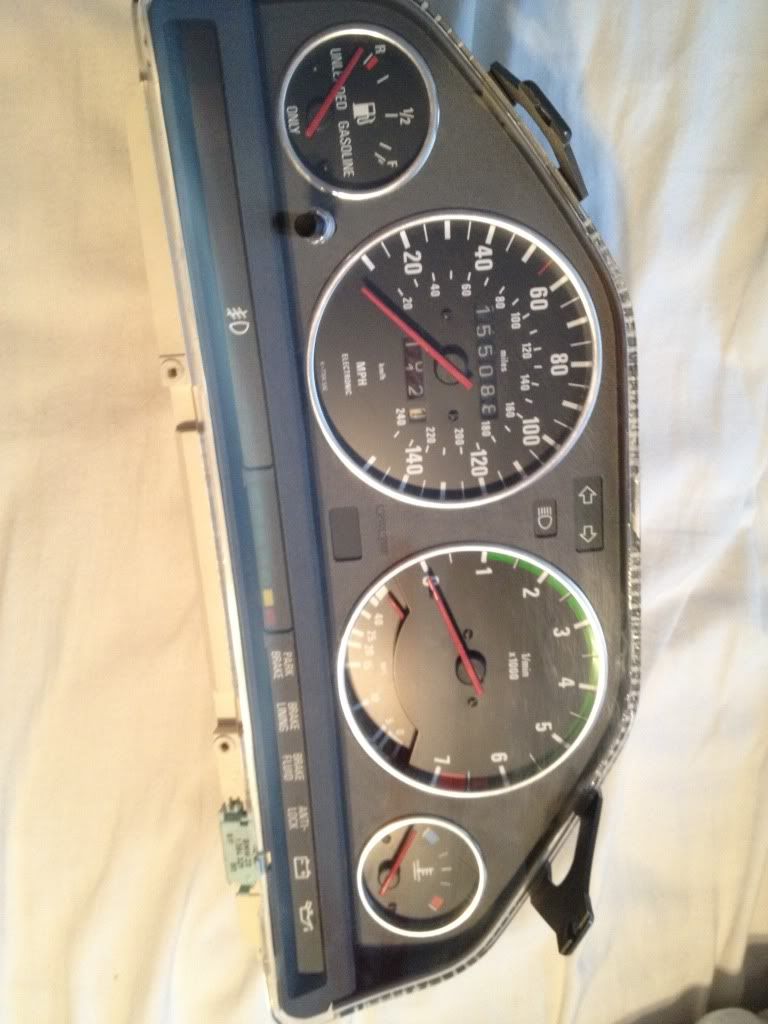 Then I tackled some all red tail lights: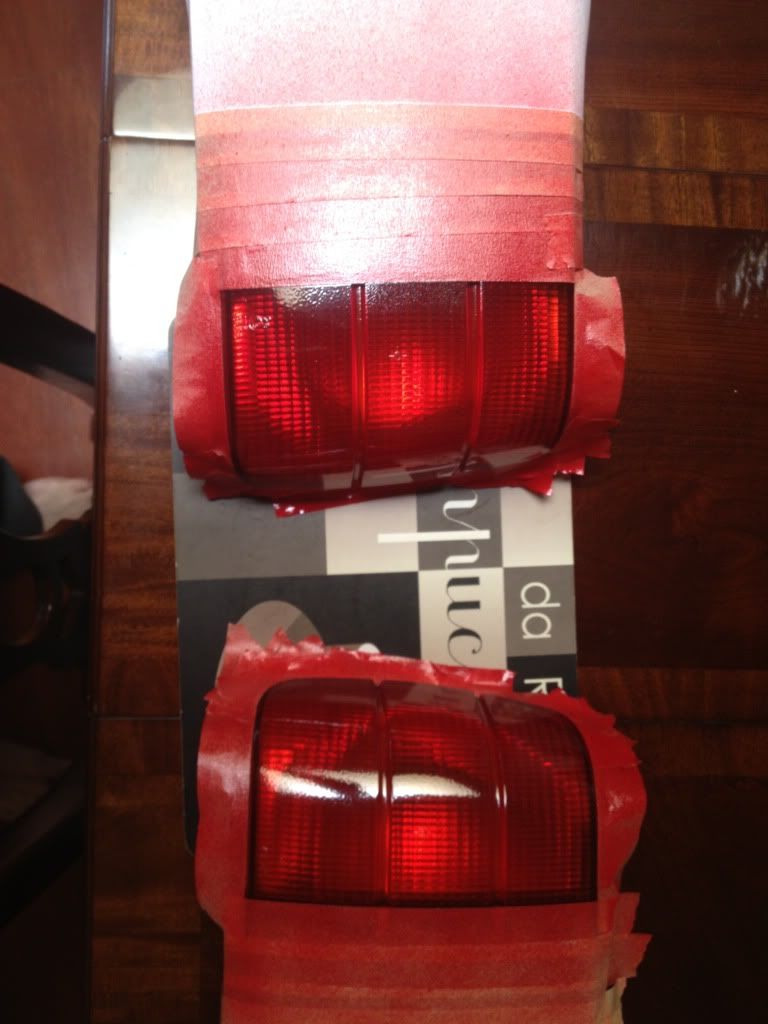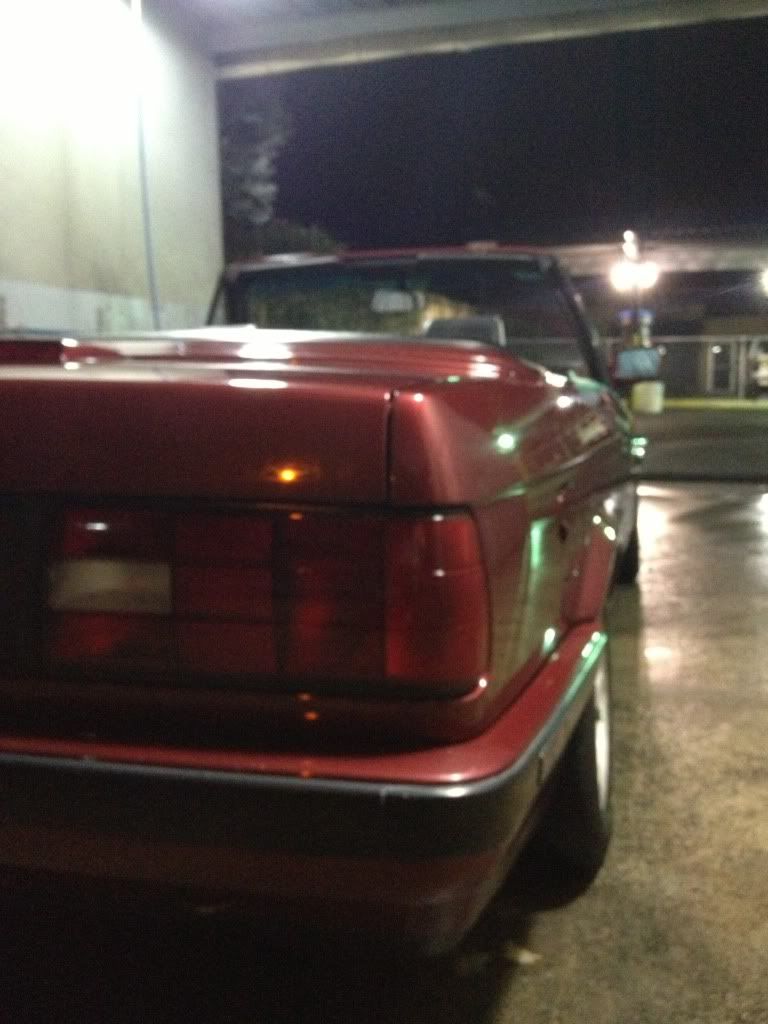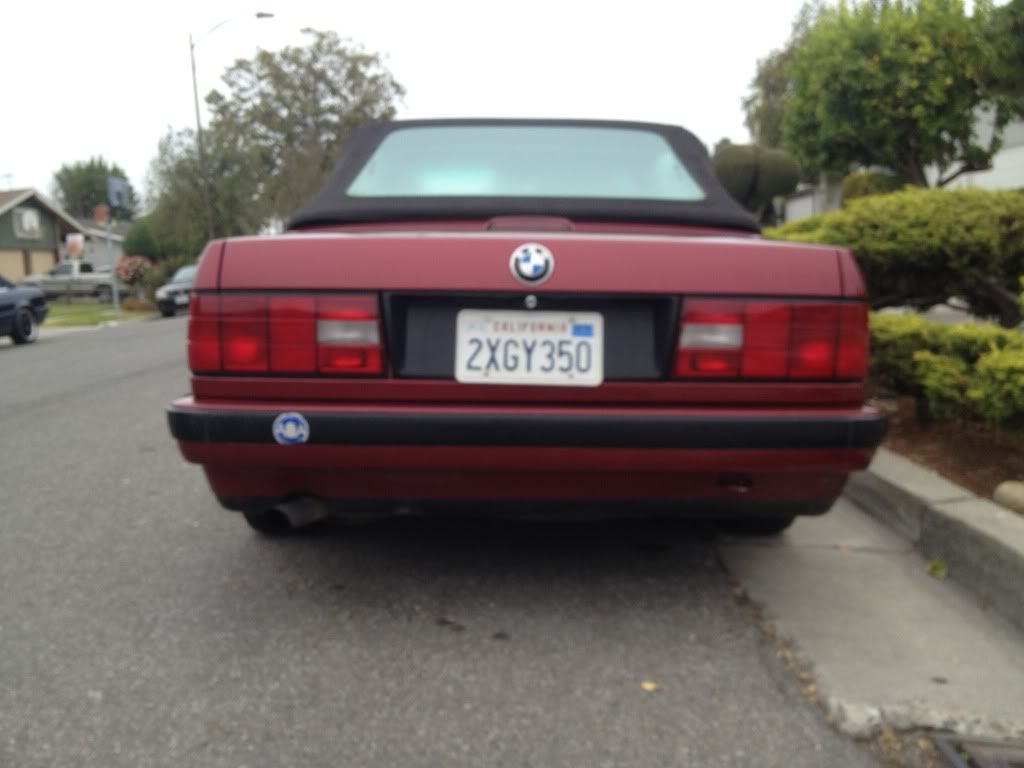 Luke was in the area, so I purchased a luke box from him.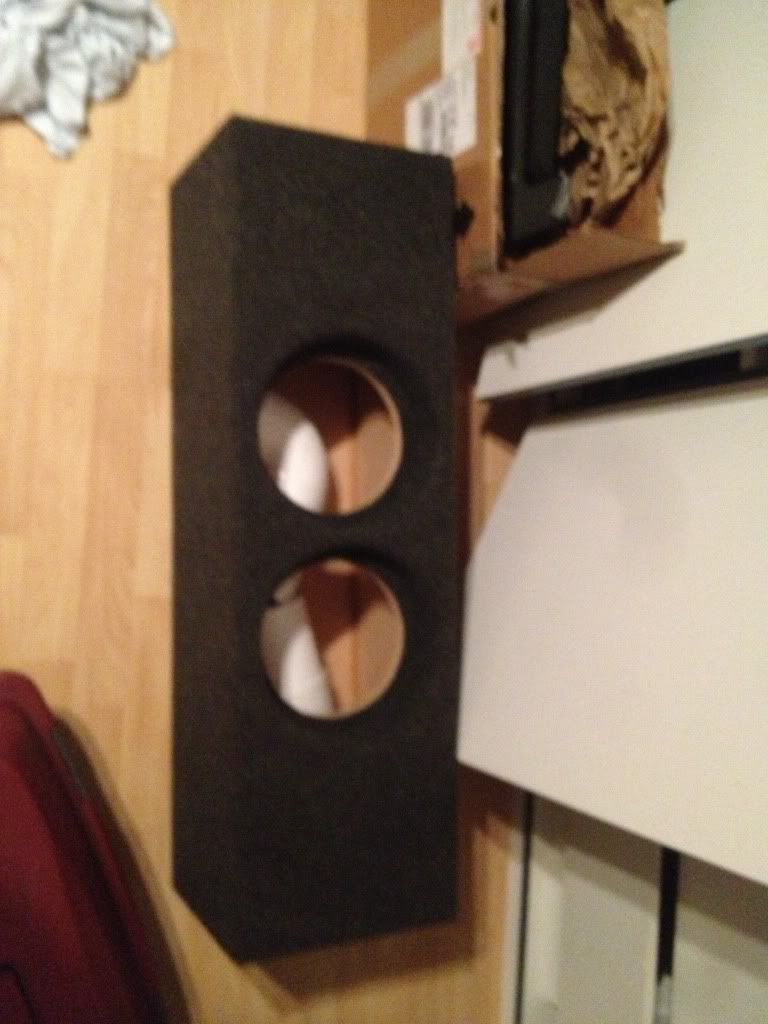 At some point I also shadow lined my trim (no pictures, but you'll see it later)
This is the end of the old story.. (The little things I did)
This is also close to the end of the shitty blurry pictures... oops.