While the car was away for respray, I painted the trim pieces black, and gave them a good layer of 2K clearcoat, I actually like how the turned out.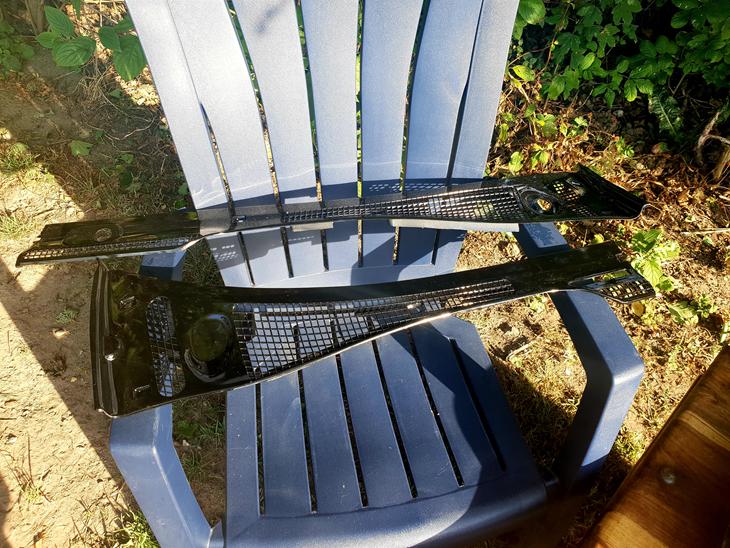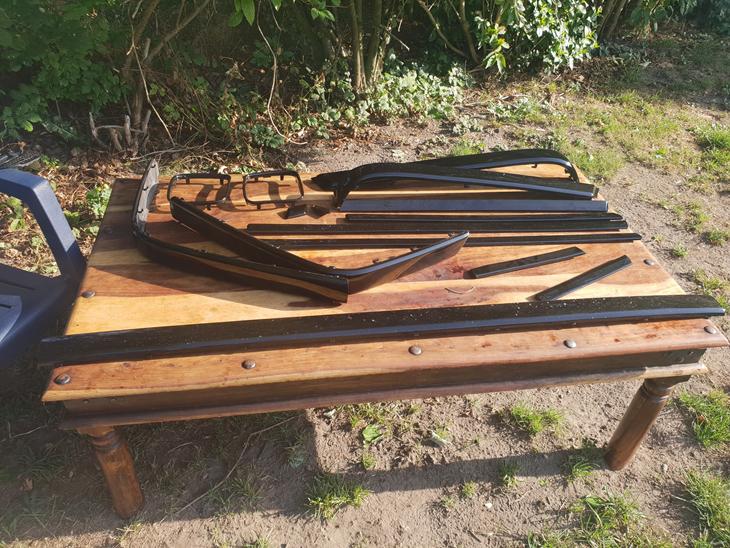 This 2 seater rear seat was in the car when I bought it, along with comfort seats. It'll be the first thing I redo, once I get started on my new endeavour in the upholstery world.
It has the big storage box in the middle sitting on a iron brace.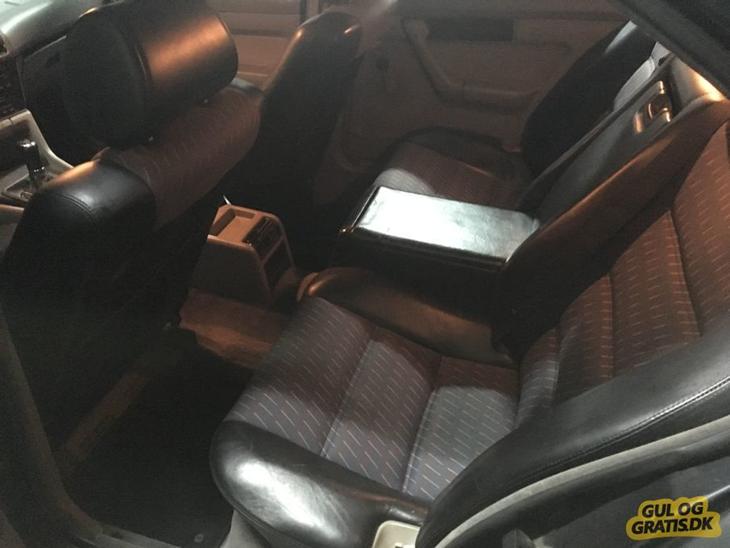 During the summer I had the fortune of buying a rare part for my E34 Touring.
A Hartge front.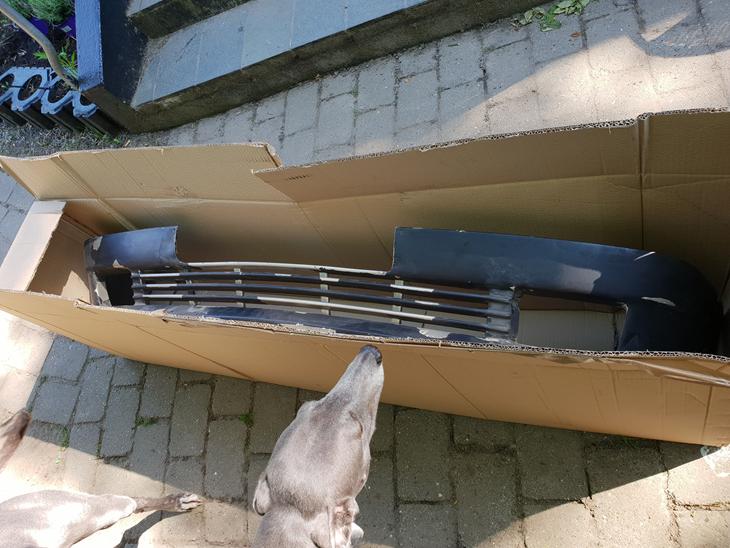 Test fit.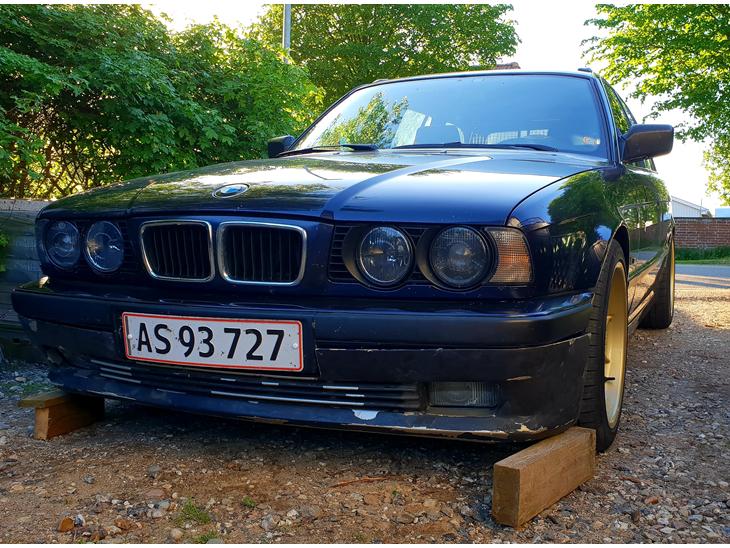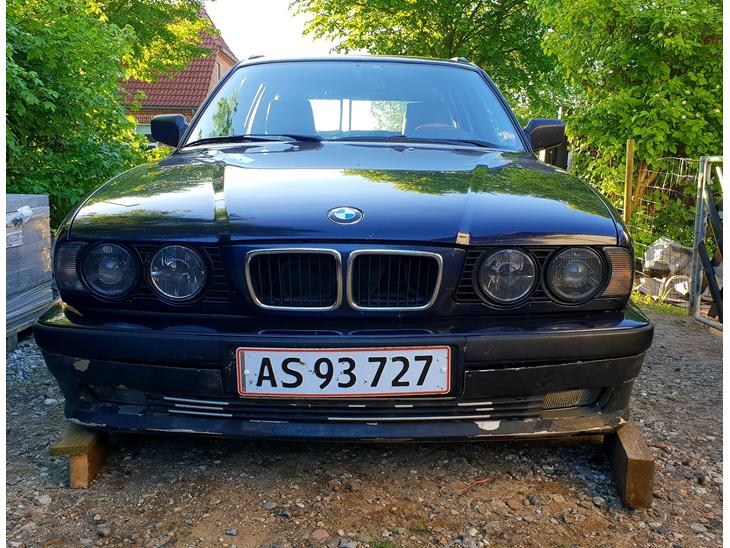 And reprayed in original Orientblau 317, just need to get the Touring resprayed too now.