Well, I've had the car for 4 years now, I'm starting my build thread a little late. I'm going to post pictures and some details on the day I picked it up and the initial journey of the car.
I originally bought the car as a winter beater from a guy who's mom owned it since 1995, then he bought it off his mom and gave it to his son as a first car. Shortly after he rear ended an F350, causing the front end damage just above the bumper which would have saved the car. The car sat for a while and the tires were bald and ended up delaminating themselves on his drive so that made for an interesting test drive. The interior was in mint condition as his mom had seat covers on it since the day she owned it until his son took over the car. It had an aftermarket car phone and of course that had to stay.
Here's a few pictures of the car the day I picked it up;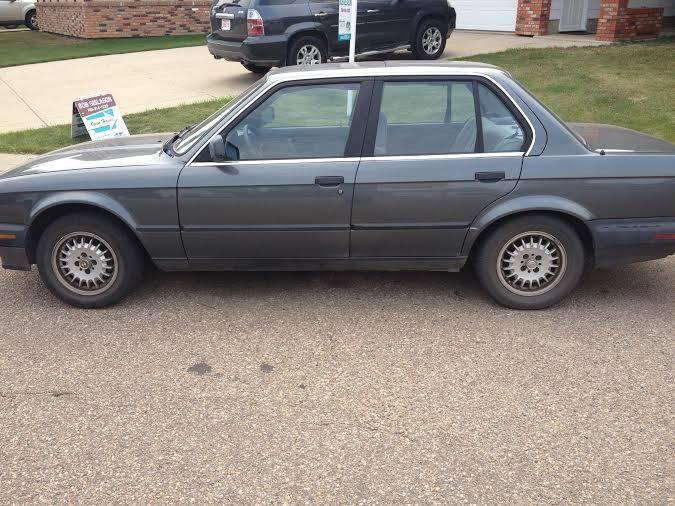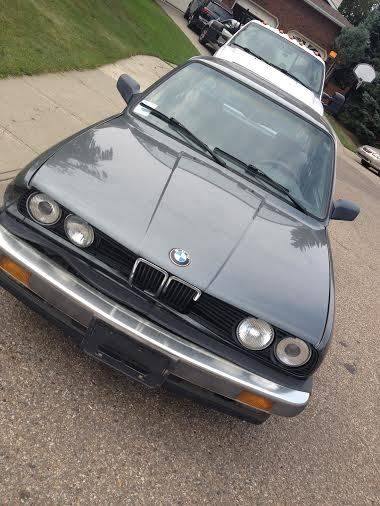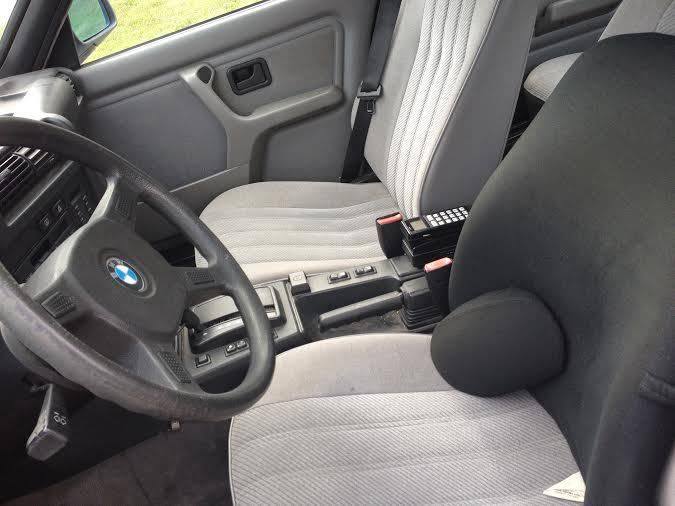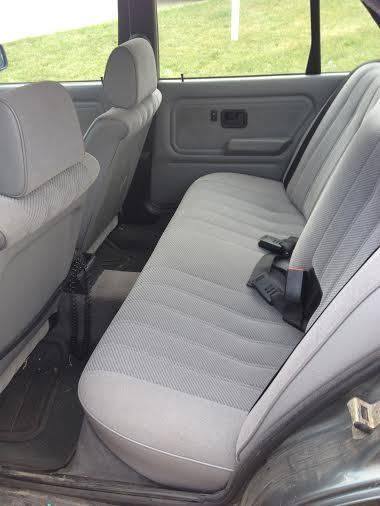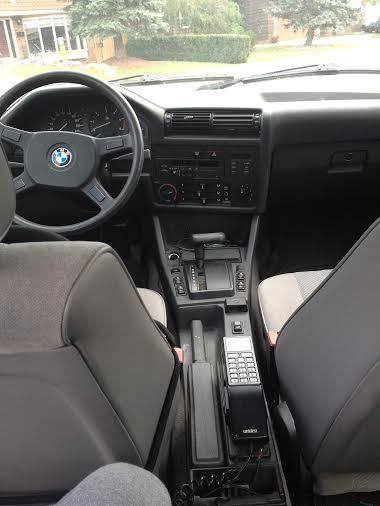 So after that I drove it with the damage for the first winter with the damage and the clutch fan flexing and banging off the radiator. I had no intentions of turning it in to a project car in the beginning but that all changed.
I had a fully built Subaru STi which I got sick of dumping money into it for stupid reasons that just ended up being recurring issues. That's when I decided to part out the STi and start building my E30.
So I decided to source out all new front end parts. Rad support, headlights, grille, fender and valence and started fixing it.
I decided to make it a removable rad support since I was doing a turbo build and I was used to pulling engines from the Subaru so I wanted to prepare for the worst!