If you guys are planning on hauling anything up to peddle at the picnic, might as well post it here first to try and pre sell it.
I have...
Dephin E30 trunk lid w/E28 spoiler $100 needs work though. I'm keeping my roundel and badge though. :)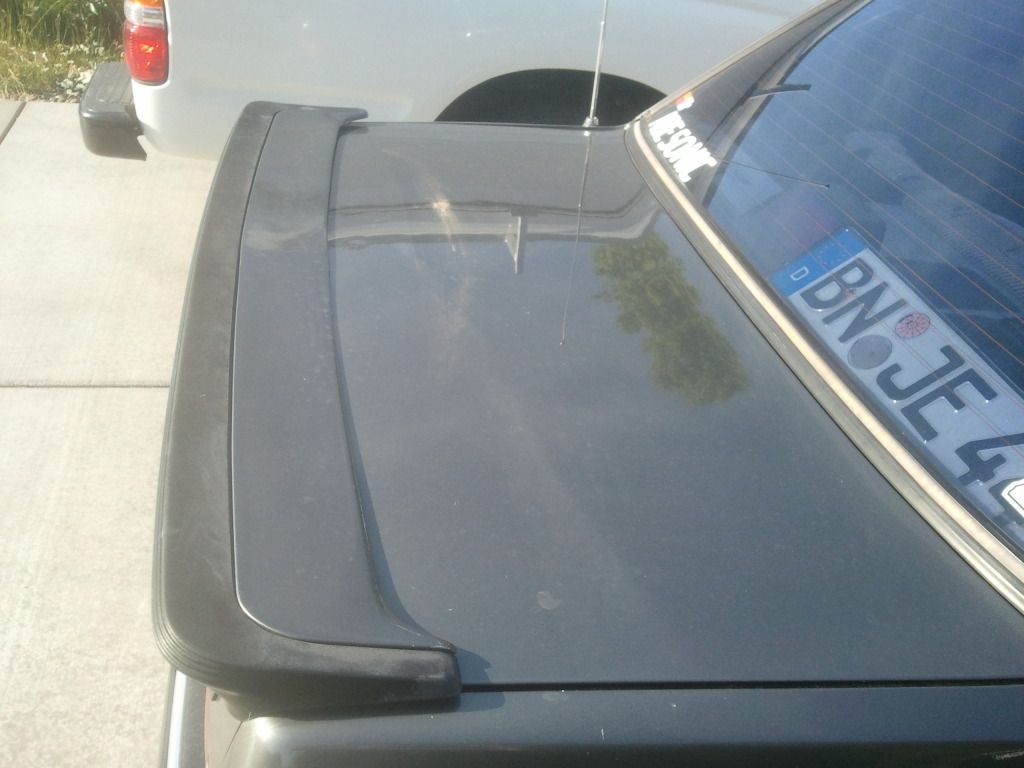 ES Air dam painted in Zinno. $120
I also have a pair of black coupe door cards. Very nice condition. $60
Rear Convertible windows w/tracks and motors. $80?
A fuzzy beige comfort seat w/no rips or tears. $40