Mileage: 203k
Lets get that out of the way...no secrets
--I will try to get a video of it running, but come here it run...
My original plan was to drive this until it broke and exploded, that will be another 100k I'm sure or even more
Runs really pretty great for the miles and is a great gas saver motor. I get about 28-29mpg on average. I am selling this because I am going M50. I have no use for this after that.
No tranny. Just the motor from flywheel to fan....You can have the exhaust with it also...

New parts/mods in the past year:
-Powder coated white (valve cover and intake)
-CAM/CRANK sensors
-O2 sensor
-Fuel pressure regulator
-Ground Strap
-Rebuilt alternator
-Coil on plug mod properly done
-Mess under the intake gone
-AFM and ICV cleaned everymonth or so
-Oil changes every 2500 miles.
Motor has 150k or so when i got it, and I ran Synthetic for a year or so, last 2 or so years I ran high mileage. and Bosch Filter
K & N Flat panel filter, cleaned reguarly. Done proper.
Passed emissions fine.
Exhaust, M42 header to stock mid pipes, and custom 2.5" cat back with dynomax muffler.
You get ECU,harness, and all that jazz to..

400$ semi firm but lets talk. Please PM me and let me know whats up. Ill ship at buyers expense.
Videos: (please excuse the idiots, was trying to be serious...)
http://www.youtube.com/watch?v=EKD2Kfn47HE
http://www.youtube.com/watch?v=V-_7tTBuo20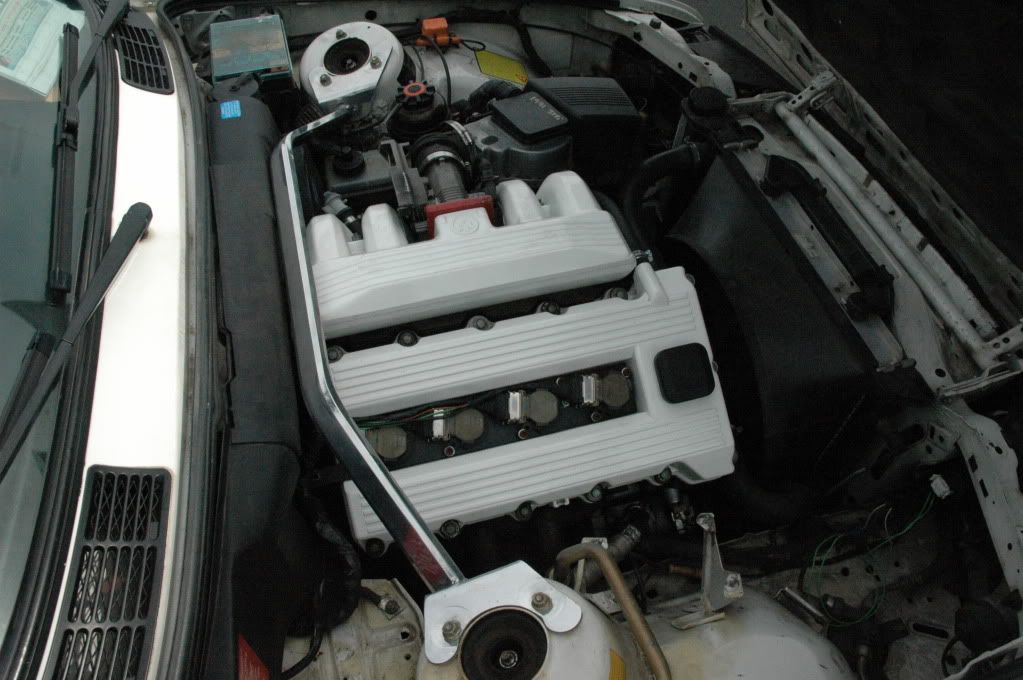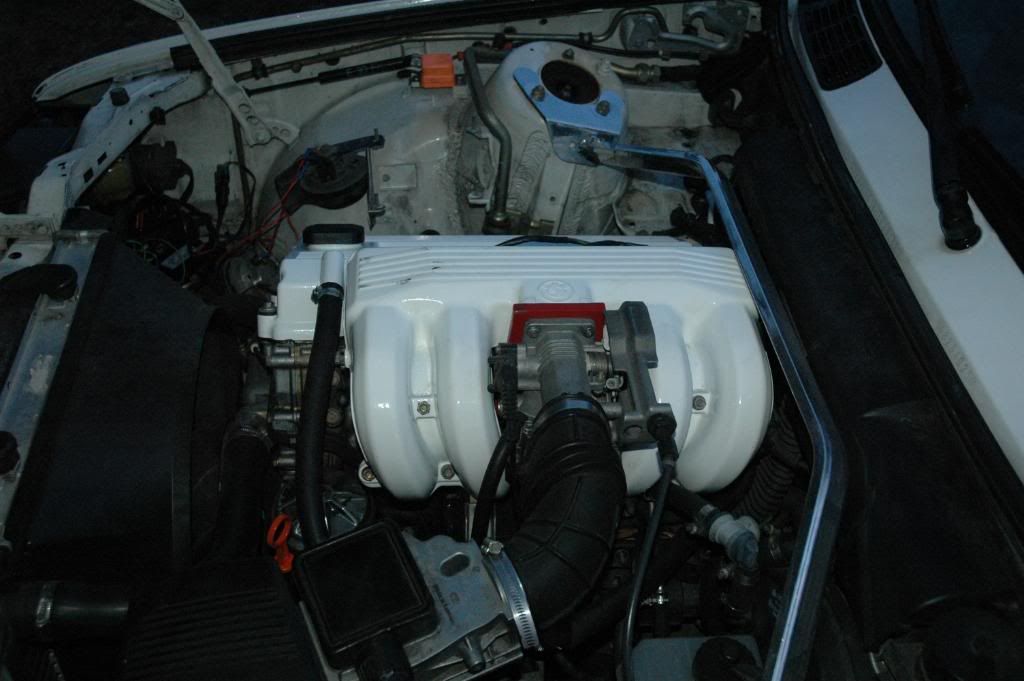 Older pic