I have for sale some euro smilies (ready to ship) that i bought from another member on this forum. I recently totaled my e30 when it was raining pretty hard (hydroplaned) so I wont be able to use these for myself anymore... :-( I'm just looking to break even so I'm going to let them go for $215 shipped. please dont let my post count deceive you, i am a very well known member over at m3forum.net.. username: DTM Tom for those who want something to reference to.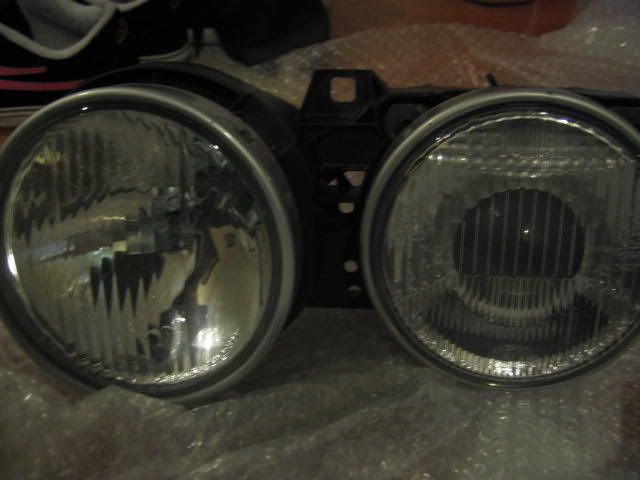 I also have a really good condition PS reservoir that i bought for the car but will no longer be needing. I can let that go for $20 shipped
Since my car is totaled (driver side wheel and suspension demolished), it is just sitting on my driveway. If you live in the Bay area (S.F) you can come and pull off whatever parts you need and give me cash on the spot. Interior is still intact. The car also has a 3.73 LSD diff that i purchased from Jean (if you can come and pull it off yourself i will give it to you for $150. I can take pics for those who are interested. I can't really pull off the parts myself because I am a full time student right now and just don't have the time to wrench away. thank you for looking!