R&M Racing BMW M20 Adjustable Camshaft Gear
is the product I'm reviewing. This place is a new company that a buddy of mine is starting up and of course he had to throw all of us e30 guys a goodie!
J
Upon first examining the part, it's pretty well made, really well made actually! It's all anodized aluminum that has been CNC'ed out of one piece of aluminum. The adjustable part is the big key to this thing but also since its all aluminum, it obviously weighs less which is also a pretty good advantage. I decided to install it while I was doing my timing belt, what better time then that of course! One thing that is noted regarding this part, its designed for motors 87 and later HOWEVER they have a part you can order from them for an additional 20 bucks that will make it bolt up on ALL M20 motors ALL years. I had to go that route since my motor is an 85. With the adapter, everything lined up great and was a pretty straightforward bolt-on mod with no modifications required to your vehicle which is what we all are looking for.
Now onto the fun part. The point of an adjustable camshaft gear is that you can play with your VALVE timing to get more (or less) power. This gear actually has little lines marked on it with an "A" to one side and a "R" to the other side. "A" stands for advance, "R" stands for Retard. So with this gear, you can basically loosen the allen bolts on the gear and dial in your valve timing in a different place, either more retarded or more advanced and see how you like it. And if you want to change it back its pretty easy to just loosen the allen bolts and move it back… kinda self explanatory. With it all said and done I am now running my motor a hair advanced which is giving me what feels like a little more power but I think im loosing a hair of torque. Obviously with different mods on your motors, it will give different results
J
So heres some pictures of the gear itself before its installed.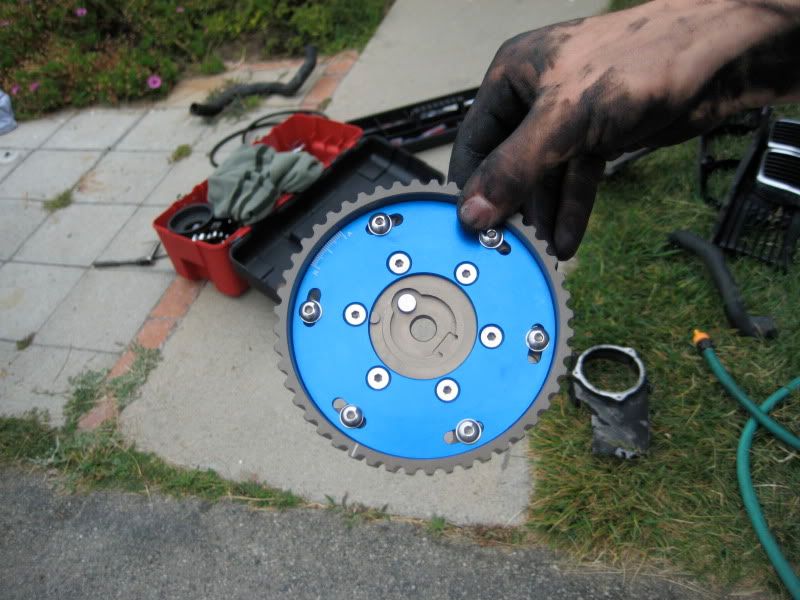 And heres some pictures of it installed on my motor. Please excuse the grease bomb of a motor behind it. But hey, at least the gear looks nice right? Lol.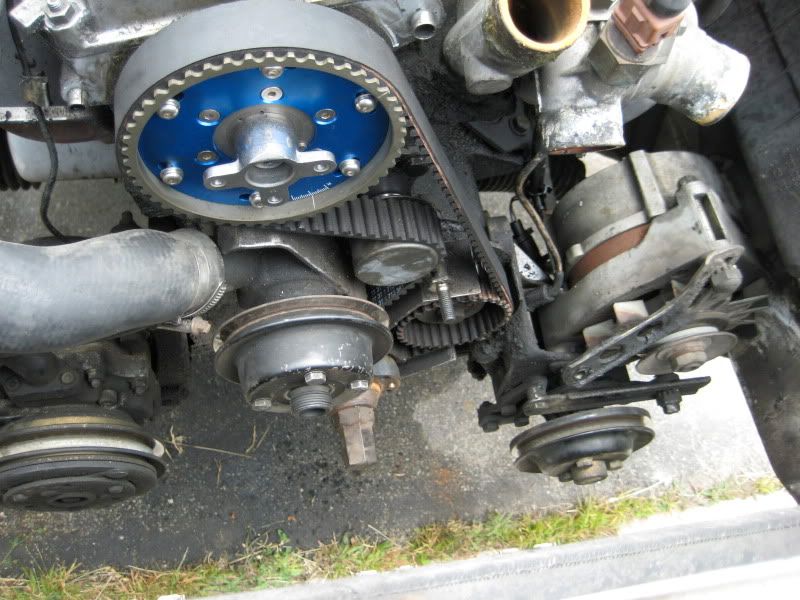 And I think that's all of it! Again, heres the product page on R-Mracing:
R&M Racing BMW M20 Adjustable Camshaft Gear
and their main website is
http://r-mracing.com
Hope this is helpful for somebody out there!