Alright guys...I've been vacant on here for quite awhile...mainly due to the fact that I've moved, been working on the car, had a lot of crap going on, but I finally decided to sit down and write up the build thread on my 84' e30. Hold onto your panties, because there's a lot of pics...and it's going to be from the day I bought the car...
Lets back up to winter 2010, November I believe. Cash in hand...$2,000. I had been searching craigslist and other venues for roughly a year, looking for the perfect car. The idea behind getting into an e30, was to find something relatively inexpensive, good on gas, something that my fiance could learn to drive a manual on, and a good car to tinker with. Well I found this little guy in Atlanta, being sold by a gentleman who ran a Land Rover/ Cruiser off road performance shop. They were using the car as a parts runner, but had decided to sell it.
Here he his, we dubbed him, "Walter". A grumpy old man, fitting :) This is at the gas station filling up shortly after we signed off on the bill of sale.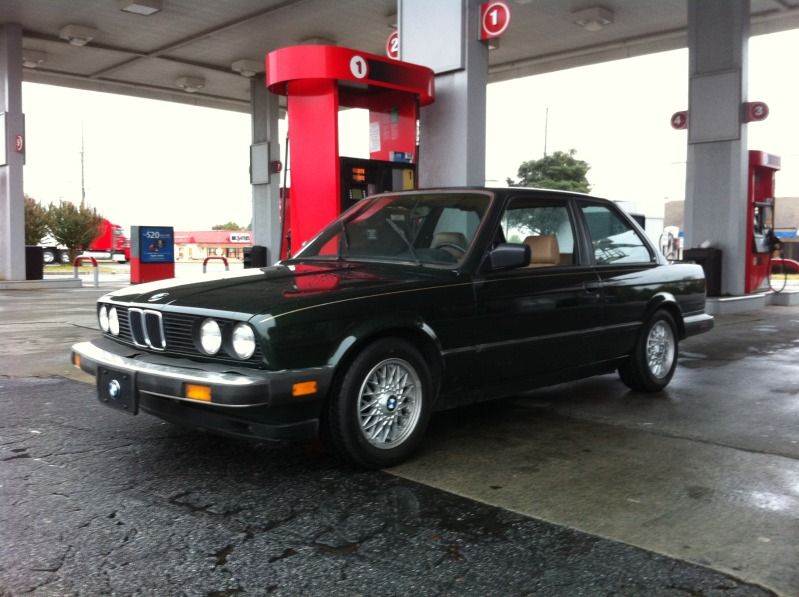 The drive home was great! The other vehicle I had at the time was a 538rwhp Saleen Mustang...and you know what? I enjoyed driving this car more, it was over flowing with character, and that little 1.8L was slow as piss, but I got to use ALL THE POWER it had haha. Here are some more shots after getting home safely.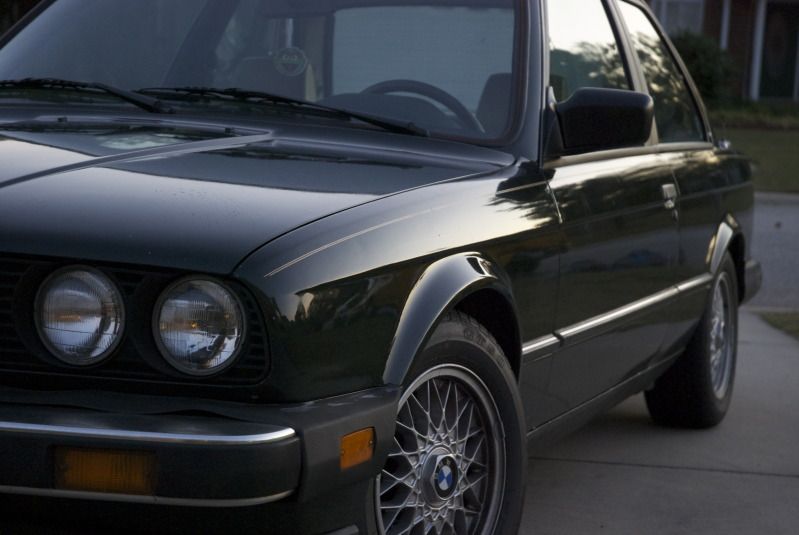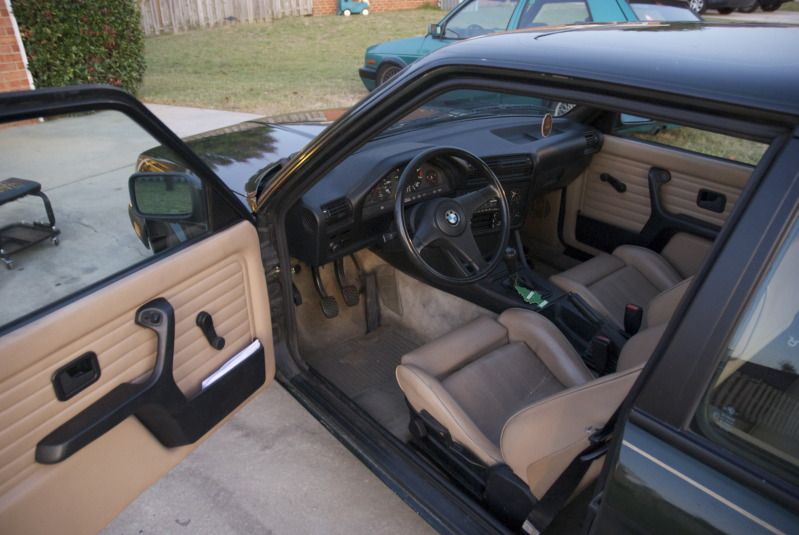 Funny thing though, as I was pulling into the driveway, the car starting making an awful noise...I was panicking, no idea what was wrong, but it was coming from under the hood. The "Boss" was giving me the evil eye, thinking we had just thrown away $2000. It turned out to be a loose alternator bracket, it looked as though the PO had made a makeshift one...I was able to fix it on the spot. Thank my lucky stars.
The PO had thrown in a set of euro bumpers and a rear disc swap for an extra $200...yeah I took that deal in a heartbeat. They needed some cleaning up...and were a bit rough, but I'd get to those sooner or later. (*cough* a few years *cough*)