Hey Guys and Gals,
Here is another boring build thread of a late model e30 with a weak m50nv :p. I know you're probably thinking, 'NON-VANOS is so stupid' and 'You're wasting your time', but I have a couple reasons I went NV on this project. The main reason I went for a cheap NV was because I live in CA and I want to B.A.R this swap legally and the NV parts and motor was dirt cheap so I thought it would be cost effective to learn from my mistakes (and BOOSTING IS EASIER ;)).
I've owned a couple e30s in the past. I've done suspension work and what not, but I never did real motor work. This is my 1st swap.
Here is a pic of my old car on my wedding day (This swap wouldn't have happened if it wasn't for my wife's support and tolerance of my dirty fingers) ;)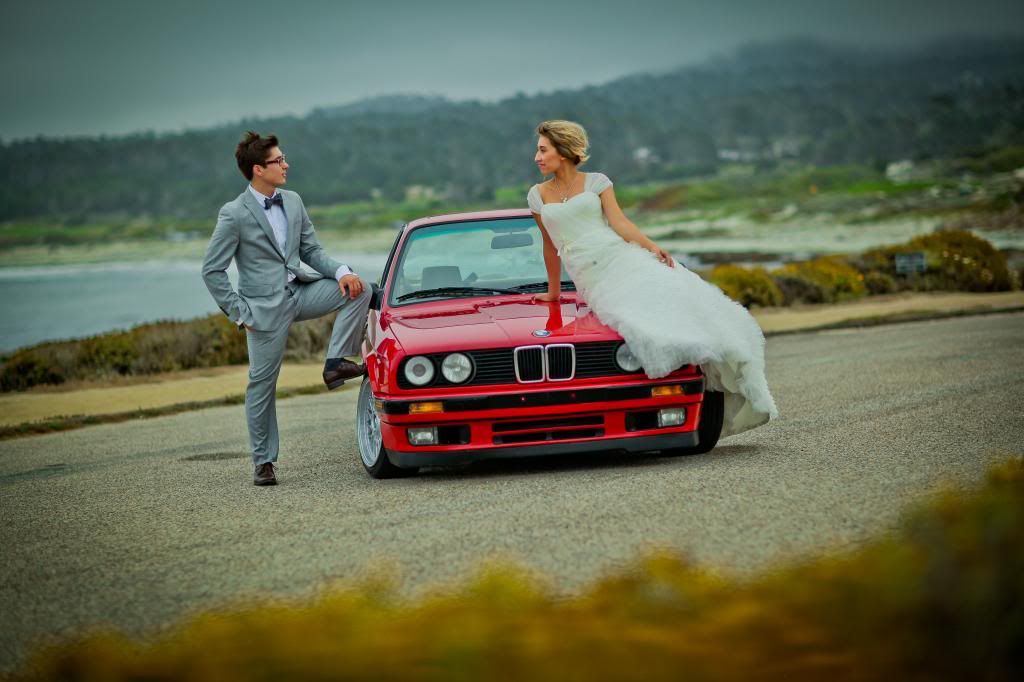 After selling my 89 sedan I purchased a 88 M5.
After NOT enjoying the M5 (I was terrified to bounce her off the r3v limiter because I didn't have $10k for an engine rebuild), I sold her to a collector and started my search for another e30. After much debate and 1,000,000 of my questions answered by Igor @ Auto Heaven/CAtuned in Sacramento, I pulled a trigger to start a 24v swap.
The first trigger I pulled was winning a 1992 325i auto w/ 108k miles for $450 at an auction.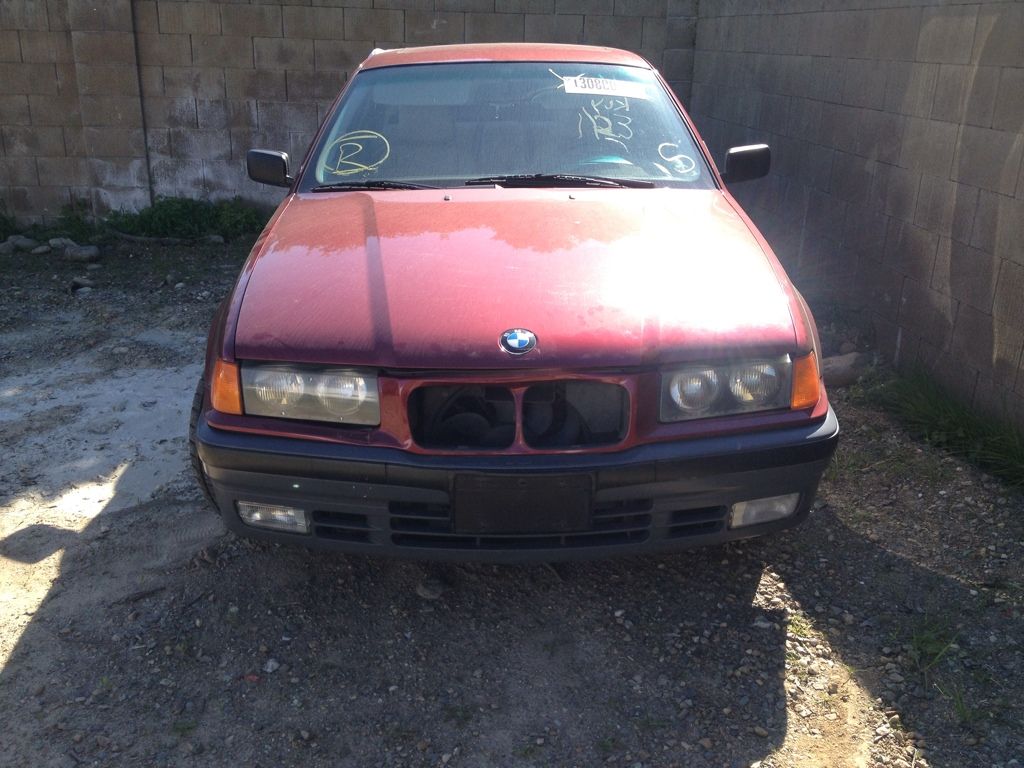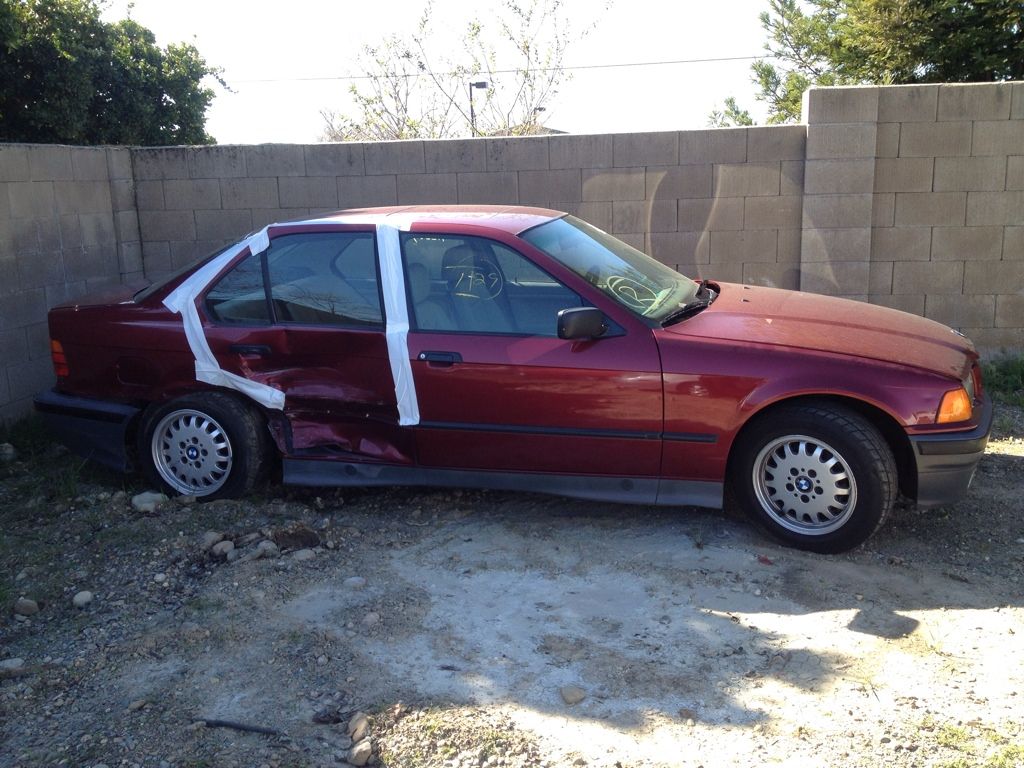 I got loaded up and dropped it off at my new shop space that I am renting from my brother-in-law.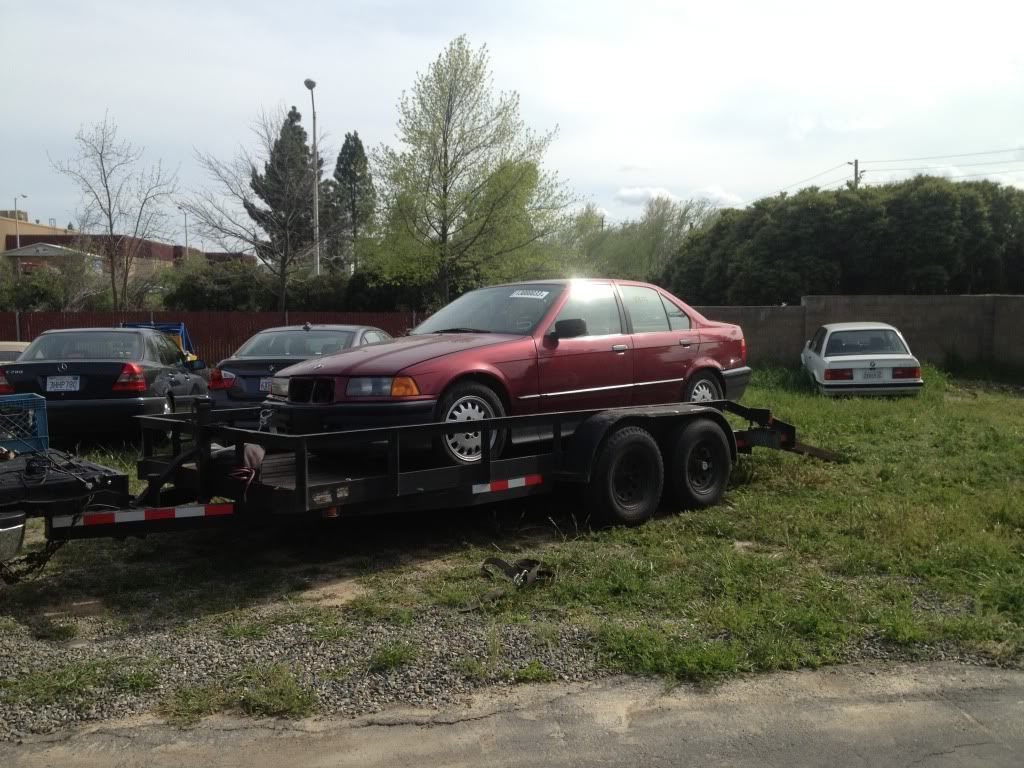 Thanks to my cousins for helping me out by getting the car off the trailer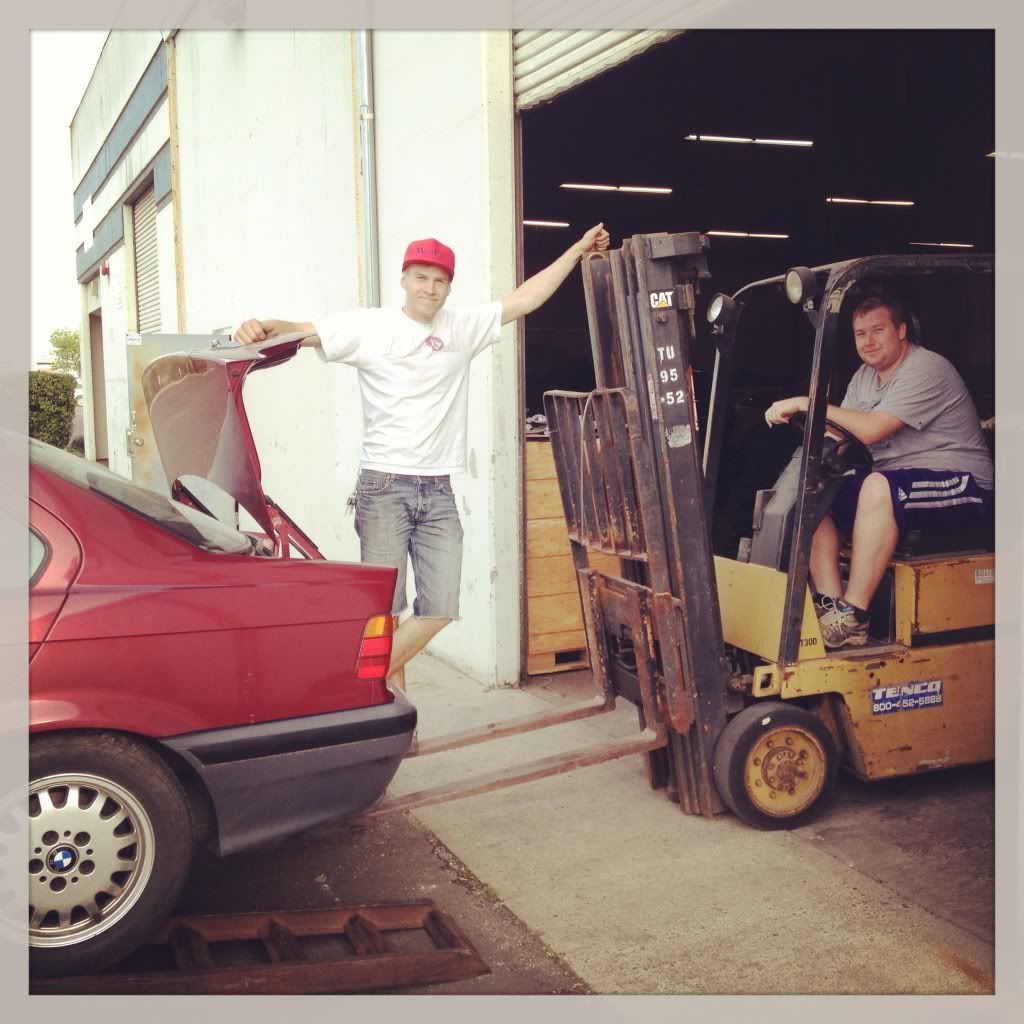 This is a pic of the amount of room I'm working with
I'm not complaining though...
This is my first engine pull/install/swap so my progress isn't lightning quick. After the first night of working on it this is how far I got.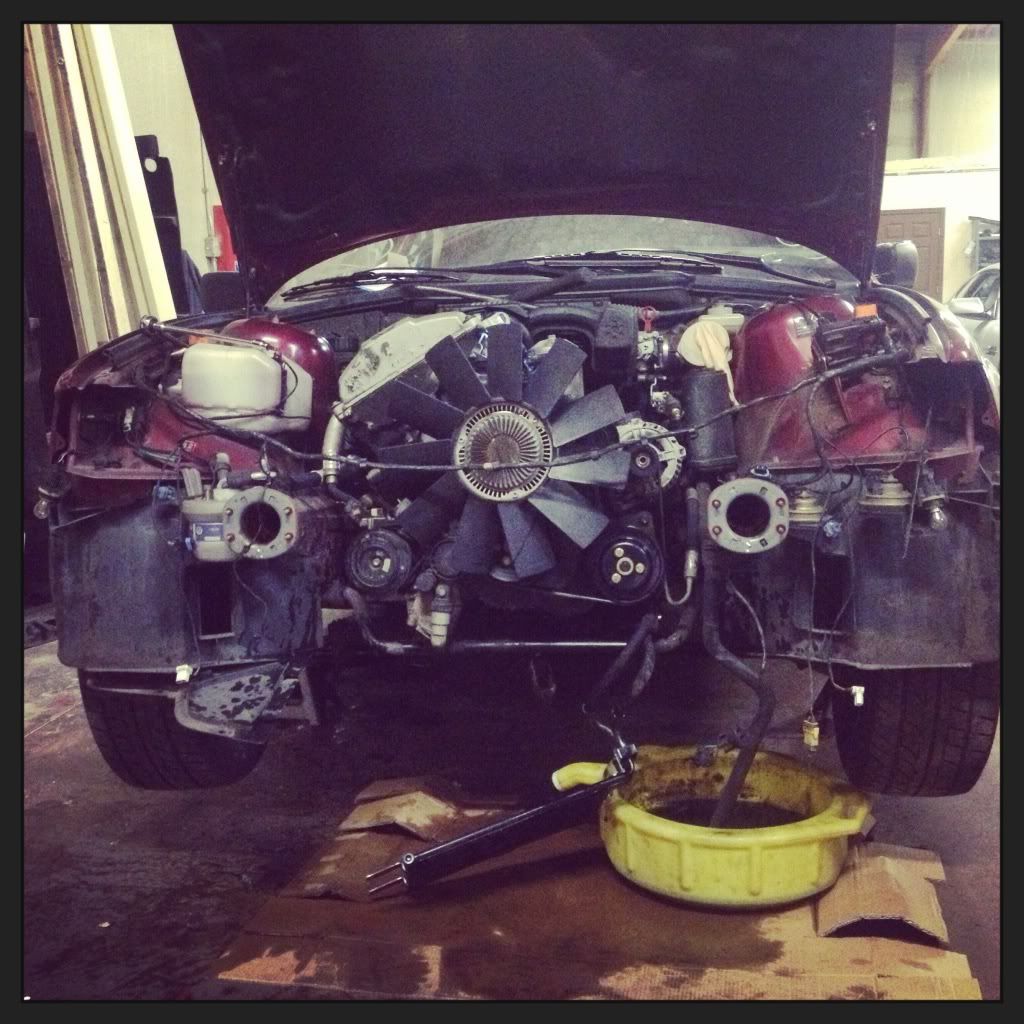 After a couple hours of help from my cousin Gio, we got this far
After a couple days off the project I got a message from my friend Chris. He heard I was doing my first swap, so he offered to help if I ever needed it. I called him up and after 20min of working on the car we got the m50 out!
I KNOW ITS GHETTO RIGGED BUT IT GOT THE ENGINE OUT :|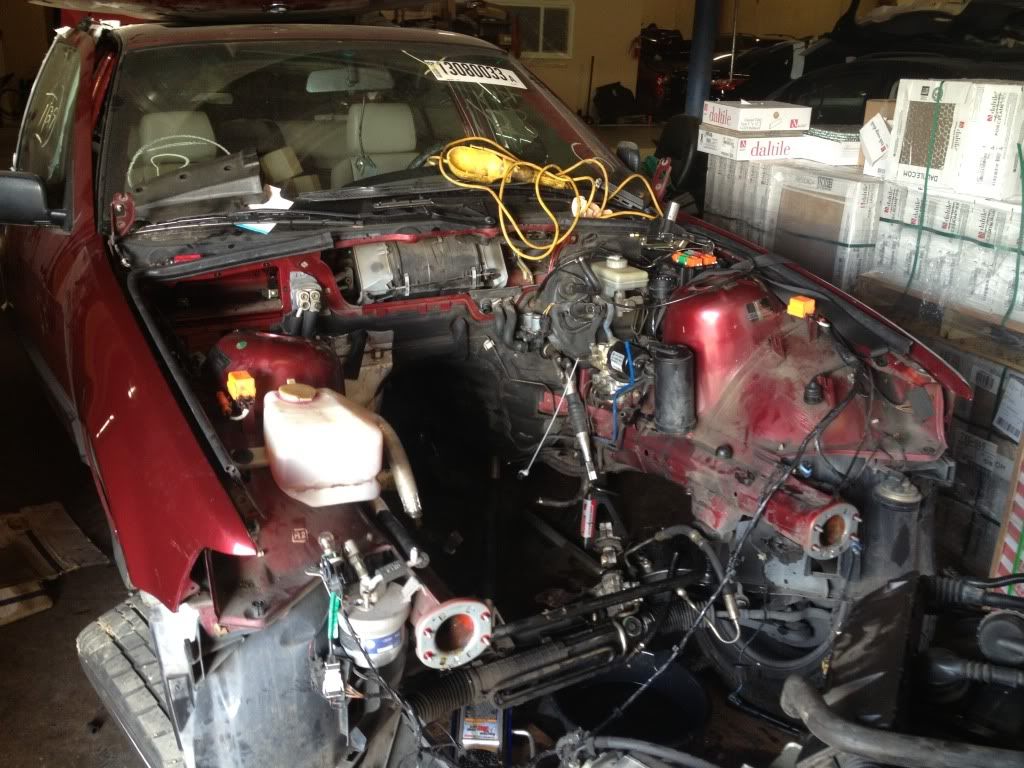 I got the trans off and needed to get the engine on a stand that my cousin got from his neighbor for free! :) There was one problem though...the engine mounting plate arms were interfering because they were to long. In order to fix the problem my cousin started to cut the excess metal off the arms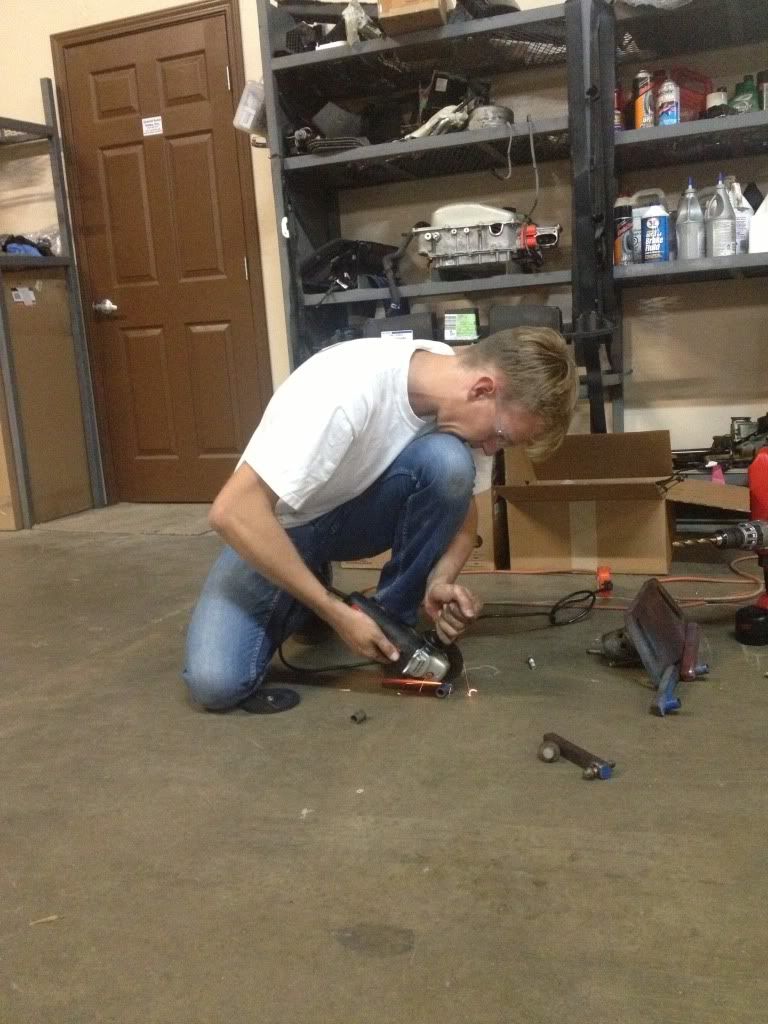 I know we arent grinding on a vise or something proper, but we don't care because our fathers are russian and they taught us the best way! lol jk.
After cutting, grinding, and drilling we got the engine on the stand with a little help, of course...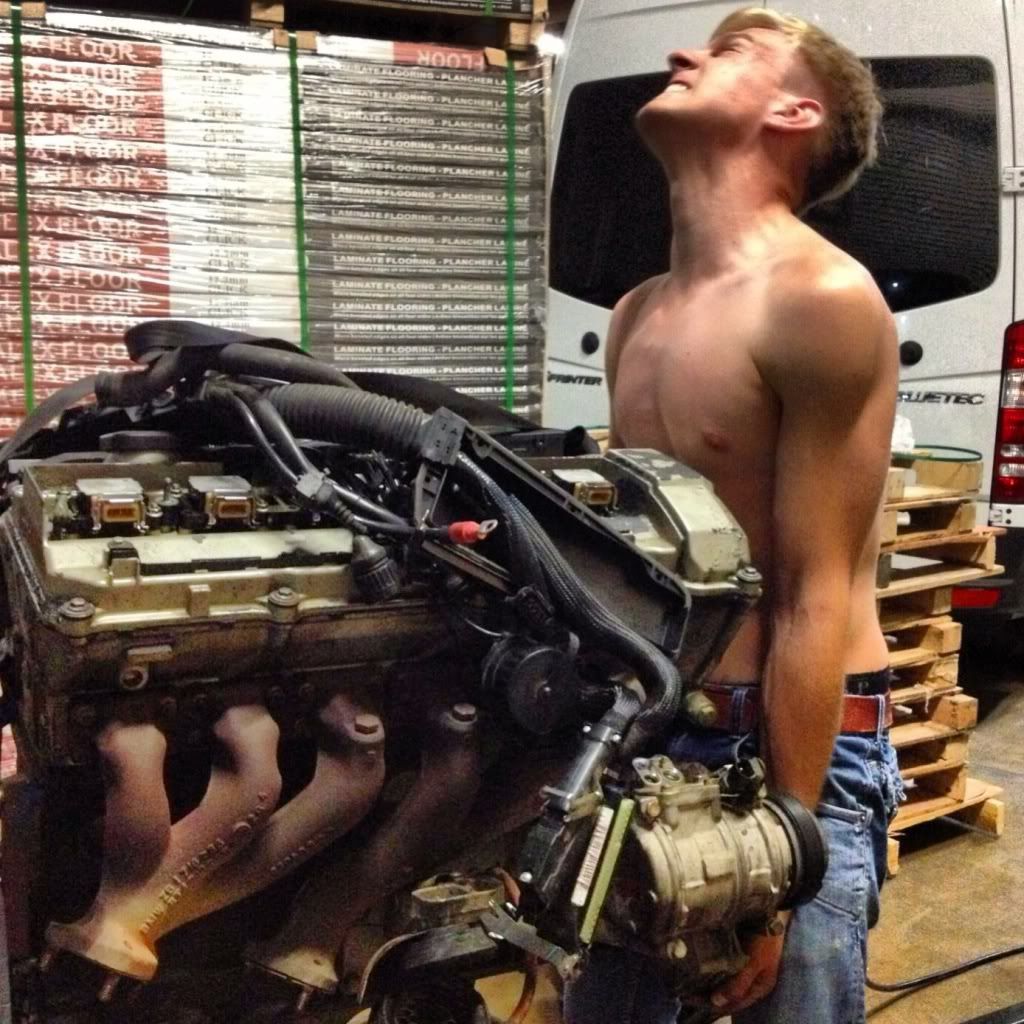 Here is a pile of new parts that are going to be put on this week
BTW: I'm selling parts off the car @ this link:
http://www.r3vlimited.com/board/showthread.php?t=286790

NOW ON TO THE E30!!!!
After a couple months of trolling craigslist/r3v/bimmerforums/ebay I finally found the perfect e30...actually, the e30 found me. I got a PM from Jon325i one day and he said he was willing to part with his 2 owner 1991 Aplina 325i without a drivetrain. I WAS ECSTATIC! :firehop: I drove down to see the car 3 days later and saw this: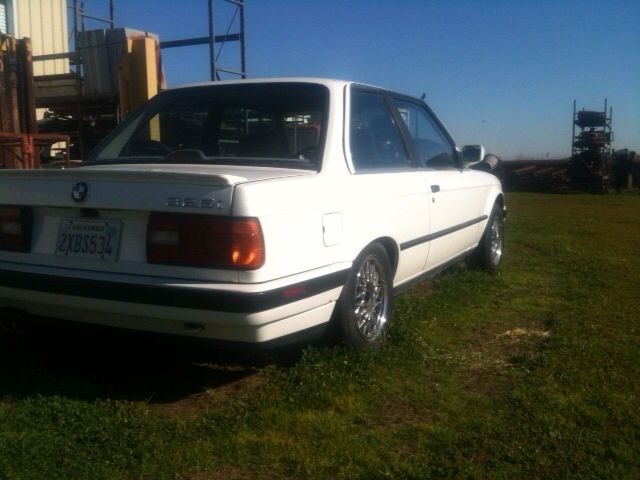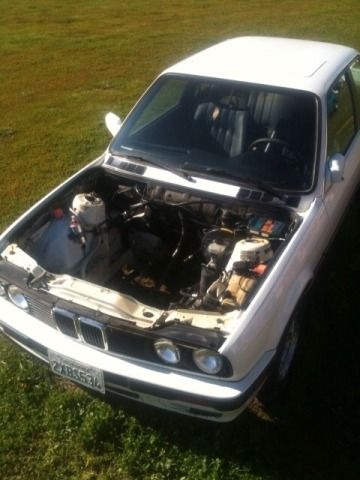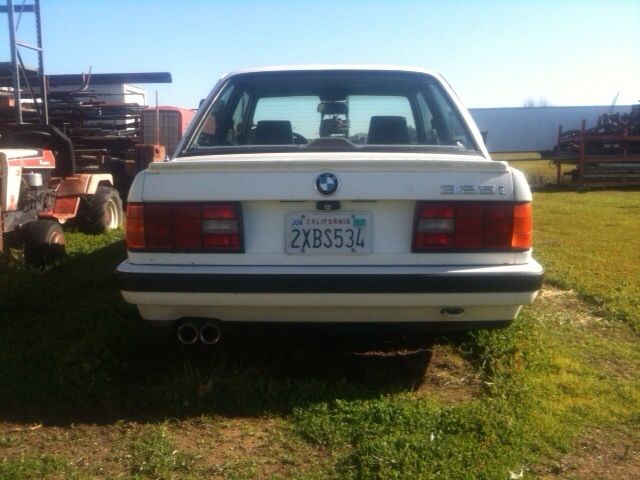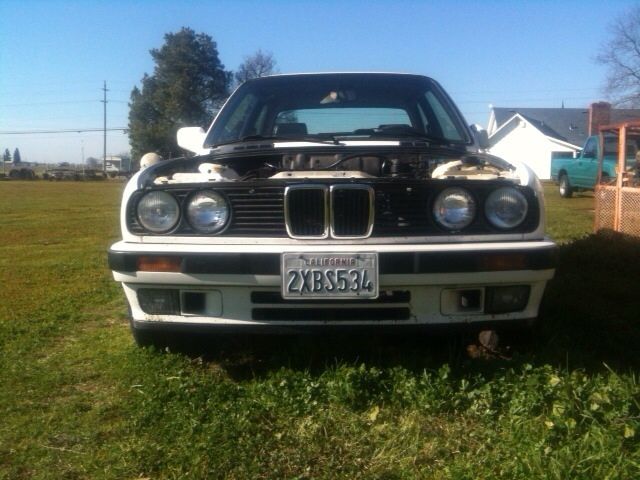 The e30 came with a 3.73 LSD in it (SOLD), complete black interior W/CRACK FREE DASH

, SS brake lines, B-Sport shocks, and Ireland Engineering Stage 3 springs.
I picked up the car a couple days later and delivered it to my yard to wait till the M50nv is ready to be installed.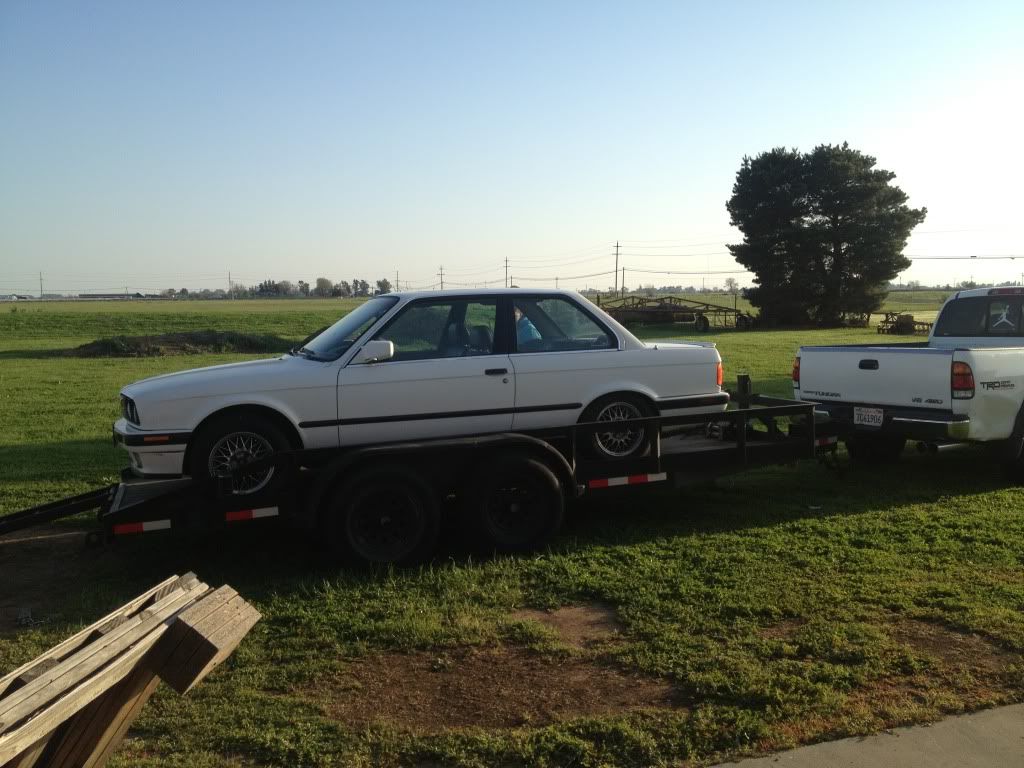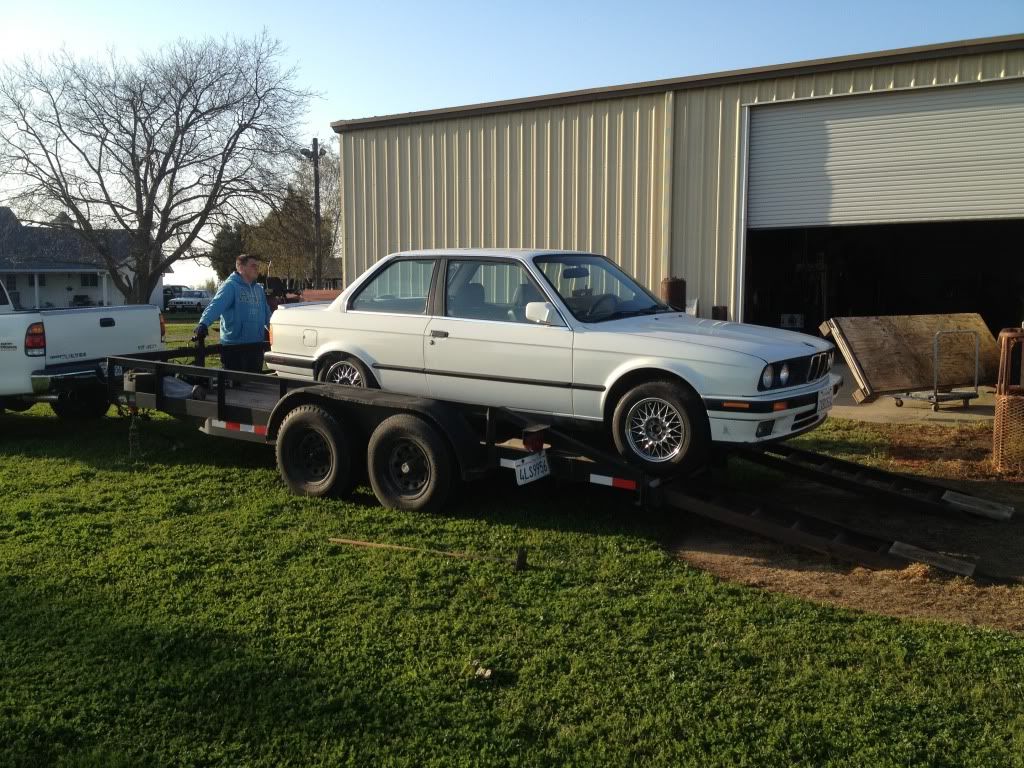 Parts started coming in last week:
Oil Pan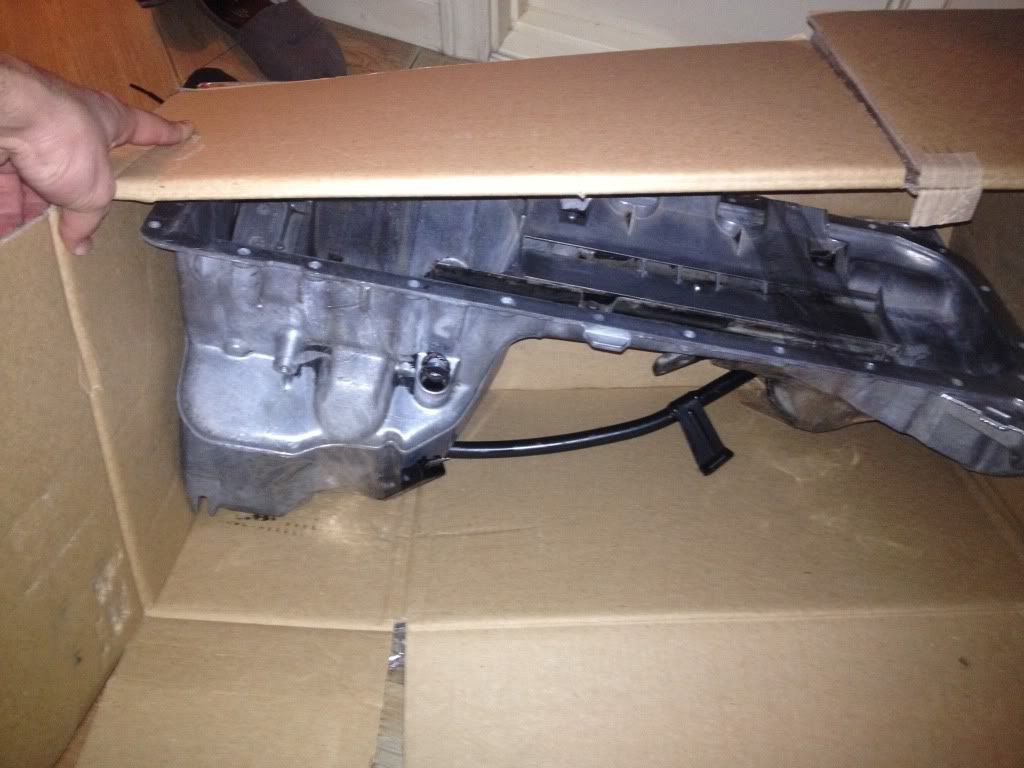 S2.93 LSD
Condor trans mounts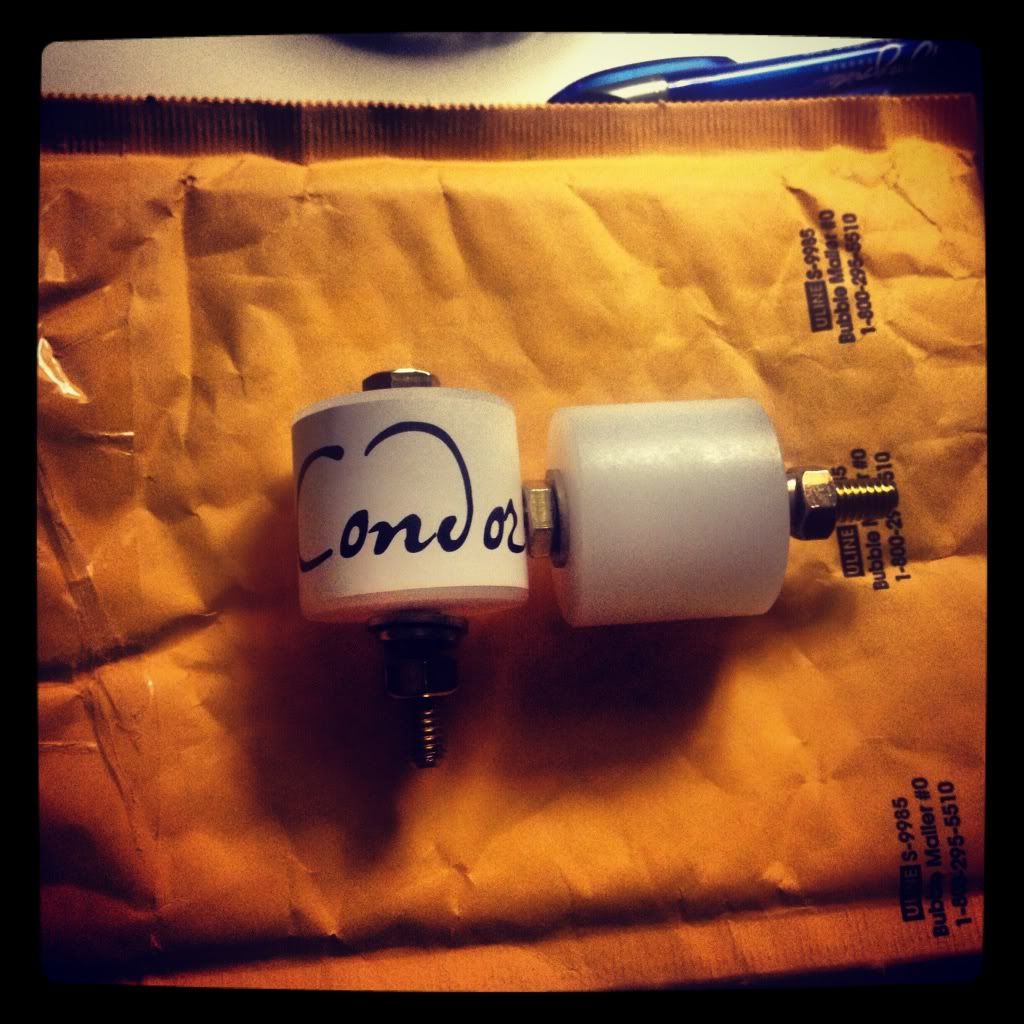 So far the swap is going as planned and fairly good paced, for my schedule, that is. ;)
Please stay tuned...