It was just pointed out to me that the MT2 convertible has a special jack in the trunk. I took out the jacks in my cars and photographed them side-by-side.
The far left is the E30 MT2 vert jack
Next is the standard E30 Vert Jack
Next is the standard E30 coupe Jack
Far right is the E30 M3 jack
Curious whether the MT1 or MT2 coupe had special jacks?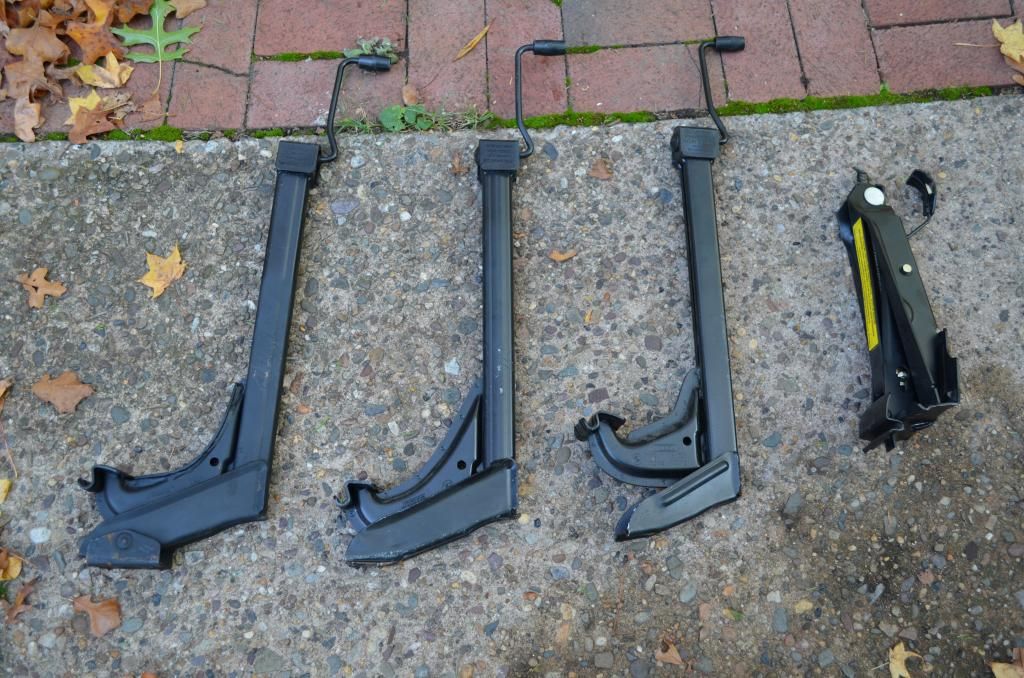 Here is another view. Basically looks like a standard vert jack was carved out with a plate welded on, but it also has a swivel foot on it.