I searched for this and was unable to find a step by step on how to convert the old cable version of the power windows to the scissor update. Apparently BMW updated the motor mechanism in the e30 from 1988 on.
My passenger motor was fried. I went to pick your part and picked up a new motor not knowing there were two different systems. The motor worked great, but when I installed it it stopped working. The cable system on my '87is was stuck. Anyway I picked up a couple complete doors from a 1990. It is a very easy conversion and I only had to drill one hole!
First, remove the three screws in the door handle. Two below the arm rest and the other behind the top of the handle behind the mirror adjustment switch on the drivers side and behind the plastic plate on the
Passenger side. Just use a flat head screwdriver to gently pry it out. Screw is right inside.
Next, pull off door cards. Multiple clips that pop out if you pull gently away from the door at one of the bottom corners. Make sure to unscrew the door lock.
Next remove the moisture barrier and place it aside.
Next remove the 3 10mm nuts from the motor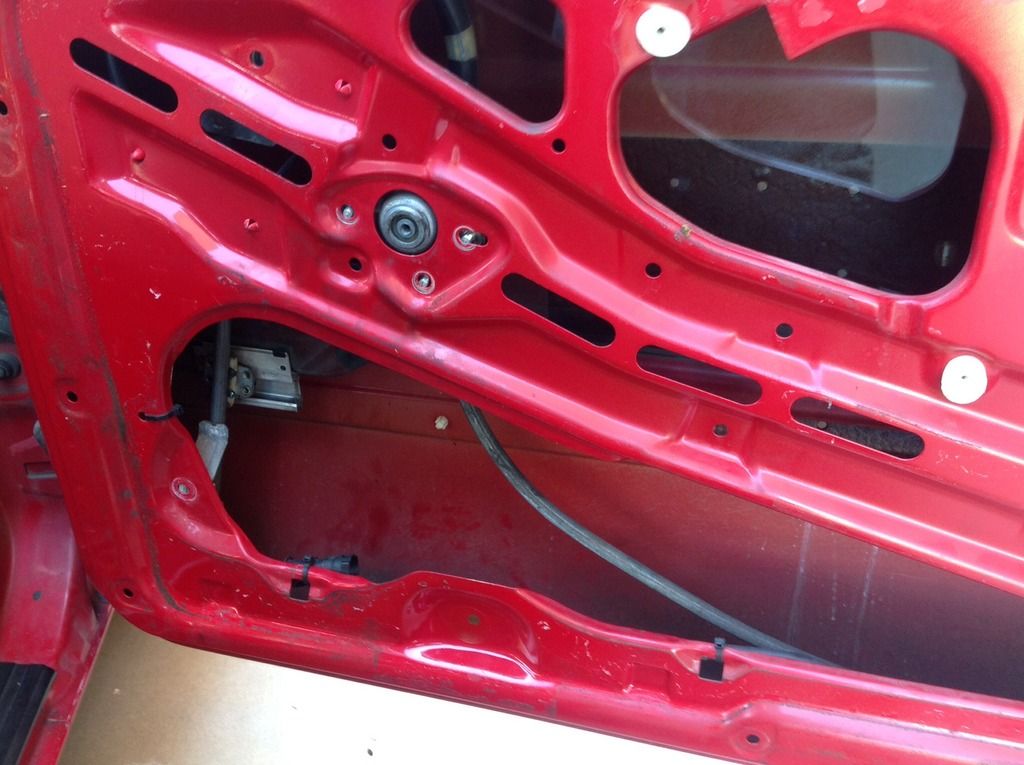 And the 4 10mm bolts from the cable system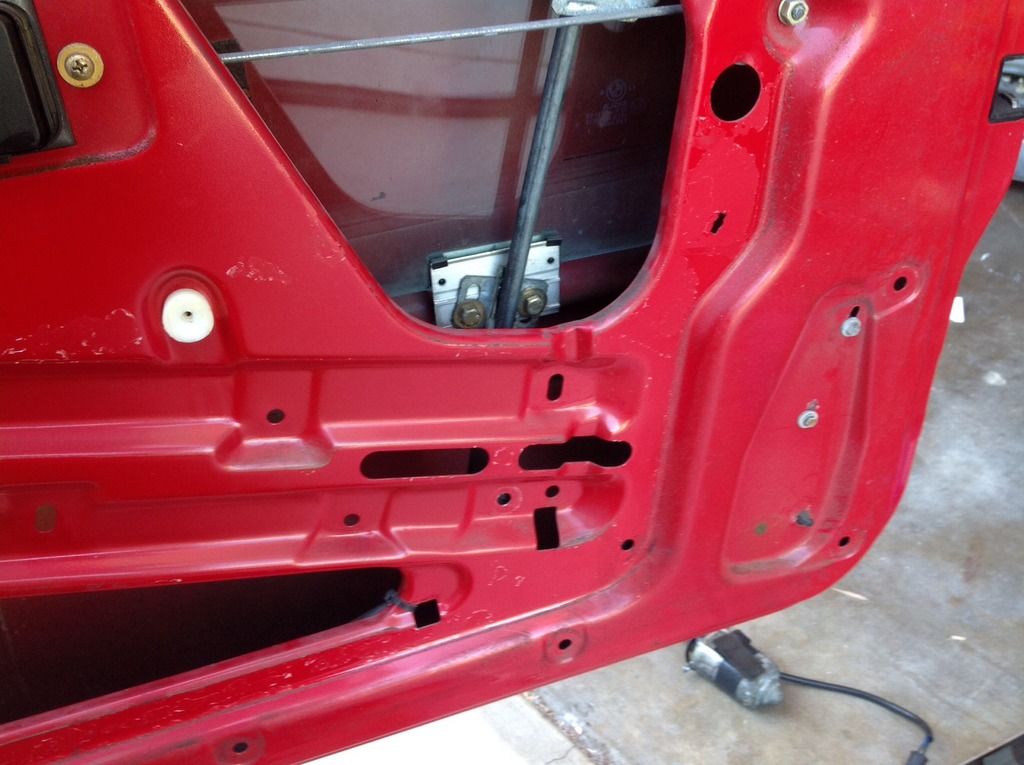 Lift up the window and remove the 2 10mm bolts and release the window from the cable system.
Get a flat head screw driver and unclip the clips for the inner remove the inner trim
Remove the window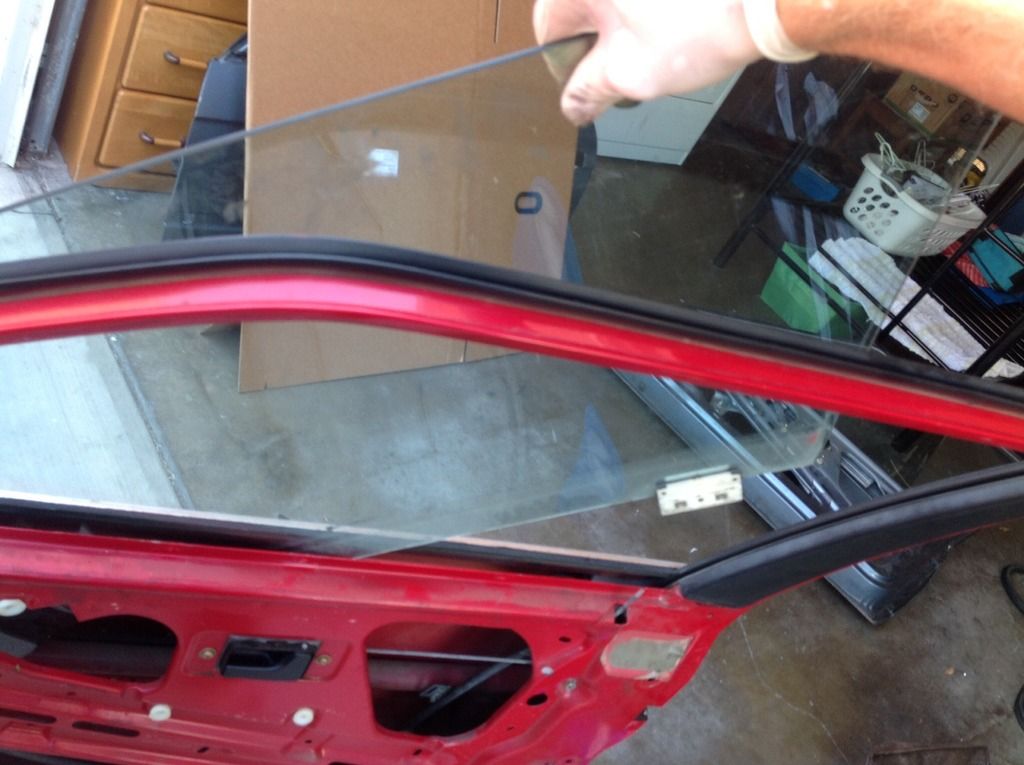 Remove old motor and cable system out of the large bottom opening.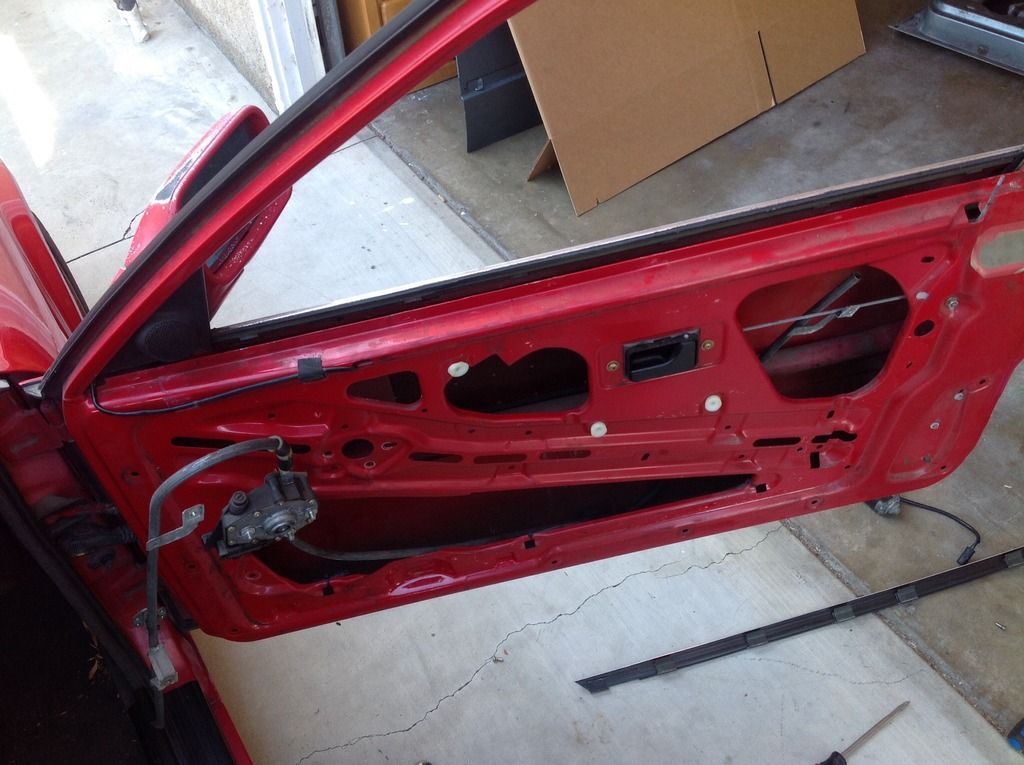 Gently pry inner trim off and remove rubber channel for window
Now it's time to get the guts out of the donor door. Remember the window position (up or down; I went with up) so you can install in the same way.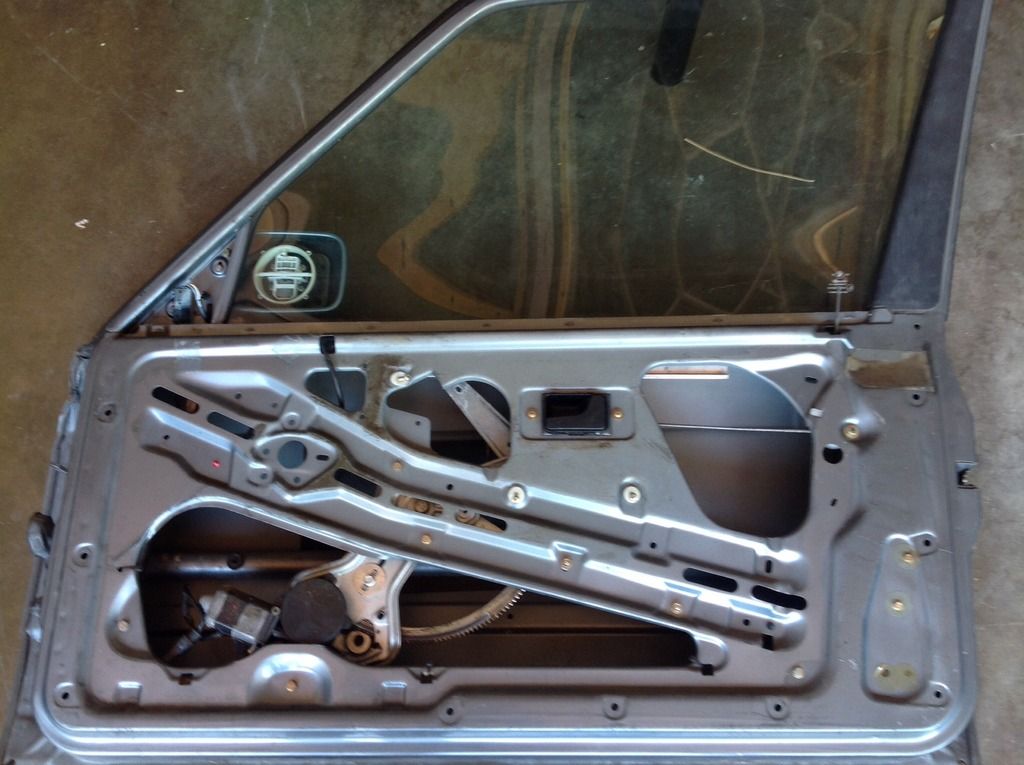 Remove nuts and bolts all 10mm (7 total)
Slide motor and mechanism till both tracks of the windo are free and remove the window like you did with the other one. Then remove motor and mechanism out the bottom large opening.
Then remove rubber window channel and guides.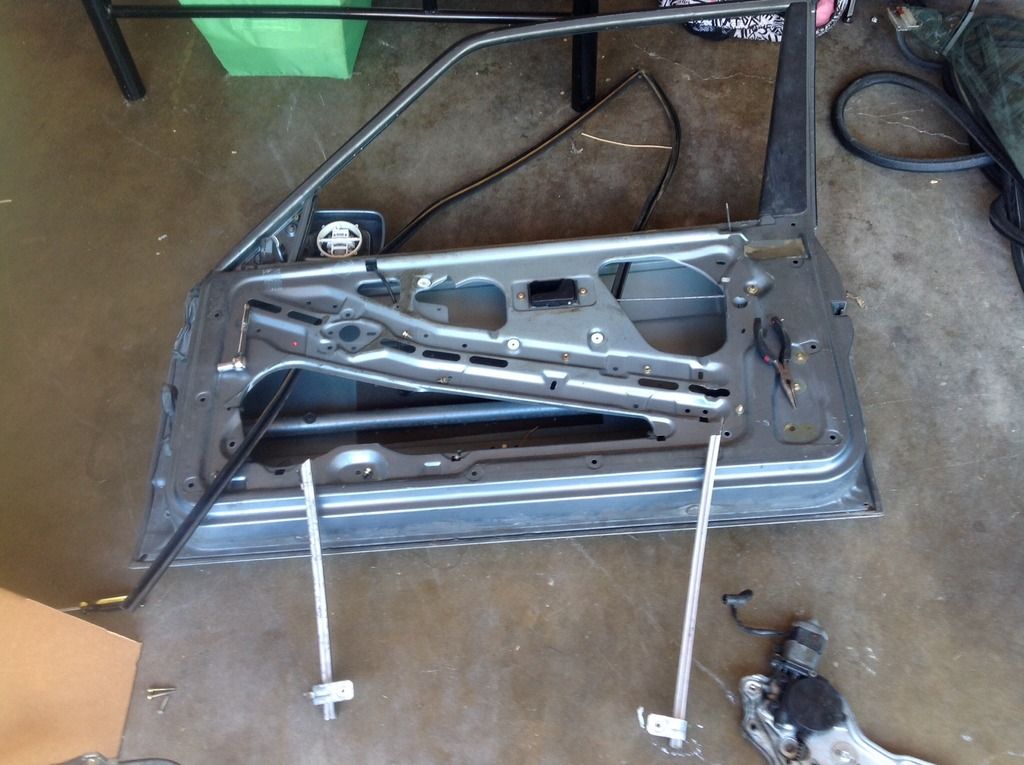 Then reinstall everything in the original door. Do not bolt down the channel nearest to the door opening as it will need to have a new hole drilled.
Roll down the window to find the position where the new hole must be drilled. This can best be done by firmly pushing the channel rail against rolled down window. Don't press too hard and make sure the channel is locked or tabbed into the top section. Then drill 1/4" hole. Screw in bolt.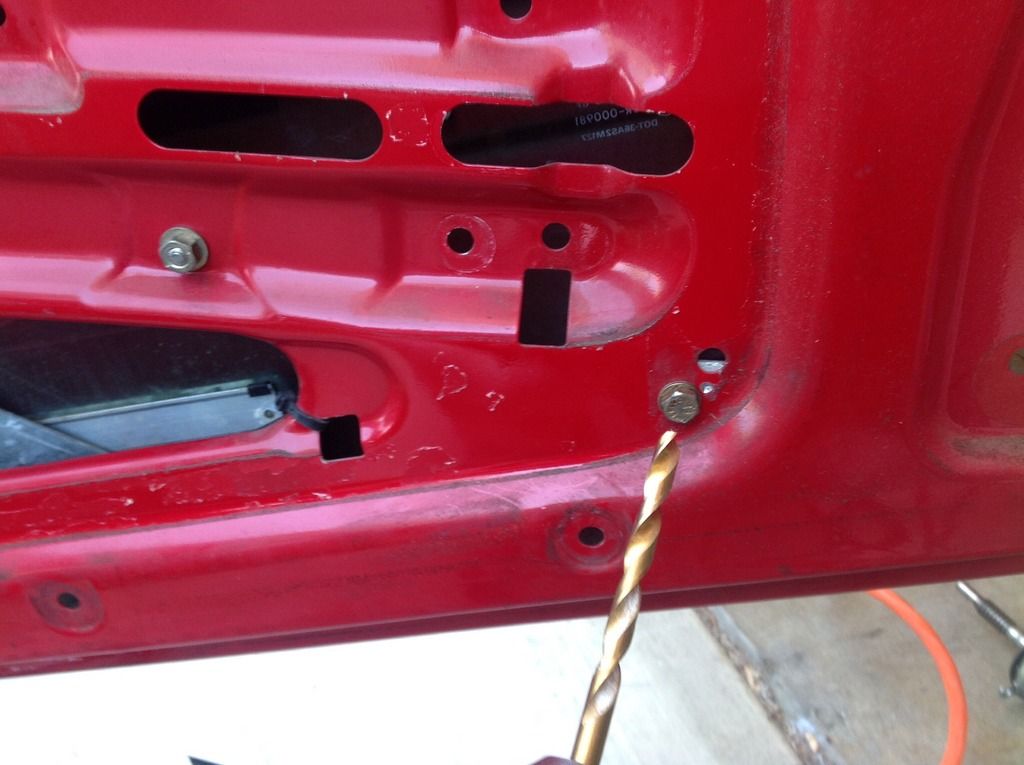 Put everything back together.