Two more good projects today: 4.10 Limited Slip Differential Swap and Fuel Cooler delete
Back to Robs' garage for this project. Here's the current differential ready to be dropped. Pretty easy process if you follow DIY instructions. Definitely a two person job though. It would be a real PITA by yourself.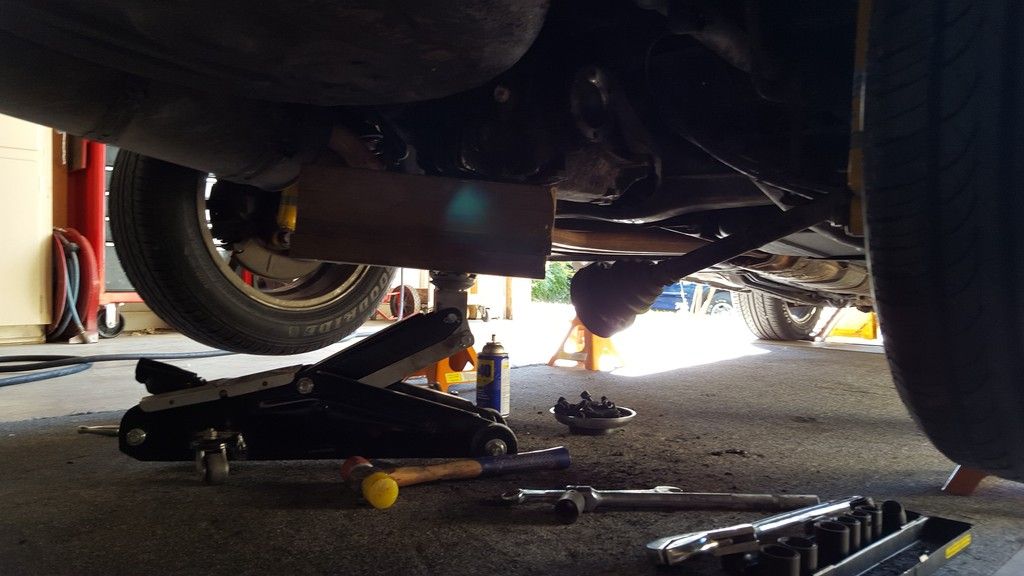 One thing DIY guides don't mention is how freaking hard it is getting to bolts on the very top of the diff. Since this is a track car, we came up with a reusable solution. Behold the fast access diff swap bolt holes. No we did not cut the frame rail. Much.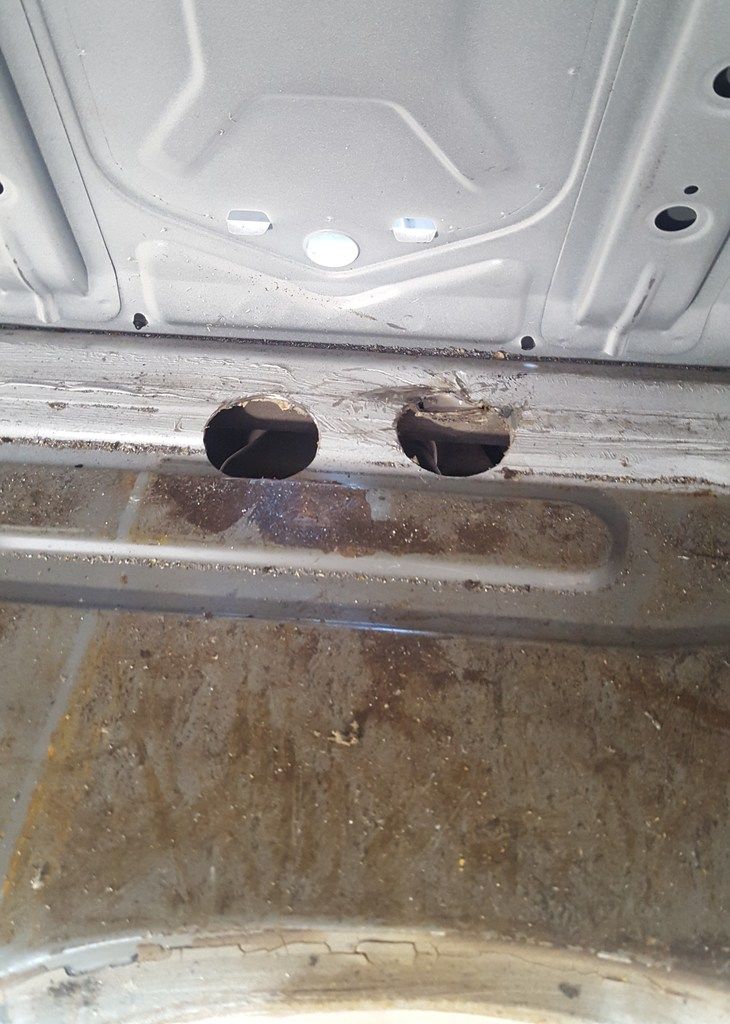 Here's the new 4.10 limited slip, full of diff fluid and ready to be installed.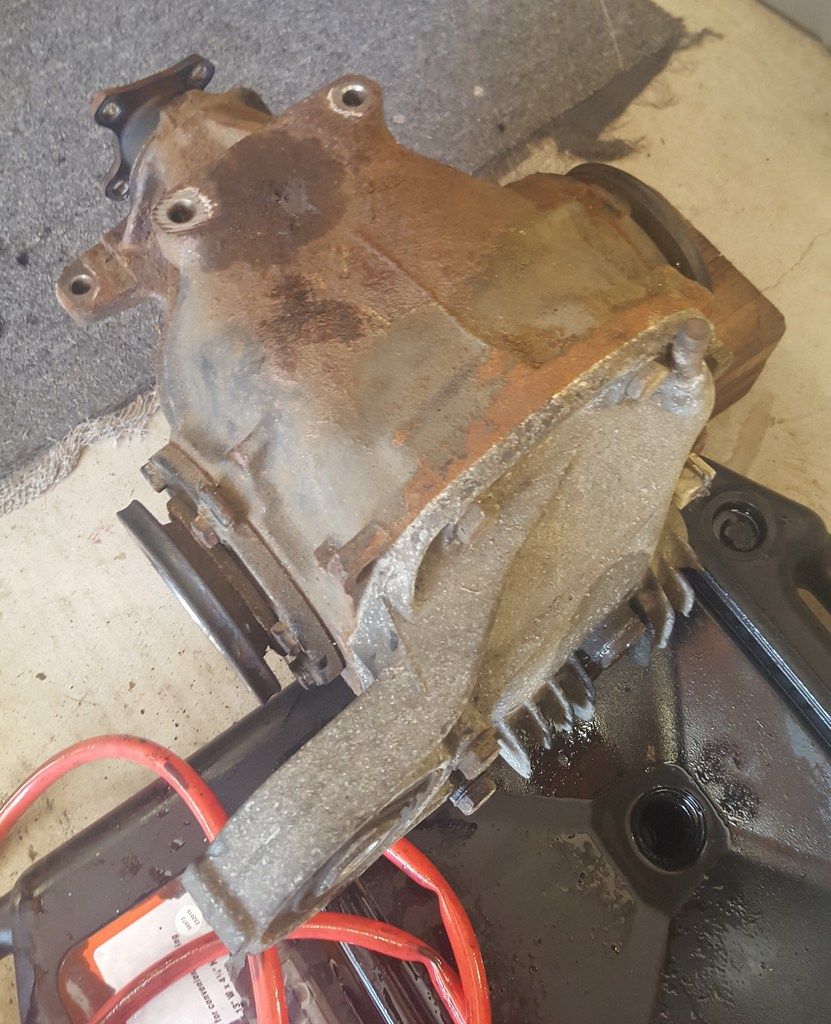 Or so we thought. The tach sender plug on the old diff (shown) did not match the new one. Fortunately it just unscrewed from the old diff and into the new.
And the diff is in.
The car drives GREAT! No more table saw in the trunk noise. Pickup is awesome. People are right when they say a 4.10 LSD really "wakes the car up".
Next project, Fuel Cooler delete. We are getting rid of everything in red. The green line shows fuel from the pressure regulator connected to the tank return.
Here it is in progress removing crap .........
And then the final connection ...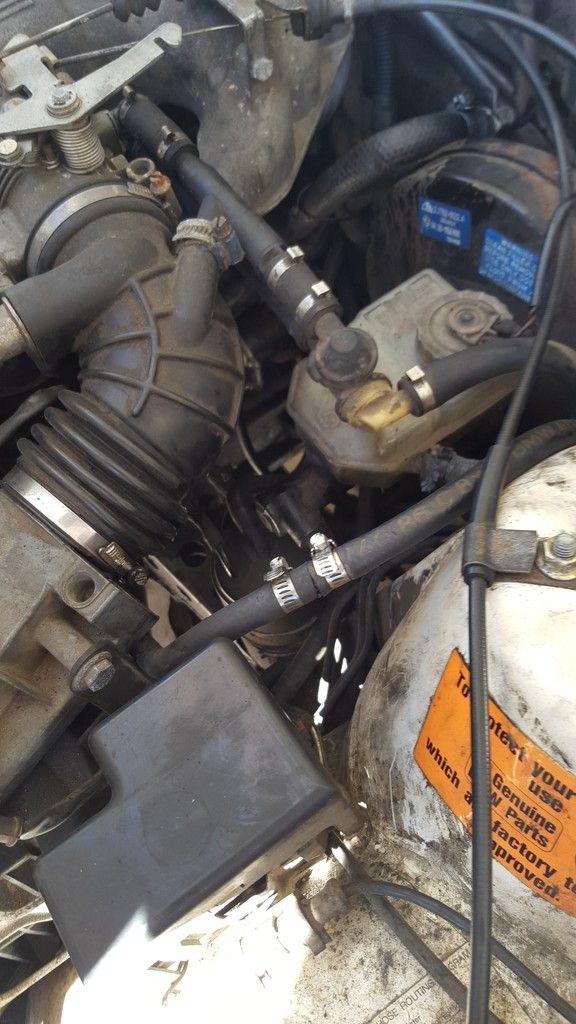 And here's everything that was removed.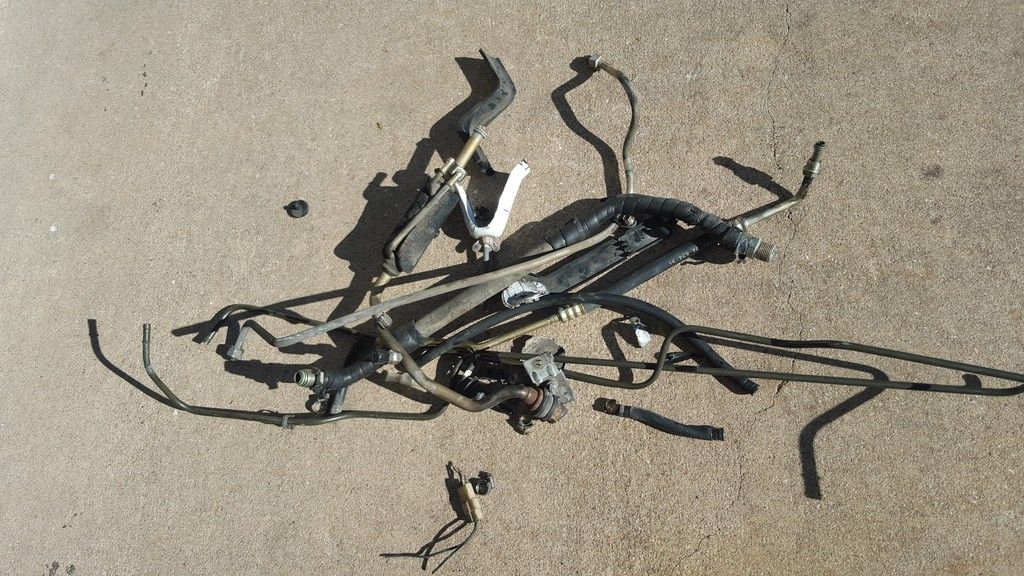 Total removed: Fuel cooler and misc A/C junk 9 lbs, Tool kit 3 lbs
Curb Weight: 2,340 lbs