So I do a little research and decide that I want to do the 5-lug swap, and I was lucky enough to find a 318ti at the junkyard......only thing is, I'm finding out now that I didn't do enough research. I was going to use just the hubs with my control arms, but if I'm reading the stickied write-up correctly, they will not fit an 87.
So, that leaves the option of using the whole control arm assembly, BUT, here's the situation.....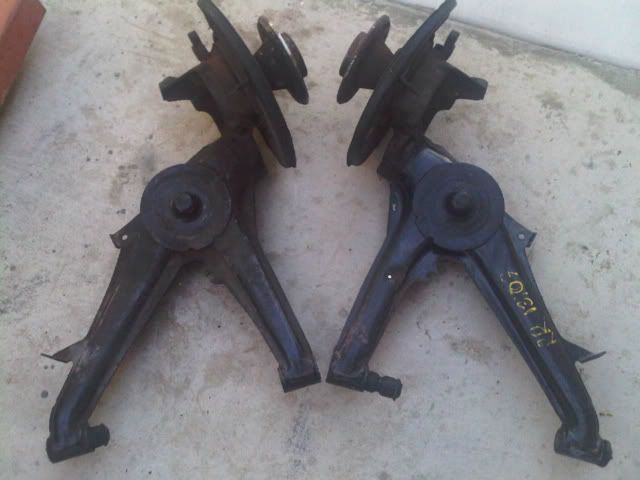 As you can see, the pass side has a very noticeable issue. I'm not sure what happened, but the car at the yard had a lot of bondo on that side in the rocker area and lower rear quarter. I digitally mic'd the distance between the RTAB's, and there is no noticeable difference between the two CA's. No difference with a straightedge going bushing to bushing either, although there is a obvious difference going along the section of the arm that is damaged.
Control arms are usually pretty solid, but I don't want to waste time and effort (as well as risk safety) on a bunk suspension part.
I think I know what the consensus will be, but I just want a second opinion anyway. This part was working for somebody, but that don't make it right. ;)