Disclaimer
: Do not copy my designs or methods without first doing the calculations yourself. I will not take responsibility for your actions if you drive on public roadways and hurt yourself or someone else.
The turbo M20 has been running great for the past few years, but I was really feeling the need to get involved with another project for this poor old E30. I was just running the stock brakes, and felt like they were the current weak link with the car. Then last year one of the calipers seized up, so I used that as an excuse to myself to finally pull the trigger and get started on my own Big Brake upgrade.
I enjoy the engineering and development of these sorts of projects, so I wasn't prepared to just buy an off-the-shelf kit from one of the vendors out there.
My goals were:
- Improve the braking power and thermal capacity over the stock system
- Use standard parts for my consumables (pads & rotors) and not require them to be heavily modified (or require specials tools - mills, lathes, etc)
- Fit the largest components I can under my 16" wheels (ie. 300 mm rotors)
- Retain some sort of hand-brake
- Budget friendly?
- Keep with a 4-lug system (goes back to the "Budget" point...)
I initially purchased a set of front and rear calipers from an E36 M3 with hopes that I'd be able to easily implement them. The M3 front calipers are very large and bulky and I decided that it would be wise to set them aside and find something a bit slimmer and lighter. I frequented the Wilwood site going through all of their calipers and finally decided on the Dynapro 6-piston lug mount. It gave me the mounting flexibility I needed with in a fairly slim package for a "decent" price of ~$260 each (yes, more than the M3 calipers, but I felt the price point was acceptable).
The next step was finding appropriate stock rotors from ANY vehicle that met my fitment needs (diameter, thickness, offset, center bore). I went through many, many vehicles to look up these specs in hopes that I would find one. I also didn't want to end up with something obscure and expensive like some 1980's Ferrari or similar... I stuck to major production vehicles as they will likely have decent aftermarket support and a good supply of reasonably priced parts.
The rears were straight-forward, as the E36 M3 rear rotors would be simple to integrate and obviously work with the M3 rear calipers that I already bought. This would also make the hand-brake system easier to work with (more on that later). These are 312 mm x 20 mm rotors, with a center bore of 75.0 mm (E30 rear is 62.0 mm).
The front rotors took a lot more digging, but I eventually found that the 2008-14 Dodge Caravan front rotors would work very nicely (302 mm x 28 mm x 72.5 mm bore). Nothing stops like a caravan :)
Now that I had the rotors, they just needed to be drilled out to 4x100 and I had to make some centering rings to center the rotor on the E30 hub.
Dodge caravan rotors drilled to 4x100 (similar for the M3 rears):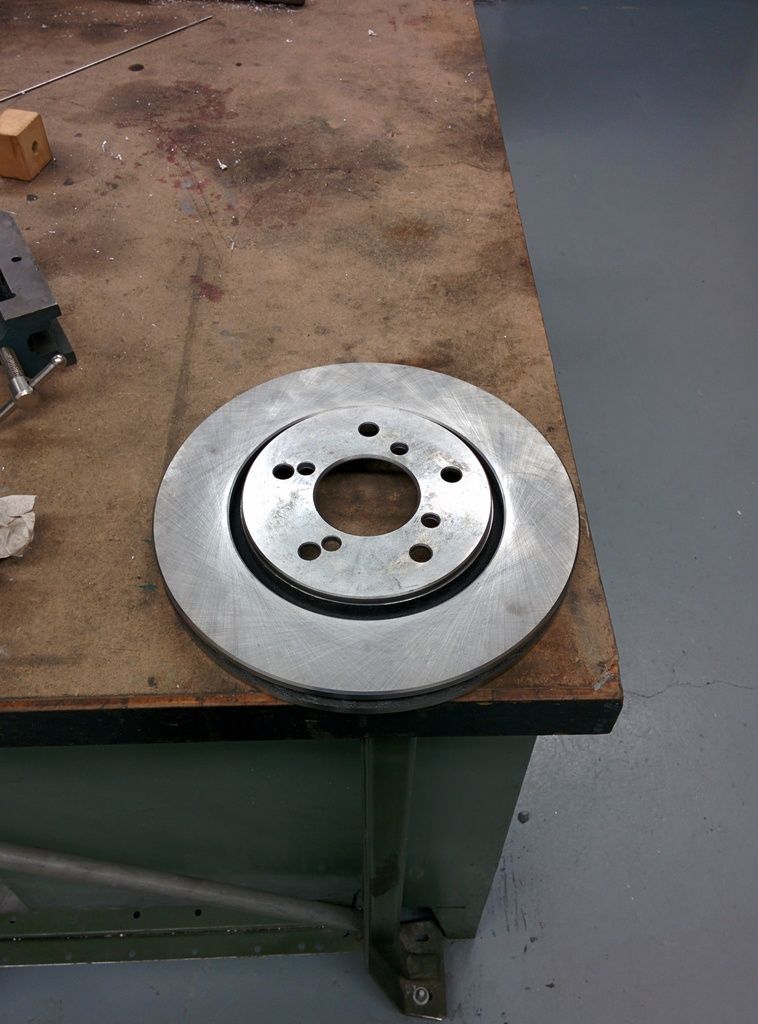 Some measurements, CAD, and a bit of beer later, and I have the brackets completed to mount the Wilwoods to the E30 front spindle.
Test fitment of front calipers (you may also be able to see the steel centering ring used for the rotor):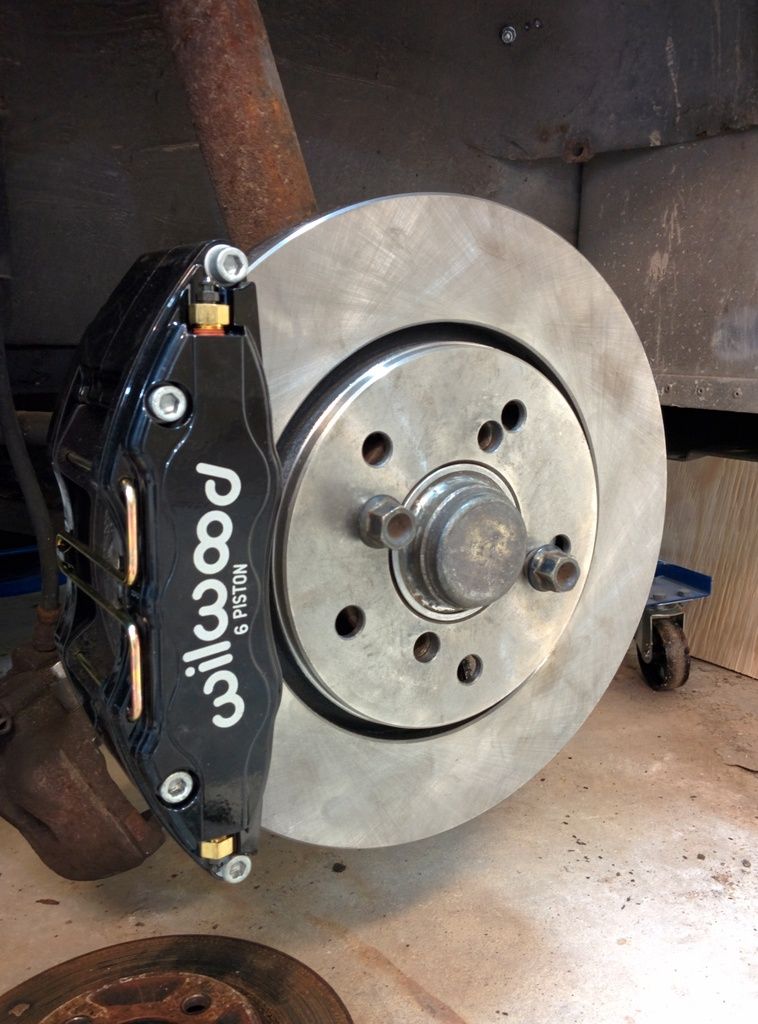 All finished with wheel studs, braided line, and some paint: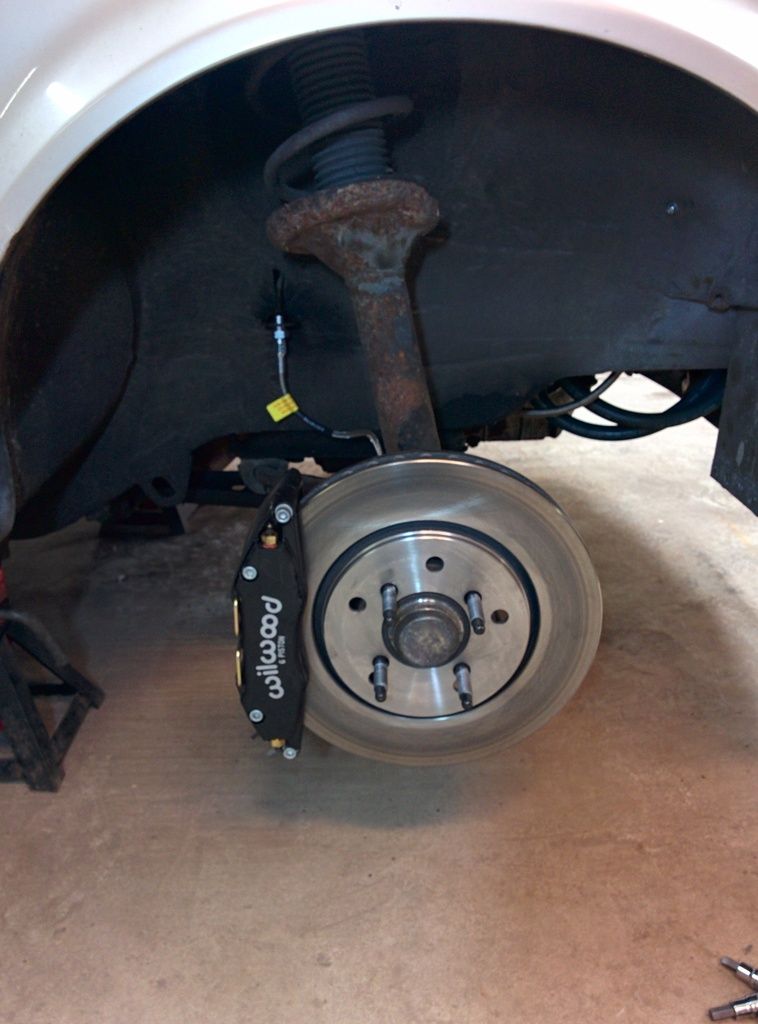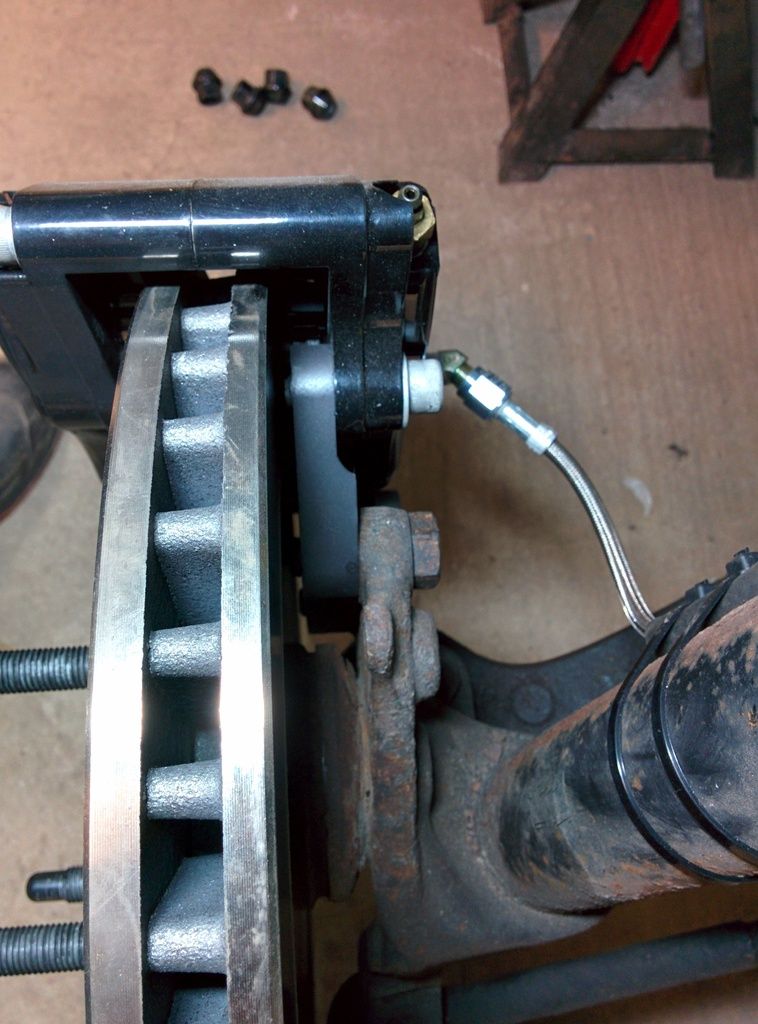 Now that the easy part was out of the way, it was time to move onto the rears...
I really wanted to have some sort of hand-brake as I find it very handy to be able to leave the car running and hop out to inspect something without fear of it rolling away..... And I suppose having an emergency brake is also useful :)
The E36 hand brake is identical in overall design and function as the E30 - it's just a bit bigger.
E36 M3 hand brake shoes on left, E30 on right: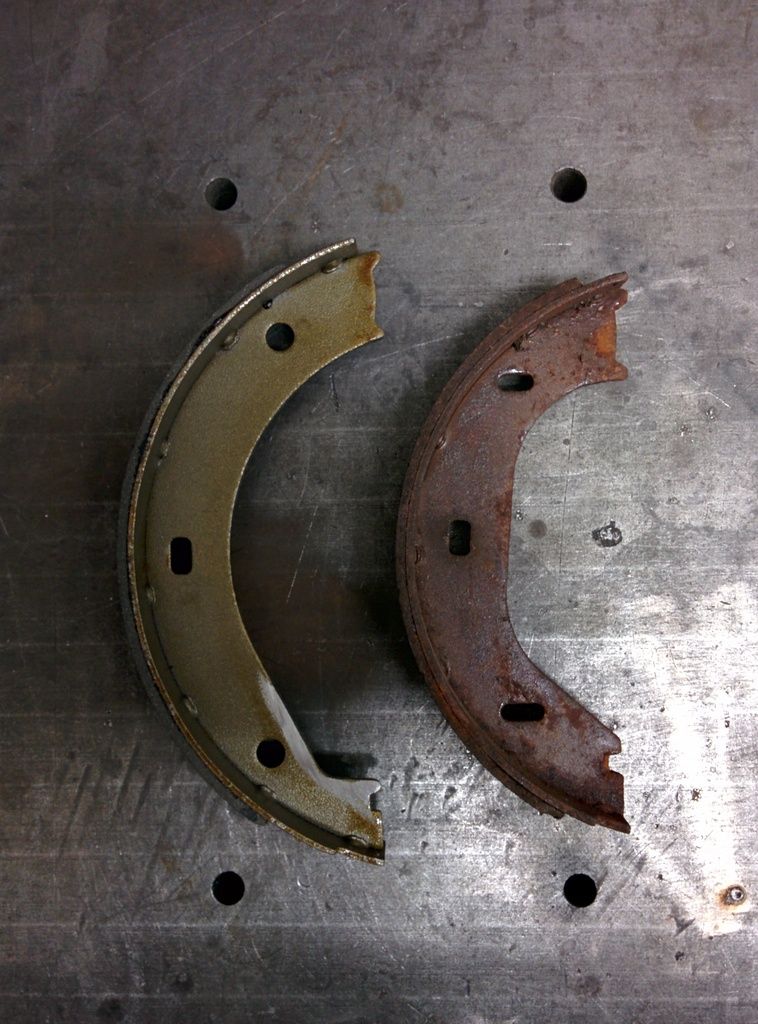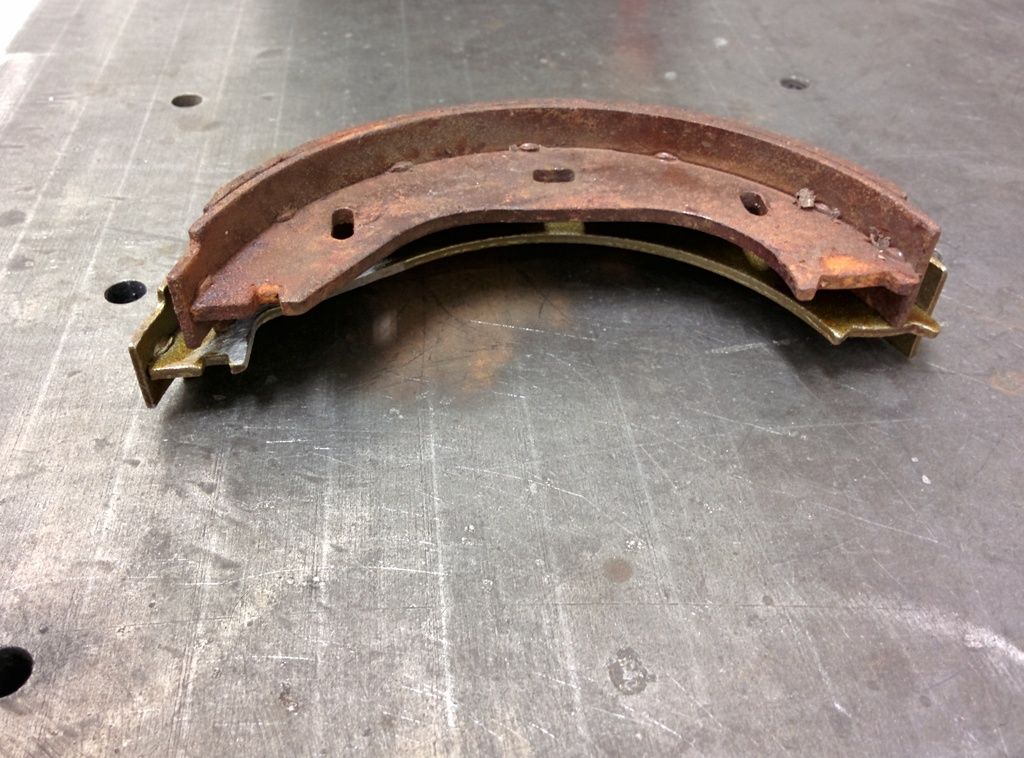 I eventually figured out that I could just weld some small adapter "ears" onto the M3 shoes to put the actuator mechanism in the same spot as it is on the E30. Here are those ears tacked into place:
And fully welded with the other hardware in position:
Then all installed with the E36 M3 dust shields to hold the hand brake hardware in place (the shields did require a bit of cutting to make them fit):
Then finally with the caliper and rotor installed: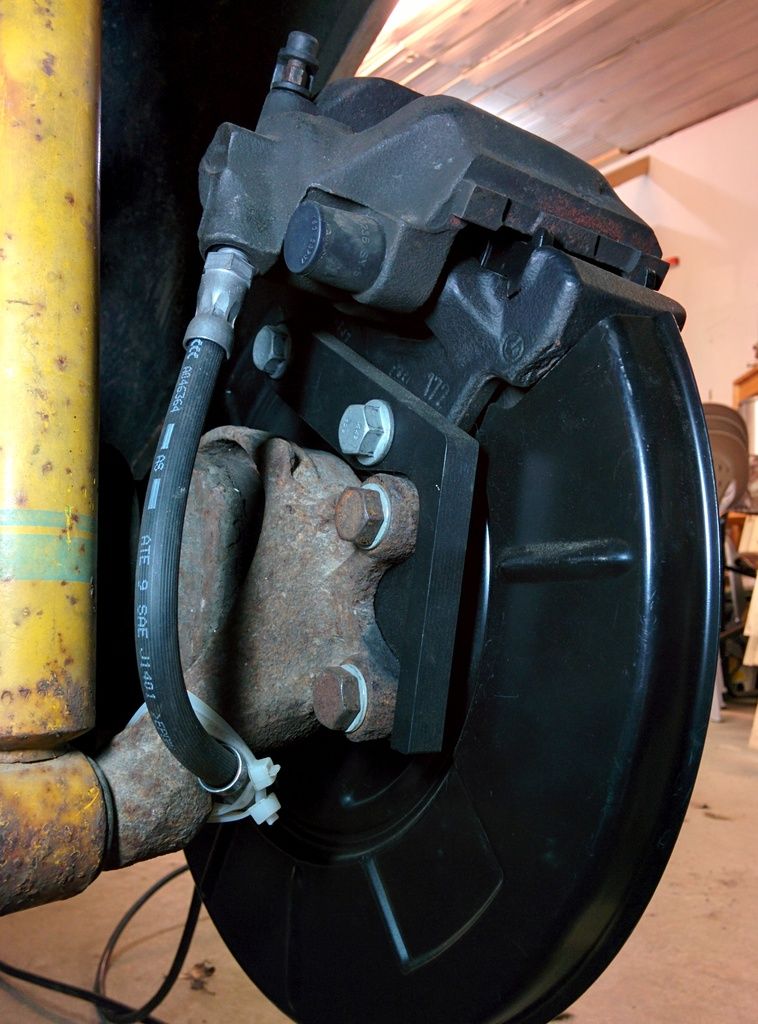 You may, by now, be wondering about the front/rear bias and how that was handled. I decided to go with the stock master cylinder for my car, which was a 20.64 mm bore (both front and rear). Since the rear calipers were "fixed" in their size, I chose the Wilwood bore sizes which gave me a 66% front bias. I then installed a Wilwood adjustable valve on the rear circuit which gives me up to a 57% reduction in pressure, therefore allowing up to an 82% front bias. Somewhere in this range I will find the sweet spot to maximize overall brake force but also suppress rear lockup before front lockup. I am expecting it to be in the ~70% range or so.
This new caliper and rotor combo results in an 80% increase in brake torque over the stock system. I knew that this would be far too sensitive to keep the stock brake booster, so I decided to go booster-less. I have kept the stock pedal ratio for now, but may change it in the future if the brakes require too much leg force....
I made an adapter plate and new clevis for the master cylinder and push rod: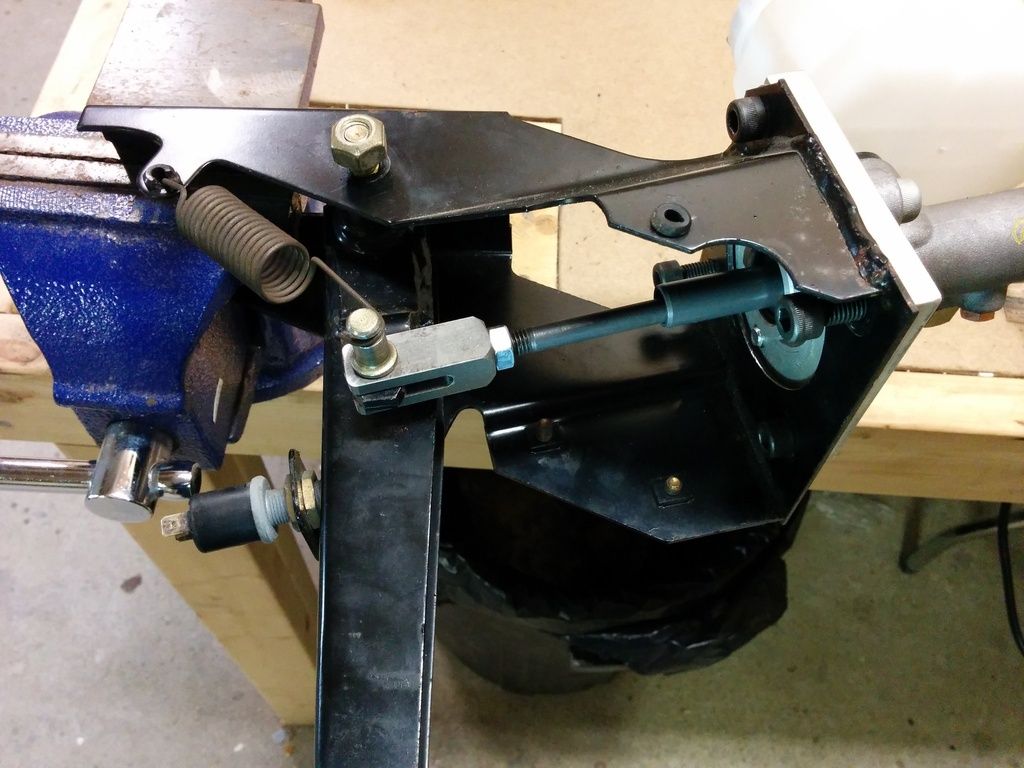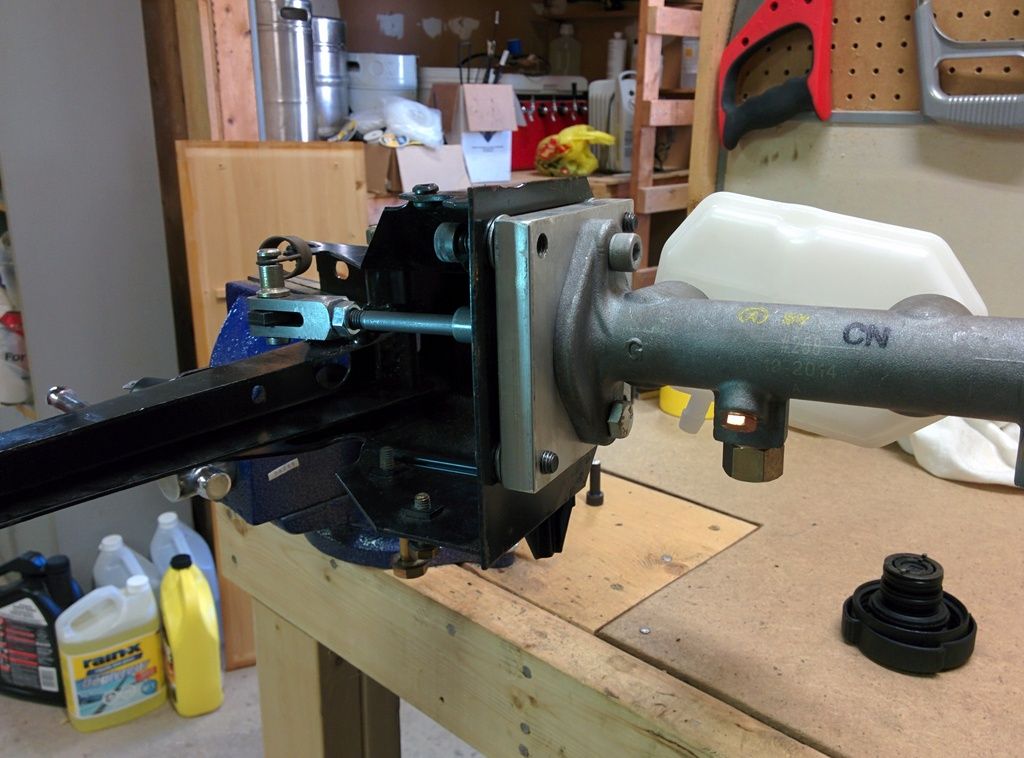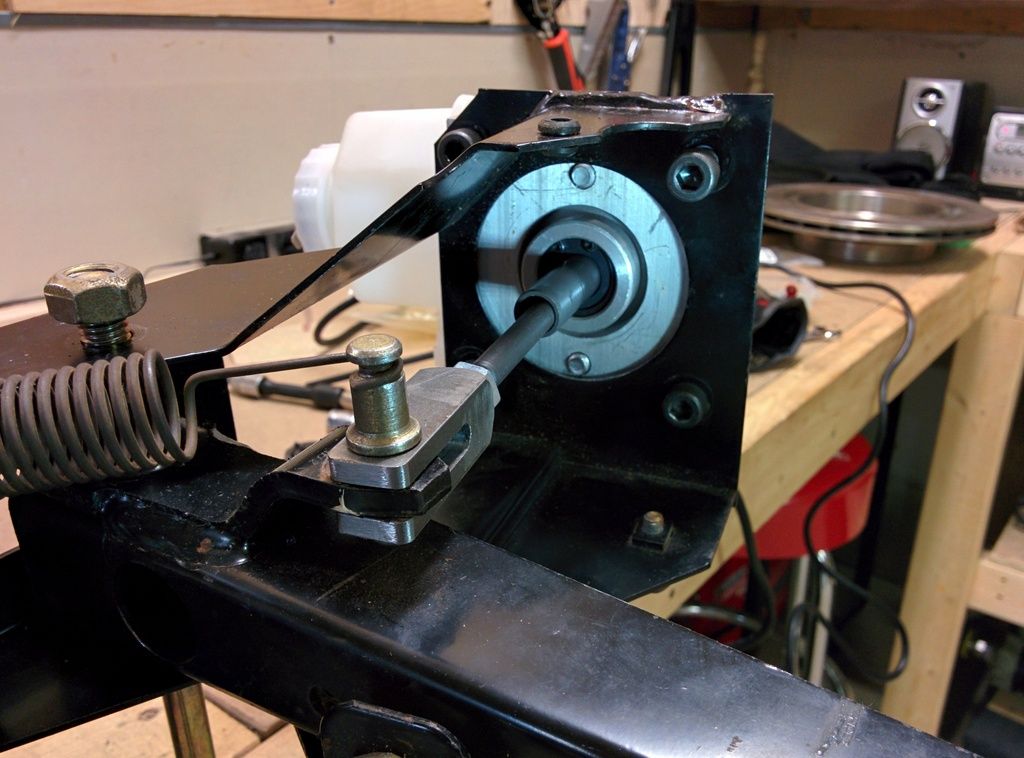 Finally, everything assembled and the car is on its own 4 wheels again: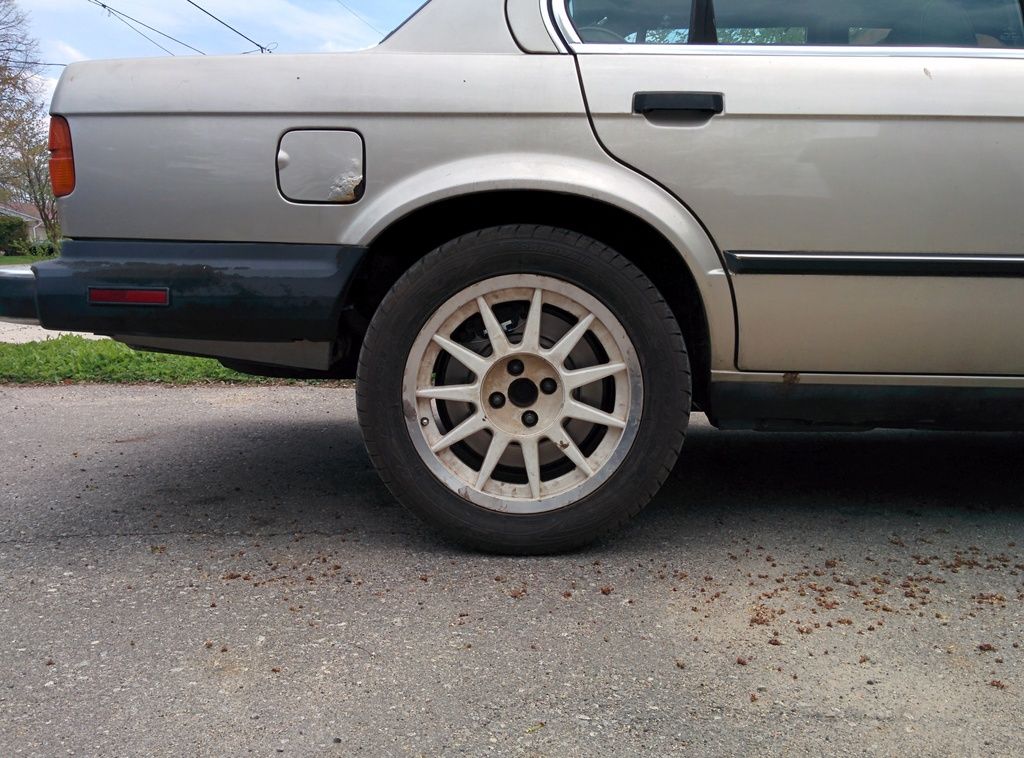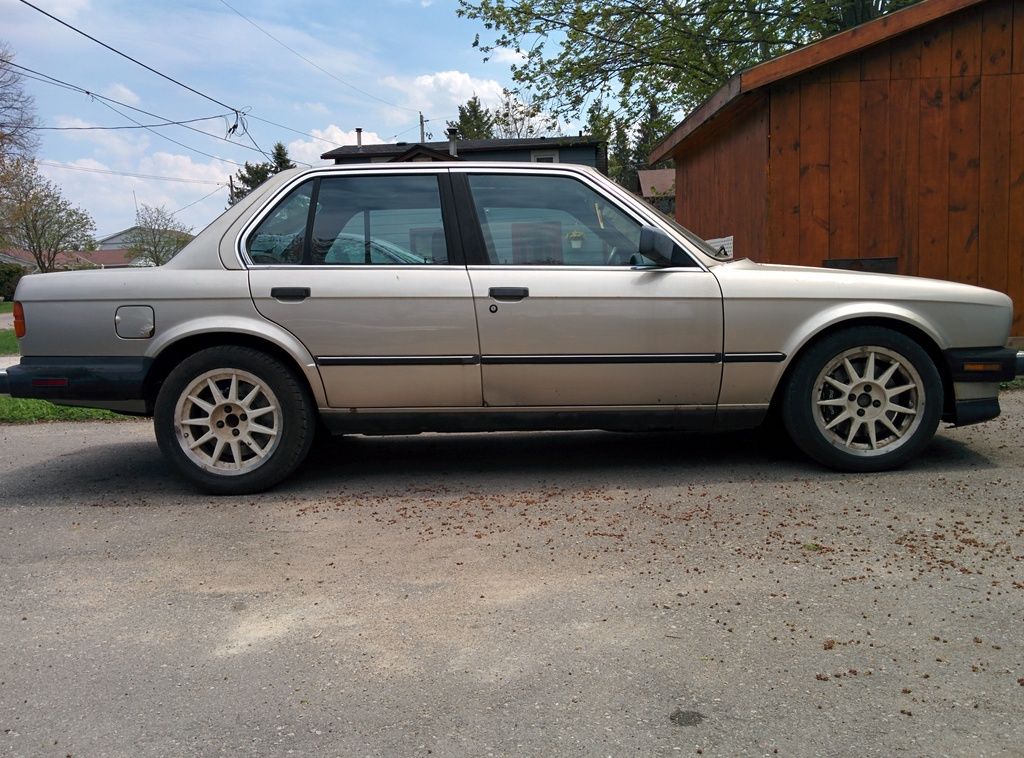 The car is out driving now, and the brakes work quite well without any funny sounds or vibrations. Whew.....
The pedal effort is fairly high (at least compared to the stock booster-ed setup), but I can still lock the brakes with my undersized legs. I'll likely drive it like this for the season and then consider changing the pedal ratio (or finding a smaller MC) over the winter.
Cheers!