I've been looking for an E30 for quite some time since I wanted a smaller, more agile car than my E34 (although the E34 does handle quite well for its size).
Now onto the details of the E30. I got the car from the member BMWJNKY on bimmerforums. It's a 1989 four door 325i and has quite a few miles (around 270k) but the previous owner works for a bmw shop and has taken great care of the car. It basically has every single mod done to it that I would have wanted to do so it is a lot of fun to drive.
It has a 92 e36 m50 NV engine and transmission with about 185k miles on them.
UUC Underdrive pulley's
Dinan Chip
3.25lsd with a M roadster finned rear diff cover
Ground Control Coilovers & Camber plates
Poly bushings for the rear subframe mounts, rear control arms, and rear shock mounts
21mm front sway bar and 14.5mm rear bar
Z3 1.9L steering rack (only 2.7 turns lock to lock)
Z4 short shift kit
Momo Start racing seat
Momo 78 steering wheel
plus tons of other mods
Here are some pictures: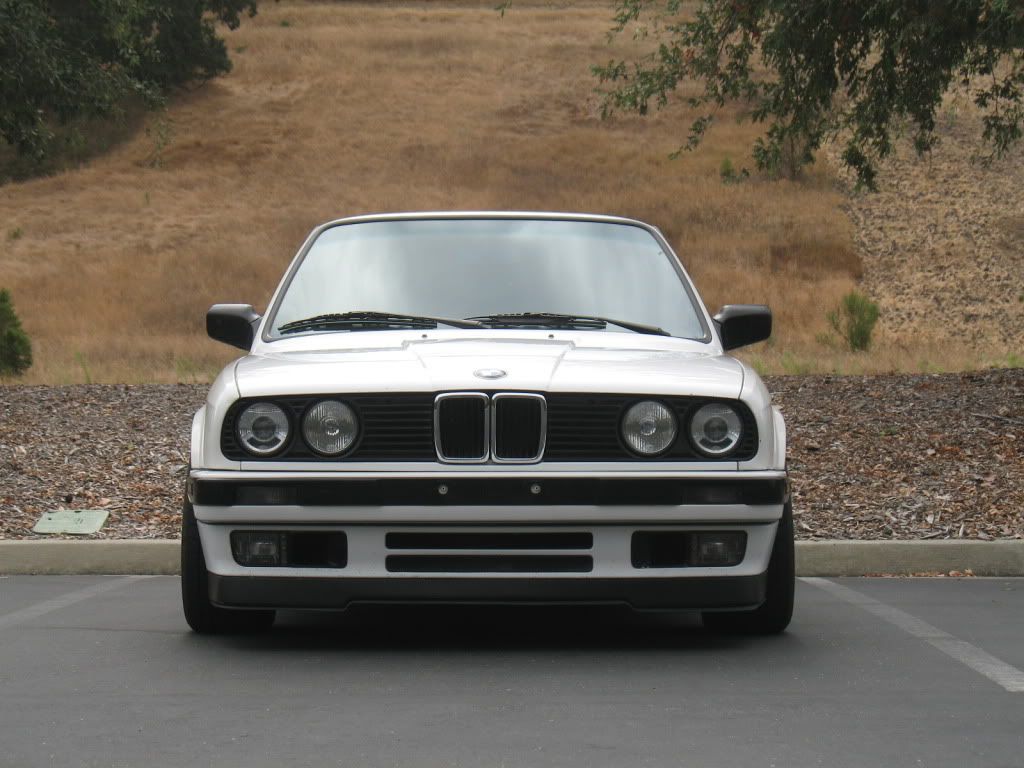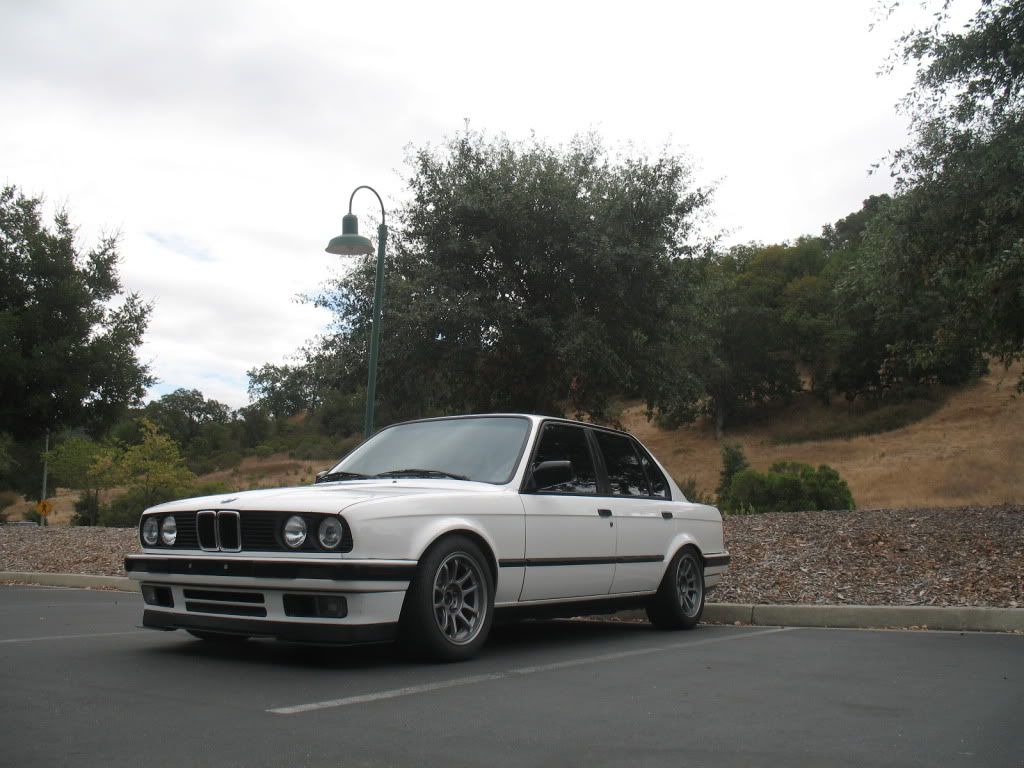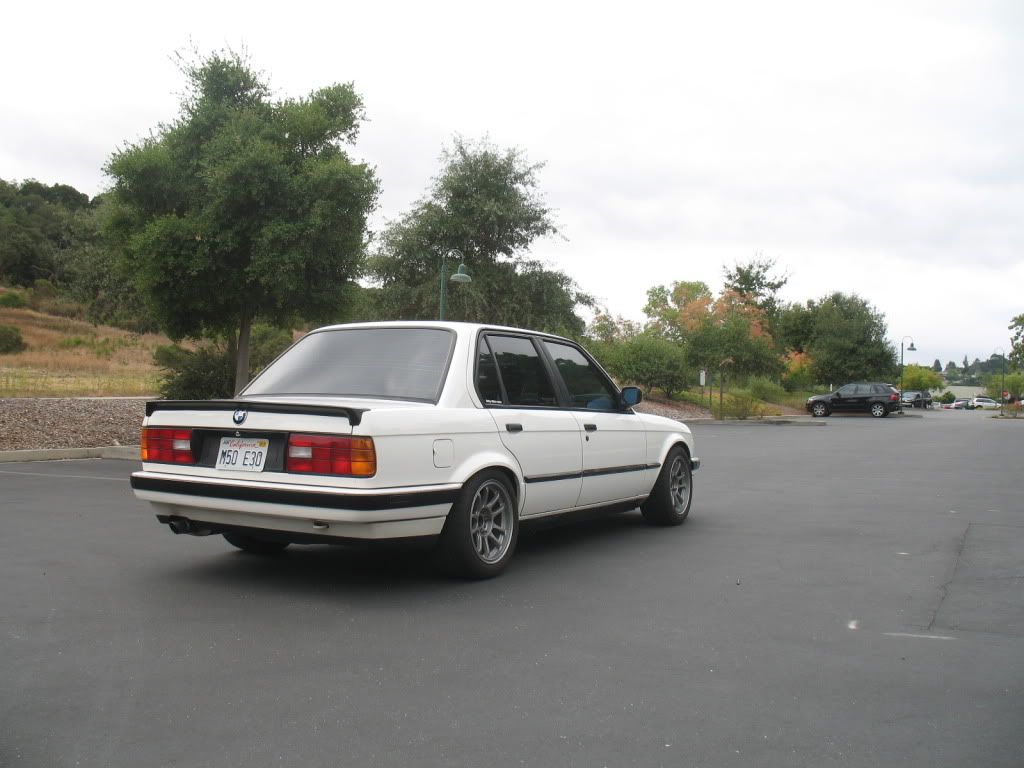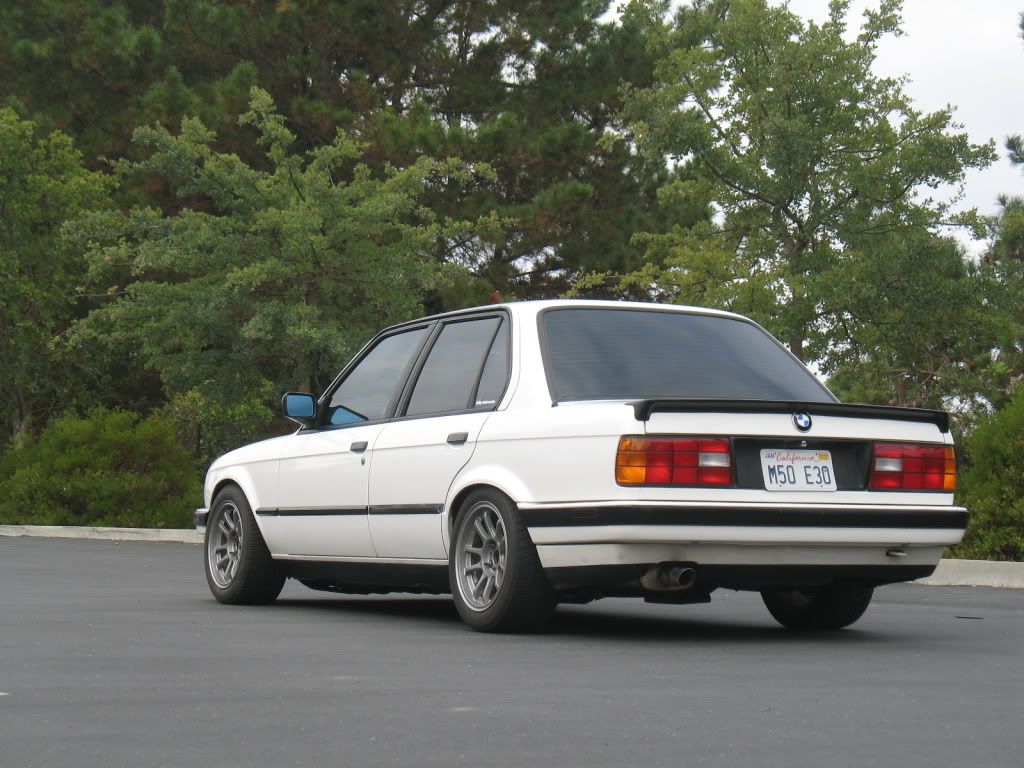 The car is pretty low and there is probably only 2-3" ground clearance under the skid plate so unfortunately I'm probably going to raise it a bit since the roads near my school are awful.
Overall though I think the E30 is a really fun car. The steering is so precise and it handles like a go kart. I can finally understand why the E30 has been dubbed "God's Chariot" haha. I'm looking forward to hopefully doing more auto-x's and my first track day in this car at some point.