Again sorry for the delay guys. Had to do some more light juggling this month.
February 2010 is the month of our first Turbo car!
Isaac's (
backtrail69
)1987 325is
Factory options:
Fully Loaded, It was a '87 325is after all.
Color:
Delphin Grey
Interior color:
Natural Leather
Engine modifications:
The motor is still an M20, but stroked and bored to 2.8 literes with JE forged pistons, eagle rods, MLS headgasket, 273 cam and lots of ARP hardware. Also is has been turbocharged using a 666 fab manifold adapter and a Holset HX35 Turbo from a 5.9 Liter Cummins Diesel. It is all managed by Megasquirt 1 firing GM waste fire coils and 60 lb/hr siemens injectors. It made just over 330 whp right after break in on 10 psi.
Exhaust:
3in turbo back with a Borla XR-1 Muffler
Transmission:
Stock Getrag 260, from an ETA, since my i tranny bent a shift fork.
Differential:
Stock lockup 3.73 LSD
Suspension:
C3 Motorsport Coilovers w/ 450lb/in front and 750 lb/in rear springs, adjustable m3 front anti-roll bar end links, IE rear toe and camber adjustment tabs, AKG 75D bushings throughout, SS brake lines and Pagid Pads.
Wheels:
Rota slipstreams in 16x8 wrapped in 225/45 Hankook RS-2s. (Hopefully upgrading to something a little wider/nicer soon.
Exterior modifications:
Exterior has been totally resprayed with Dupont Chroma System paint in Delphin, painted door handles, shadowlined trim, Plastic bumper swap, is lip, RyanG splitter, is Skirts, m-tech 2 replica rear valance, m-tech 1 rear spoiler, Euro Plate filler, Startec Tail lights, Mike Edler Smoked Smilies, MHW smoked front turn signals, ebay smoked sidemarkers and B28TRBO Custom Plate.
Interior modifications:
All stock with a 7 year old alpine headunit, leather ebrake boot/knob, bav. auto floor mats and some gauges.
Story behind the car:
I bought this car about 3 hours away in Gig Harbor Washington with 194,000 miles in spring of 2005. I bought it as my daily driver to replace my 1974 2002 (from daily duties). That summer the car got prepped for paint and sprayed. That fall I started turboing it for the first time with a RRFPR and TCD Chip setup... that didn't end so well and later with Megasquirt after some headgasket malfunctions. I drove the car maybe 5k miles and did some body modifications in the process, and the old motor was sure getting tired, blowing CLOUDS of blue smoke at every stoplight. I knew it was time to replace the motor and do some upgrades.
Over Thanksgiving break in 2007 I had arranged and ordered everything so that I could build a new motor during the time I was home from college. That motor got dropped in along with a new turbo and a few other bits during winter break of that year. I was really excited when it fired right up the first try. During January of 2008 the coilover suspension was installed. I had the car on the dyno later that spring making some big numbers for such low boost on an M20.
In winter 2008-2009 I had blown my tranny and I needed some new bushings and rear adjustment so a new tranny was sourced from Josh Anderson and with the help of a few R3Vers it made it all the way to Tacoma from Bend in peoples trunks. Also, AKG bushings were installed all around along with IE adjustment tabs.
Since then the car has sat a lot due to my prior obligations with school and my FSAE team. It is currently in storage in Anacortes, WA with a battery tender waiting for me to have some more time and money to fix a couple things so I can drive her more over the summer.
My car as I bought it from the Craigslist Ad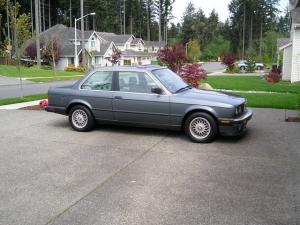 My Interior, looks almost the same now but with a few gauges.
E30 Picnic '06 w/ 4ce30 and Matt325is
E30 Picnic '06 and my vers. 1.5 Turbo Setup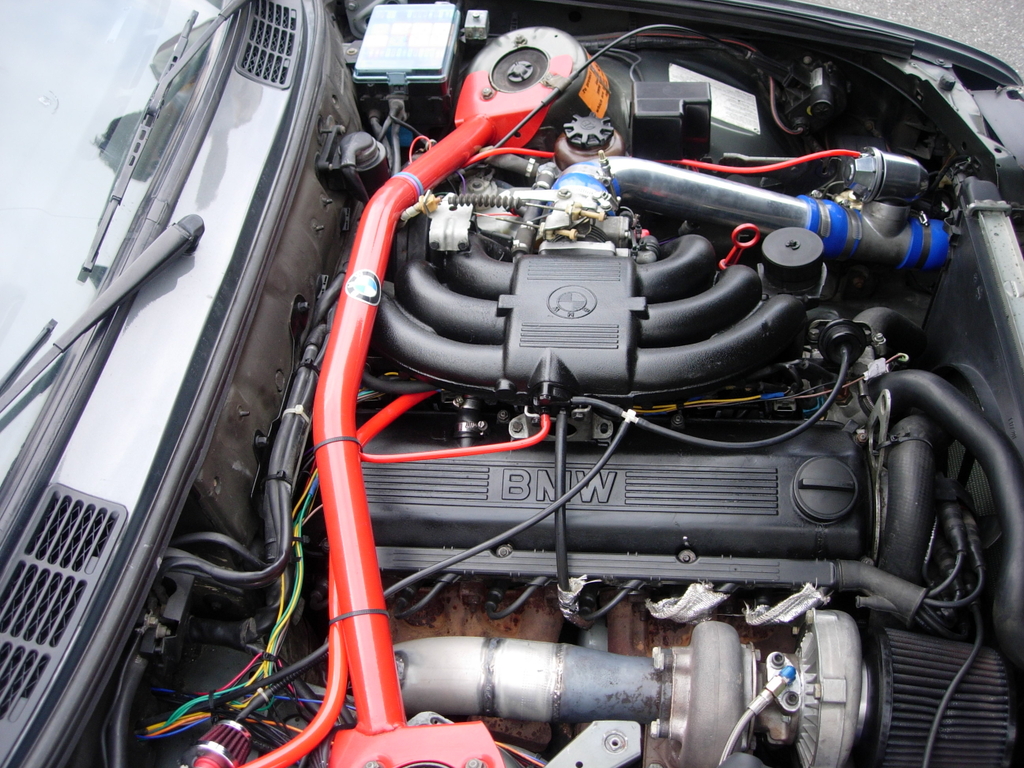 Dyno Graph From vers. 1.5 (@ 10 psi)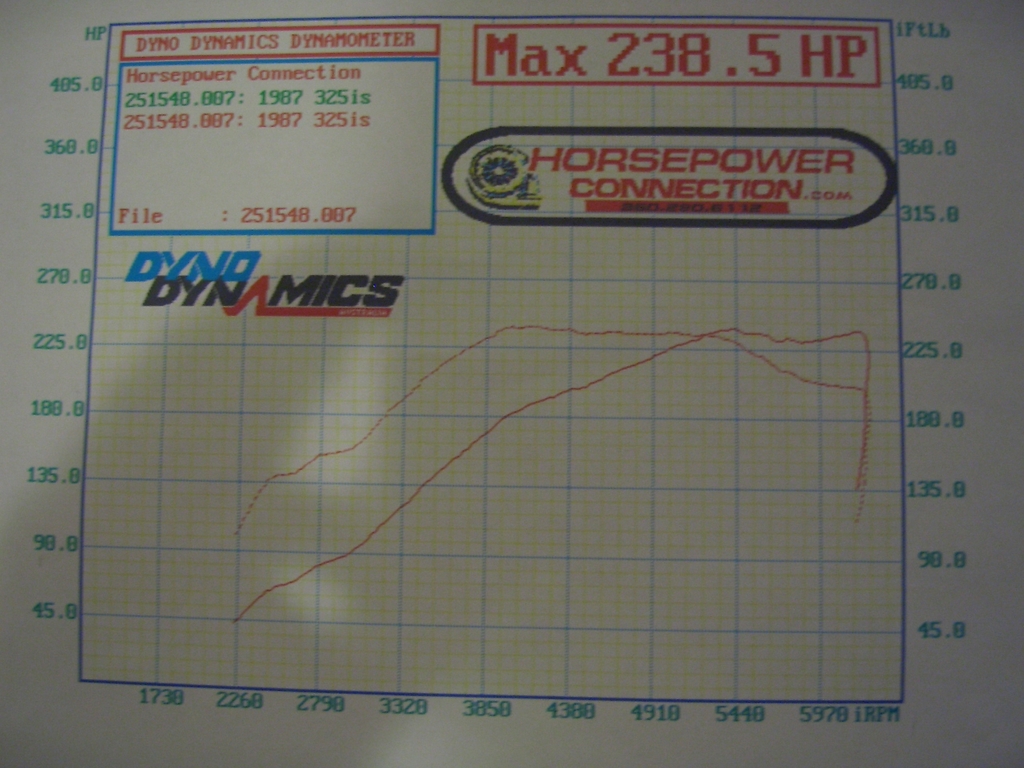 Right when I bought my Zinno ETA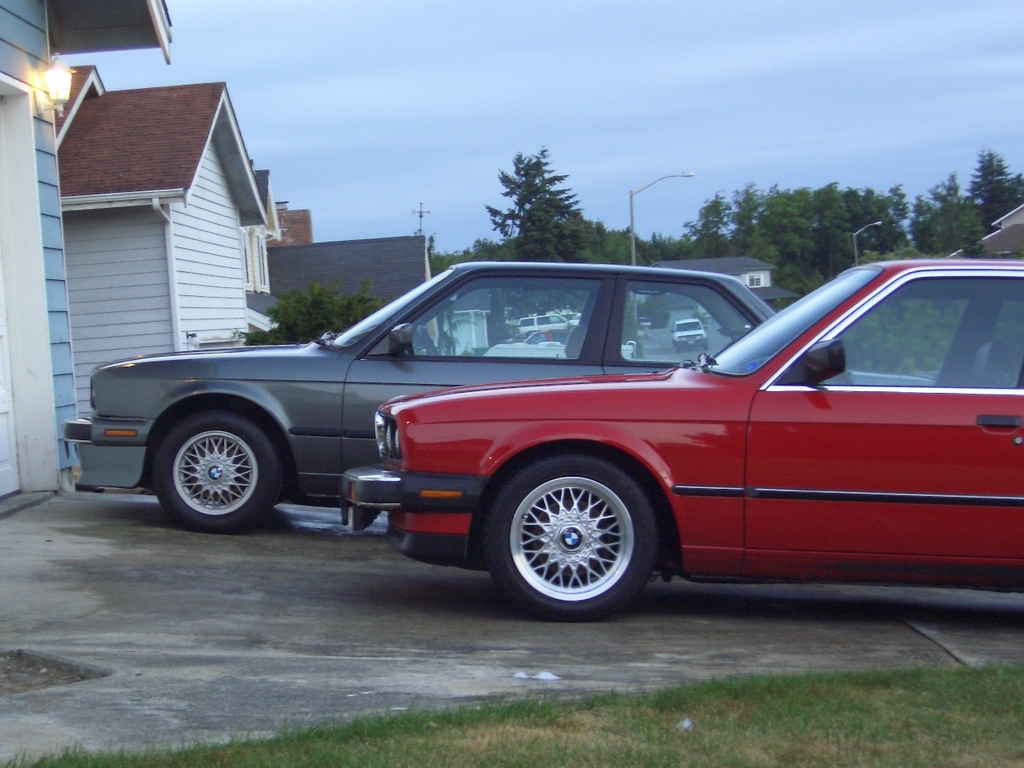 Up at Mt Baker in 2007
Taken by Crunk3 on I-5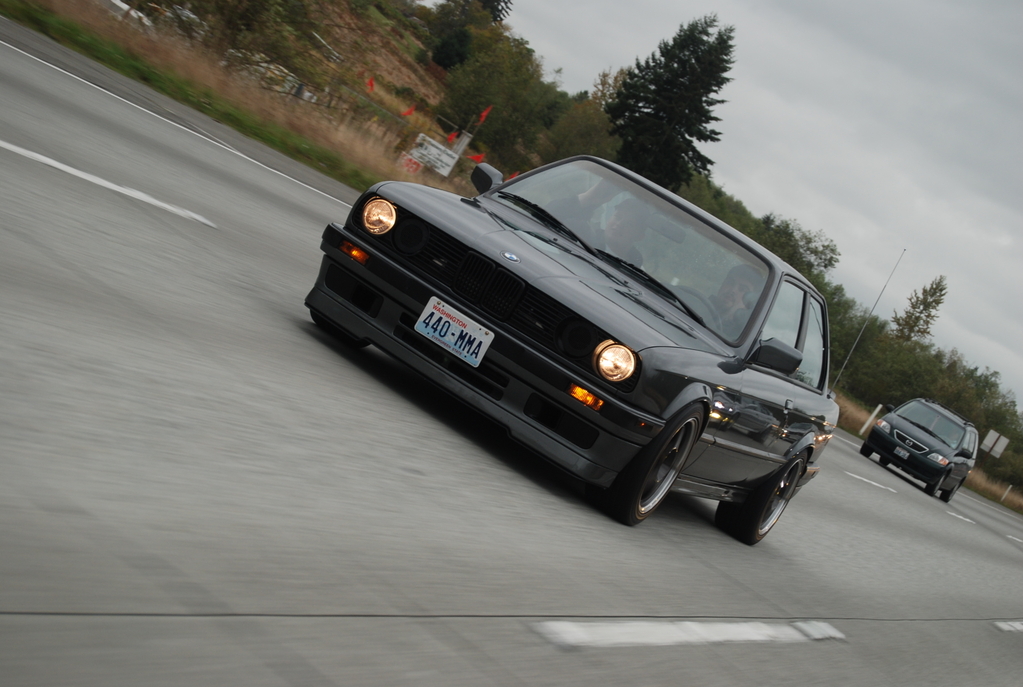 E30 Picnic Tech Day '08 w/ Holmes in the Pass Seat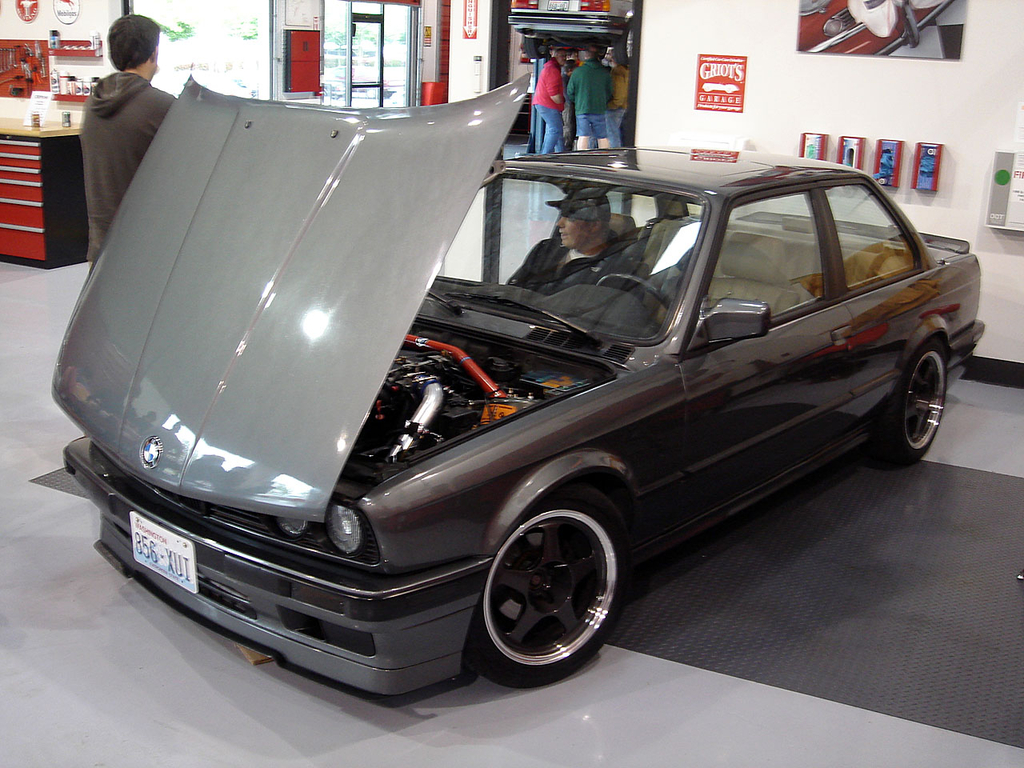 Engine in vers 2.0 @ E30 Picnic Tech Day '08
Dyno Graph from vers 2.0 (@ 10 psi)
E30 Picnic '08
and thanks Isaac, for being able to jump up to February on 1 day notice!