For this month we have csermonet47 and his very clean Killer Calyspo. Enjoy!!!
Factory options:
- 226 Sports Suspension Settings
- 240 Leather Steering Wheel
- 281 LM-Rad 6 1/2 X 14
- 324 Front-Und Heckspoiler
- 410 Window Lifts, Electronic at Front
- 428 Warning Triangle
- 481 Sport Seats F Driver/ Front Passenger
- 530 Air Conditioning
- 540 Cruise Control
- 556 Exterior Temperature Display
- 675 BMW Sound System
Color:
Calypsorot Metallic (252)
Interior color:
Natur Leder (0295)
Engine modifications:
- M20B25
- Jim Conforti Chip
- Rebuilt Top end at Turner Motorsports
Exhaust:
Stock
Transmission:
Getrag 260
Differential:
3.73 LSD
Suspension:
- Ground-Control Complete E30 Coilover Kit with Konis and Shortened Strut Housings
- 400f/550r
- Ground-Control Touring Camber Plates
- Ground-Control High Rise RSMs
(Bushing overhaul this summer hopefully)
Wheels:
- MSW Amil 15x7 et25
- 10mm spacers in the rear
- 5mm spacers in the front
- Fresh Powdercoat
- NOS Center Caps
- Triangle Talon Sport 205/50/15
- UUC Rotors
- Vorshlag Wheel Stud Kit
Exterior modifications:
- IS Lip
- Euro Plate Filler
- Euro Plate
- M-technic Euro Plate Frame
- Euro Trim
- US Ellipsoids
- Plastidip'd Rear Spoiler
- Lots 'o' Detailing
- Otherwise All Originale
Interior modifications:
- Alpine Headunit
- Alpine Amp
- Monster Cable All Around
- MB Quart Speakers All Around
- Cecil Floor Mats
- Leather eBay Shift Boot
- Rear Battery Cover
- Rare Trunk Boxes
- Warning Triangle
- UUC Clutch Stop
- Lots 'o' Detailing
- Otherwise All Originale
Story behind the car:
I had a few cars before this one, a 1964 International Scout (sold after a month because I realized I didn't know what the hell I was doing), a 1998 Jeep Cherokee, and a 2005 Toyota Tacoma. After realizing the bro-scene was not for me, I decided I wanted something a bit different from what I saw around where I lived. I looked into the E30 and really liked the shape and how cheap they could be found. Before I knew it, this fell into my lap. The car was purchased off eBay in February of 2009 from Texas sight unseen. With a promising description and mediocre pictures, I could only hope for the best.
The previous owner was the second owner and had purchased the car with 75k on the clock from the original owner in Las Vegas. He drove the car around for a while until the timing belt went. The top end needed to be rebuilt, so he took it to Turner Motorsports to have all the work done. He was a freak about keeping everything documented. He scanned every single receipt and saved them for reference. Even down to a six dollar headlight. He recorded where he got gas, how much he paid, how much he got, and his average miles per gallon between fill-ups. My Dad had a friend out on a business trip in Texas, and he offered to drive the car back to Georgia. Everything seemed to check out and he made it back without a hiccup.
I got the car and went back and forth on whether to keep it all original or start modifying. I chose the latter as it is just an E30 and there are plenty more out there. There is no need to preserve the species with a stock specimen; that is what museums are for. I decided I would lower it a bit, and it all went downhill from there. Wheels, tires, and some other little bits here and there and here it is today. I have just poured my money into this car ever since and I honestly couldn't be happier with how it has turned out. There are a few more things I would like to do to the car, but I don't know if I will ever be done with its evolution.
I was shocked when I got picked for car of the month seeing as I rarely post. I tend to keep my mouth shut as I feel there are much more knowledgeable people on here than myself. As my Dad once told me, "There is no greater expression of ignorance than the expression of an uninformed opinion." With so many great cars on here, I'm not quite sure how I managed this, but I am honored that I did. Thanks again!
A bit after I first got the car: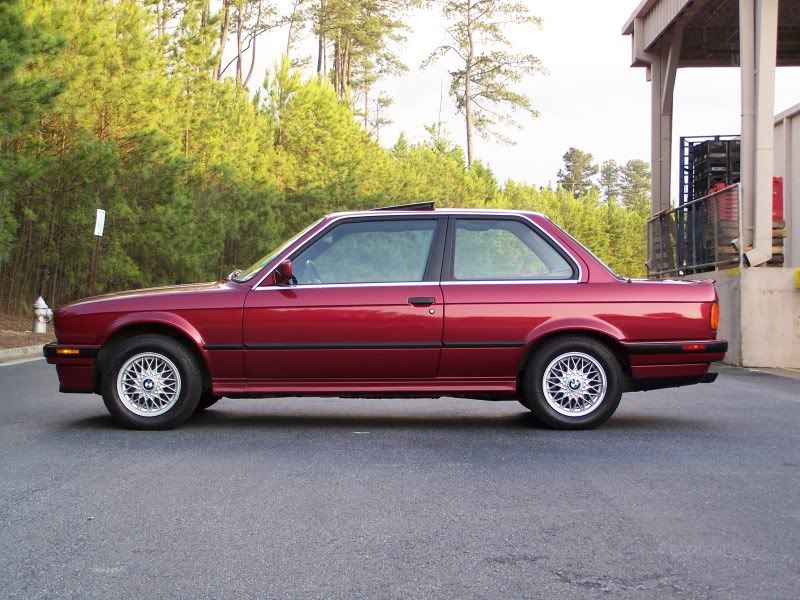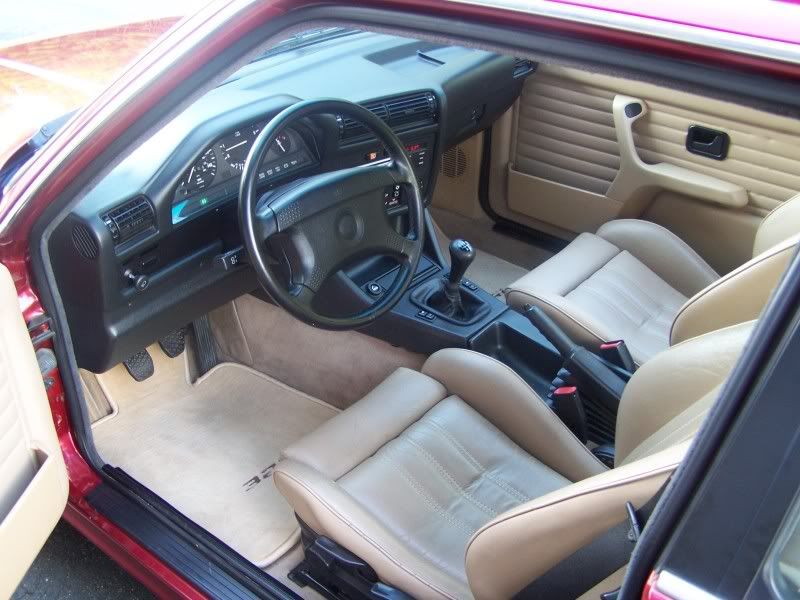 Note the awesome "smoked" high beams:
Suspension install:
Credit to Halston on the roller.
Credit to my friend Jonathon McWhorter for a majority of the pictures. His flickr can be found here:
http://www.flickr.com/photos/jonathanmcwhorter/
Thanks again!