Factory options:
None. Started life as a bone stock 318i
Color:
BMW-diamantschwarz-metallic
Interior color:
M-technic Blau/Anthracite
Engine modifications:
M42
COP kit
MarkD chip
Exhaust:
Supersprint
Transmission:
5-speed MT
Differential:
4:10 Torsen
Suspension:
Koni SA shocks and struts
H&R Sports (50406 front springs and euro vert rear springs)
UUC swaybars
Racing Dynamics front strut brace
AKG subframe bushings
Wheels:
Alpina 16" x 7" ET 28
Exterior modifications:
Euro M-technic II bodykit
Z3 Antenna
Headlight wipers
Hella smoked smileys with HID retrofit
MHW smoked tails with
Mo Brighta high performance retrofit
Hella smoked blinkers
Euro plate filler
Interior modifications:
M-technic blau/anthracite cloth interior
Anthracite headliner
Euro (3rd brake light delete) anthracite rear deck and sunshade
Momo Hella steering wheel
Lighted ZHP shift knob
E36 window switches
Euro clock
Maplight mirror
LED interior, glovebox, trunk, and license plate lights
Euwerks Engineering E30 Tuner Gauge Pod
with MZ3 oil temp and voltmeter gauges, and USB port retrofit
ICE:
BMW Traffic Pro HU
Blaupunkt front components, 4-channel amp, and powered subwoofer, stock premium rear speakers
Parrot bluetooth
Additional mods:
Z3 steering rack
Z3 1.9 shifter
MZ3 diff. cover
Uninstalled mods:
E30 M3 cluster
French Fogs
George Graves narrowband gauge
Luke 8" subwoofer box
13 button OBC
Story behind the car:
I originally bought this car to be a beater/daily driver. Then I discovered this forum and it's no longer a beater, but it's still a daily driver.
I owe just about everything to this forum. I've bought most of my parts from r3v sellers, and I've supported many of the mechanics and retailers who specifically cater to the e30 community, such as E30 Motor Werks, Red Rockets Labs (George Graves), Gutenparts, Manzaa Automotive Lighting Innovation, Blunt Tech, and German Audio Specialties. Lastly, I have to thank all the friends who helped me work on my car, including Joey (lifestyle101), Alex (Iwantseed), Bob (Blackout), Jack (Cactusjacks1).
Original window sticker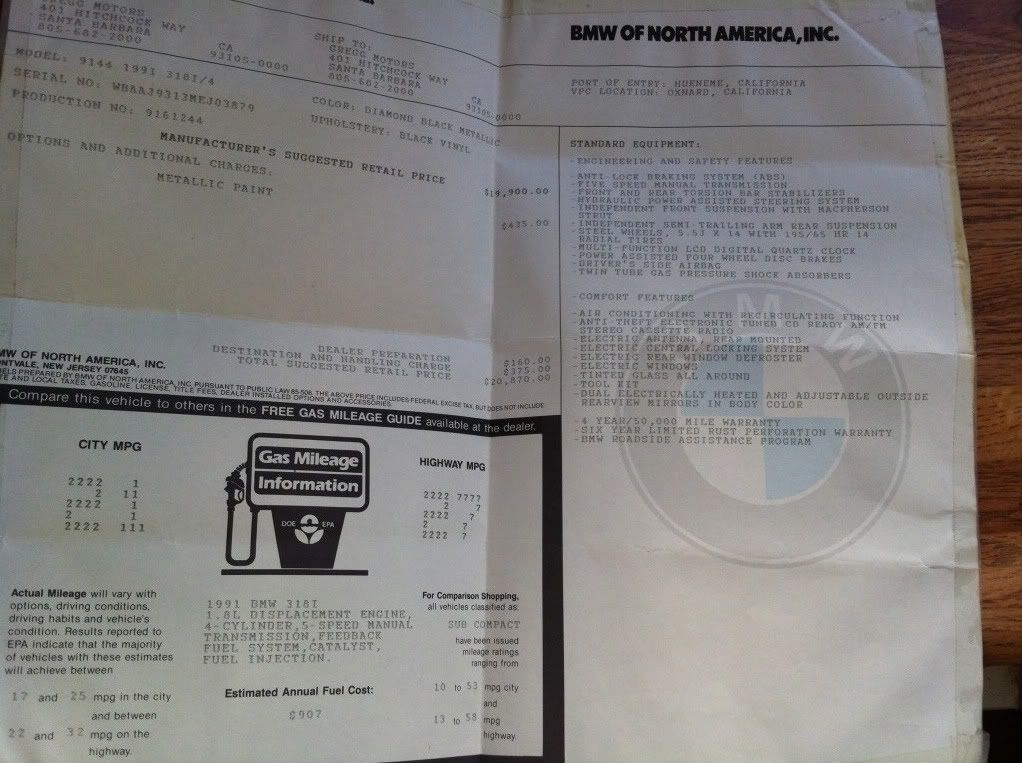 Neglected, but it only had 80k miles went I found her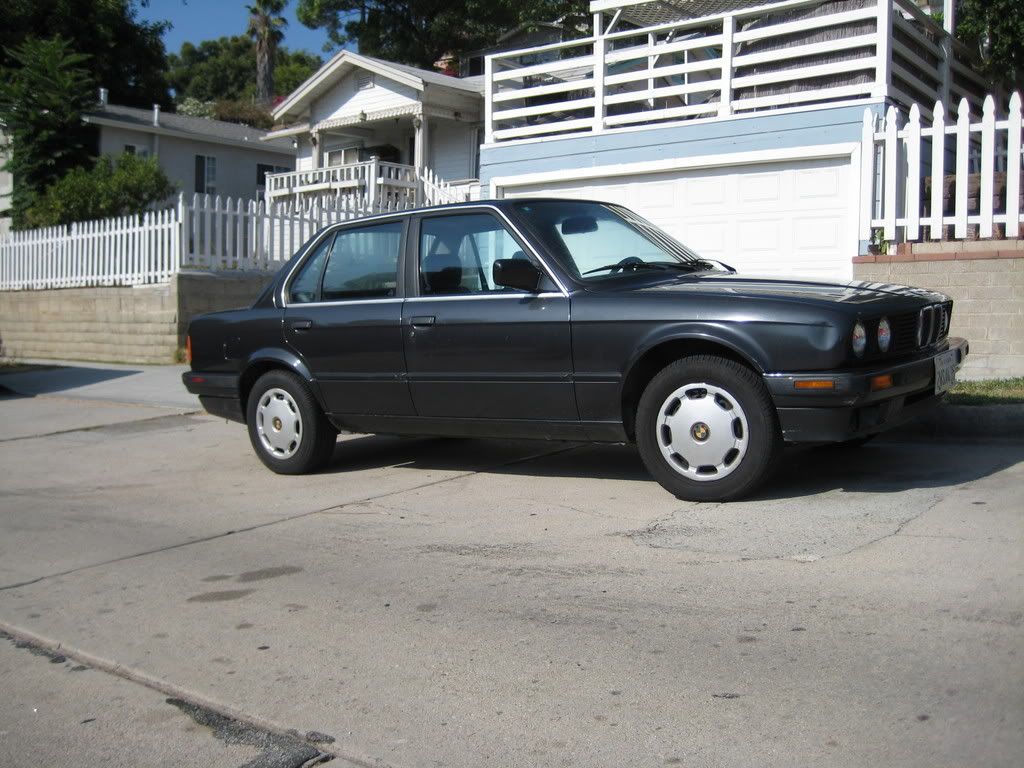 Build 1.0
Parts that went into the M-techic II transformation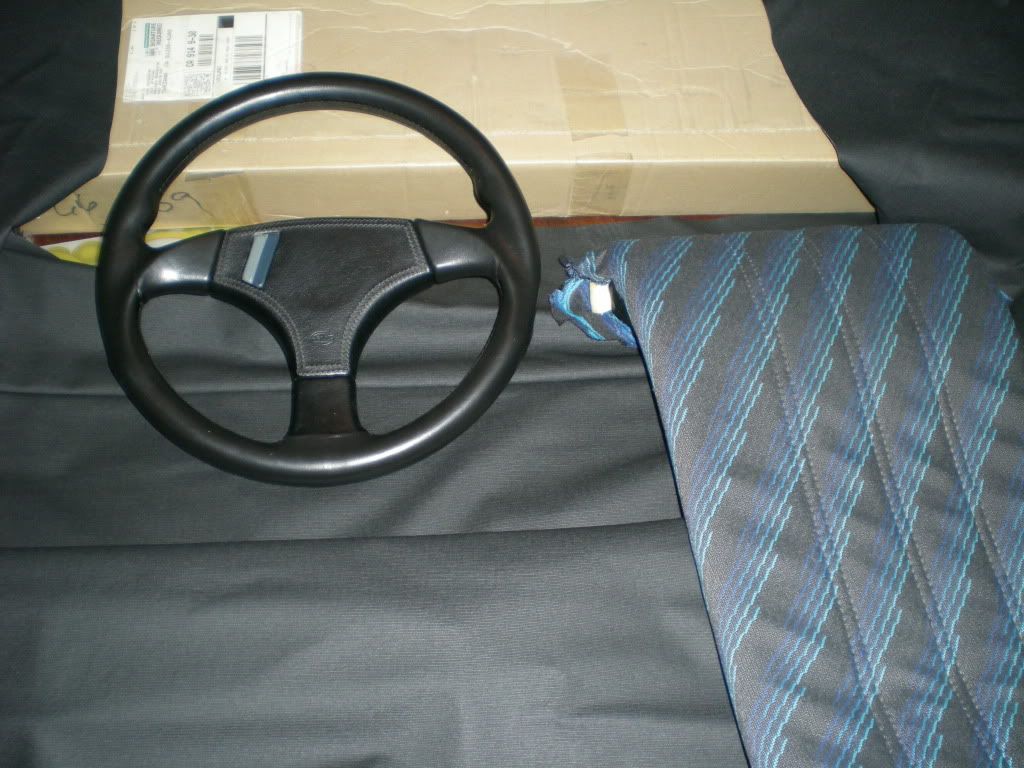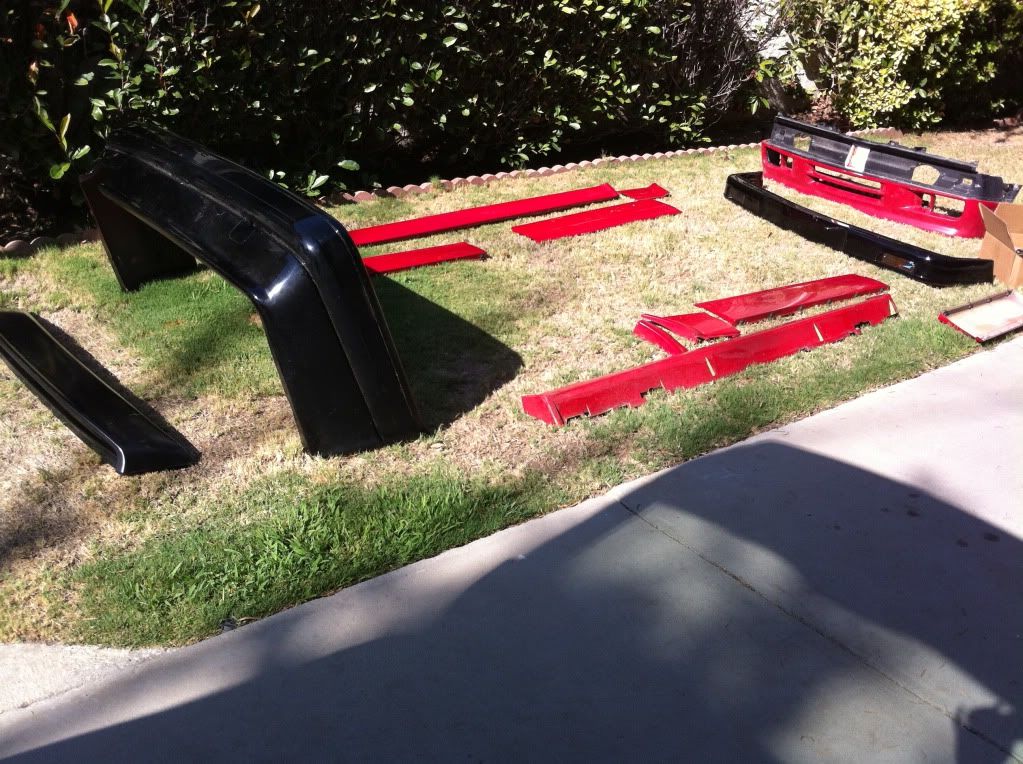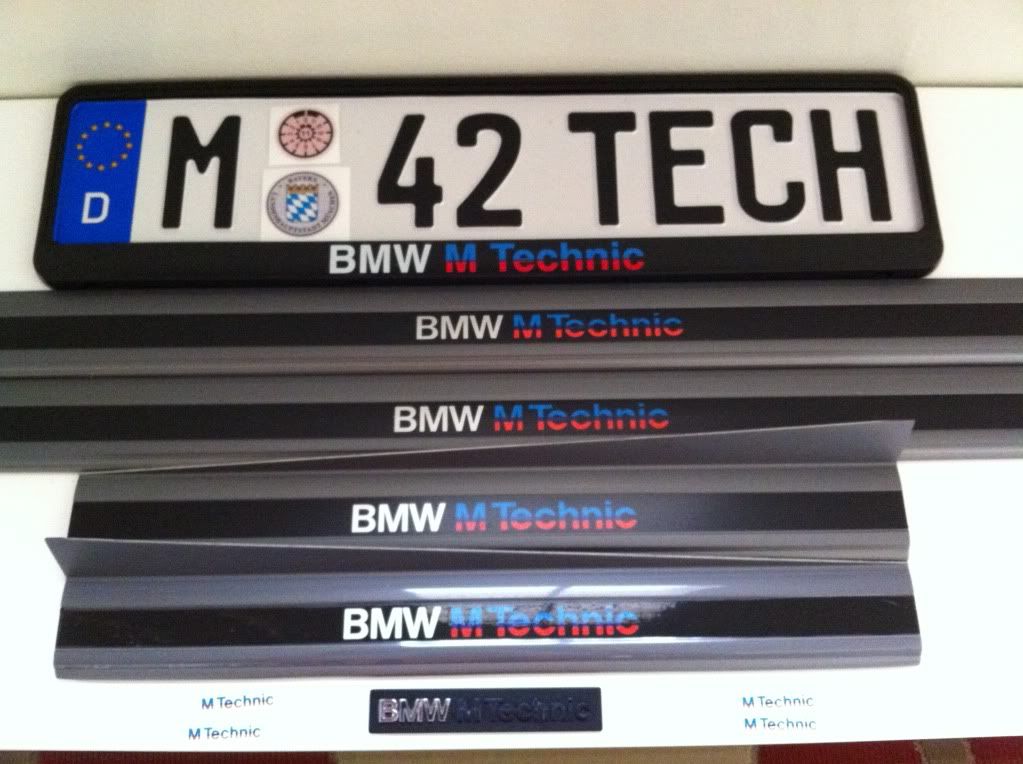 Do work
How it looks today:
(Photos by Stephen Sayer)