I bought this ol 84 325e for $300 a few years ago. And all it really needed was a good cold start valve which I got for $10. But after driving it a few miles, I realized it needed a lot more work than that.
Thanks to a friend Mark at his shop in Billings started with a new fuel tank and all new fuel lines with one new fuel pump in the tank. Then a put it on a fuel injection cleaner and ran it for an hour. It had some Ford van air intake system on it, so had a correct BMW intake installed. Threw a 3.73 lsd on. Control arms. Motor and trans mounts. Stainless steel brake lines. New pads and master cylinder. Found some 17x7 Racing Harts at a garage sale for $300. And just had the car repainted in the original Burgundrot metallic with oem mtech 1 side skirts from guten parts. Up next is euro bumpers and more mtech 1 goodness. Then a drop of some sort. Then an M50 or something hot under the hood. :-D
Heres a few crappy phone pics. The interior is rough, so no pics of it yet. One day I'll have new seats and carpet in there.
Shorty after I bought the car.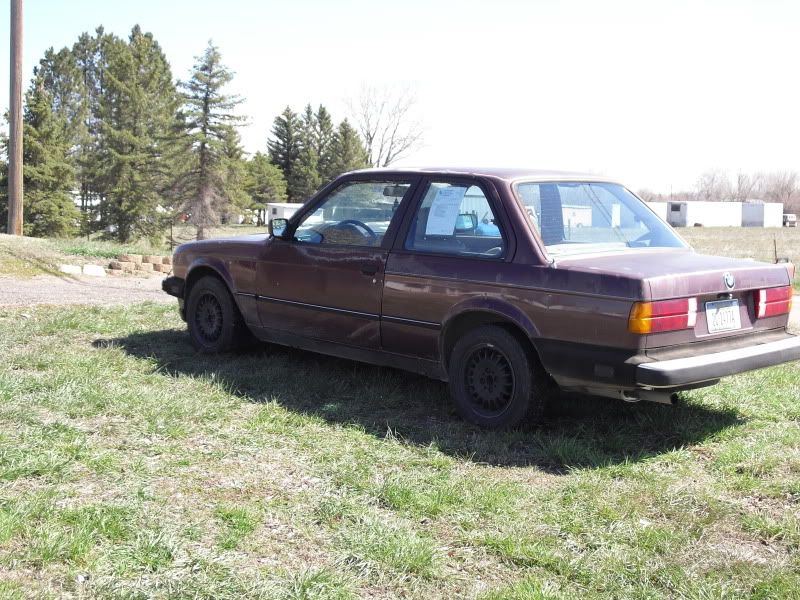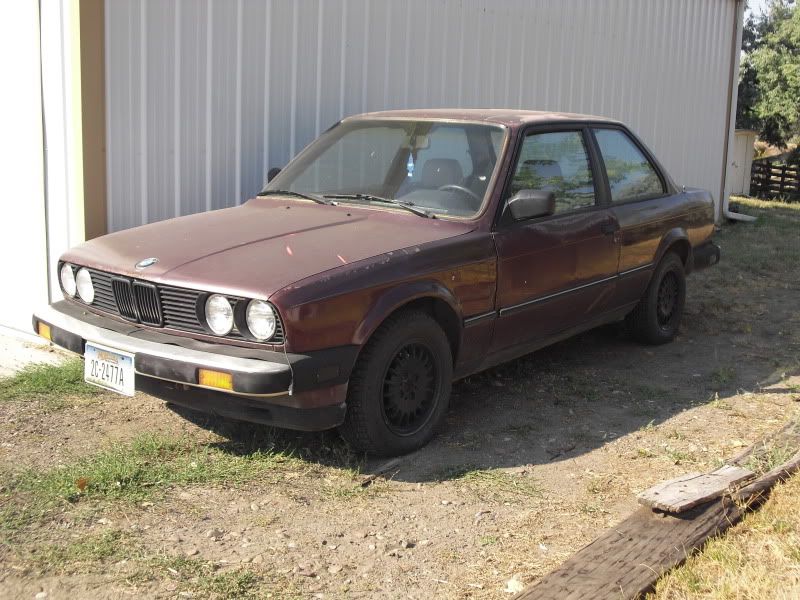 With a fresh respray, racing hart 17x7 wheels, and mtech 1 side skirts.