I have just traded my 1990 325i away for a 1990 318i with a blown head along with a wrecked 1998 m3 with 120k on a great running stock motor. I will be starting the swap at the start of next week. But first I thought I'd post some pictures of the sedan and a list of the parts to put in the mail soon (tonight or tomorrow).
I kept my wheels and adapter set up.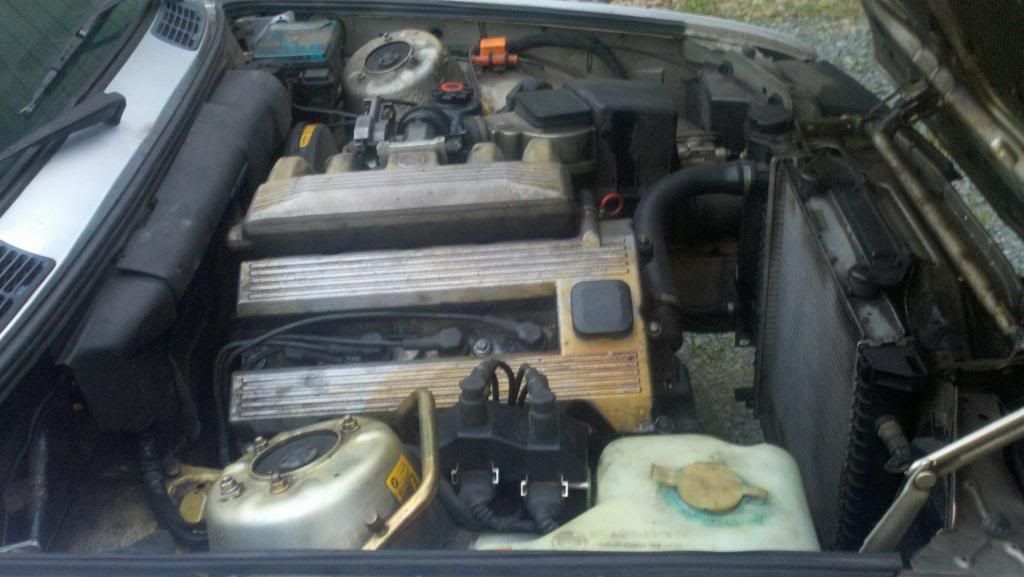 The only body damage:
I will be ordering:
-e34 pan,dipstick and pick up
-e28 motor mounts
-e30 tranny mounts
and thats it for now. Stay tuned.