Just recently picked up a '90 325i with grey interior and automatic trans. Rollin' on bottle-caps and stock suspension. Well, the whole car is stock actually. Just did all the fluids and changed all the coolant hoses. Inspected the suspension and everything checks out. Still can't believe i found this gem for $750 on craigslist...and only 2miles down the road from me!
My plan is to restore/upgrade the suspension and motor, with a goal of making this a kick-ass daily-driver. I will be keeping the M20B25 and strengthening it to withstand boost in the future...maybe a 24v swap, depends on my goals for this in the future.
Suspension will be moderately aggressive and the ZF trans will be swapped out for a getrag 260 later down the line.
But for now im just maintaining my bimmer and enjoying the ride. 8)
picsssssss....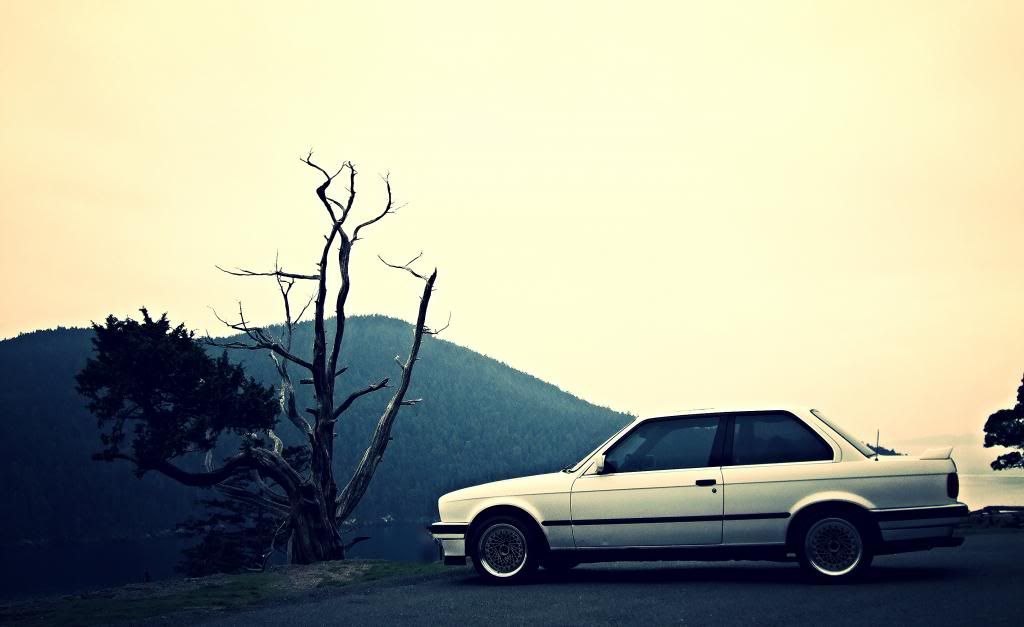 When i first got it..