I'm a long time BMW guy (e36, e46, e34,blah, blah) but have always lived uncured of the e30 bug…. until recently. I had to have a manual, had to be black, white or silver and had to have black leather sport seats -- so after 4 years of casually searching (not a huge market here in middle TN, lol), I found this car out in the sticks. A very nice hispanic man (who spoke little English and clearly had no idea what he had) sold me a 1987 325is 5pd in Alpine on Black leather for next to nothing... woohoo.
I've spent the past couple years bringing it back to life, putting my stamp on it along the way. Or to be more accurate, it sat in my garage for a year and half and i finally started working on it a year or so ago.
I've done quite a bit but still have a ton to do. So many parts, tips and advice has come from this community --mad props to all of you (more than i could remember to thank --so thanks to all of you).
At any rate, here's the beginning to now:
The day i bought the car...
It ran and drove, but not too well. Even though i knew it would need a lot of love -it was all there and had a lot of potential. So, first i cleaned off the previous 20 years of neglect...
Make it run well, and then make it pretty. I pulled the head and sent it off for a three angle valve job, sourced 19lb injectors (thanks maksim), a hotter cam (thanks bimmerheads), vac adjustable cam gear, long throw headers and decided to have Kevin from Das German start working on a scratch built twin 2" exhaust (any e30 nut in the middle TN area that doesn't know Donnie/Kevin at Das German, should).
While i was waiting on the head work, pulled out the seats and spent a couple weeks restoring them. Sourced new side bolster leather (thanks FrankM E30) and did the full leatherique treatment (stripped, reconditioned, dyed, oiled, repeat, etc.)...
Head came back and started putting it all back together. at that point, it made sense to do all needed maintenance: timing belt, water pump, thermostat, valve adjustment, all belts, hoses, yada yada. A painted valve cover, headers in and starting to look a bit better under the hood...
Then back to the interior a bit more, I decided to yank the dash after sourcing a much better one (thanks Robert1700)...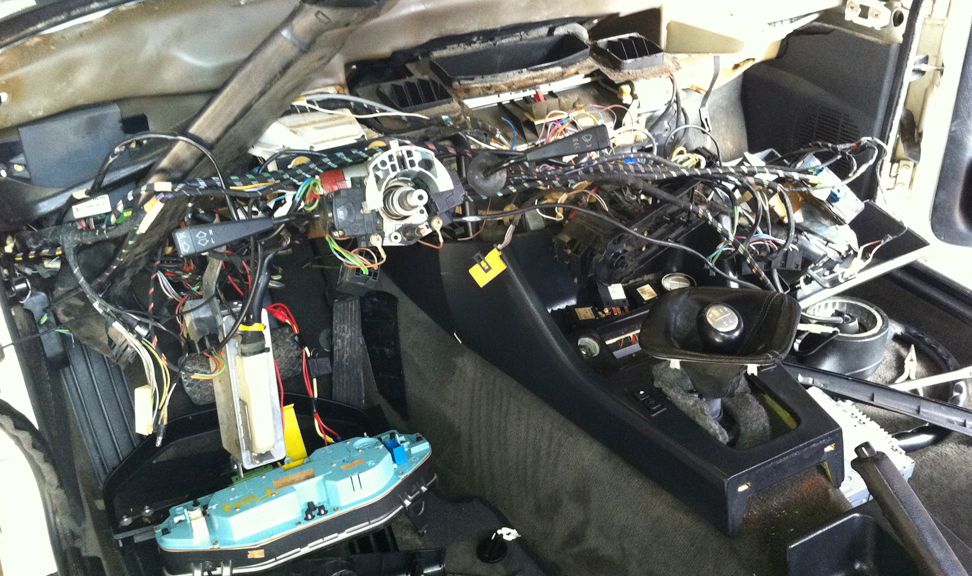 Now it was on to making it handle better. I wanted to go true 5 lug, but faced with geometry issues, i sourced 18 & 20mm adapters from 8380 Labs and replaced the 14's with some 16" style 5's and Dunlop rubber. Talk about 4x4, lol....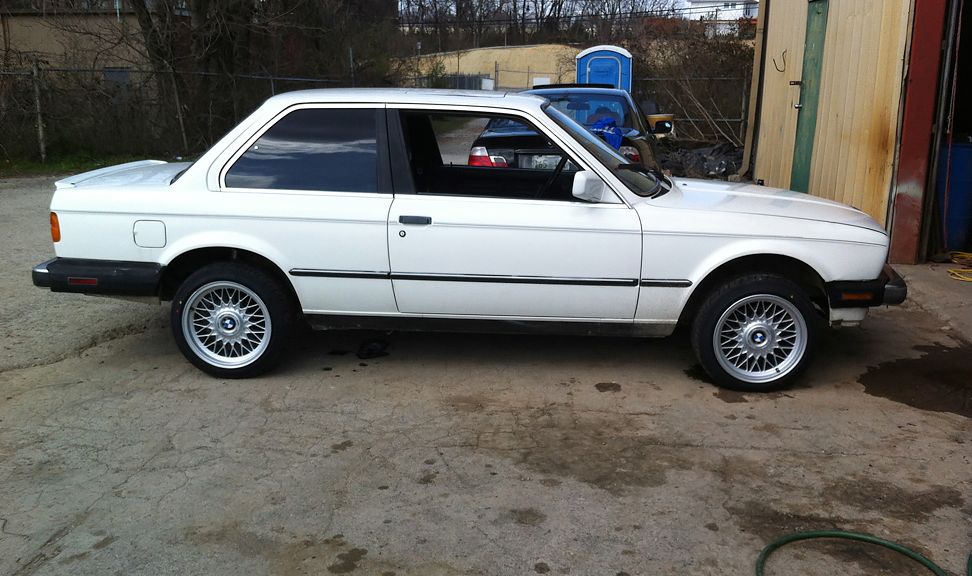 So i sourced a set of Megan coilovers (thanks fatphos) to settle things down a bit. Love these coilovers, the ride is better than my e46 on Konis (granted 19's on the e46 don't help)...
So now it's time to work on the exterior a bit. I realize some of you guys think it's sacrilege to put plastic bumpers on an '87, but the early valence was busted up, i like the look and it's my car lol....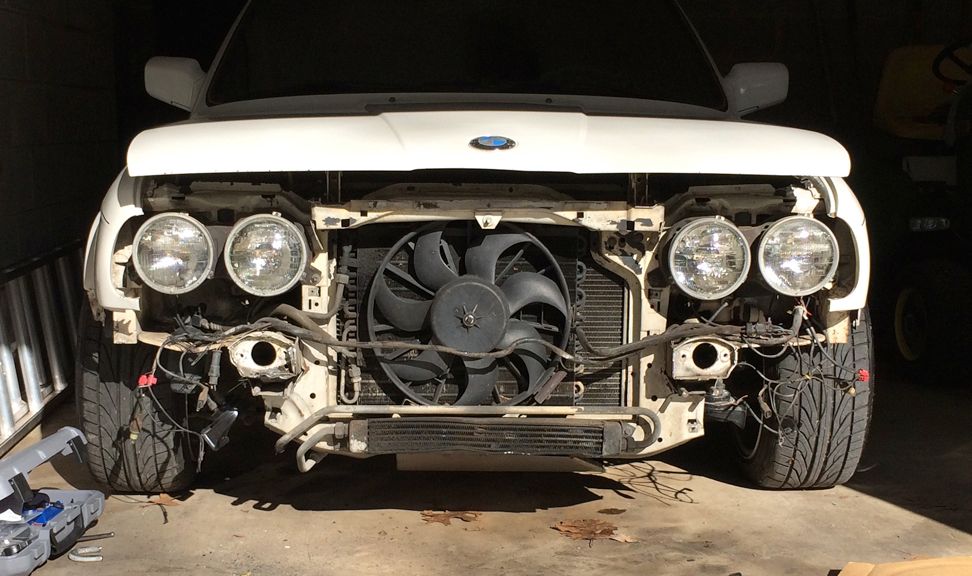 A quick test fit...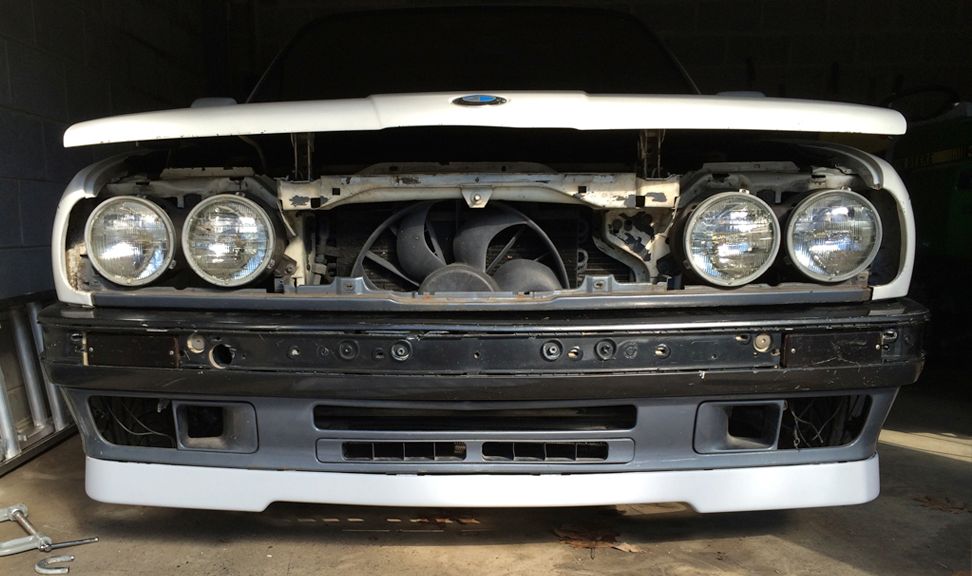 After sourcing and installing a sump armor skid plate (thanks Red46) it was time for the shade tree paint job (plan on respraying the whole car as soon as i get the rear bumper sorted)...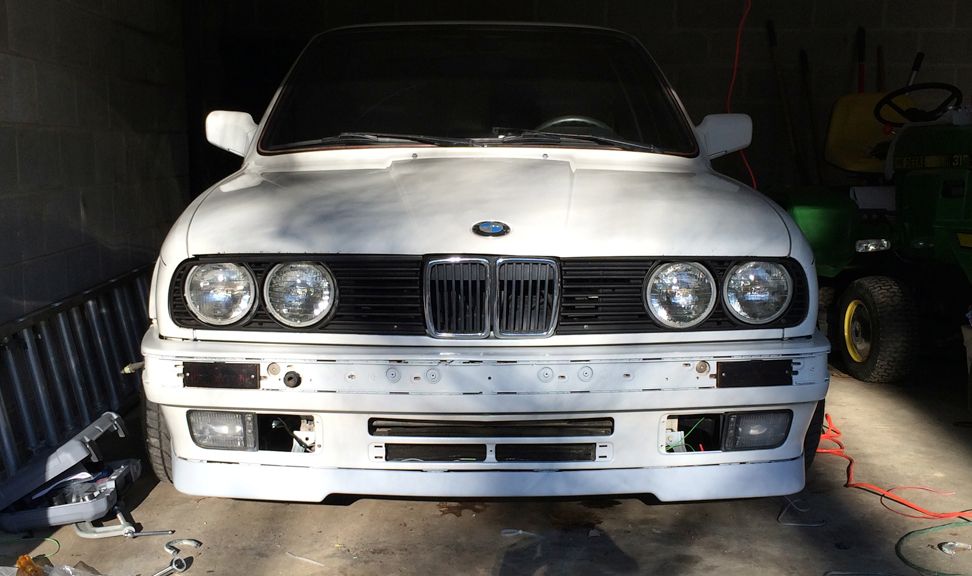 I then added euro grills and oem smilies (thanks nebulous123) and here's where it's at as of a couple months ago....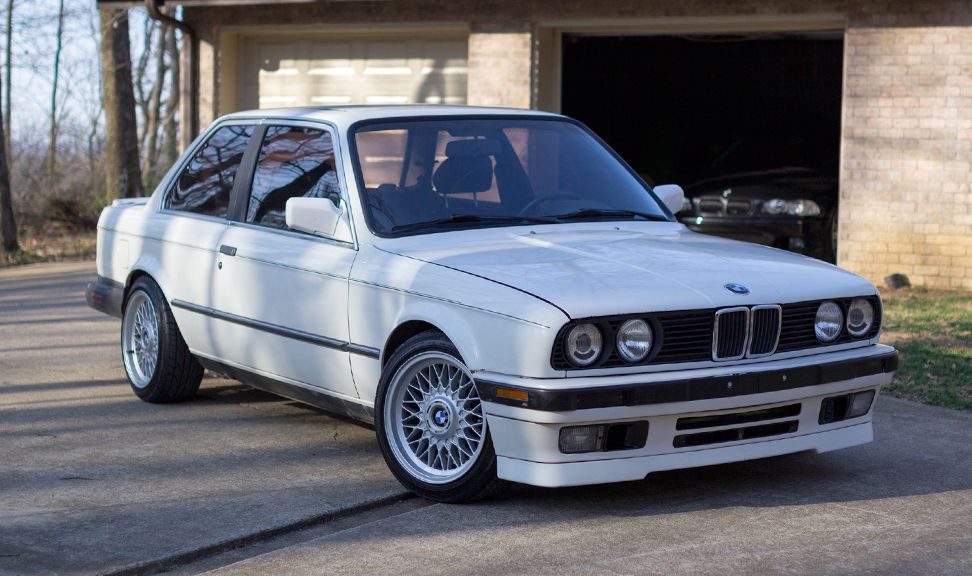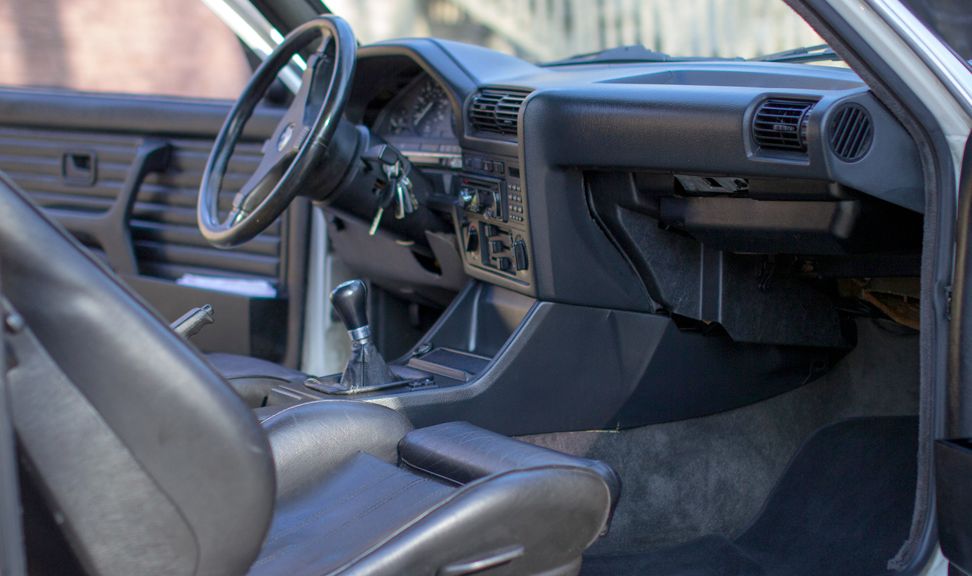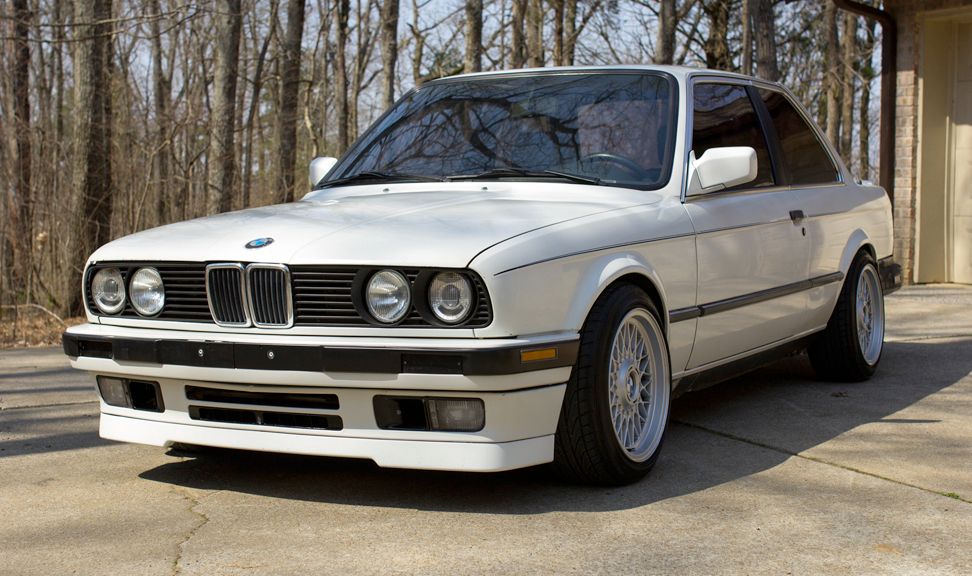 I've since replaced the center console, vanity mirrors and glove box (thanks meanEG) and finished up the dash install (some trim missing in the pix above). I'm now looking to source software and figure out what to do about the rear bumper. I'll likely just go with the late model plastic bumper/valance, just not really looking forward to the needed fab work (not my thing). I'll continue to update this thread as I continue to have fun with this old gal.
Love this car, my e46 now sits in the garage most days -- I TOTALLY get what folks say about the e30. In many ways it's archaic, but I love the raw nature of the driving experience.