Hey all,
I've been meaning to start a ride thread since I got my first E30, but I never seem to get around to it. I picked up a new car in January and figured I should take advantage of a fresh start to get a thread started.
This car has a fun origin story. From the vehicle history, it spent most of it's life in the DC area, at least up through 2000, accumulating just under 135,705 miles. At some point after that, at 154,234 miles (unless the odometer gears broke earlier), it got parked in a field and left for a little while. The guy I bought it from found it in August 2018, and brought it to New Jersey. Here are the pictures he passed on to me from when he found the car.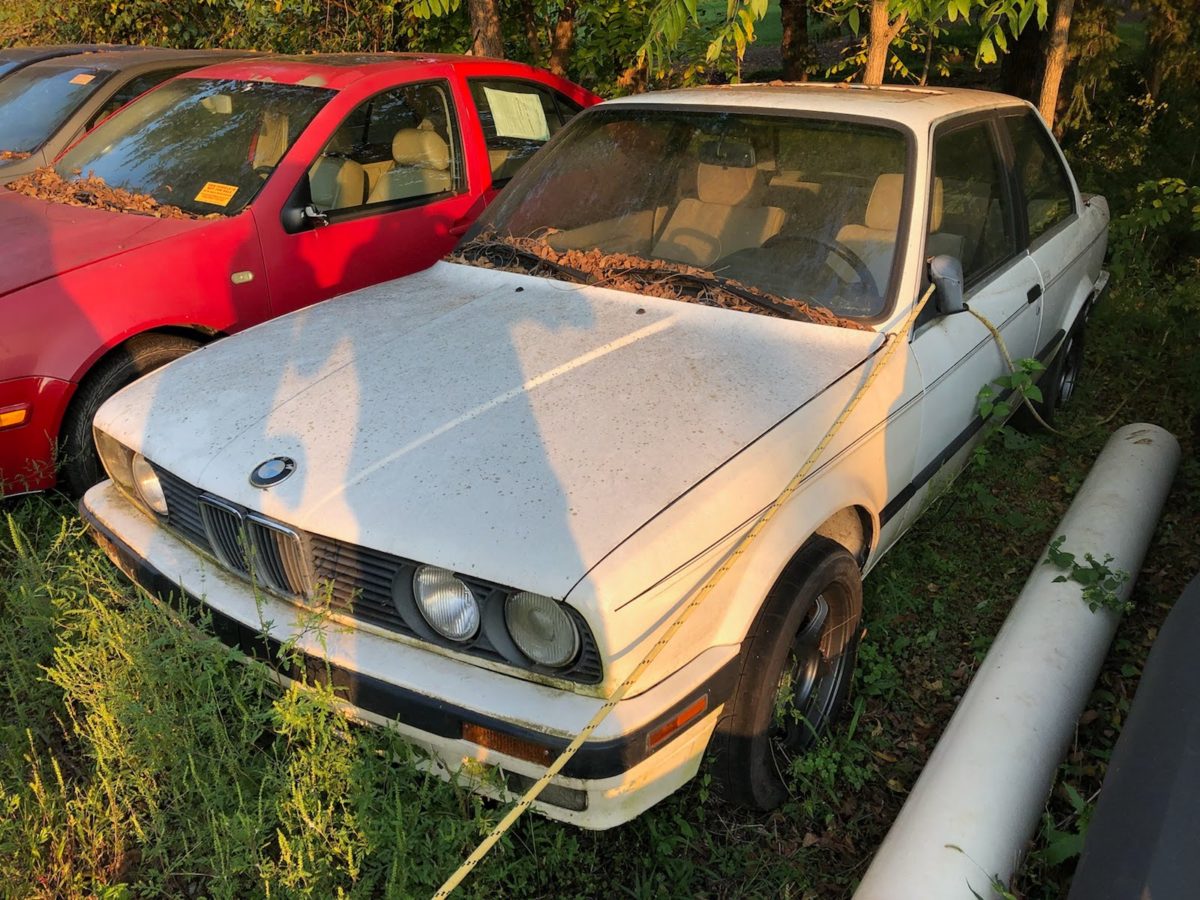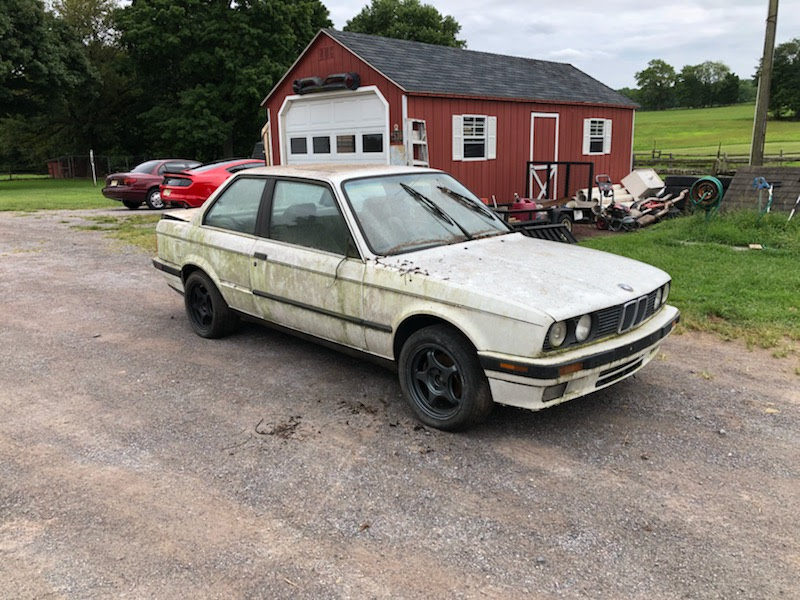 The PO cleaned up the car, got it running, and did some maintenance. New battery, alternator, timing belt, water pump, clutch, oil change, reman SI and cluster boards (although not new odometer gears?), etc. He installed a Raceland coilover kit (too low + bouncy for my taste), and installed a homemade oil pan shield. He also cleaned the interior really nicely, and buffed (and overbuffed) the exterior. Overall, he treated the car well, made it look okay, and got it running decently. And then probably made out like a bandit when he sold it to me.
I'd been looking for a local, white 325i for about a year. I wanted something fairly original, with a clean title, and most importantly, as little rust as possible. I dealt with massive rust issues on my 325ix, already have an R-title 325i with enough rust of it's own, and figured if I was going to buy another E30, I didn't want to do much (or any) rust repair. Finding a clean E30 that isn't overpriced anymore is getting rare, but this one popped up an hour away and checked all the right boxes.I drove out to see it the night the CL ad went up, and convinced my wife to go out with me the next night to pick it up. Here it is on the way home that night, when we stopped at Peddler's village to see the Christmas lights and earn some points back with the wife.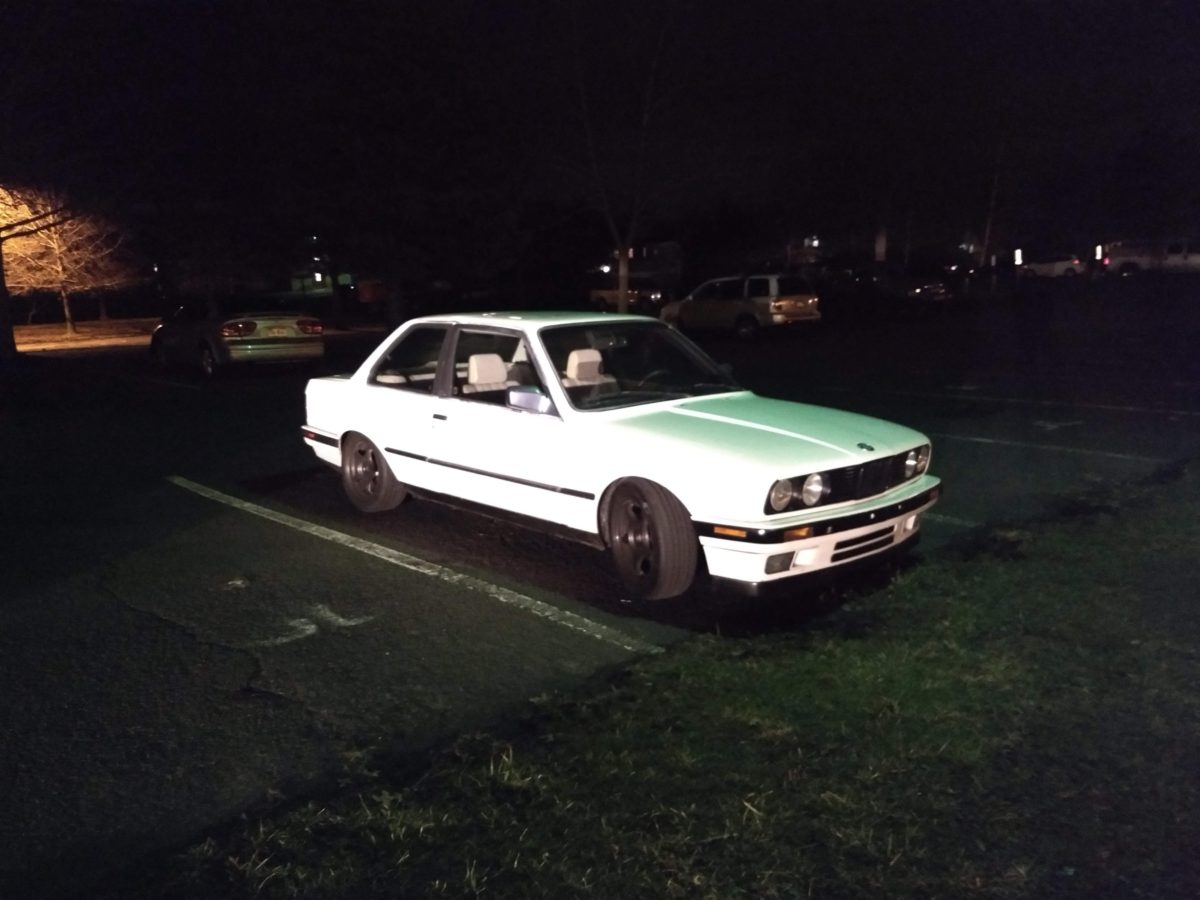 Finally back a home in the sunlight the next morning: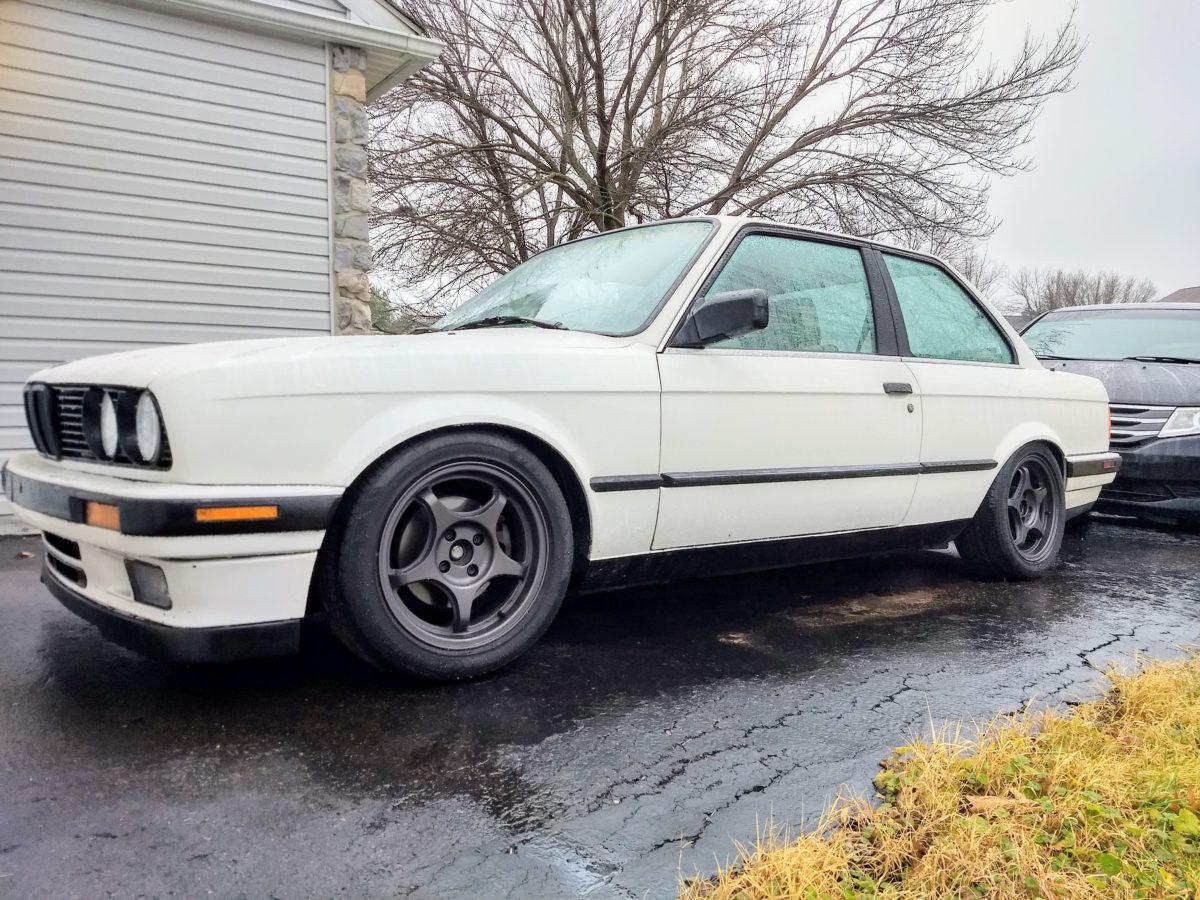 Enough for a first post, I'll catch up to it's current status over the next few days.