Stopped by my friend's shop today, what I saw was the ultimate definition of the sleeper E30 (sans the Brembo brakes). But who on Earth would look twice at this car?
POS 4 door E30... well, as it turns out, it's not so regular. Let the pics do the work
the Brembos may be a give-away but still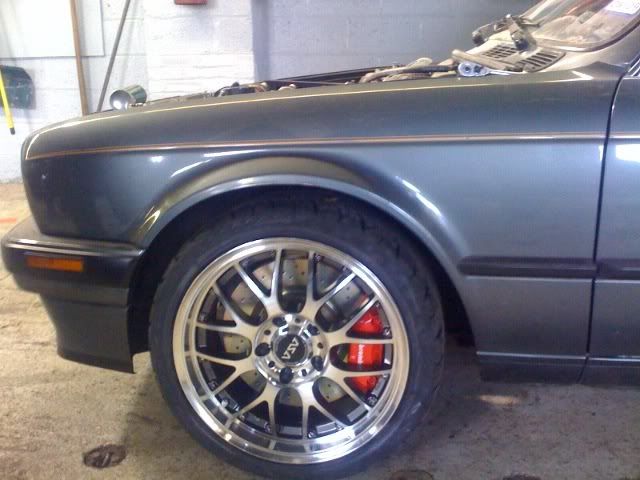 and the beast under the hood (it's got cams, etc..)
I don't like the ASAs but the guy may change them to BBS RS
Next car has been in the works for the longest time and it went from this
to this
with this heart under the hood
The car has $6k custom suede/leather 2-tone interior. My pics suck but still, wow !
I am glad that some people don't give a damn about the recession, you only live once, may as well enjoy it