I've started to work on the e30 again, after doing pretty much nothing on her in 10-months and on jackstands for over 16-months. During this time I missed driving the e30 so much, I bought another - 1992 318iC that I have since sold.
Noelle is my 1990 325iC, with a build date of 7/89. She is two years to the month younger then I.
The story of purchasing her in Nashville, driving up there in a rental and driving her back:
http://www.cadillacforums.com/forums...nashville.html
Here was my introduction on this site:
http://r3vlimited.com/board/showthread.php?t=122062
Along with a trip:
http://r3vlimited.com/board/showthread.php?t=128347
With 140k and signs of being driven hard, pretty much all the suspension bits were shot. So many things on this car were flat out trashed (rear upper shock mounts, all the shocks etc...) or no longer functioning (both trans mounts split in half due to leaks)
It started as just a weekend project to replace the 4 shocks with Monroe Sensatracs, but with each part I removed, more and more things were found to be broken. I then decided to mechanically go thru the car and bring her up to date.
The plan is to fix her up to be a reliable and fun daily driver/highway cruiser. I plan on driving the heck outta this car once it's back on the road.
April '09: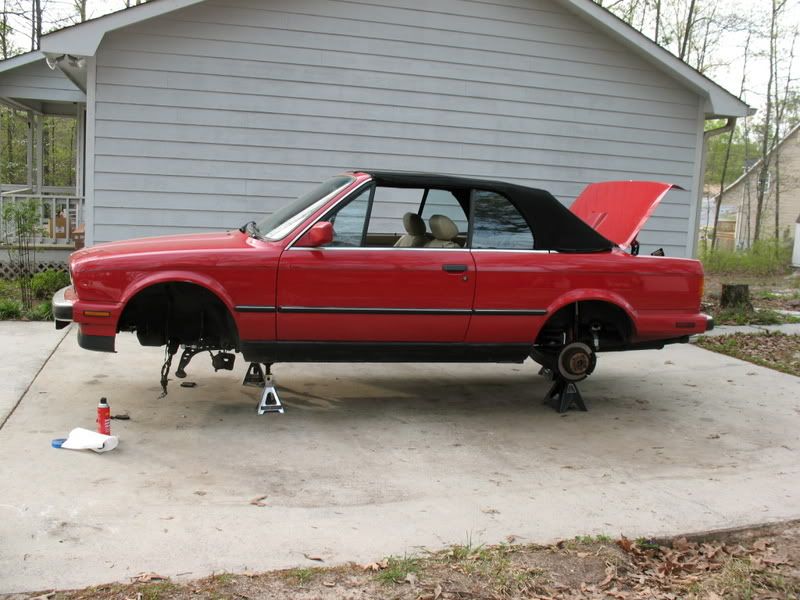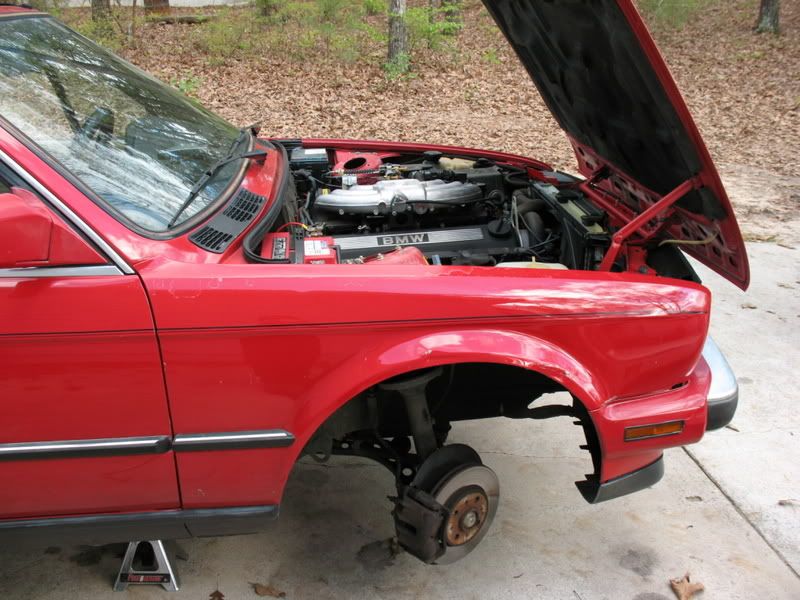 May '09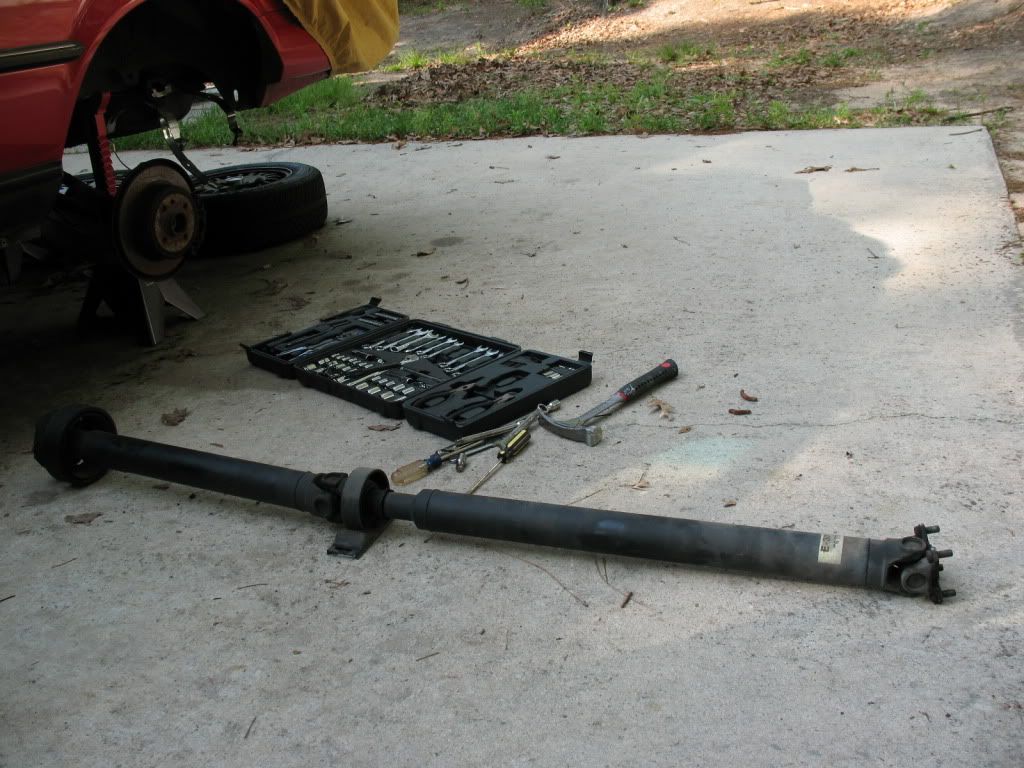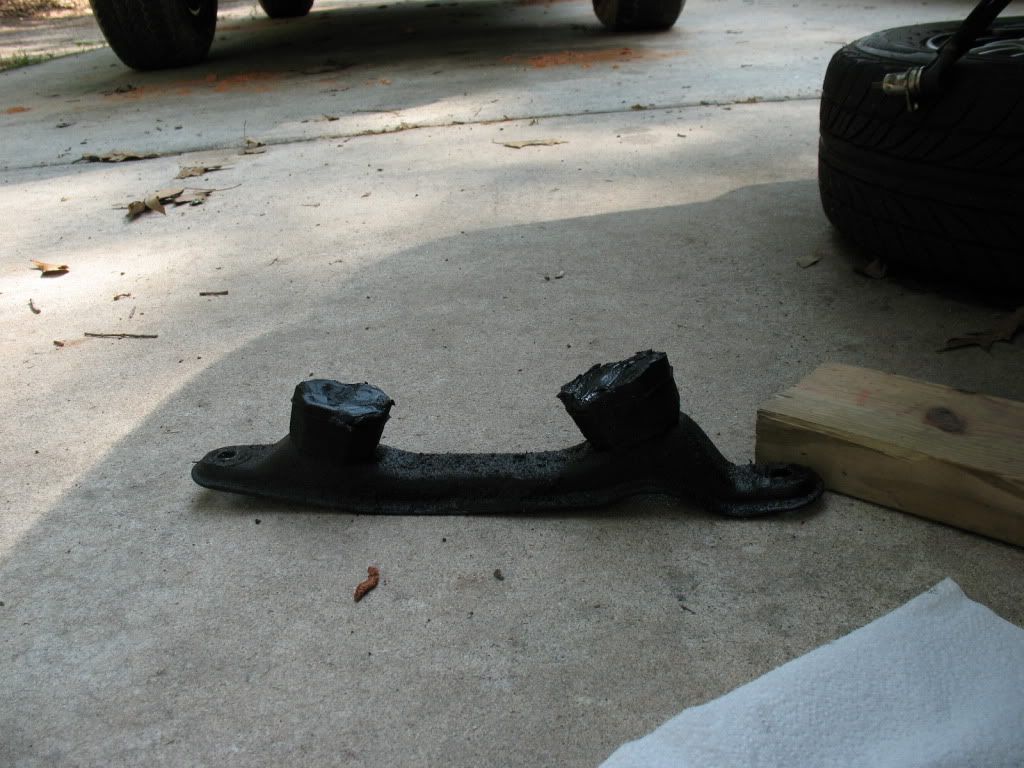 Both the selector shaft seal and output shaft seal leaking, caused both transmission mounts to split in two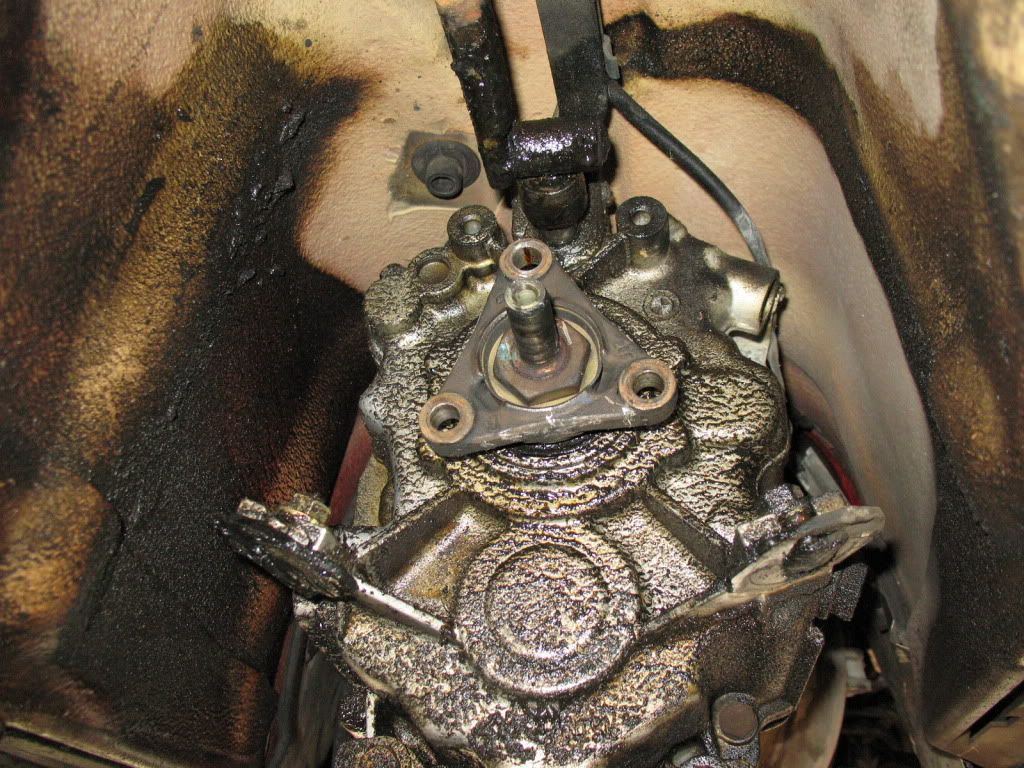 Out of my mind, I ordered a Z3 1.9 shifter and all needed parts to rebuild the shift linkage - from the dealer. That was before I knew I could get the stuff for 1/3 the price online. I know better now.
Z3 1.9 vs stock shifter