So....from the beginning I guess. I bought my first E30 this past September. I had seen several of these before, but never expected to find one in this town if my life depended on it. Went to check it out after the lady that owned it came in search of me. All it needed was a new fuel return line. I pulled my magic and didn't say anything though because she said it needed a new head gasket, and a fuel pump and was leaking every fluid you could ever imagine.....blah blah f*ckin blah......she wanted 500 minimum for this thing. I got her talked down to 300 :pimp:
so...enough of this...ON TO ZE PICTARS!!!!!:hitler:
This is how I brought it home that day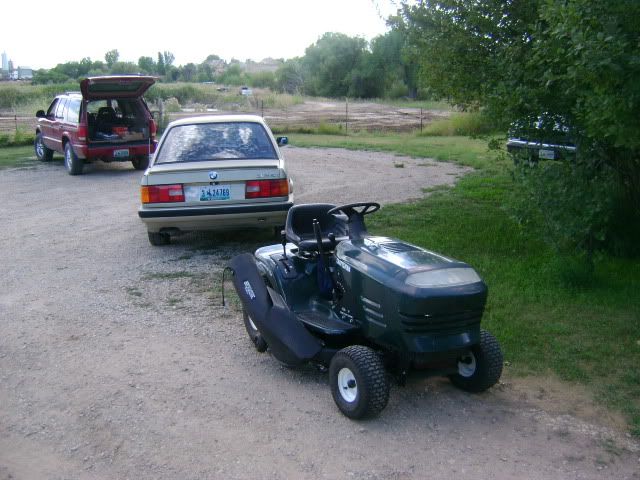 and yes....I did use my trusty craftsman lawnmower to pull it into the driveway

Got it running the next day. Like I said, one fuel line and it was drivable ;) but unfortunately still had some issues internally that I wanted to get to. Thanks to my great run of luck this past year, it spun a rod bearing the day after I put insurance and plates on it.....

grrr FML!!
So now the build begins!!!
The engine was majorly abused by previous owners. At one point someone had obviously gone nuts off road and majorly f*cked the car in several places. The undercarriage was damaged and beaten in several places and several bolts and fasteners were missing. The car looked more to be a frikin garden than anything else on the underside. I didn't document this due to my mood at that point. You can believe that my vocabulary wasn't PG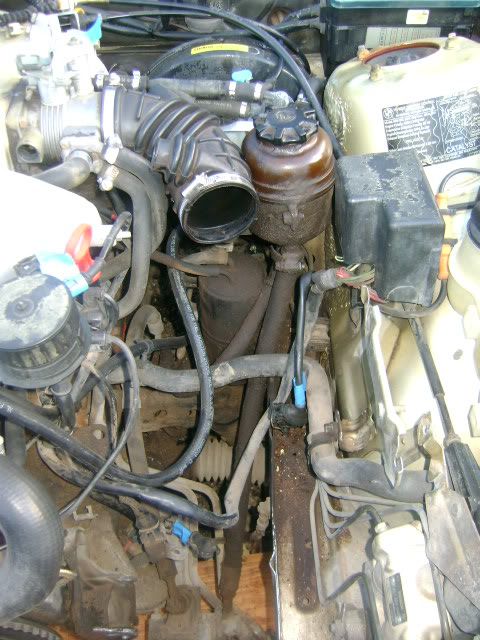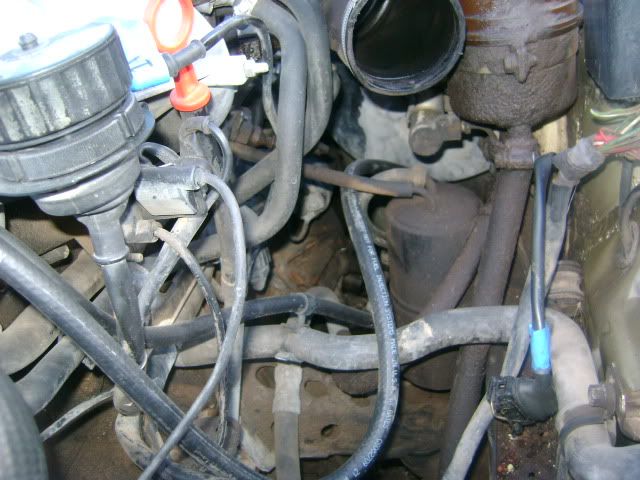 So my first plan was to pull the M20B25 and spruce it up. Replace all the bearings, gaskets, etc. I wanted to do a 5 speed swap as well because I absolutely hate automatics. Further studying and research also got me to change my course to swapping in a m/s/50/52 as well. And soon after that it was decided that the project would become much more deep than I thought. I thought that I just wanted to get it running before winter set in, but I had wanted to start a more serious project finally (considering I have so many currently)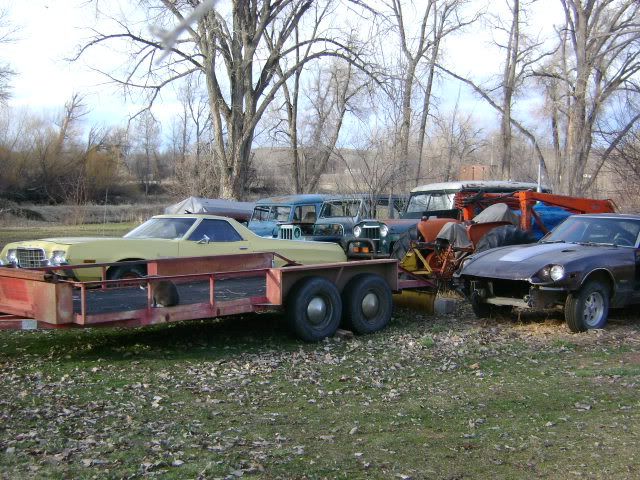 Anyways.....moving on with the BMW......so through the months that I was documenting all the work I was doing on the car, I was also rearranging my garage and making new shelves and cabinets for it to provide a better work area for the car and to get my 48 Willy's in for the winter. Which actually still runs btw.....63 years and the factory engine still hasn't quit!!:pimp: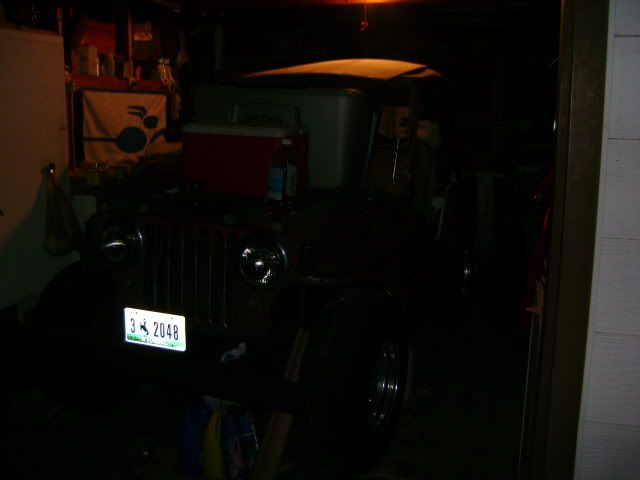 Soon after I got the E30 in the garage I got to the point of finally pulling the M20 and transmission out.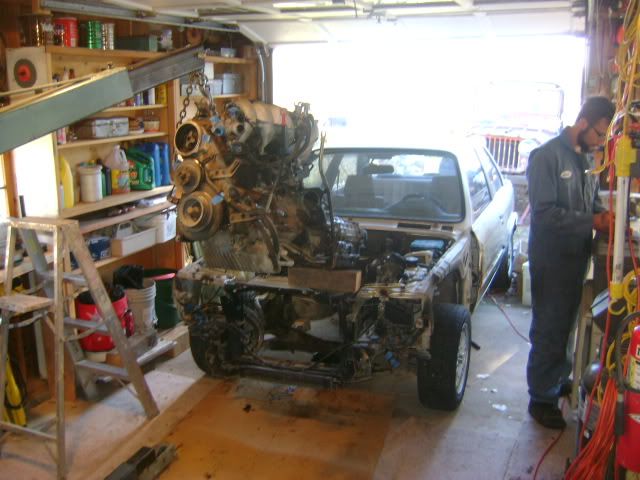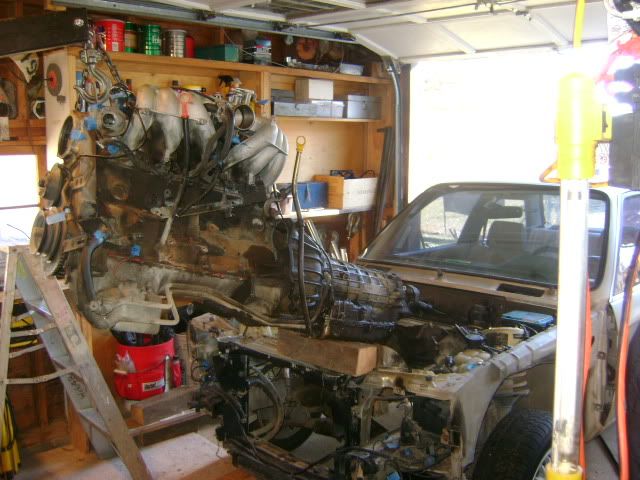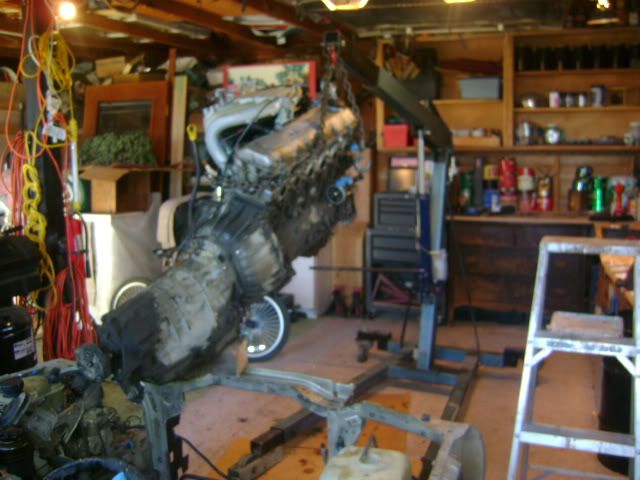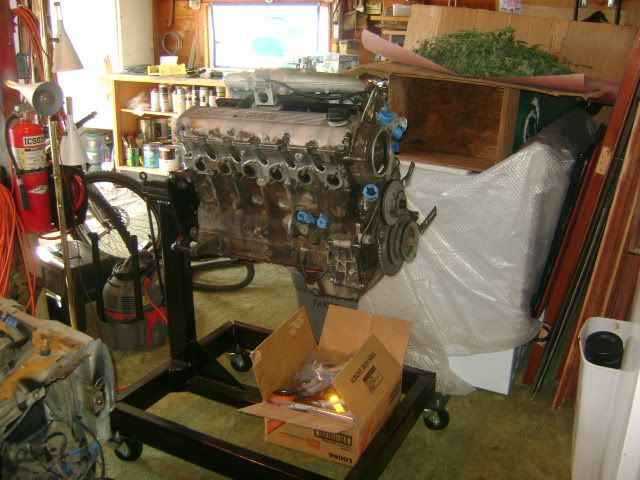 That's my roommate on the right.....gotta love that beard.....lol
Soon after this, we got the first snow so the amount of work on the car decreased a little bit, but I was still headstrong to go to work on something. Decided it would be the interior so that I could have a heater near me. It gets severely cold here and I don't have heat in my garage so the engine bay and other exterior work was going to have to wait until it was warm enough to pull the car back out in the driveway.
Got it down to this in a few nights. Had to work gradually because it was approx. -40 at that point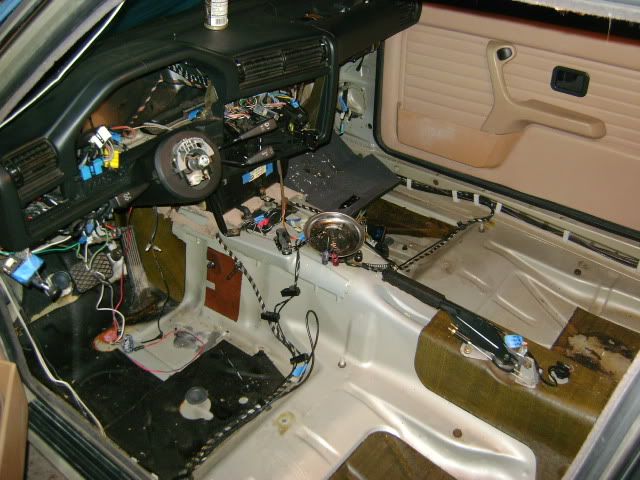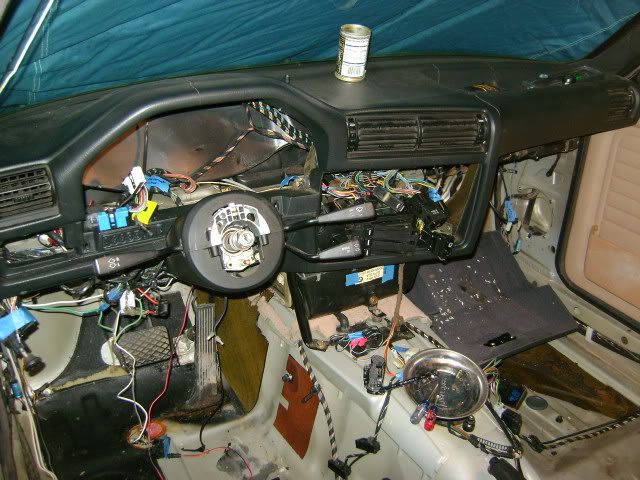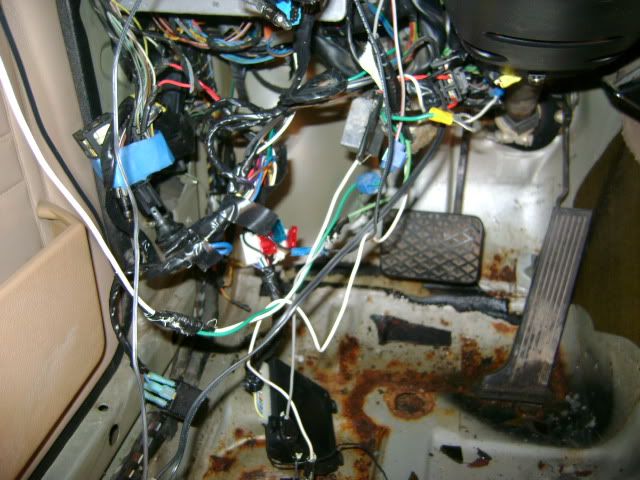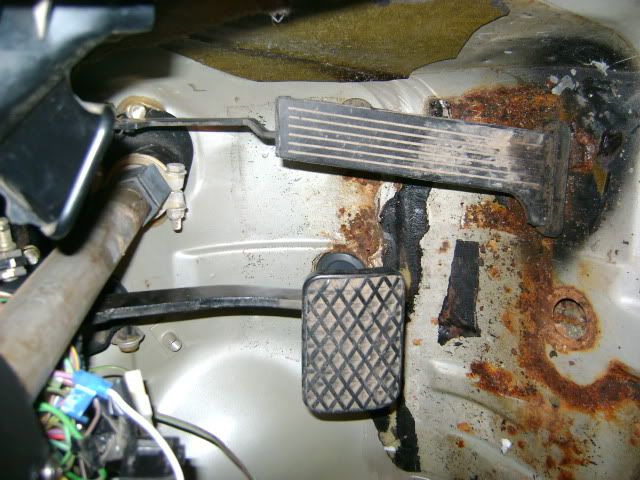 So obviously found a little rust, but not really that serious. No major holes or anything!! At this point work completely ceased on the car unfortunately until about three weeks ago.