Soz I gotz some morez progezzz......It's back on it's wheels temporarily so that I can roll it around and what not. I also wanted it turned around in the garage and decided that the more shit that's on the car, gives me more room to spread out with the engine tear down too :p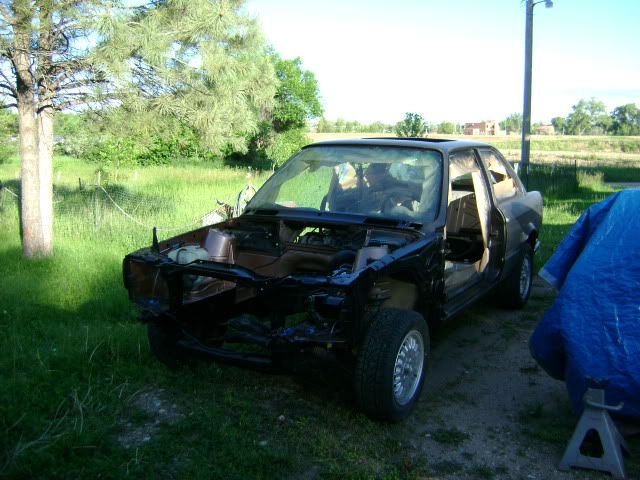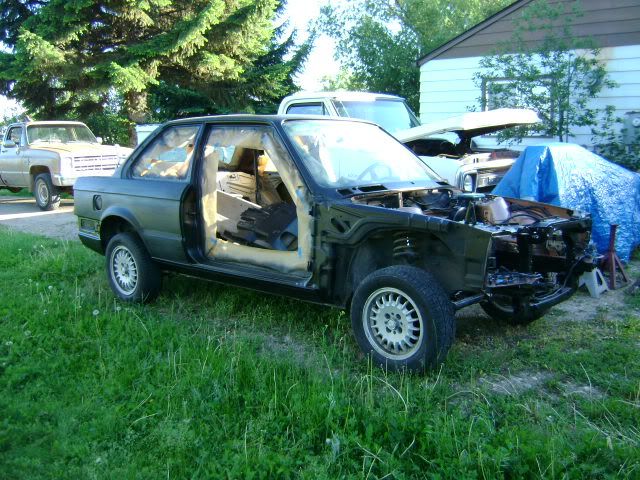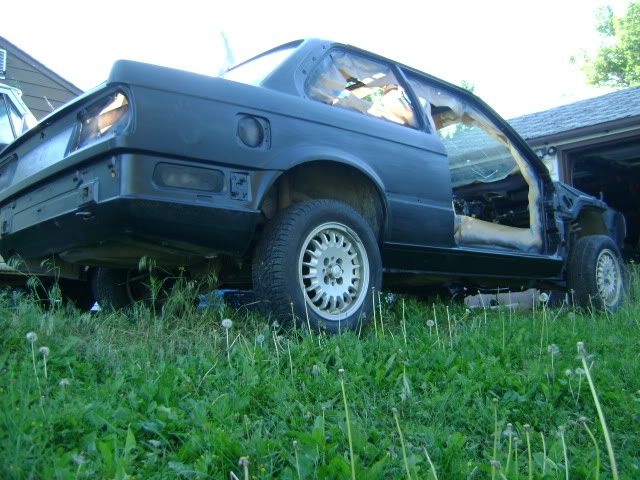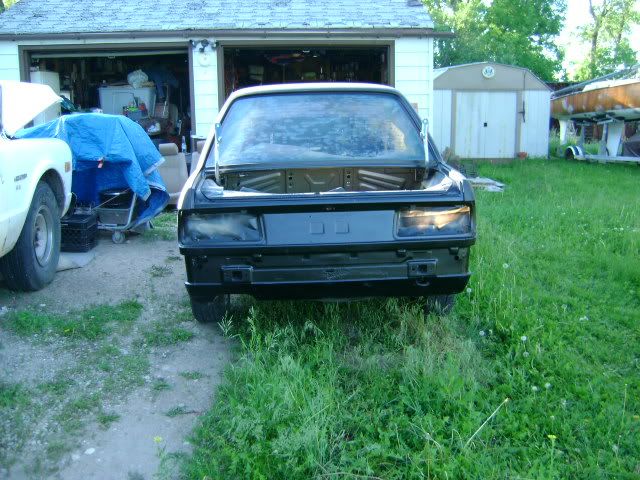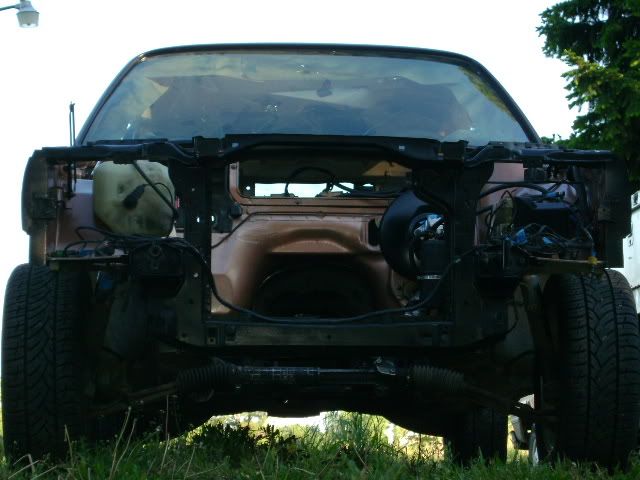 I sink I needs more weight......Check out my mad wheel gap yo!!! :down:
I got some nuts idears running through my mind last night that convinced me to change course with the engine stuff again. I think I finally came up with something I'm going to stick to now!!! LOL!