Well, it's time for me to get off my ass and post this...
Many of you probably remember this car, which was posted here a couple years ago: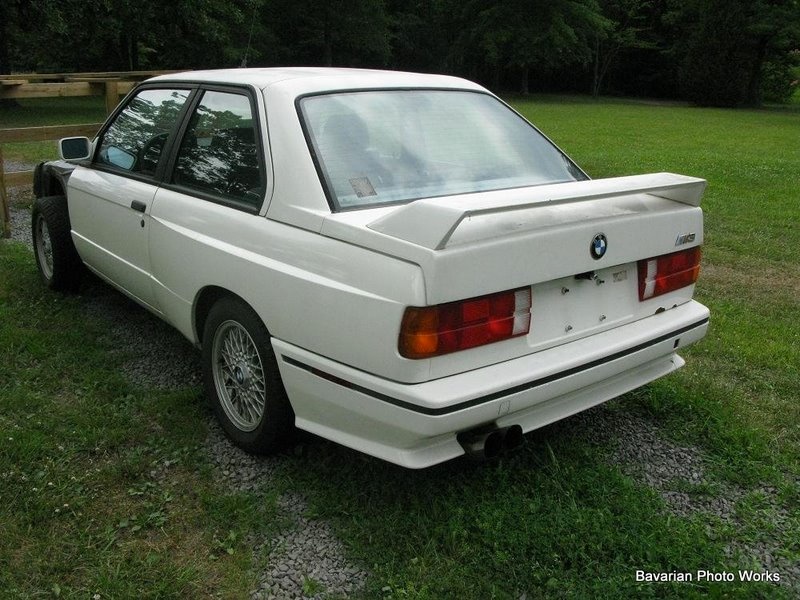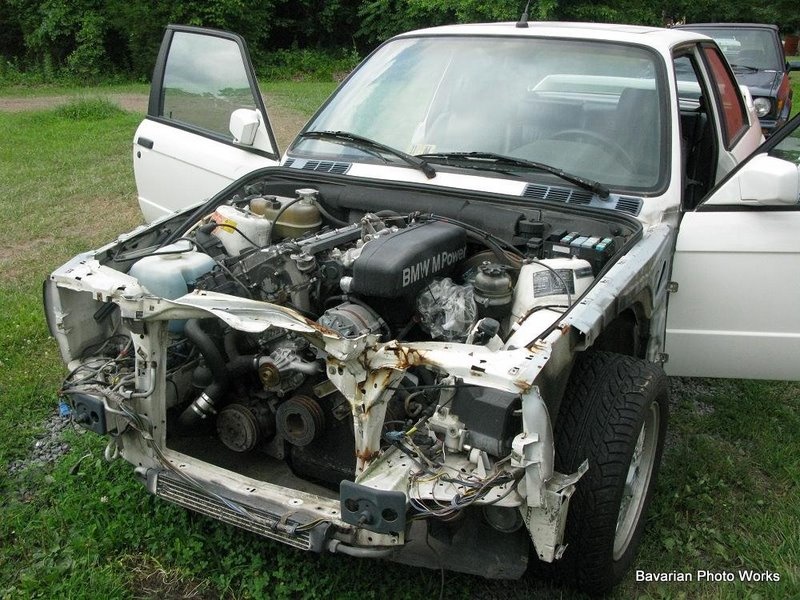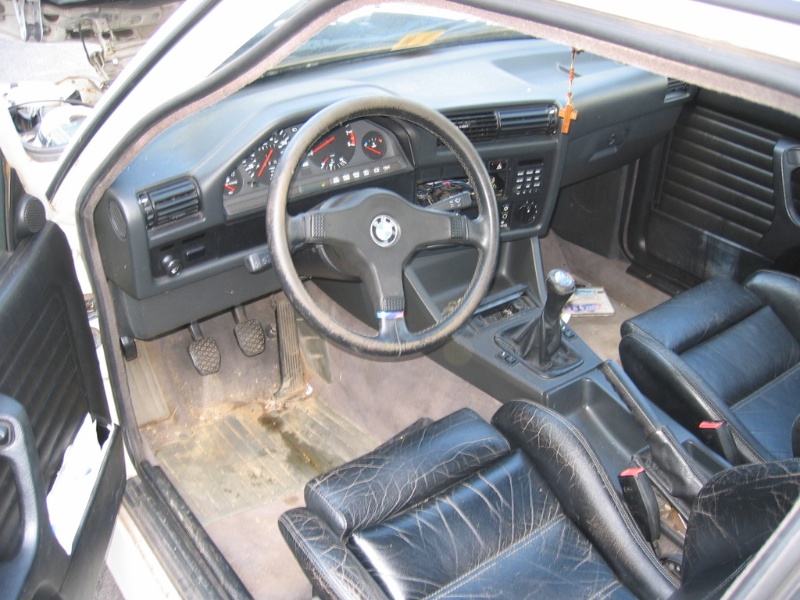 I ended up buying it for $3,500. Surprisingly, it wasn't nearly as much of a POS as you'd think. You'd think that with those two weird rust spots under the tail light that the thing would be absolutely riddled with issues. As it turns out, though, the undercarriage is almost 100% clean. I suppose I ought to take some pictures of that. :)
A couple pics from before the front end was disassembled: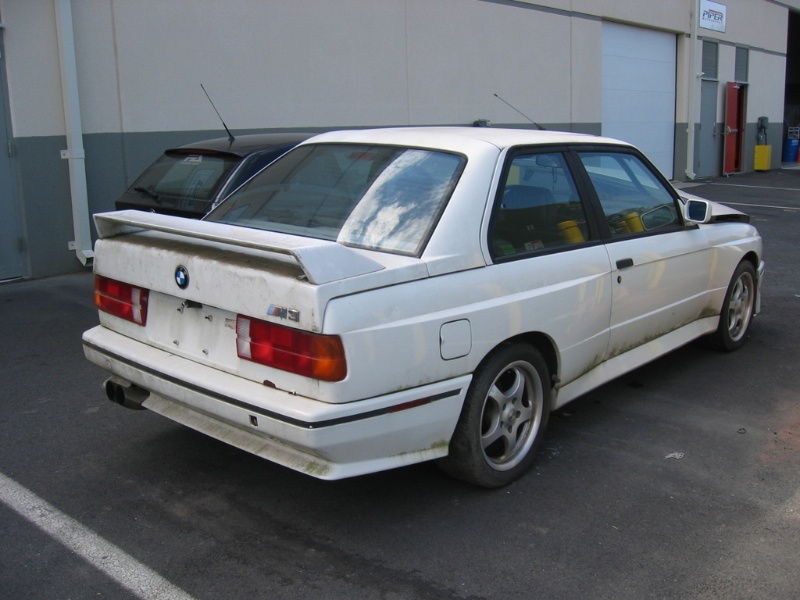 Even the floor pan on the inside is nice and clean. There's just a little surface crap around the gas pedal from when the PO (the one who actually drove it) tracked a crap ton of mud in from construction sites: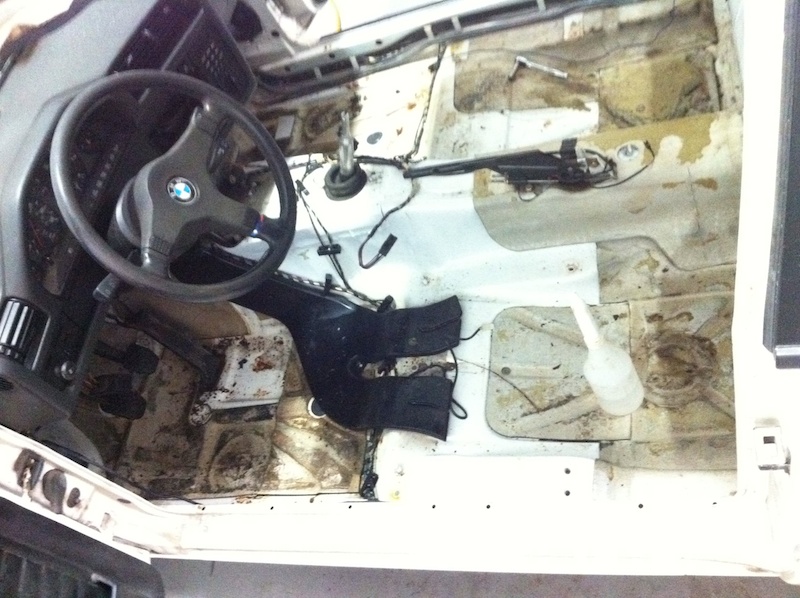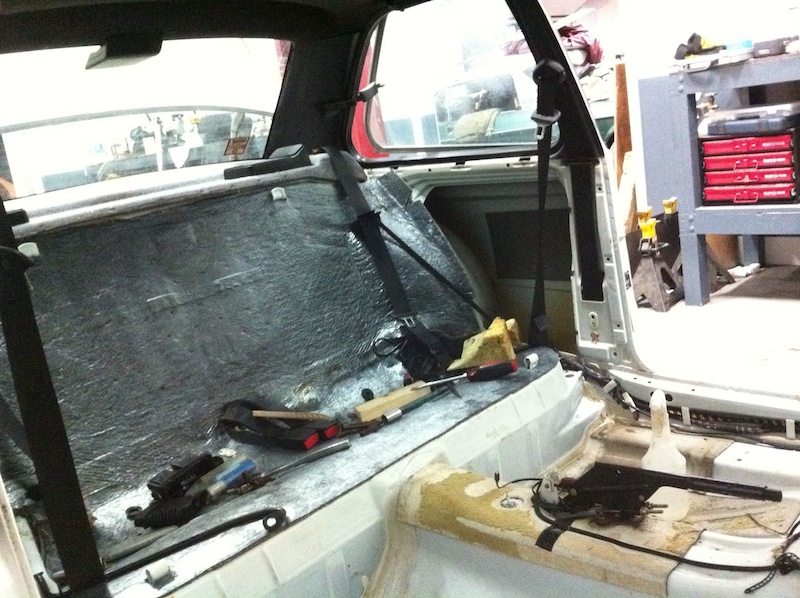 Mind you, it had a TOP QUALITY Maaco style paint job at one point. And then sat out in the sun for a LONG time. Can we say paint failure?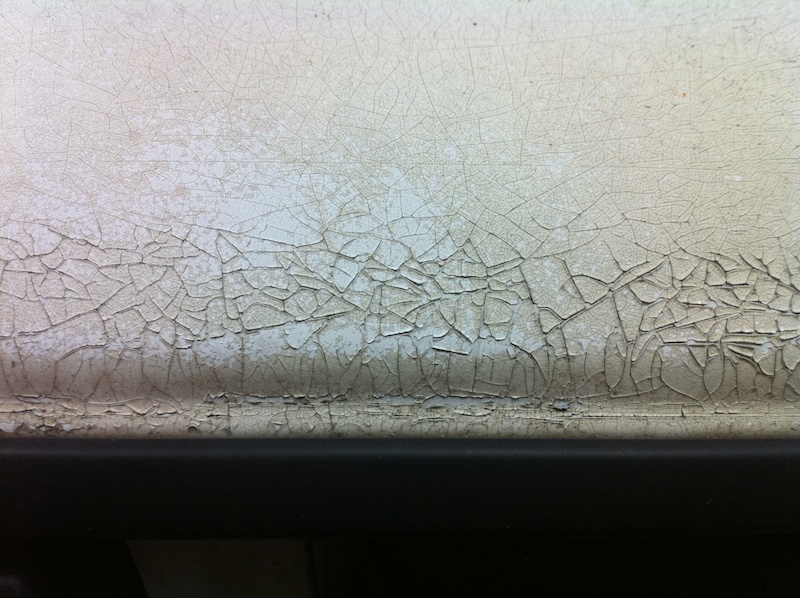 Getting rid of the rust spots under the tail light: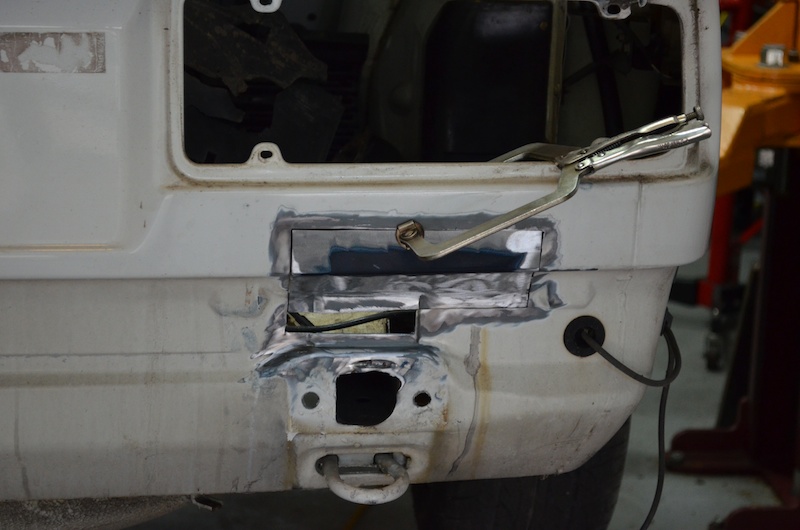 Luckily, I had a donor tail panel available. It's easier than shaping sheet metal, although I've done quite a bit of that too. Lots of it was crap, but that area was great: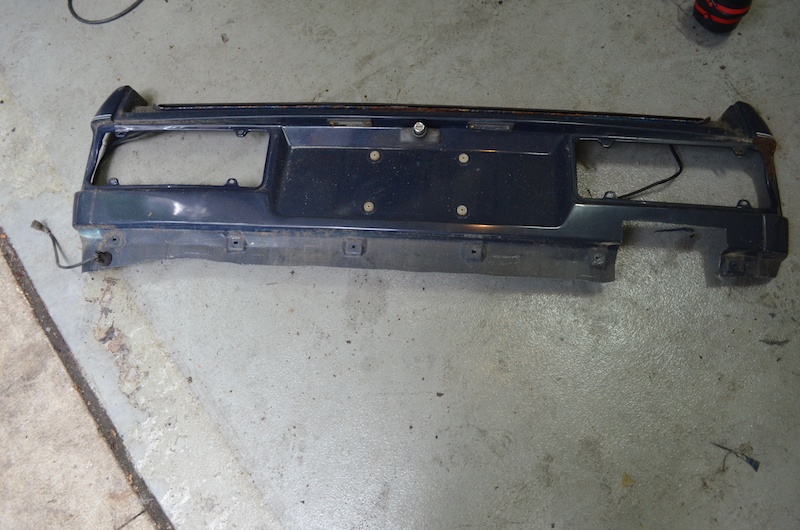 First pass with a little bit of Evercoat:
Core support mocked in:
Front end mocked together: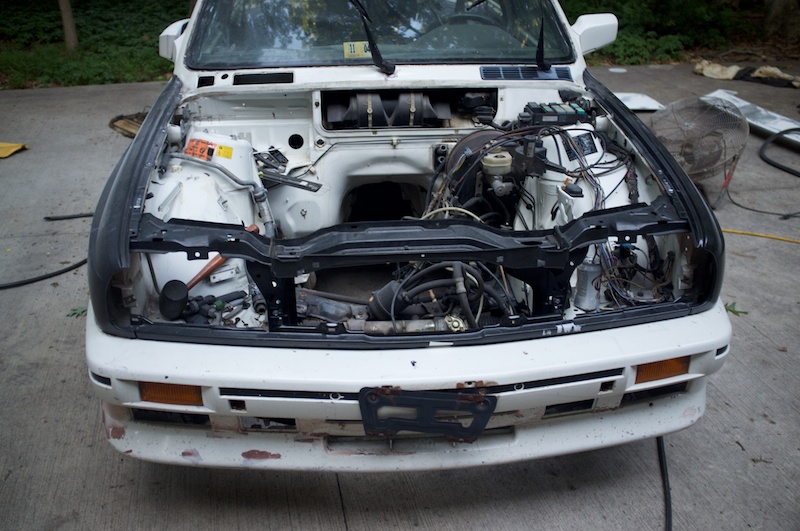 Engine bay is pretty clean: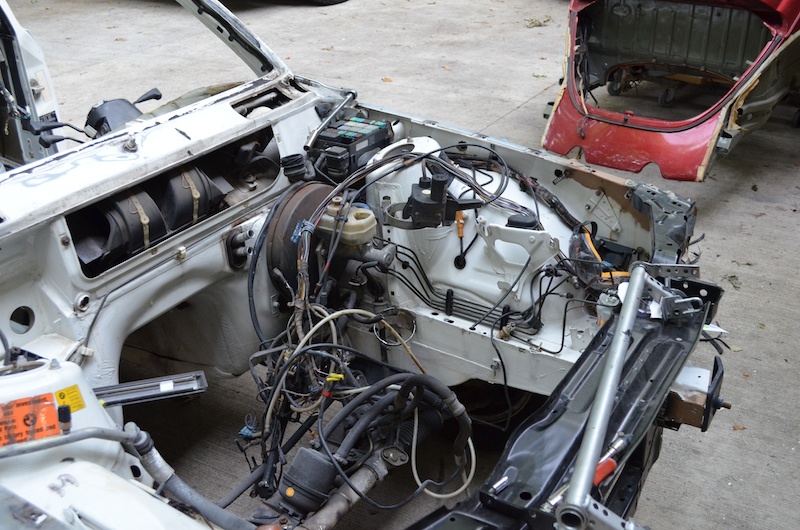 Aside, of course, from the spot on the frame rails next to the header. Luckily, it all ground away cleanly and I hit the rest of it with rust converter: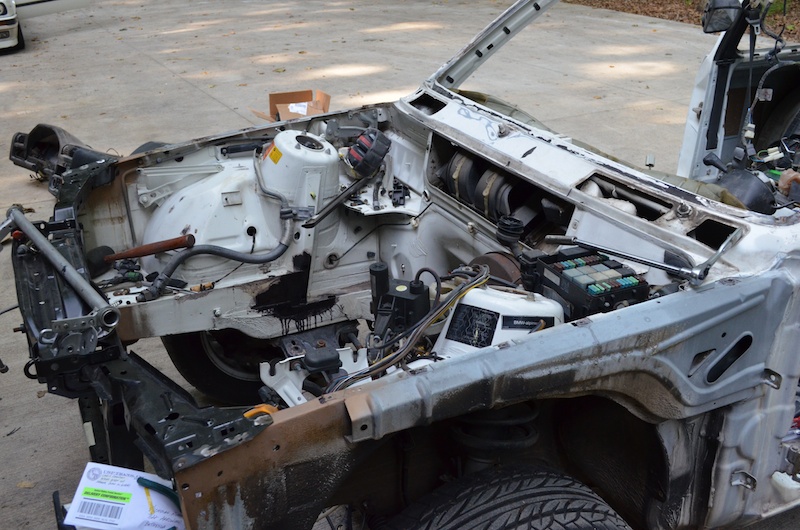 Sanding away the Maaco: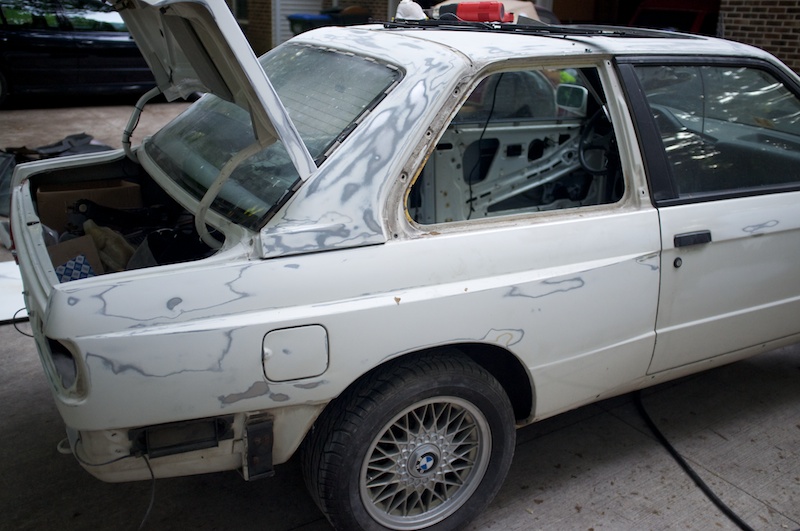 Almost got the windshield out without cracking it. Oh well. Protip: Don't try to take out the adhesive cutter tool once you've got it in. Just keep going: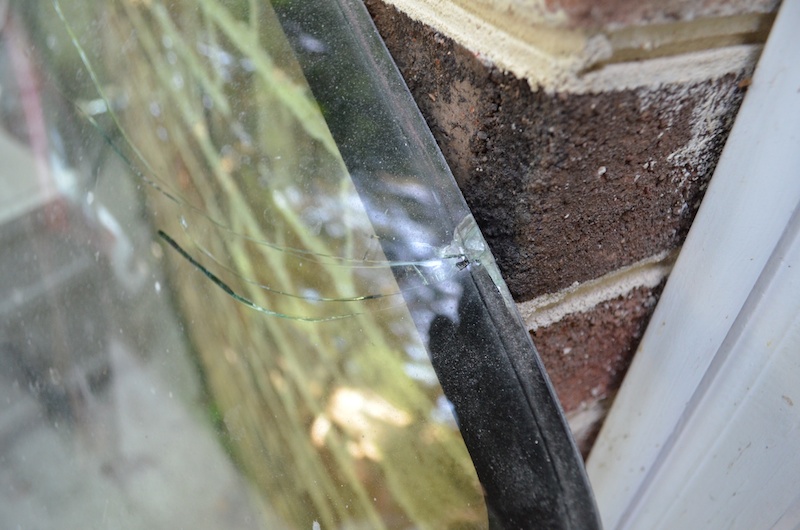 What the heck is this hideous sticker?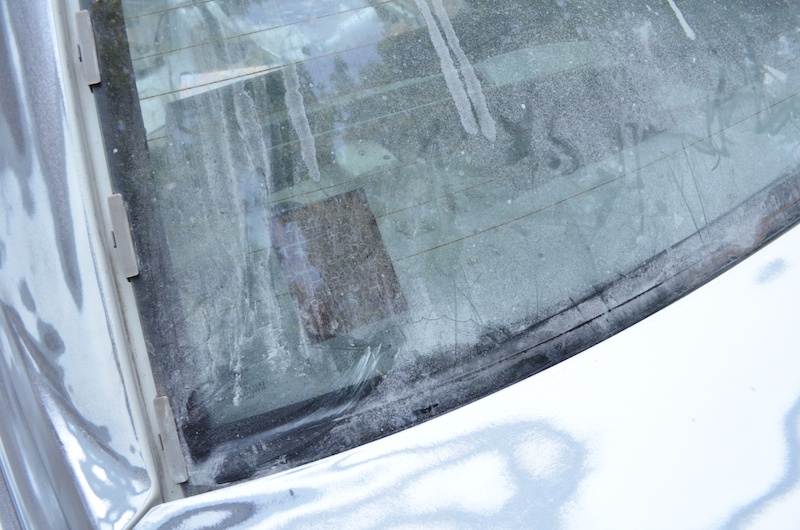 Oh, wow: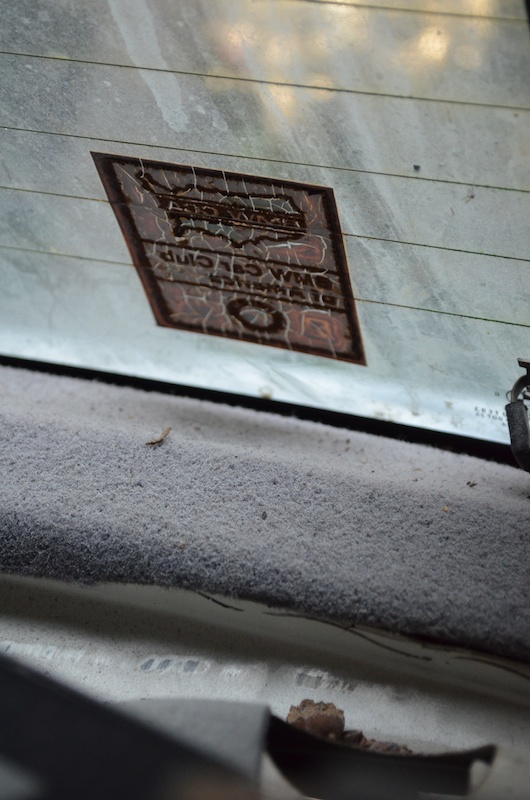 Anyone ever seen a CCA sticker turn to crap like that? I really hope I can figure out how to get that off without ruining the defroster.
Sigh, of course there's a bit of rust in the windshield rim:
No worries, some fresh sheet grafted in:
--forgot to take pics of the repair. will remedy soon--
I need to pick up some of Eastwood's brilliant Internal Frame Coating product. This should hopefully do a nice job of protecting the other side. I'd have killed for some of this when I did the 330is:
http://www.eastwood.com/internal-fra...ay-nozzle.html
Antenna hole filled in. Can't stand that stupid, ugly thing. I'll either stuff an antenna under the rear deck, or in the trunk lid. Not that I really care much about radio reception: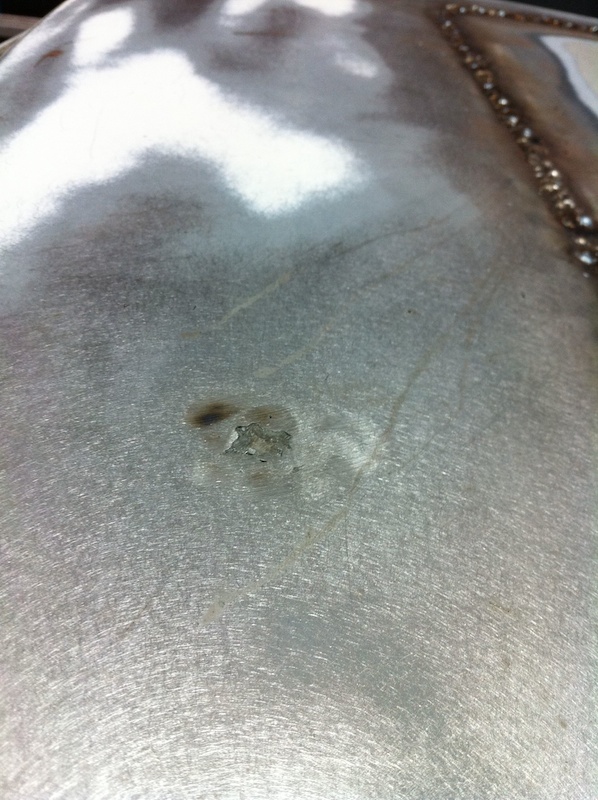 Sunroof assembly removed: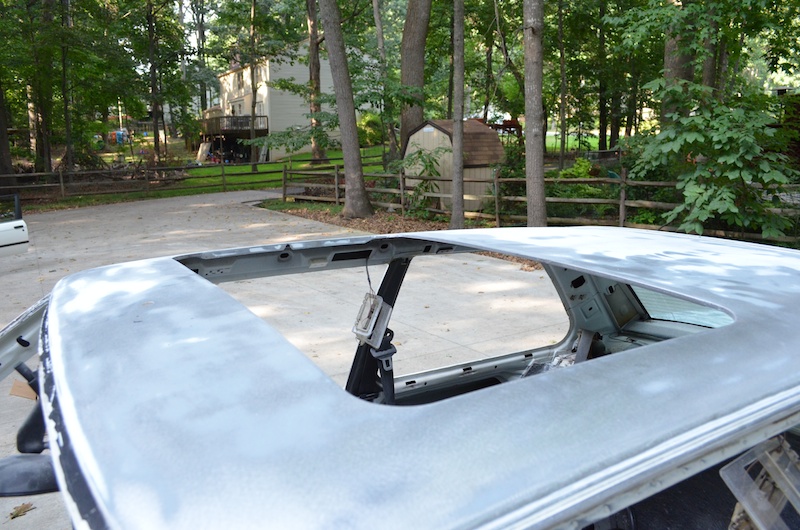 Sunroof panel welded in: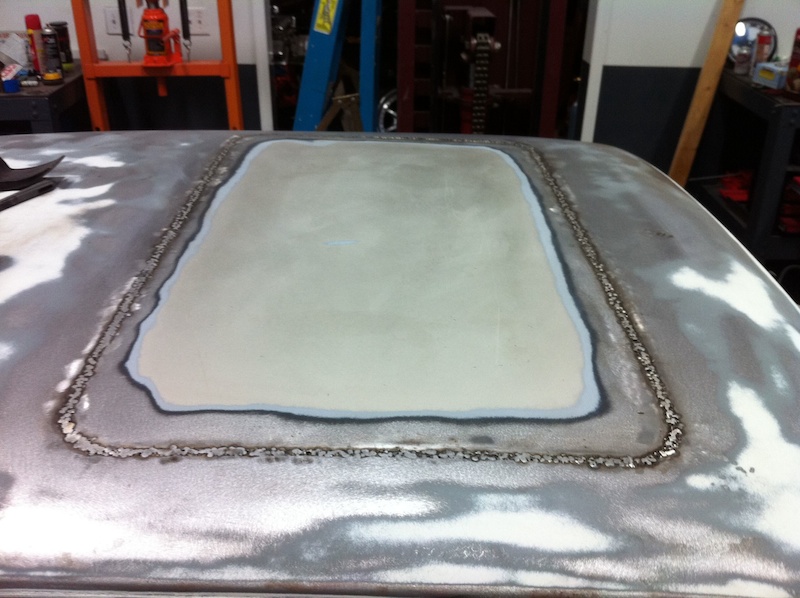 This went surprisingly well… It just takes lots and lots and lots of patience.
Slapped on a sea of Evercoat: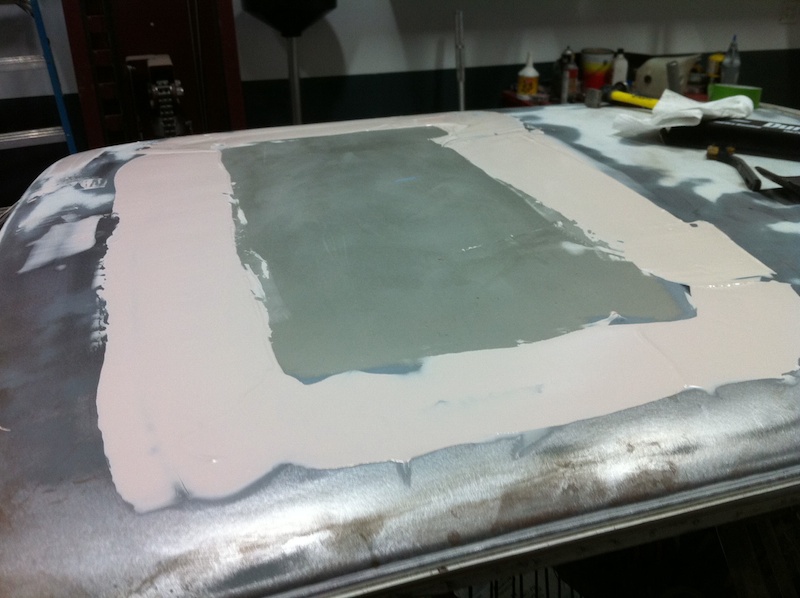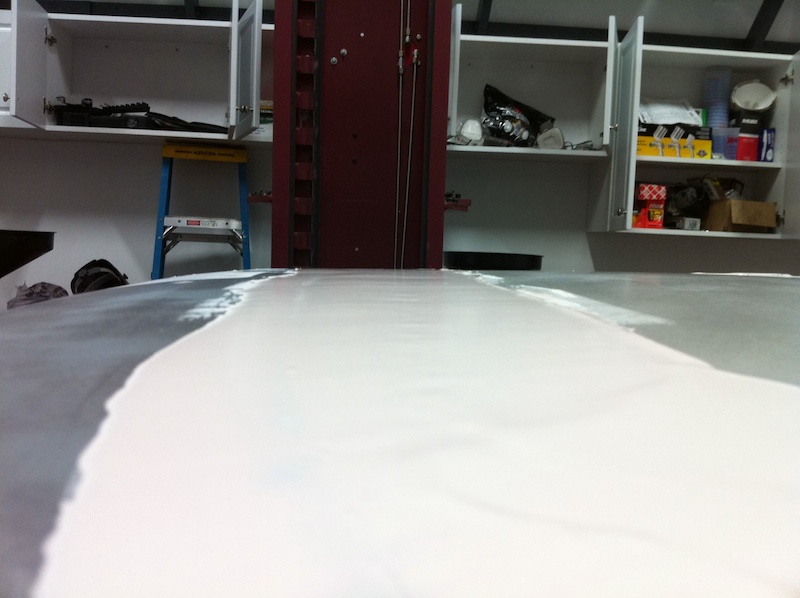 Lots of sanding later….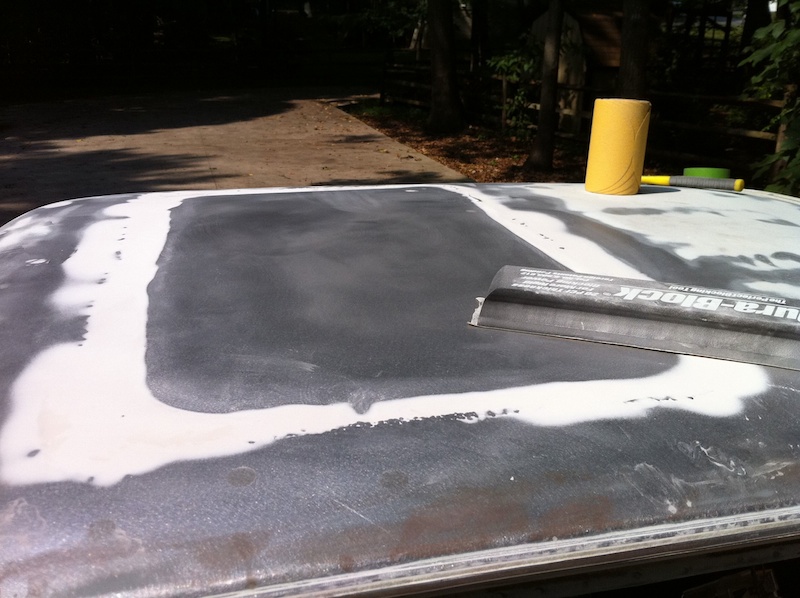 It's not quite perfect yet, but it's getting reasonable: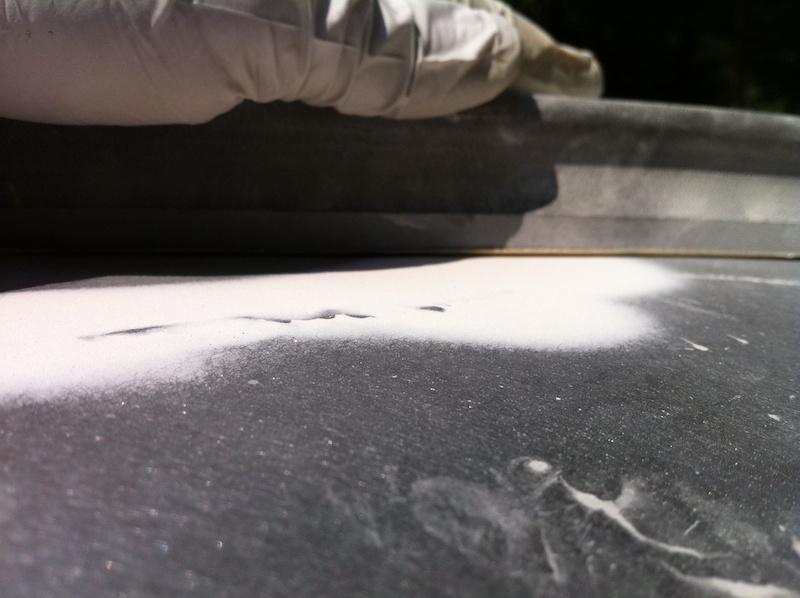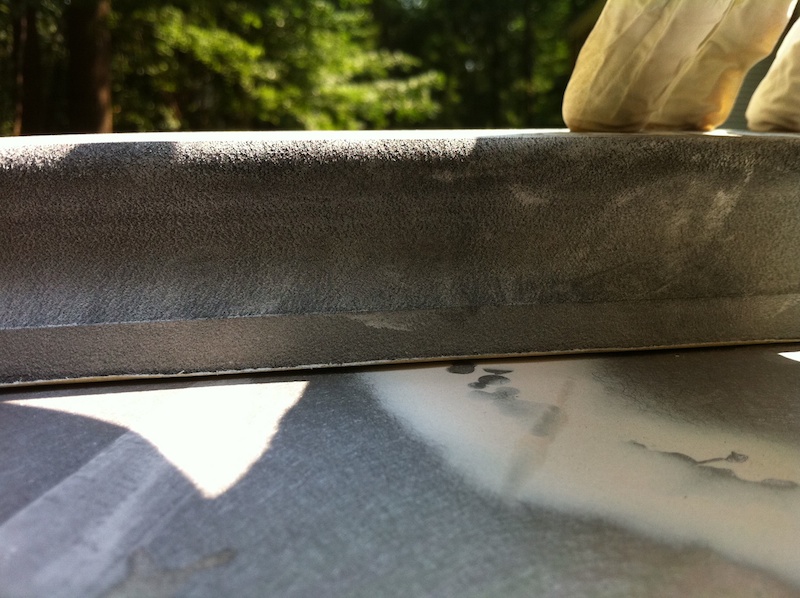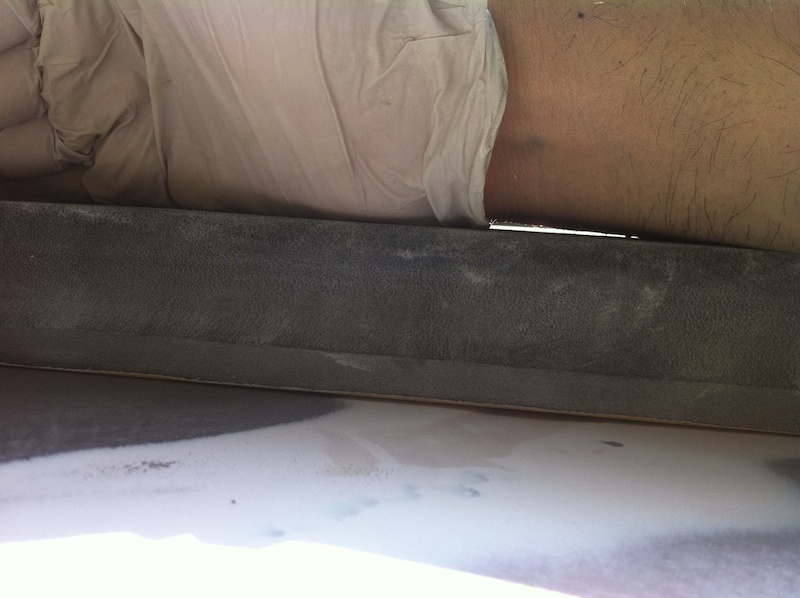 Hopefully, by the end of this week, I will have the shell in primer. That'll be a great relief. I'm starting with PPG epoxy primer (DP48LF), followed by K36 primer surfacer (aka high build), and then I'll top that with another coat of DP48LF because K36 has to be sealed. After that, I'll go with Deltron for color and Concept for clear.
And I almost forgot. I bought ChaseN's S50B32, so that'll be going in once the engine bay is painted. That's a little ways off, though, so it's not really all that important. (Although it takes up a lot of space in the garage...)