The below is copy pasted from my thread on another forum.
Since I wrecked my old 240sx project I decided to pick up another of my first love. I had an 85 318 from the time I was 14 until college. It was a clunker, but it taught me a lot about cars, and how some cars have more soul than others.
I picked up up this 8/90 prod 318is from Raleigh. ODO is broken but shows 180k on the clock. I brought the car home 9/2010
It needs a lot of TLC, little fixes, etc for the most part, but will probably get more major suspension and drive train overhauls down the road.
My plan is to basically restore and tastefully mod/upgrade the car into a sexy street cruiser and twisty eater that will see occasional auto-x and track use.
Why black widow you ask? Because the PO was doing a walkaround on the phone for me and stuck his hand into the wheel well only to find that he stuck it into a black widows web as well. She wasn't happy. When seats gets reupholstered I'm thinking a little dark red stitching will be nice :-)
Better pix are to come, but for now here we go!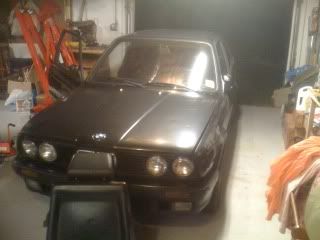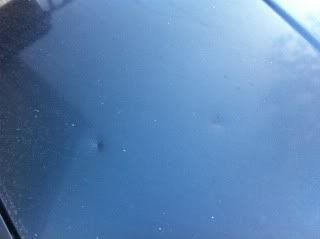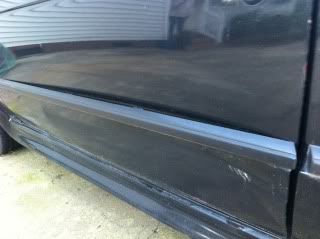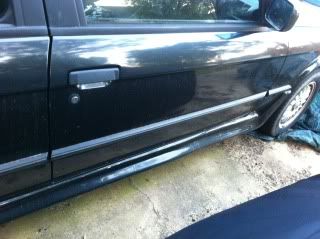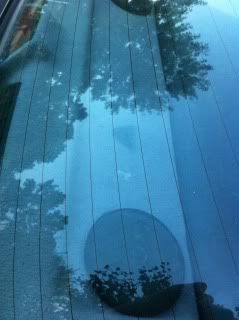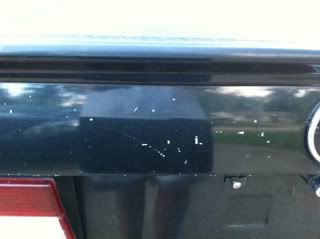 Its got a lot of little chips and scratches and what not, as well as a few more major dings and a dent in the drivers door. All will be fixed in time with bodywork and a respray, but for now i'm just going to focus on fixing these and making it a good 10 foot car on the cheap.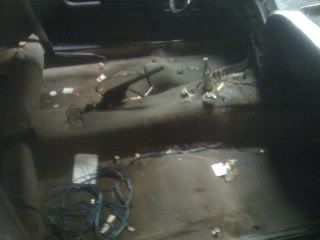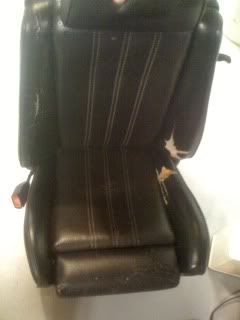 Interior is not in the best of shape. Usual sport seat tears and the carpet is pretty dirty, but not torn or or anything. Seats are mechanically very sound.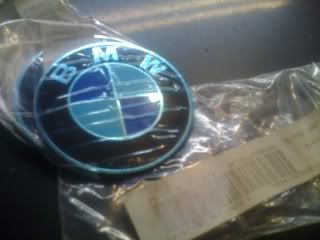 Naturally the glove box was busted shut. Somebody had tried to get it open at the back, breaking the piano hinge off from the rest of the box. I'll repair that with bondo hair or something so its reusable. Once I got it open I found a few years worth of maintenance records and a pack of brand new roundels for meshie centercaps. Car has spent most of its life in NC, with TX and OK before that. WIN!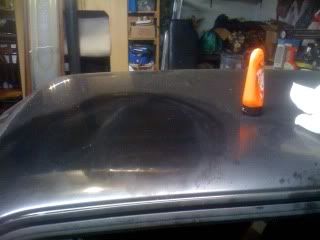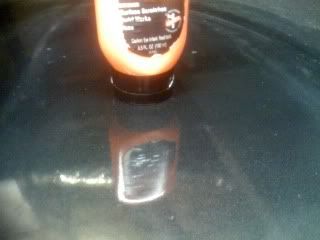 I got bored the other night and used the only polish I had handy just to see how easy the oxidation would come off. This is the result of about 5min of work. Yes, that is a factory slicktop ;-)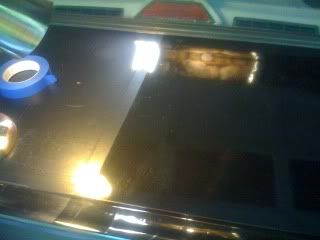 Here's how it looks after one application of meguiars polish. It'll still need rubbing compound then polish in a lot of places to take out all the clearcoat scratches and other fixable stuff, but its coming a LONG way with just a little work.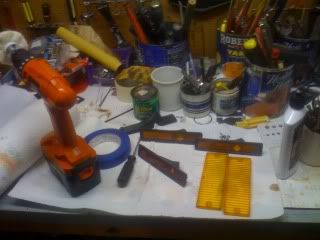 Next cosmetic upgrade will be tinted corner markers and cleaned up turn signals. Not sure if i'll black out the turn signals, depends on how the others turn out. I intend to red out the corners on the tails.
Finally got the car up on stands today. I need a lower pofile jack. I had to jack up the front one corner at a time. I found out that it does have LSD and is in dire need of tie rod ends, as well as it has some leakage/seepage of oil(s) up front. Not sure if its power steering, oil, or a combo. I might just go ahead and do an E36 M3 rack swap while i'm working up there.
I like the guy who ordered/bought this car. Leave off every option except IS and LSD and give me Diamond Schwartz Metallic!