I recently finished up a NVM50 swap in my 92 318iC. Thought I'd share the shiz with you guys.
This is how I bought the car a little over a year ago. I basically bought the car as a non runner.
Found out it had a broken crankshaft.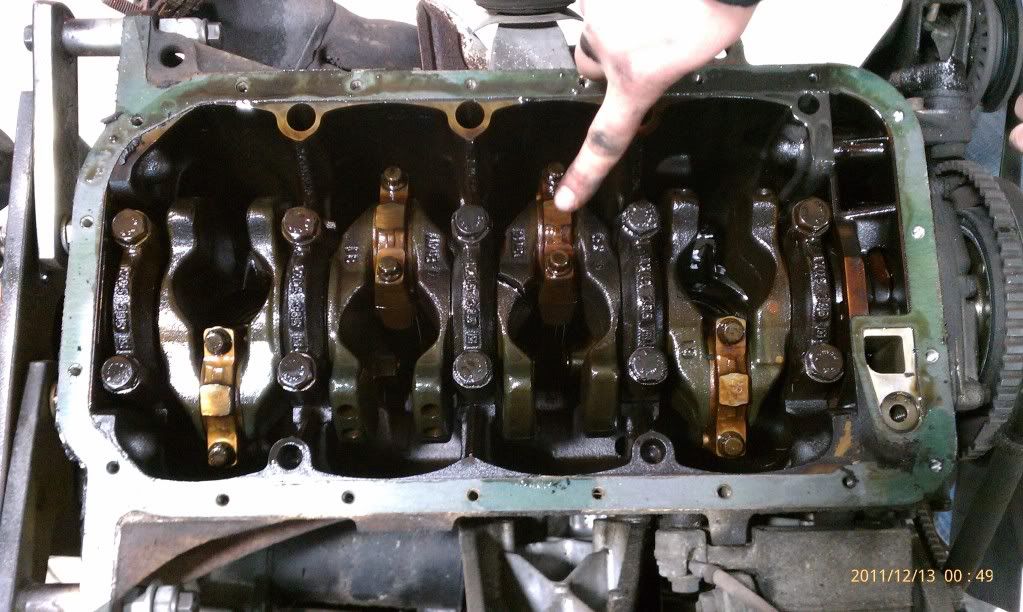 Within a couple of days and the help from UnloadedAK, had another M42 to drop in.
http://youtu.be/uh7dm0fJ5g8
Dropped down to a buddies place in Tennessee and picked up a hardtop. Also in this pic; All new suspension, H&R race springs, adjustable rear subframe with Ireland bushings, Bilstein sport shocks, Ireland front/rear sways, Privat Remembers with Extreme Contacts.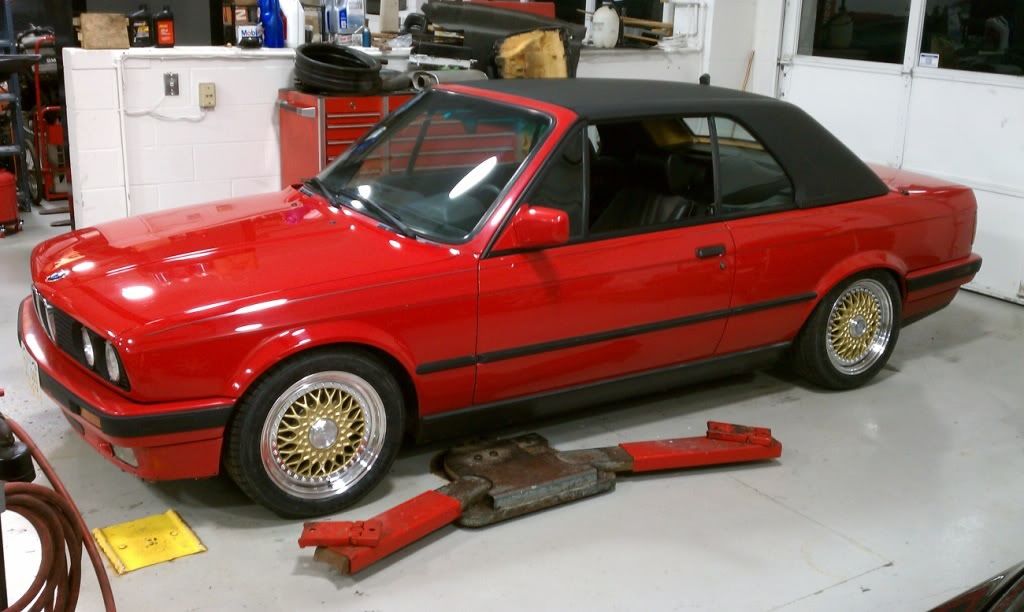 IS front lip.
M-tech wheel and crack free dash from junk yard.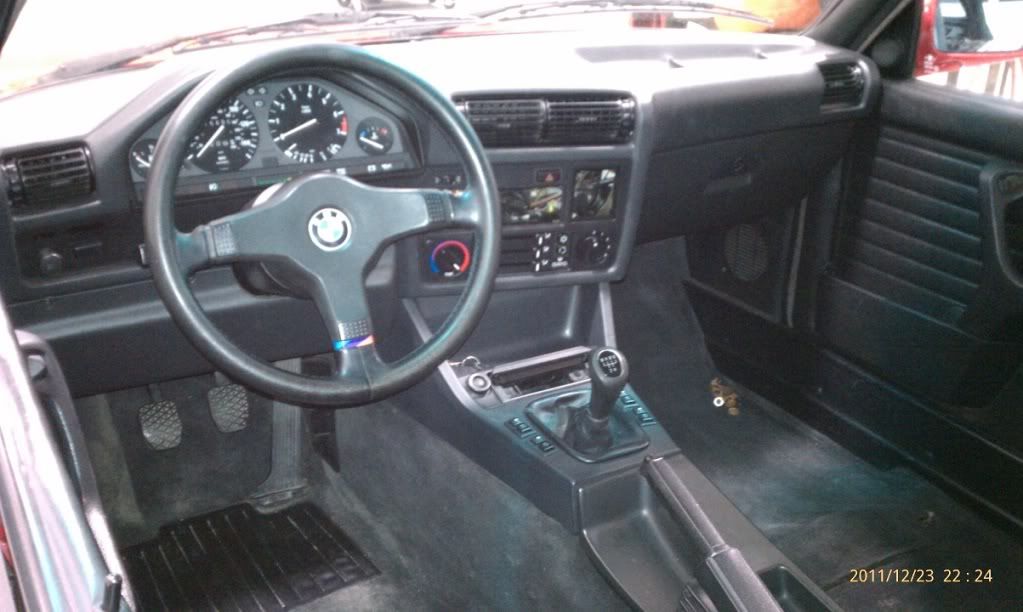 Having fun with winter bottle caps.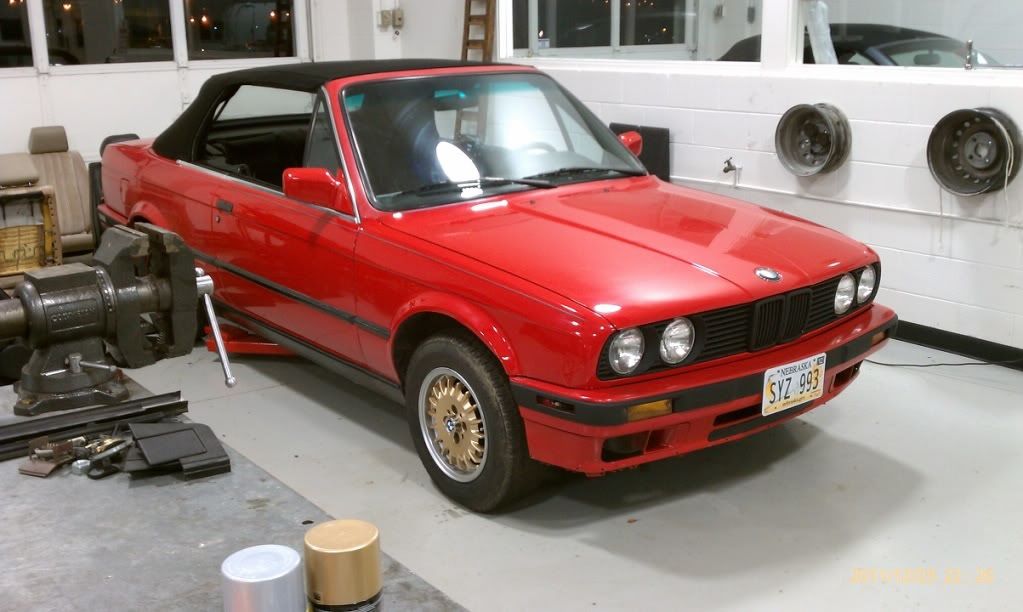 Then I got some weaves to take thier place.
So a whole year DDing the m42 and 2.93lsd, I was getting 32mpg but something was missing. Decided it was time for some boost. I pulled this motor from the yunk jard and refreshed it. No new parts other than piston rings and gaskets. Installed an MLS HG and studs to keep the boost in.
Sorry, I don't have any pics of the engine rebuild. I did come across this "chipped" piston that a result from floating the valves. I had to replace almost all the valves and do a little bit of work on the head to get everything right. What's that saying, no such thing as a free lunch? Threw one in I found on ebay for $25.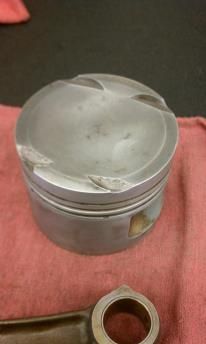 Almost ready to go!
Getting it in!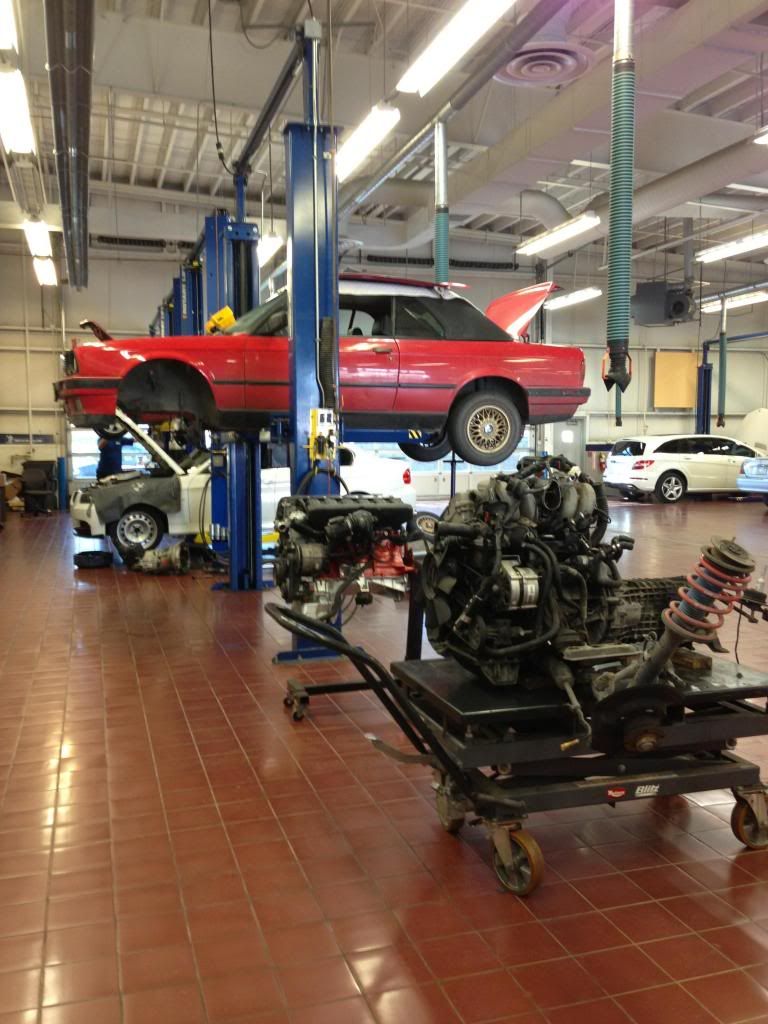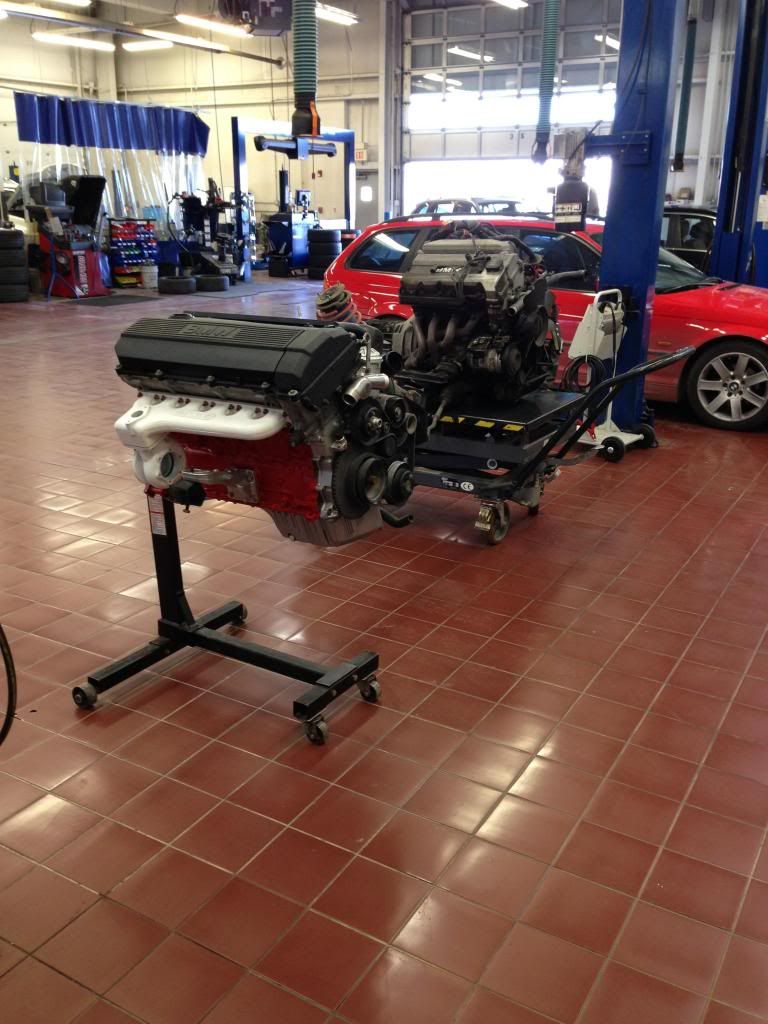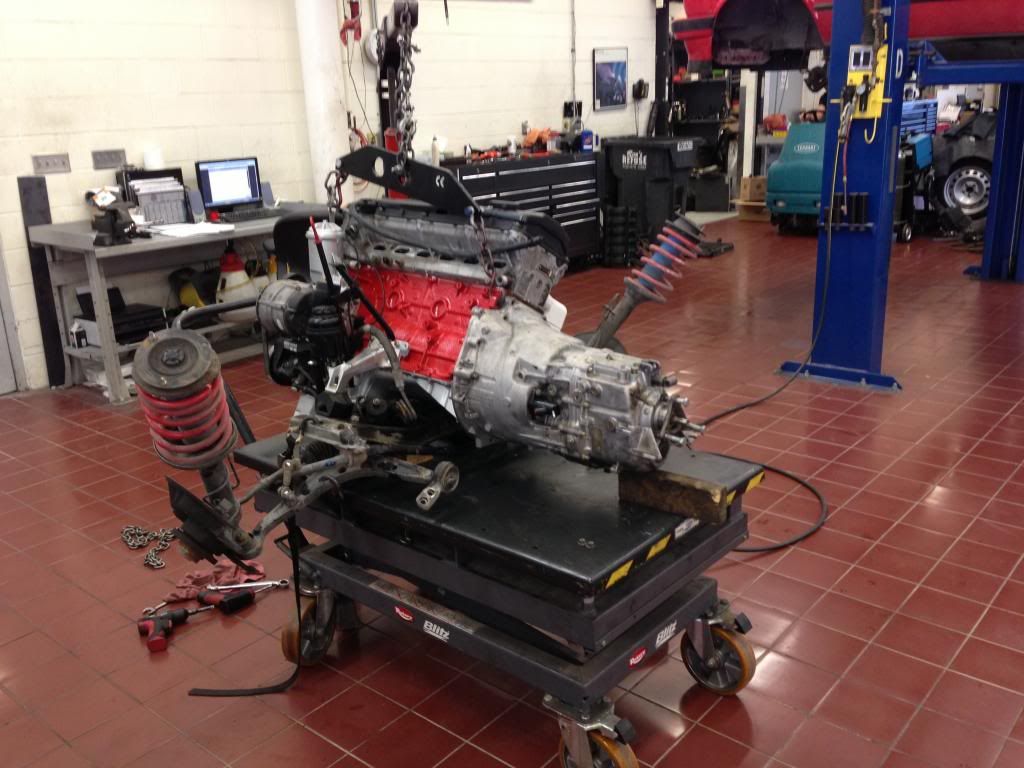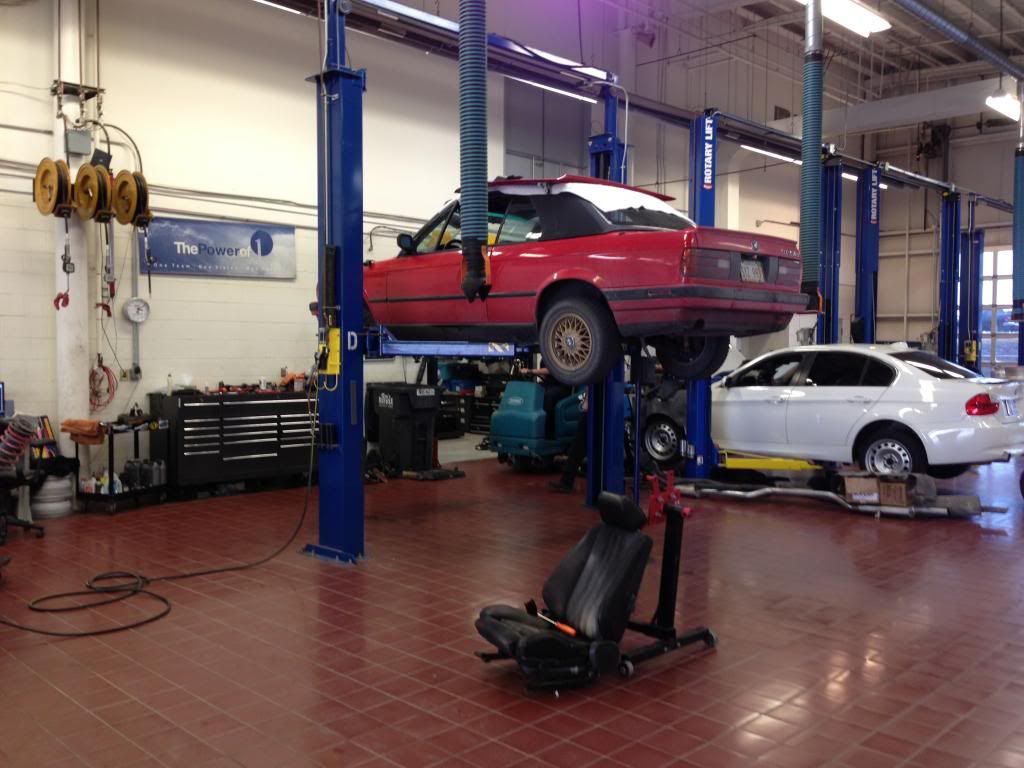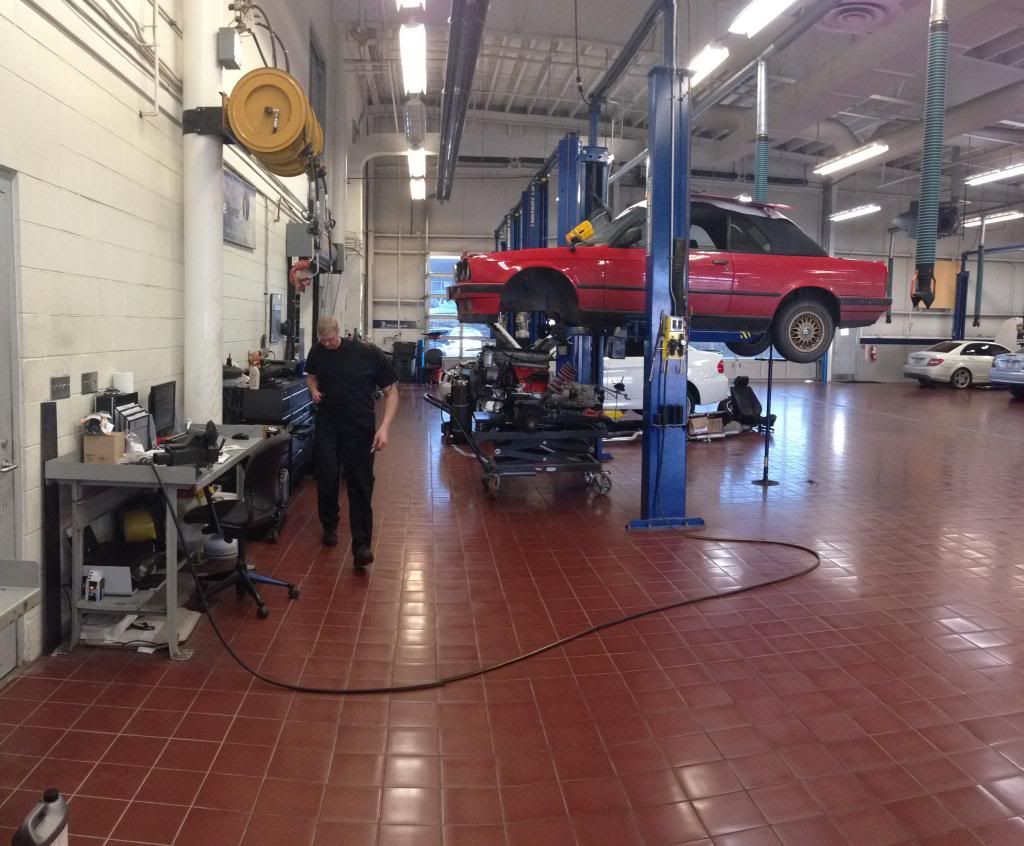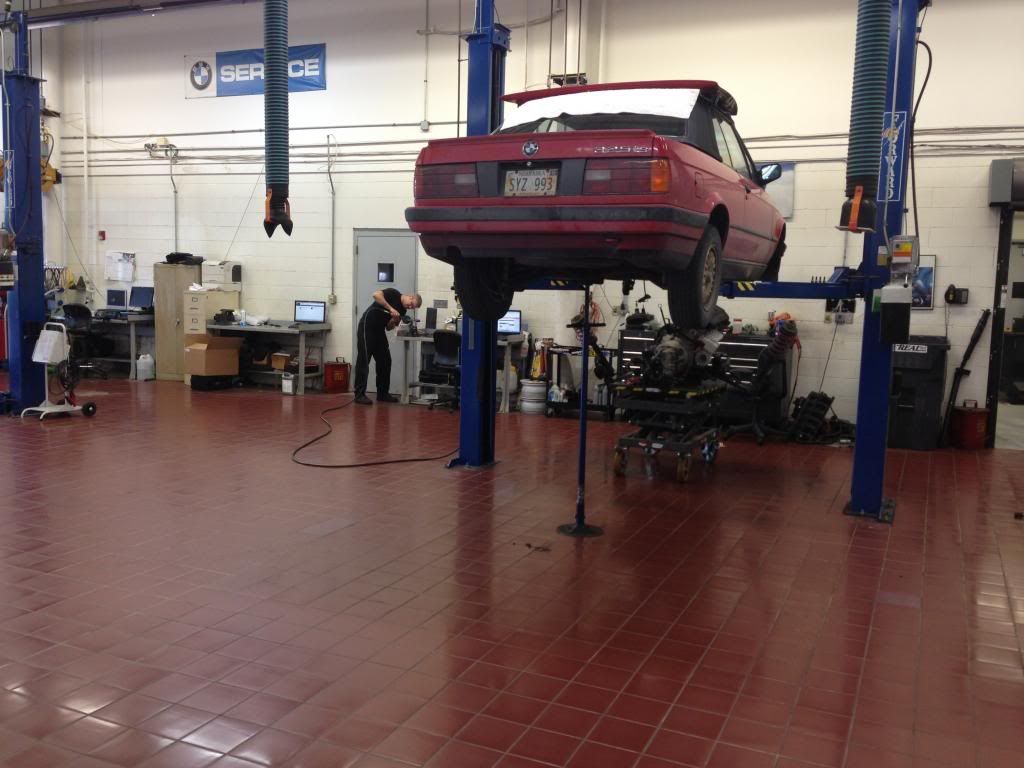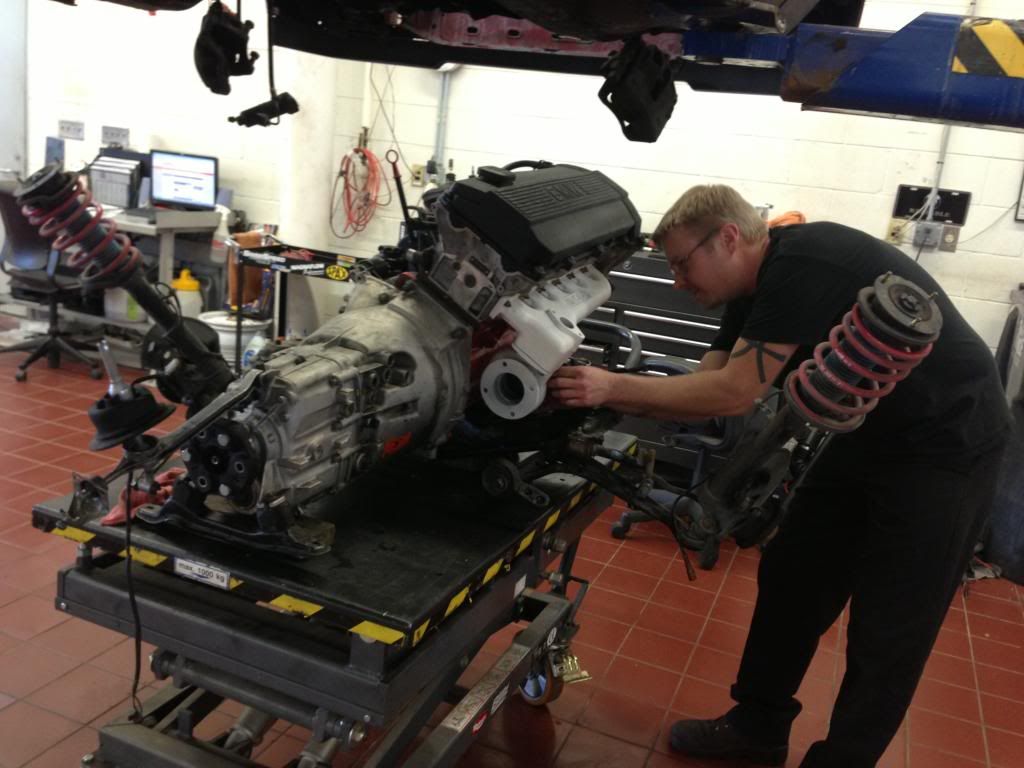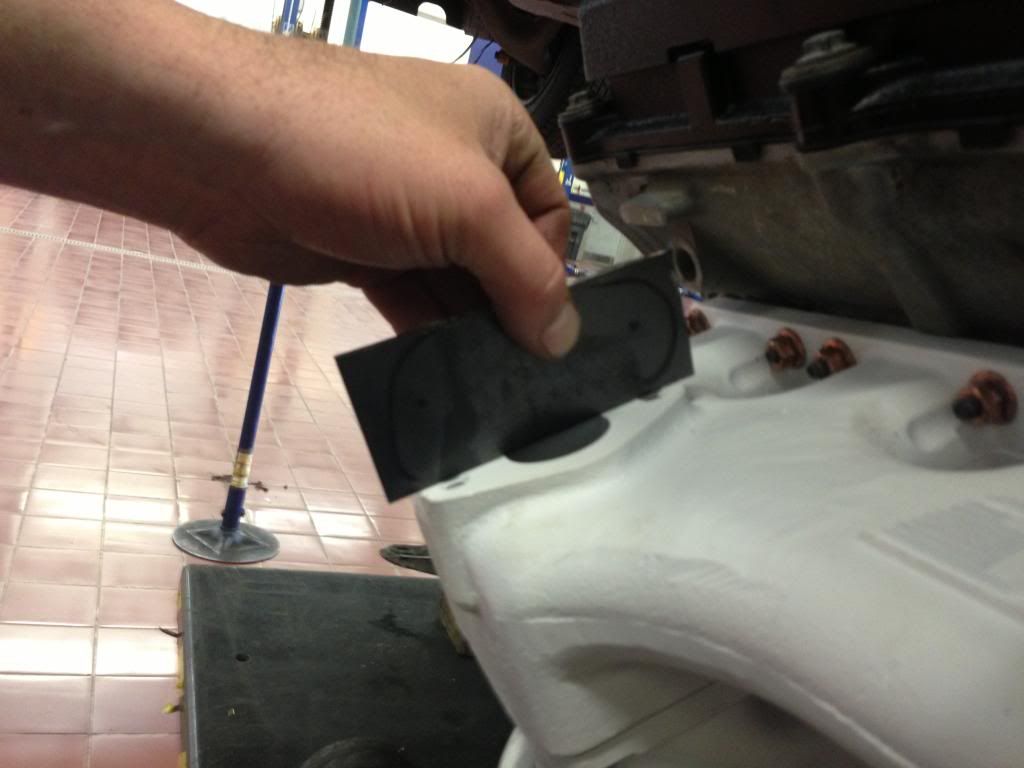 The whole idea with the "restrictor" plates was to get the engine in and running on the stock dme and not have to install a log manifold after the fact. At this point, the exhaust housing is on, the downpipe is done and the exhaust is ran. When I go turbo, I'll just have to drop in the center section and compressor housing, mount the intercooler, run the piping and install MS. Keep in mind this is my daily driver. Adam and I had the swap done and running in one weekend. I spent another week fiddling with this and that while in between jobs at work just because I had access to the wife's touring for the week. :)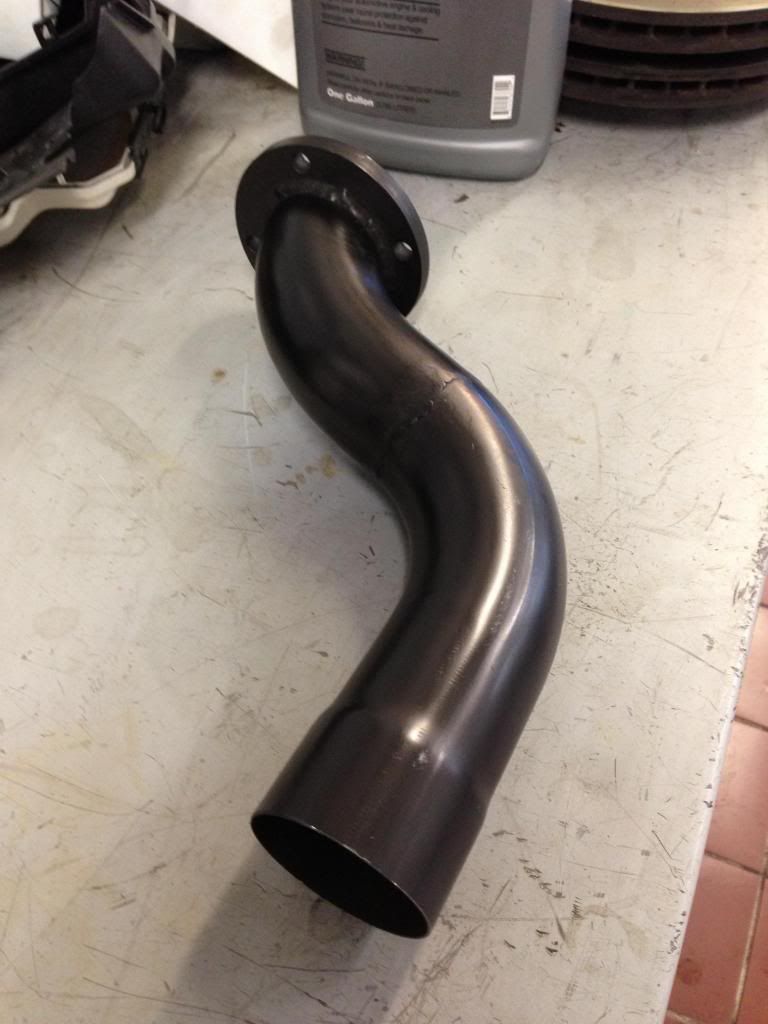 As of right now(3/20), I've got 500 miles on the new setup and saw 26mpg on the first tank of fuel. Time for an oil change!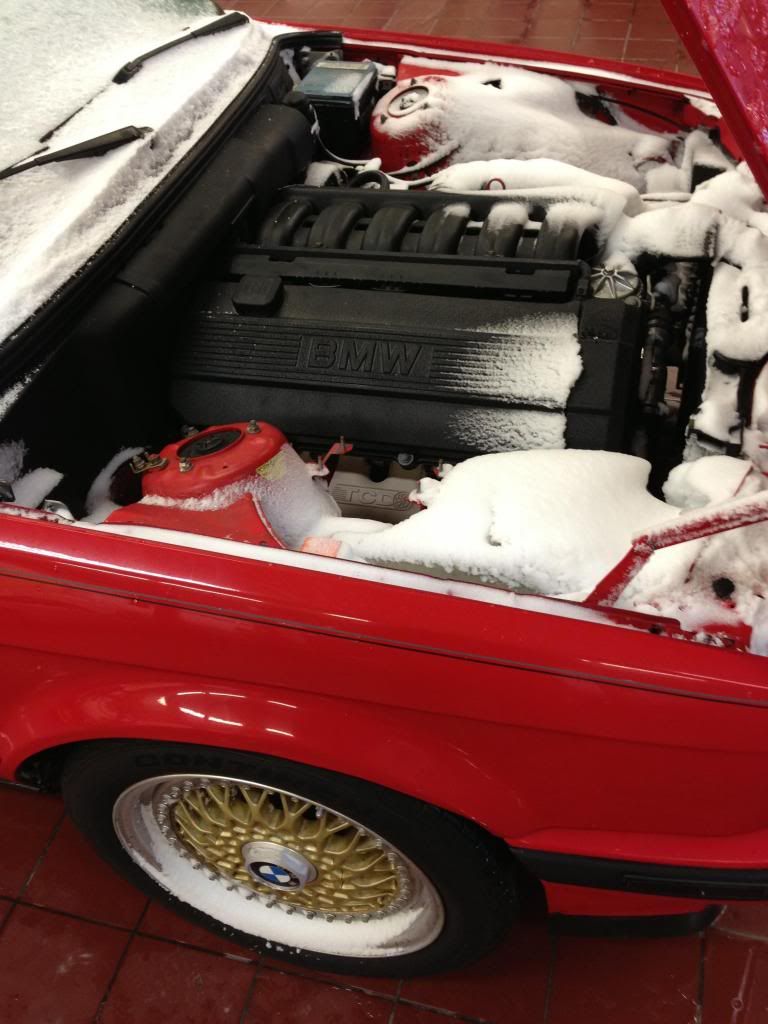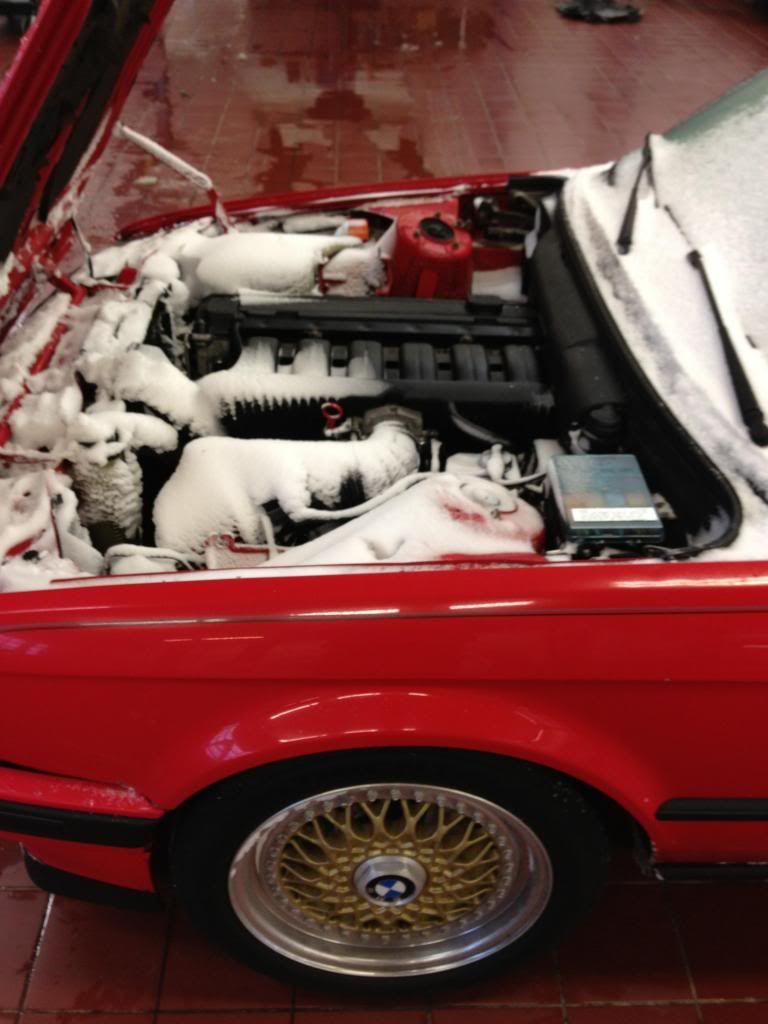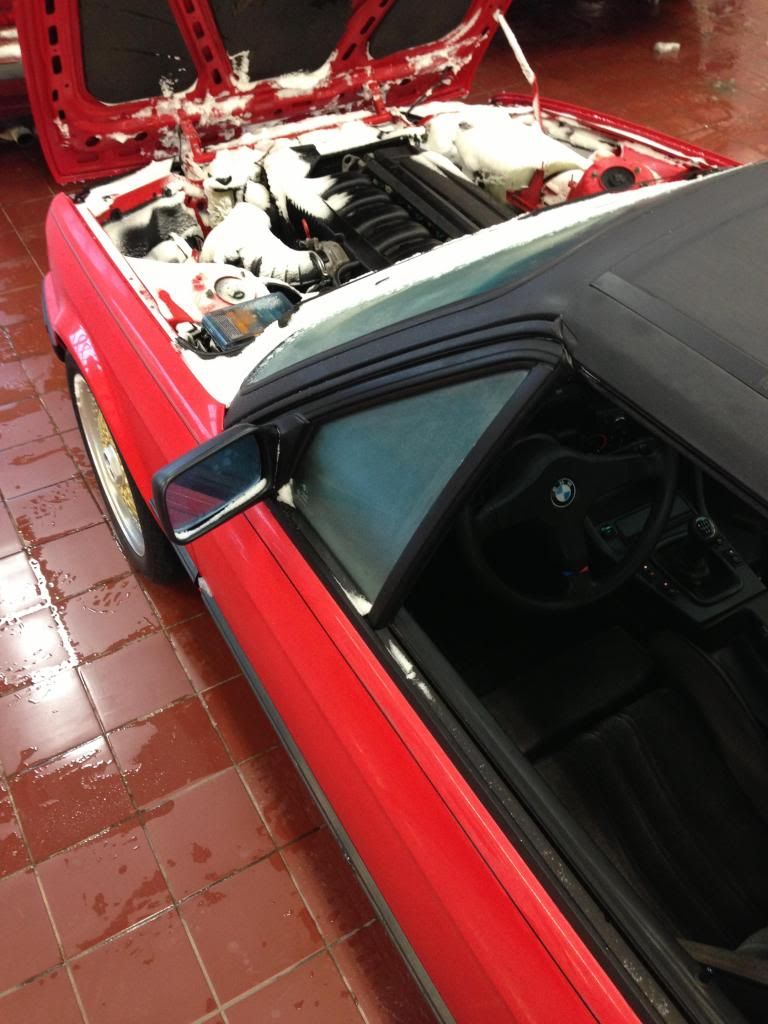 Major Props to UnloadedAK for helping make this swap possible!:up: