Been a while but I finally got around to the 2.7i swap this weekend with the help of a few friends. Here is a few pics from the afternoon. Got it done in about five hours. It went well with zero road blocks along the way. Thats a first for me haha.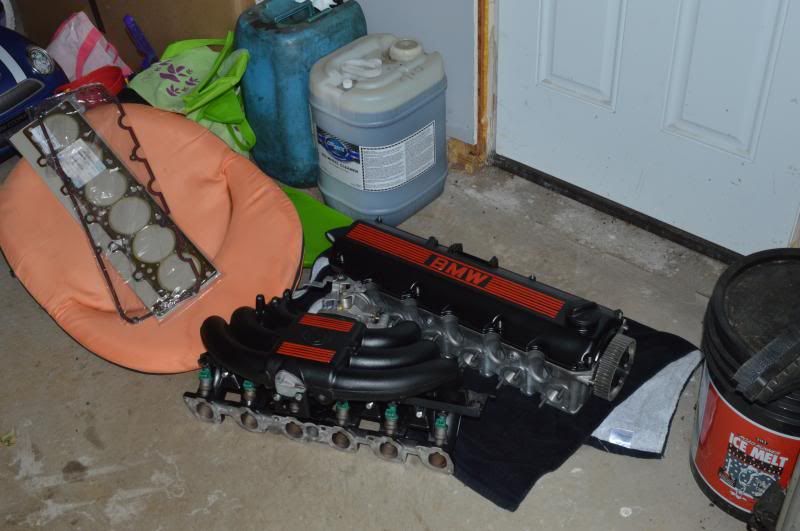 The fuel rail that I aquired (thought is was off a late model??) did not fit with the later style fuel injector harness. I had to modify the harness by cutting away some plastic then resealing it. The nipple for the fuel line was hitting the solid harness. Does the later model rail not have the nipple here??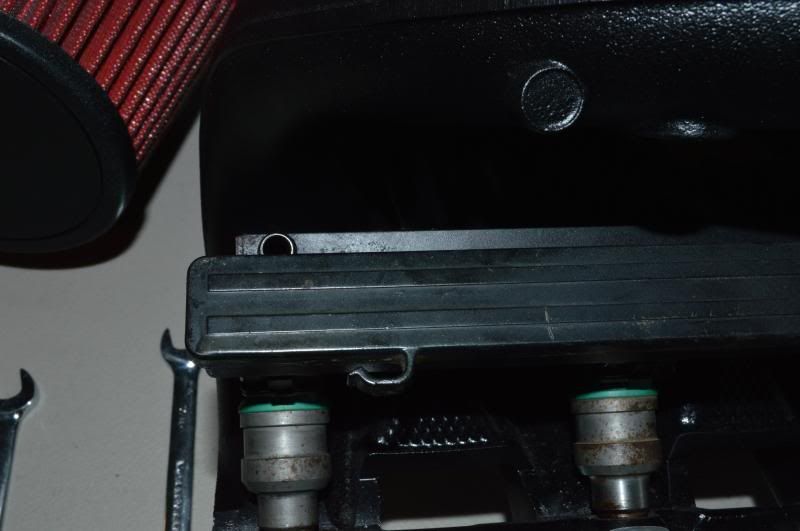 Modified a bit to fit, and yes I resealed it to keep moisture/fuel out -
Started to disassemble old ETA head and remove harness -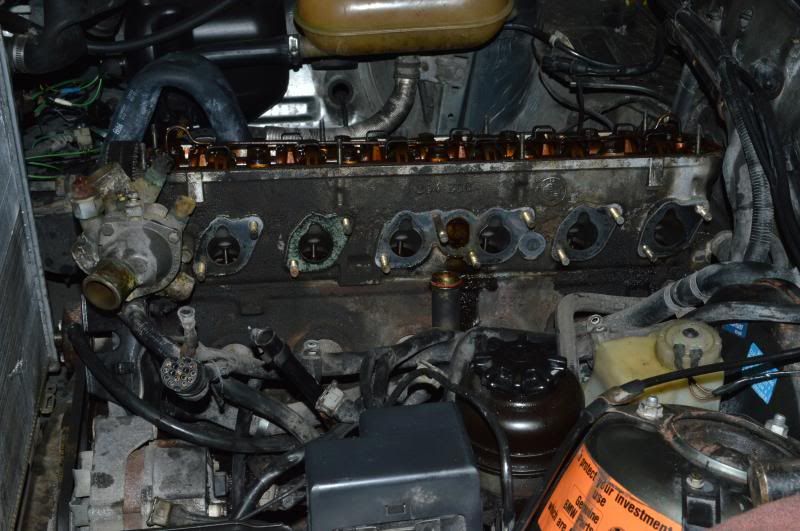 Head ready to go on -
Boom! Love how you can preassemble everything on an e30 and slam it right in.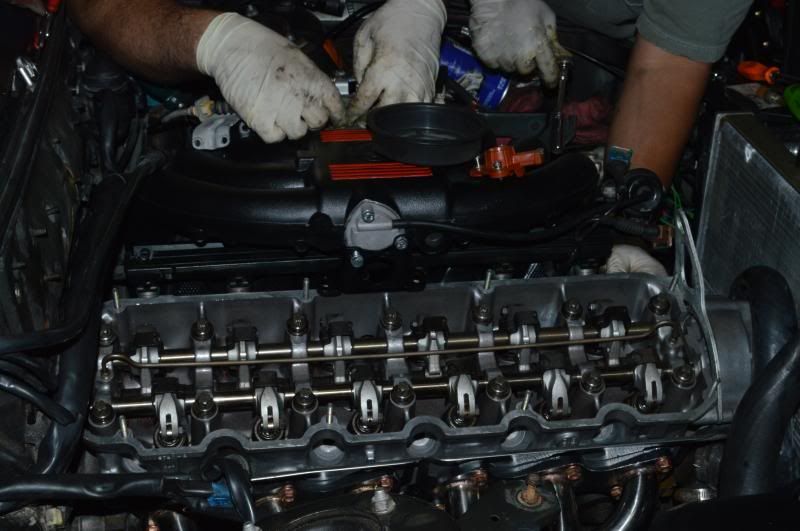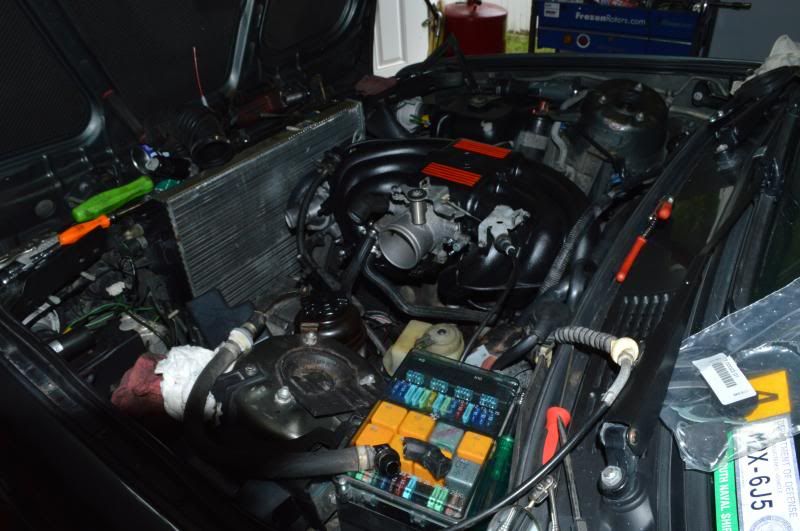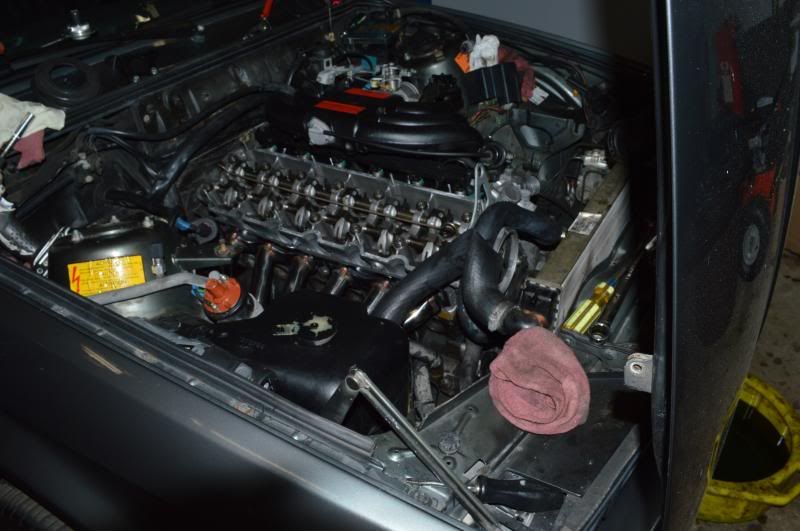 Headers on.....Ebay long tubes.....no fitment issues at all.
Just about all sealed up....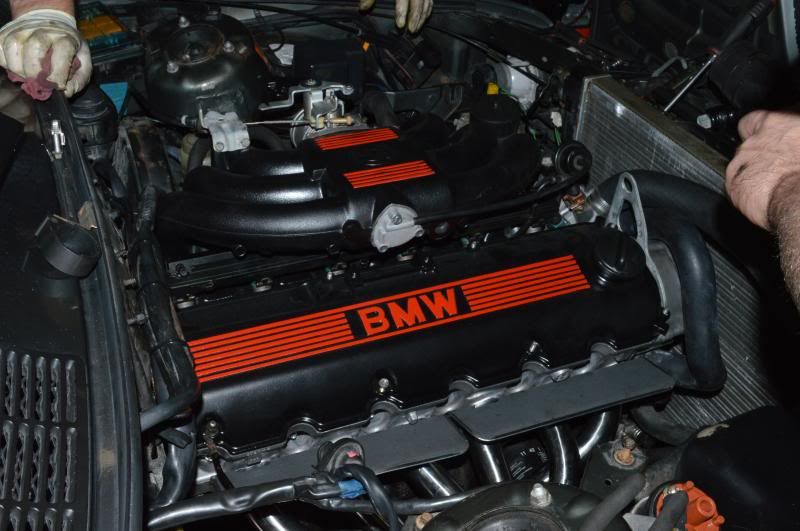 and done.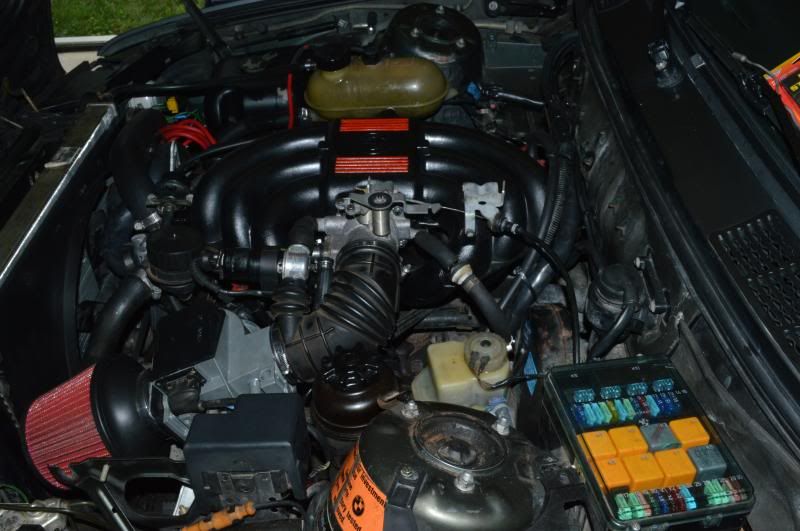 Technically it didn't fire up on the first start because my dumb ass forgot to take the cap fittings off the new plugs. As soon as I got that sorted it fired right up and starting idling mint. I haven't really gotten a chance to drive it other than around the block because its open header right now and insanely loud - although it did seem to be a little sluggish on aggressive throttle so I'm sure I've got some sorting to do.
Next up is fitting my Mtech 1 rear apron! That update coming soon.