Nothing particular to update other than painting and cleaning parts is going well. Pretty happy with how these have turned out.
Pulled the tensioner pulley apart as I didn't want to buy another and it was seized. A few minutes in a vice and some penetrating lube and it moves freely again. Pulled the bearing shields off the pulley and cleaned and relubed those, spins smooth. Cleaned and painted.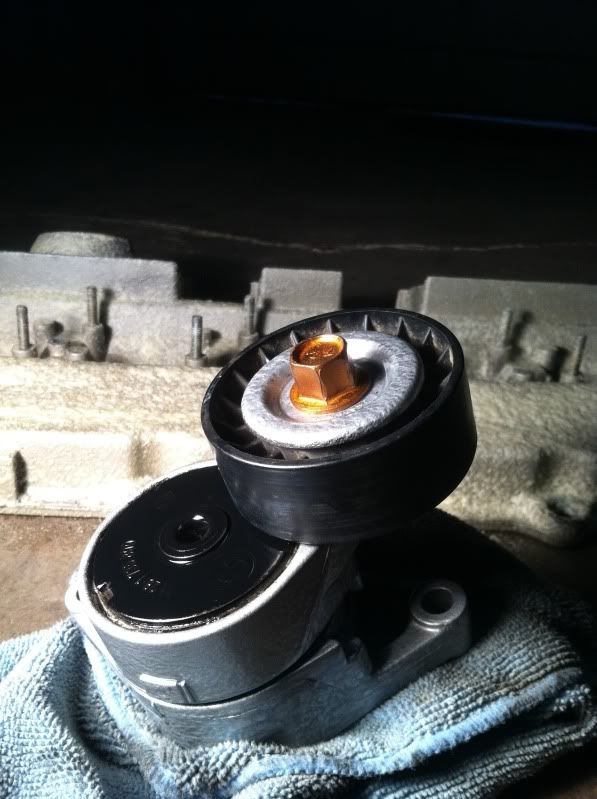 Engine arms also hammer finished and thermostat housing wrinkle finished.
Working on stripping the valve cover but paint stripper isn't liking this strangely cold Ohio weather. It snowed this morning

. Not cool Ohio.
Going back up to the shop this weekend and painting the block and hopefully getting it mostly back together. By next weekend I'd like the engine done so I can start pulling and prepping the car.