So, some history, I took a almost 4 year break away from the BMW scene, In 2009 I bought a euro 316i E30, when I was in Germany with my ex-wife, and fell in love with E30's. My ex wife didn't understand that if a car has a temp gauge, it probably isn't going to have a dummy light. Needless to say, she overheated it, and popped the head gasket. I did a motor swap, and not long after that, ex wife made me sell it. Then about 2 years later, divorce, and sent back to the states.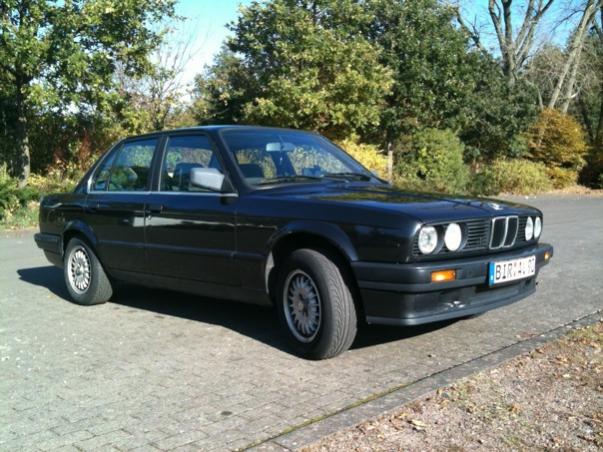 Edited sections are in grey. final changes in red. 11/22/2016 updates in blue
I picked up a 1987 325e, with the motor and tranny pulled from the car. motor is stripped to a bare block and bare head. the guy I bought it from included everything I need, except crank bearings and bottom end seal kit, to rebuild the motor, all new BMW parts. In addition, I recently picked up a Seta short block and a Seta 885 head.
Motor
:
All bets are off now! I managed to find a M60B40 for next to nothing. so needless to say, that's the swap I am doing now.
Swap started 2/2016, first start 5/23/2016, first drive 06/01/2016, 06/07/2016 first longer drive, first run to full operating temp
The plan for now has some of the details up in the air, I figure since I have all the stuff to rebuild the M20, that's what I am going to do. Obviously, I'm going to use the Seta short block and 885 head. I am undecided on what cam I want to use, but it isn't going to be a stock i cam, I want to go hotter than that, but I don't want to go too hot. I'm planning on doing as much of the simple, inexpensive things I can, Stuff to make it flow better. Little things like port matching, larger injectors, i ECM, and probably chip it also. I'm shooting for around 250 hp, which from what I have read is pretty doable without getting crazy.
Once I get the Seta motor up and running, I'm planning on building a mild turbo motor with the other block. Needless to say, I have not even started planning that one yet.
Transmission and diff
With the M60, I decided to go with a Getreg 420g 6 speed. I'd like to go with a light single mass flywheel, but with how much they are running, I will ultimately probably stay with a stock flywheel and clutch.
Pretty much stock Getrag 260, and a 3.73 LDS. I have a brand new eta clutch, and the stock, never resurfaced flywheel.
Exaust
Plan here isn't changing much, I will probably have to build my own headers to get what I want though.
Ended up using the Garagistic modified X5 headers, and running dual 2.5" with a X pipe and a FLowmaster 40 out back.
planning on using some kind of long header, a high flow cat, and the magneflow cat-back system. I really like the sound of the Magneflow system, not to "ricey."
Suspension and brakes
H&R cup kit will probably be the direction I head with springs and shocks. I'd like to go coilovers, but I can't see spending that kind of money, when I can get what I want with one on the cup kits.
The exact manufacture of the components is still up in the air,
but I'm planning on doing some kind of coil-overs or other adjustable suspension.
and of course beef up all the bushings, e36 steering rack,
ended up with a E46 330i rack
and all the other standard "upgrades."
Camber plates already installed up front, and welded in adjustable subframe for the rear.
From what I have read, the brakes on the E30 are really not bad, so my plan for that is to rebuild or replace the calipers, and replace the rotors with cross drilled and slotted ones. in addition, I am planning on replacing the soft lines with nice braided ones.
Interior
gonna stay stock for now,
Still staying stock, I might replace the front seats, again, still up in the air on that.
once I start prepping for the turbo'd motor, I will probably do a mild cage and
different seats. That is Years down the line though...
Body
Eventually I'm going to go back to the stock Cirrusblau Metallic, but right now it has a shitty dark blue respray. Until I am in a position to have it stripped and repainted, I'm debating plasti-diping it flat black. I'm going to go with euro bumpers and smileys. And of course, I'm going to drop it about 1"-2" other than that I'm going to stay pretty stock looking on the outside.
I'm not repainting it anytime soon. kinda like the shitty paint look.I do have some rust I need to address, mostly in the battery tray.
decisions were made, it's not ever getting painted.
Wheels
what can I say, I'm a sucker for bottle caps. so that's the plan, going to find some larger bottle caps to fit it, and stay with that.
I would love to be able to do BMW Style 4, Style 61, or some type of Alpina-style wheel. probably 17".
It has become really REALLY obvious now, I NEED to go with wider, For traction reasons.
That is all I can think of for now, a lot of the details are still up in the air, and as I nail down details, I'll update here. I have a daily driver, and I have a back up to my daily, so this is nothing more than a toy. I'm shooting for a car that is fun to drive on twisty roads, and occasionally on the track, but still be able to drive it to work if I feel the need. and of course, I'm open for any information and suggestions that the community might have for me.
EDIT:
Also, after doing some research on the history of the car, I have found a few things, It has a branded title, and I knew this when I bought it. some more details have come out with it, the body is a '87, the rear right corner is from a '86. hood and and trunk lid is from a '88, rear parcel tray (I think thats what it's called, the panel in the back window where the speakers sit) it's a 1990, the front seats are from an '88. the tranny is original to the car, and of course the motor is a '88 SETA with the '87 ETA fuel management system. All in all, this car is kind of a Shit Show, hence the thread name change.