Hey guys,
I've been looking on and off for almost 6 years, and finally picked up an '86 325e yesterday!
It's a little rough, currently doesn't run and has been sitting for a few years. The body is pretty clean considering I only paid $520CDN for it.
It does need a really good cleaning!
Needs a rear taillight, bumper, gas door.
I've got two matching spare wheels and tires that hopefully hold air.
Has the normal E30 dash cracks, but the rest of the interior trim is in good shape.
Drivers seat is the worst of the three. One ripped seam and two holes. All can be fixed.
Looks much worse in pictures then it actually is.
Other seats are in good shape, just need to be re-dyed.
Plan is to get the car running, fix rust where I can, and essentially do a resto-MOD that I can daily drive. I don't want to swap the diving boards, or "rice" the car out. I want it (relatively) quiet and comfortable.
Without further ado, some pictures!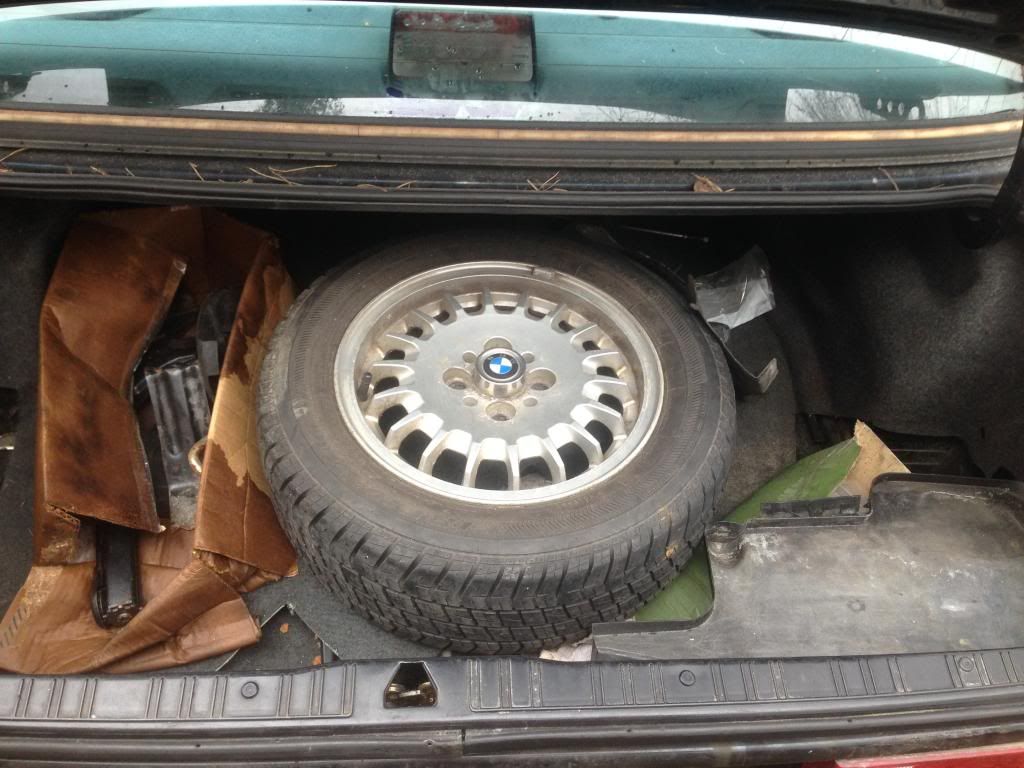 Cheers!