After last years driving school and trashing the fender on my M5 I decided I can't afford to keep beating up my M5 on the track. It's also too heavy/powerful for me to really enjoy and learn. 4 years ago I sold my 89 e30 autox car soon after buying it because of a career change and moving out of state. Anyway, long story short I missed my e30 and wanted another ever since.
I saved a bit of money and went on the hunt for a local e30. My plan was to find a good deal on a car with a straight body, no/minimal rust and decent interior. The mechanical condition really doesn't matter much to me because I can fix all of that. I swore I would never get another car that needed major body work after owning my 83 landcruiser. I can do some paint correction but I hate body work!
I found this car: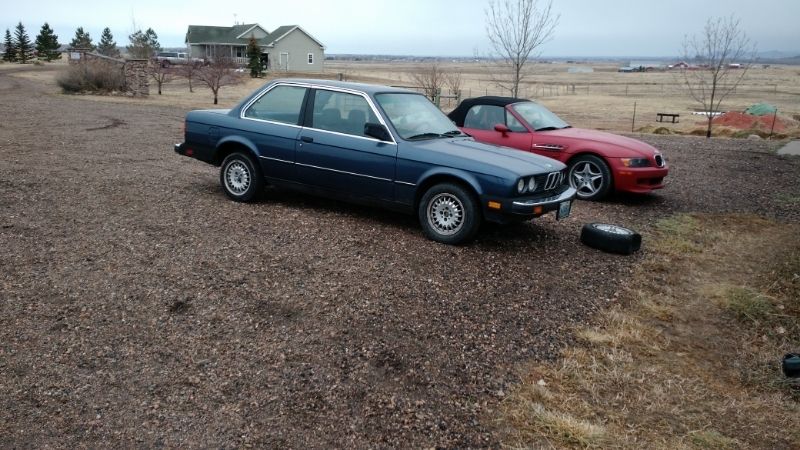 Apparently this color was carried over from the 2002's into some of the early model e30 production for a couple years.
seats are still pretty good, except the tattered passenger leg bolster.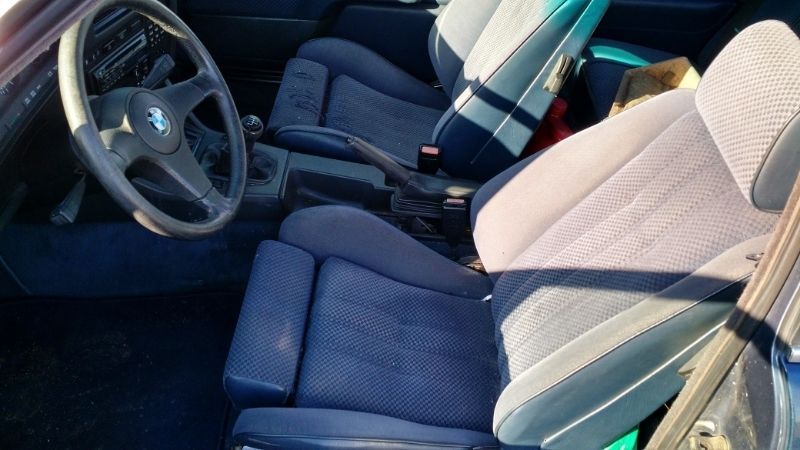 1985 (build date 12/84) 325e Coupe - Arktisblau Metallic with blue cloth interior and cloth sport seats.
The car had 2 owners and lived in Wyoming most of its life.
Straight body with a couple tiny dings
Original paint and clear-coat in good condition
interior is in good shape no major tears or rips.
Runs and drives
$750 dollar price :nice:
Planned Mods/Parts (already sourced):
98 M52B28 Swap
5 Lug / e46 BBK kit (thanks Nasieg and elcoy)
4.10 LSD w/ z3m finned cover (thanks eric)
Bilstien Sports Shocks
H&R Race Springs
UUC Spec E30 adjustable sway bars and end links
Adjustable and reinforced rear sub-frame
Euro smiley headlights
Red46 Sump Armor
Bimmerworld Sump Baffle and oil pump nut safety wired
Reinforced front sub-frame
Ireland Engineering Race/Street adjustable camber plates
Turner Motorsports urethane reinforced rear shock mounts
Condor Bushing - Trailing arms, sub frame, transmission and Engine
Bimmerworld FCAB
New Febi front Control arms
New factory guibo and center support bearing
Getrag 260 with swap brace and UUC angled DSSR
Mishimoto Aluminum Radiator w/ 16"spal fan
Stock headers w/ injection port welded and ceramic coated (thanks bmwsob)
Refurbished euro bumpers in powdercoated shadowline black
Porche 944 booster
E39 528i rear calipers
E46 M3 front calipers
Reprogrammed ECU with SAP/O2/EWS/Speed limiter delete
E36 DS2 17x7.5 square wheels W/ Falken Falken Azenis RT-615K - 205/40R17
E46 330ci steering rack
E46 M3 front Rotors - Zimmerman Blanks
E46 325 Rear Rotors - ATE Blanks
Brake lines ECS Tuning Braided lines
E30 M3 Rear Hub and bearing
E36 Front Hub/bearing - FAG Hubs
Brake Pads - OEM compound
Coolant expansion tank (late model)
Rear Main and most engine gaskets - Purchased full top and bottom gasket sets, rings, and bearings.
Short shift UUC EVO3 kit
Lug Stud kit and 5mm front spacer and 17.5mm rear spacer
Custom exhaust t304 stainless w/ B&B tri-flow muffler and resonator - Thanks Element6 (to be fabbed to stock headers)
I will update this thread with more pics and progress.
- Parts Porn -
Euro Bumpers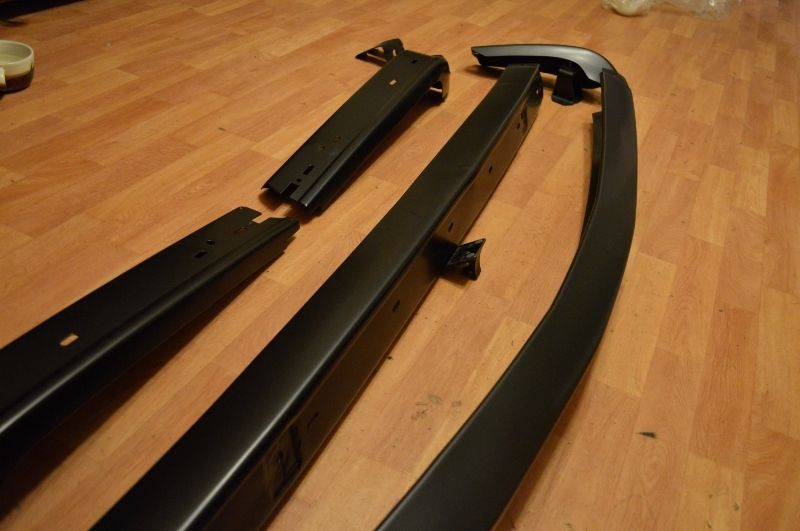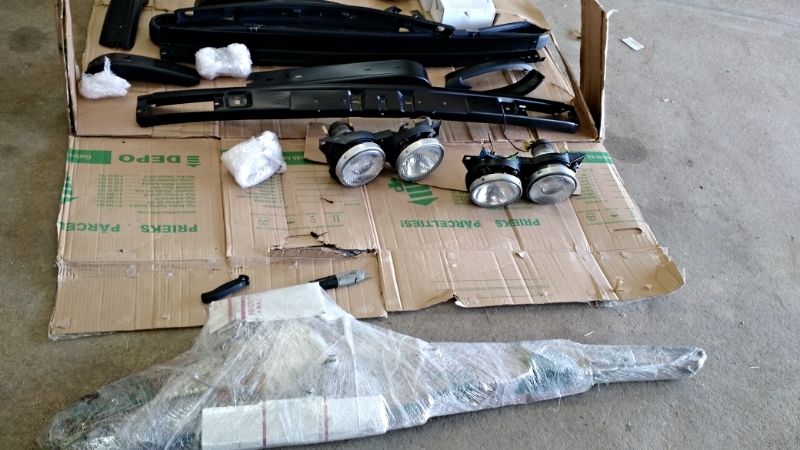 Wheels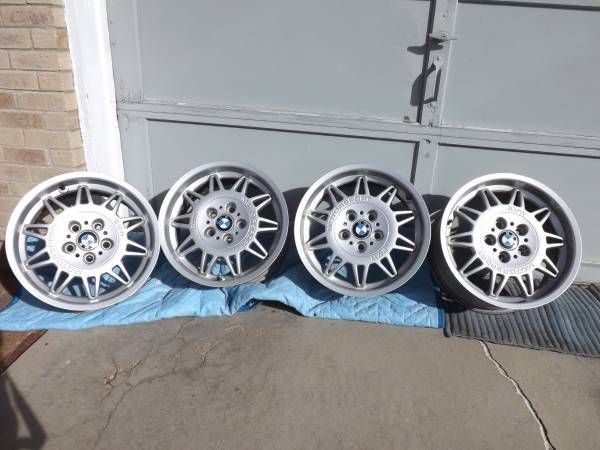 Engine