Most recent: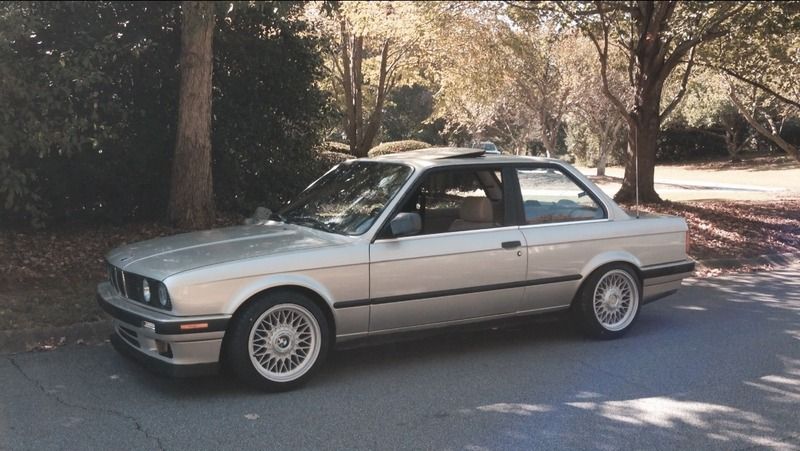 Hey guys,
I figured it was about time to introduce myself and start posting some progress on my local craigslist find. Resto/Weekend/track project..
A few weeks ago while randomly searching craigslist, I stumbled upon a very vague listing of a 1989 BMW 325i. All you could see is that it was gold, faded and in one piece. I emailed the seller and told her I wanted it and asked when it could be picked up. She stated it was part of an estate sale and she was only going to be in town Saturday to make the sale. This made is a bit difficult for me as I am busy with family on the weekend. Oh well. I found a late model E30 that appeared to be in one piece! Finally. I had been searching for a long time for a clean late model that was not $10k! Schweet!
Did I mentioned I recently had two screws placed in my ankle? Oh, well I just had surgery. So being on crutches I am even more useless. I called up a long time friend and he offered to drive over with me and pick it up! Fast forward. We pulled up to the house about an hour away. This is about the only picture I got while making the purchase. Happily said it was purchased under $1,000.00.
Blah.
Heres Chris checking out the goods right before we took off.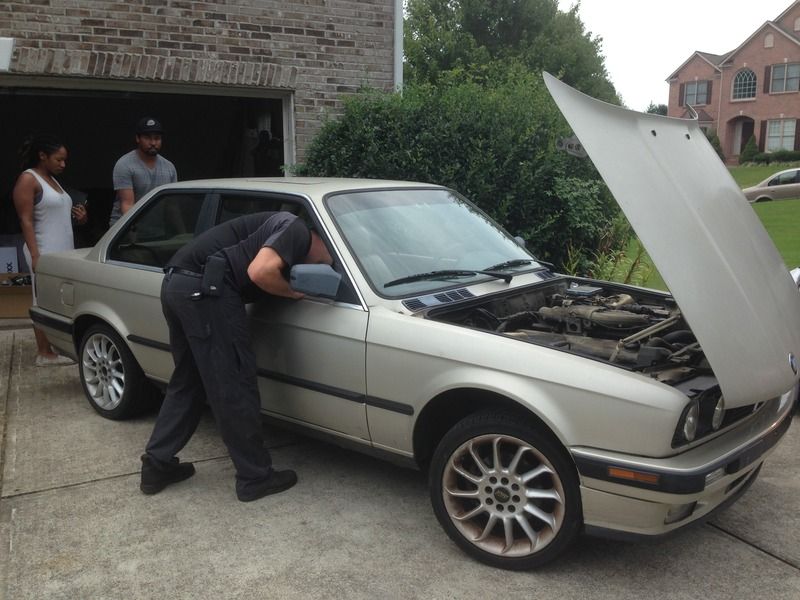 I was excited to have all the late model parts in great shape! Even the clear is still good on all the parts. The rest of the car is dull.
Got her to my mothers house where the car will be stored. MY son also went with and was very excited to have a project car! I had purchased an ES when he was a lot younger and he remembered!
Ugh those wheels..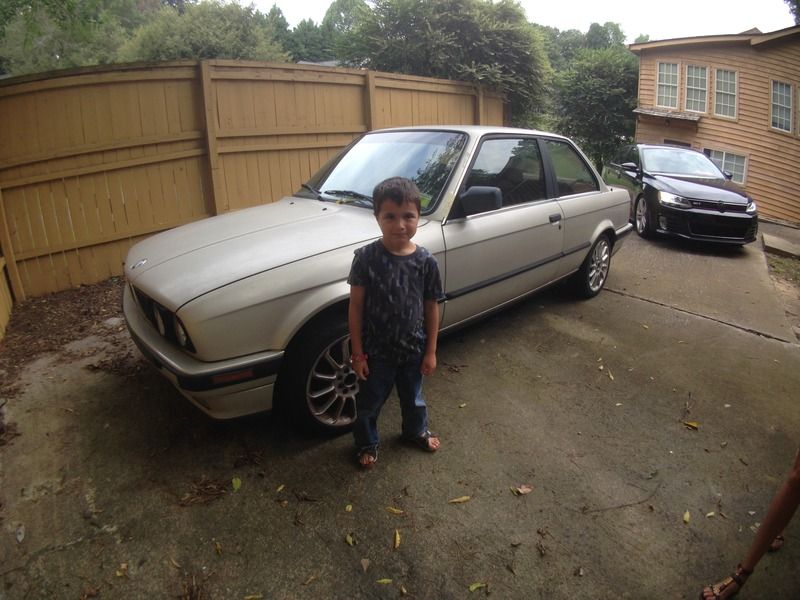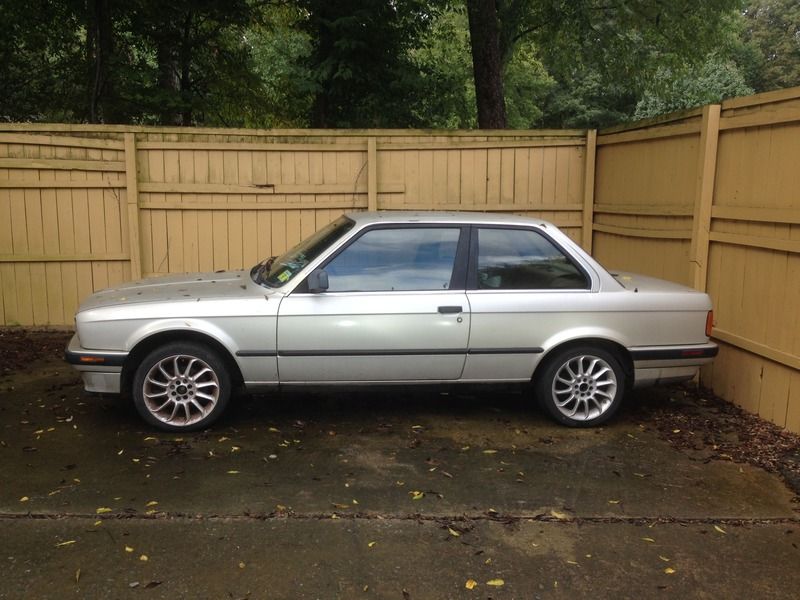 Time to start cleaning her up and start taking things a part:
WTB Passenger side tail light! I'll trade! lol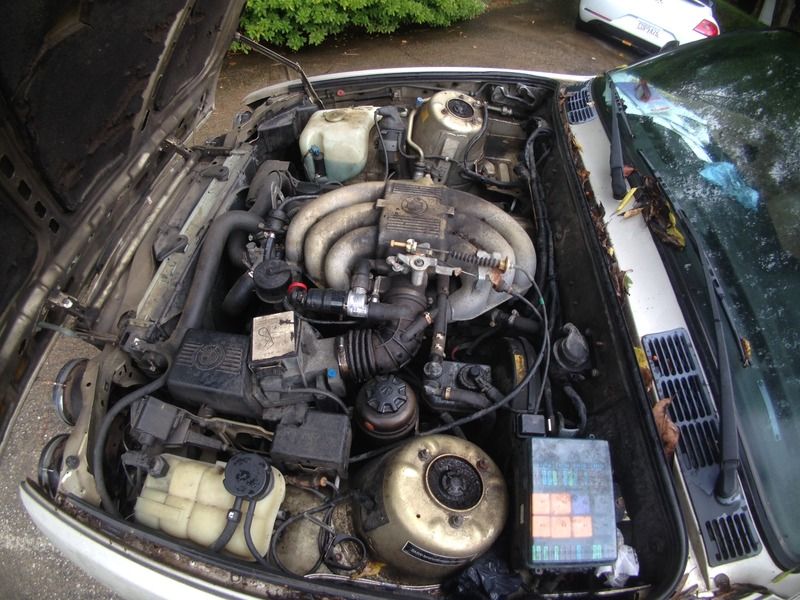 A little better!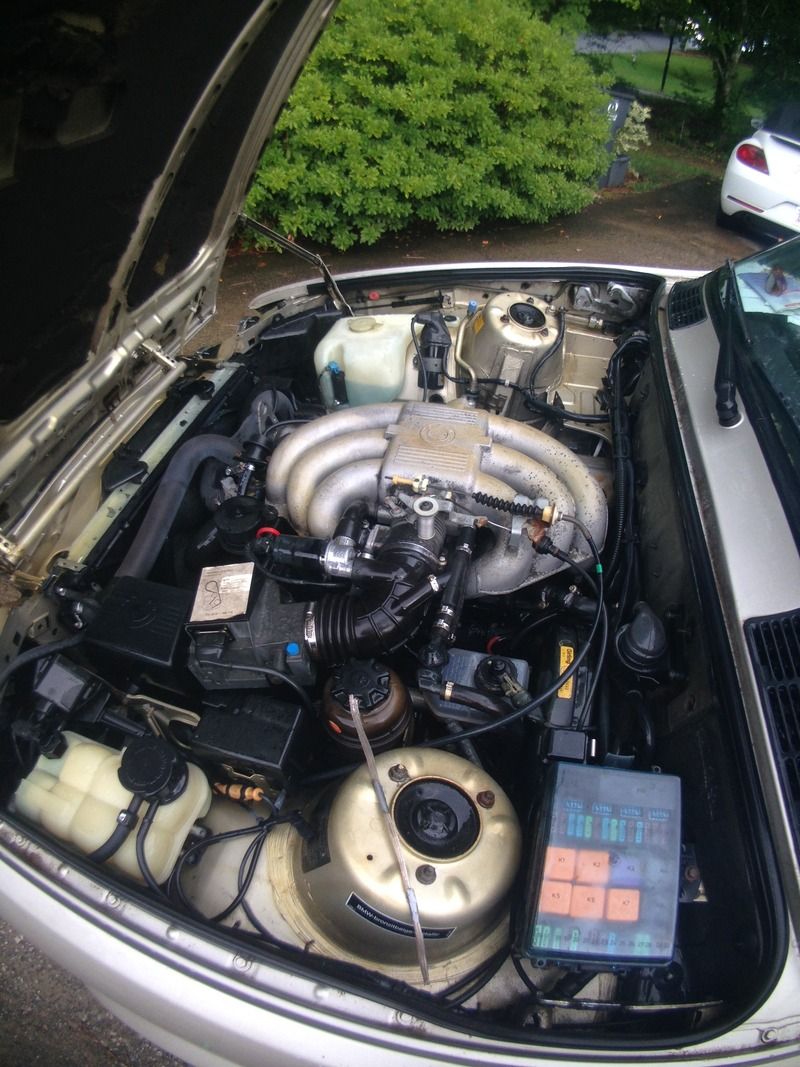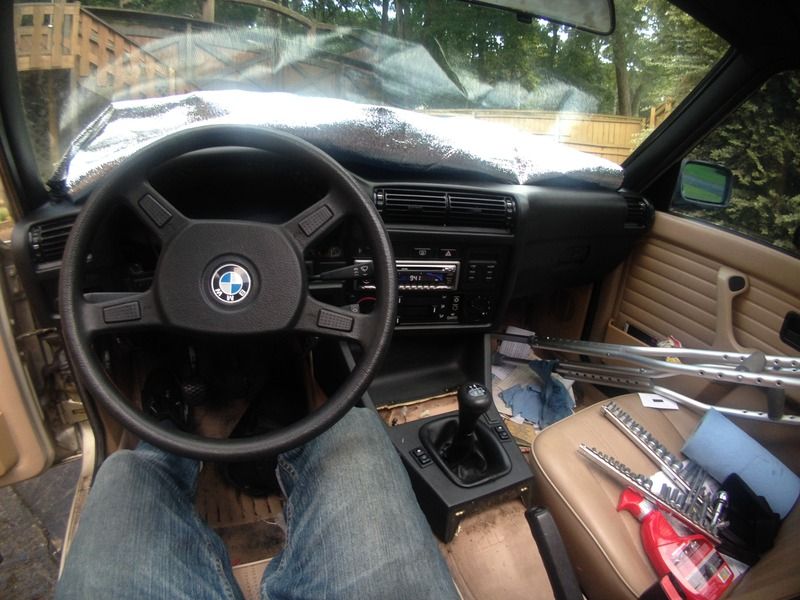 While still randomly searching craigslist, I found a convertible that was being sold as a rolling chassis. I was told it was lowered on H&R Sport springs, had complete front end, aftermarket wheels ( temporary) and 2.93 LSD from factory.
I also wanted the complete front strut housing and complete subframe assembly for the suspension build. I can drive the E30 around while ordering/saving/installing the suspension and rebuilding the LSD..
He had it listed for $500. I emailed him and told him I would do $200 as a last resort since he was moving and needed the car gone. After people playing games with him, he said lets go. I called the wrecked and went to pick up the parts car. $285 all in, she arrived at the house.
Waiting on tow truck: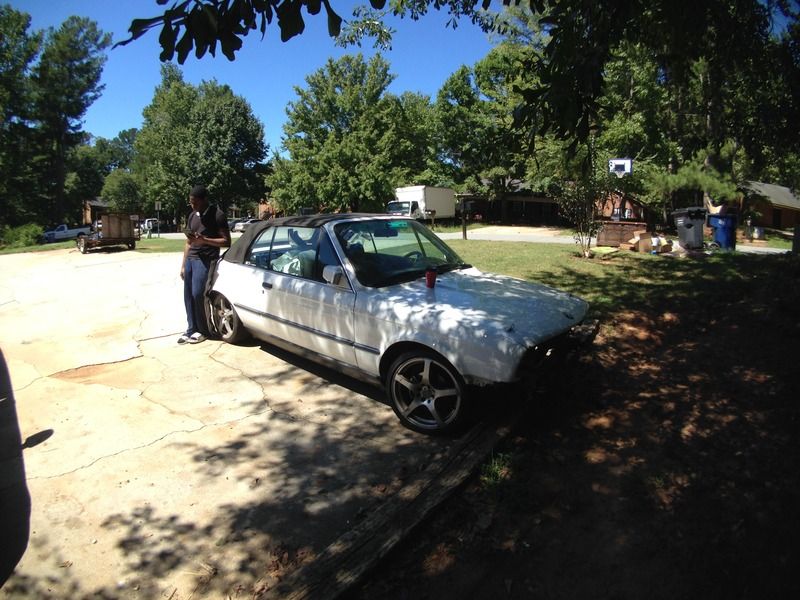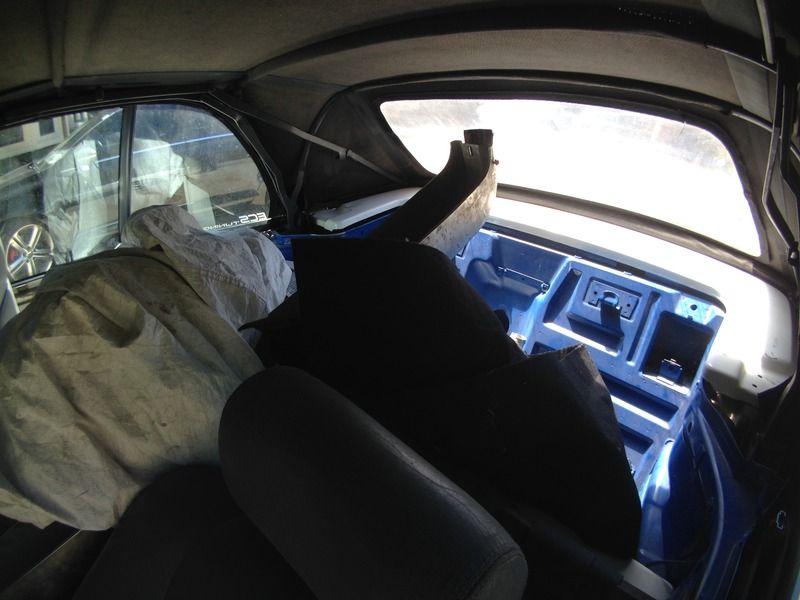 Included a very heavy cast iron v8 block.. thanks..
Delivered!
We sat her down on some damaged wheels I had to make it easy for me to get underneath..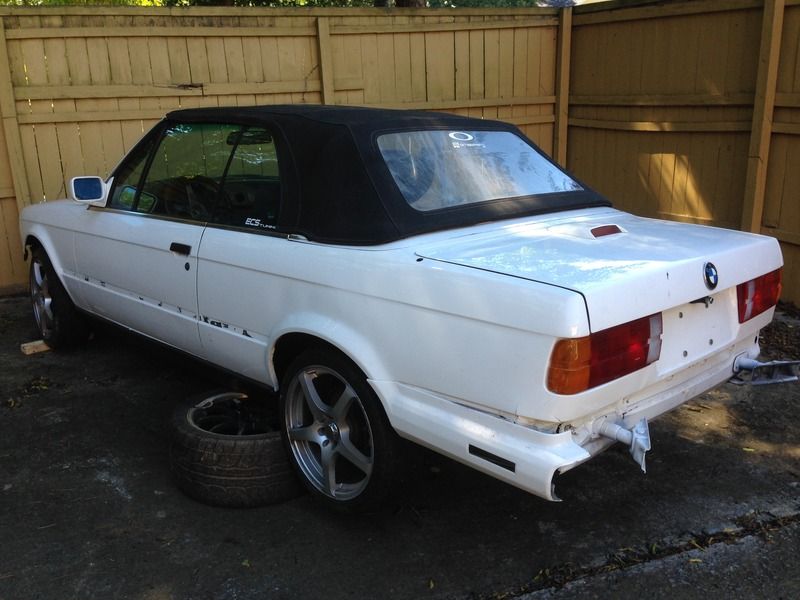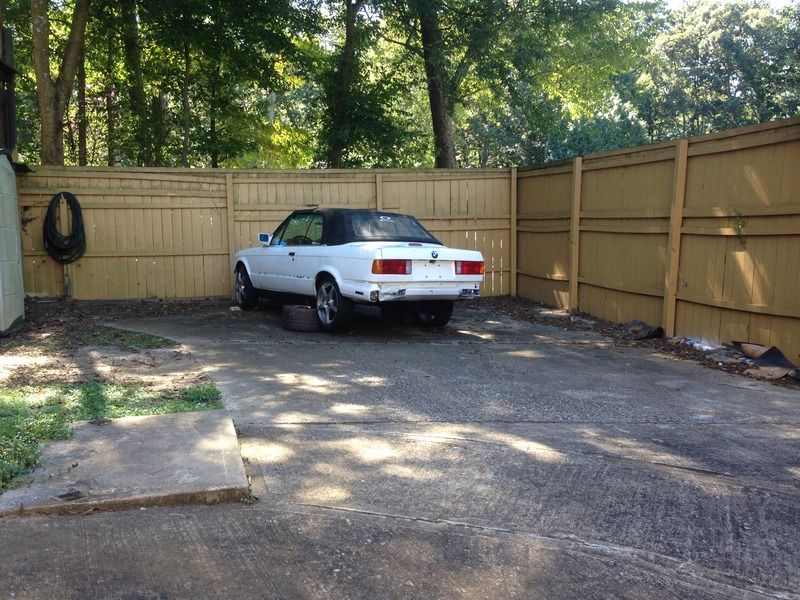 Random pics: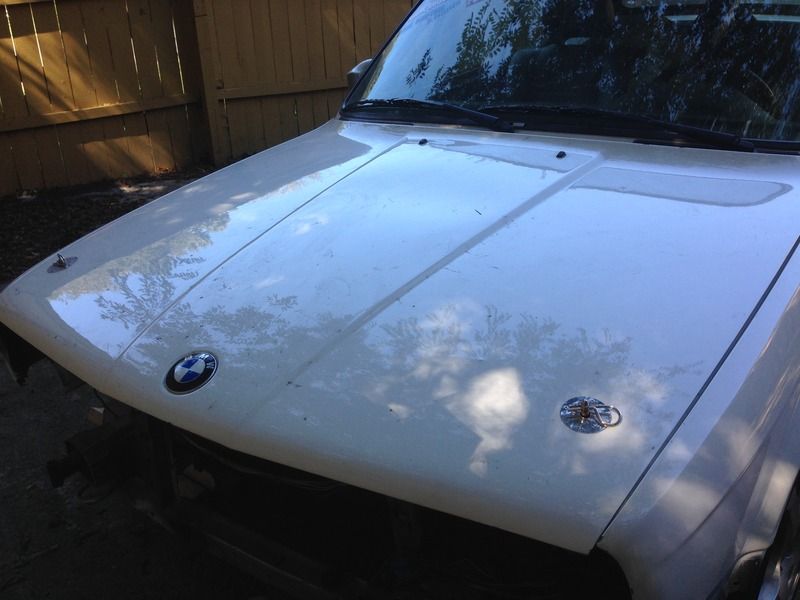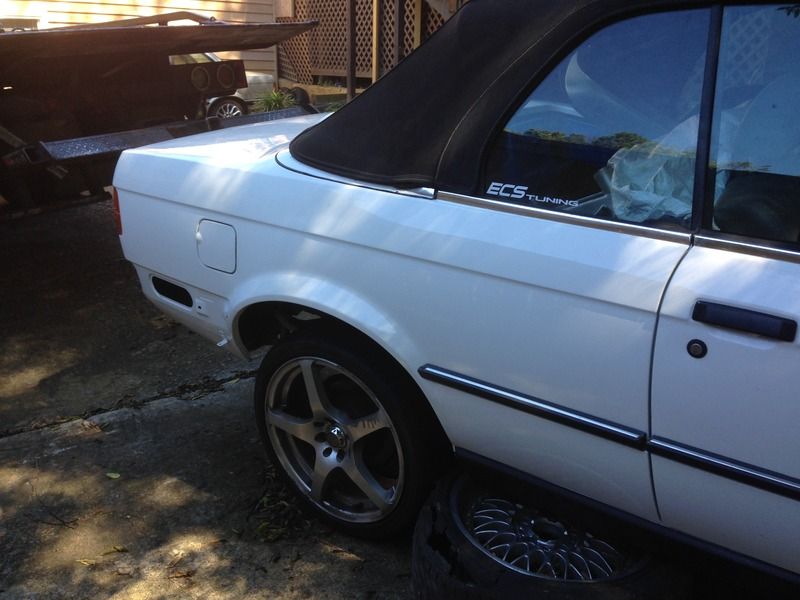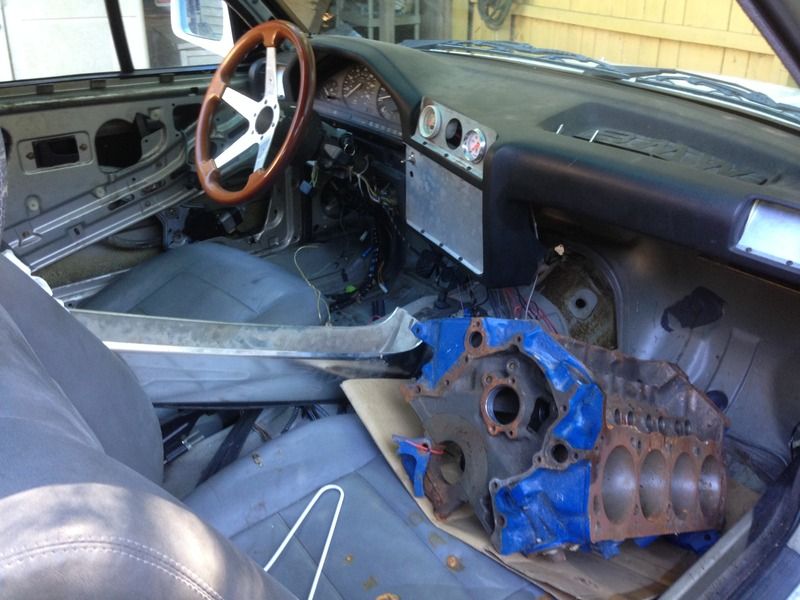 Actually a nice wheel, the wood is in good shape. Center needs some polish! Apparently some drift project or something. meh. I started taking apart the parts car. I was semi excited to have some better looking wheels on Goldie but the excitement was short lives when I pulled the passenger front wheel of. Apparently he towed the car flat when he moved but I guess forgot to put the spacers on... tire...wheel...strut housing... nice..I also found out it has IE Stage 3 springs and not H&R..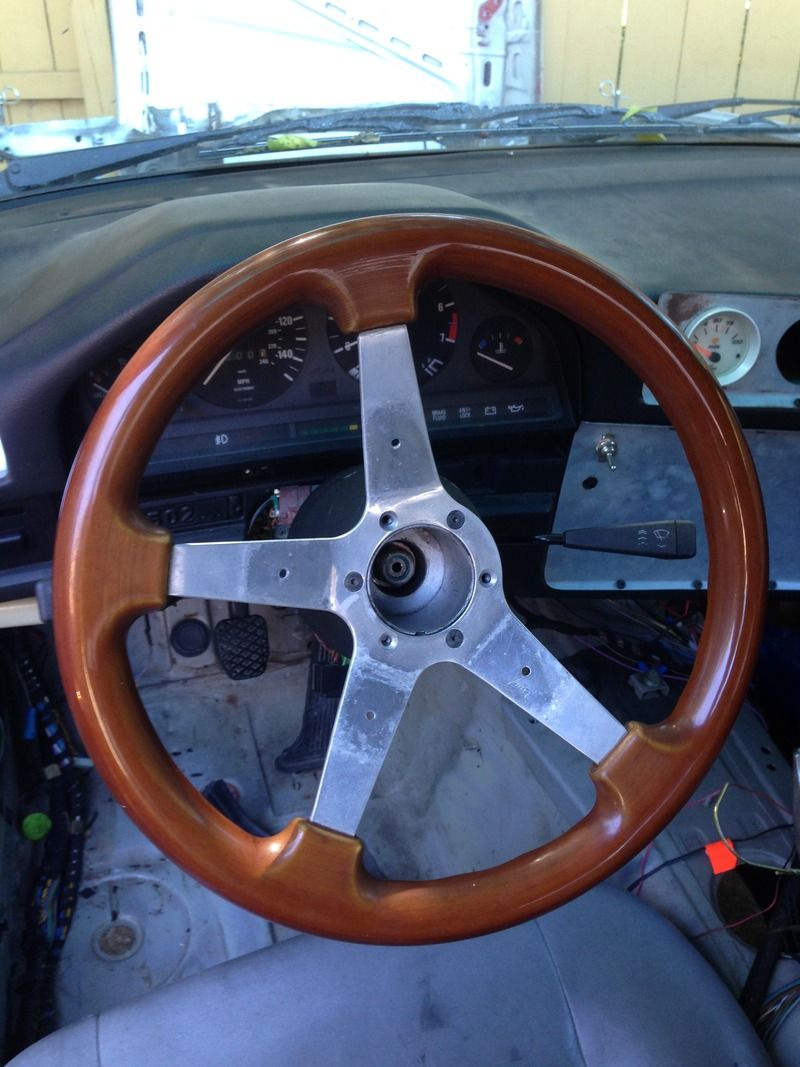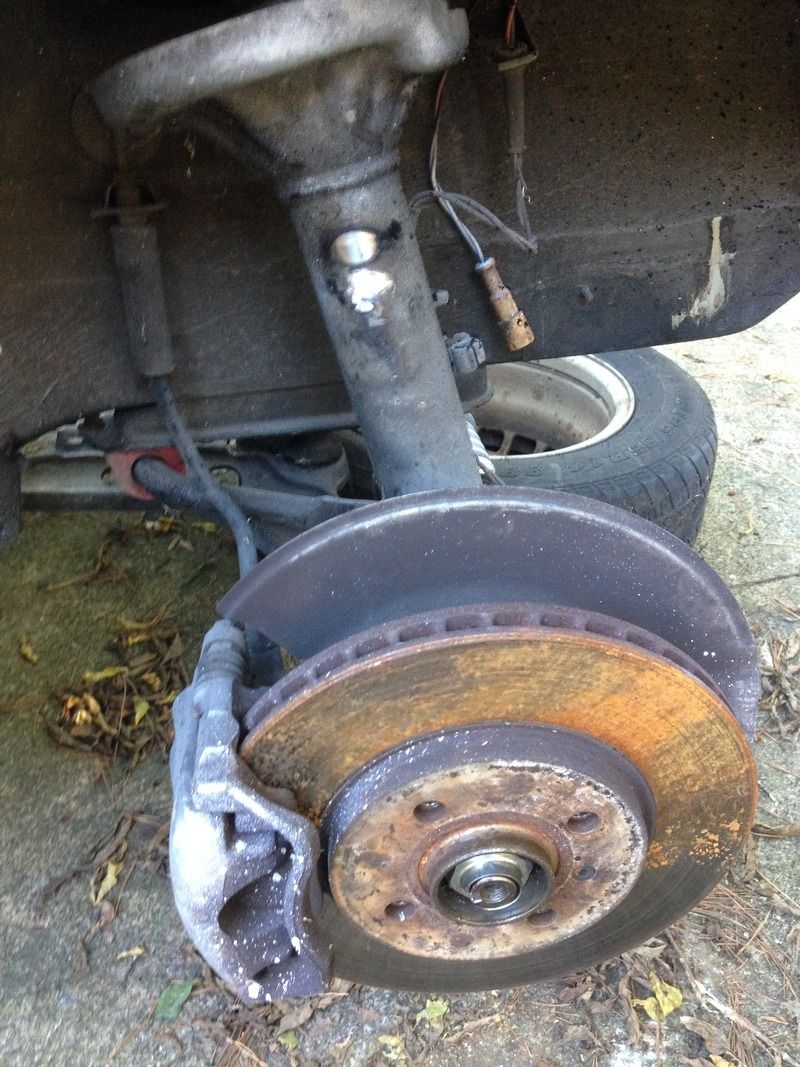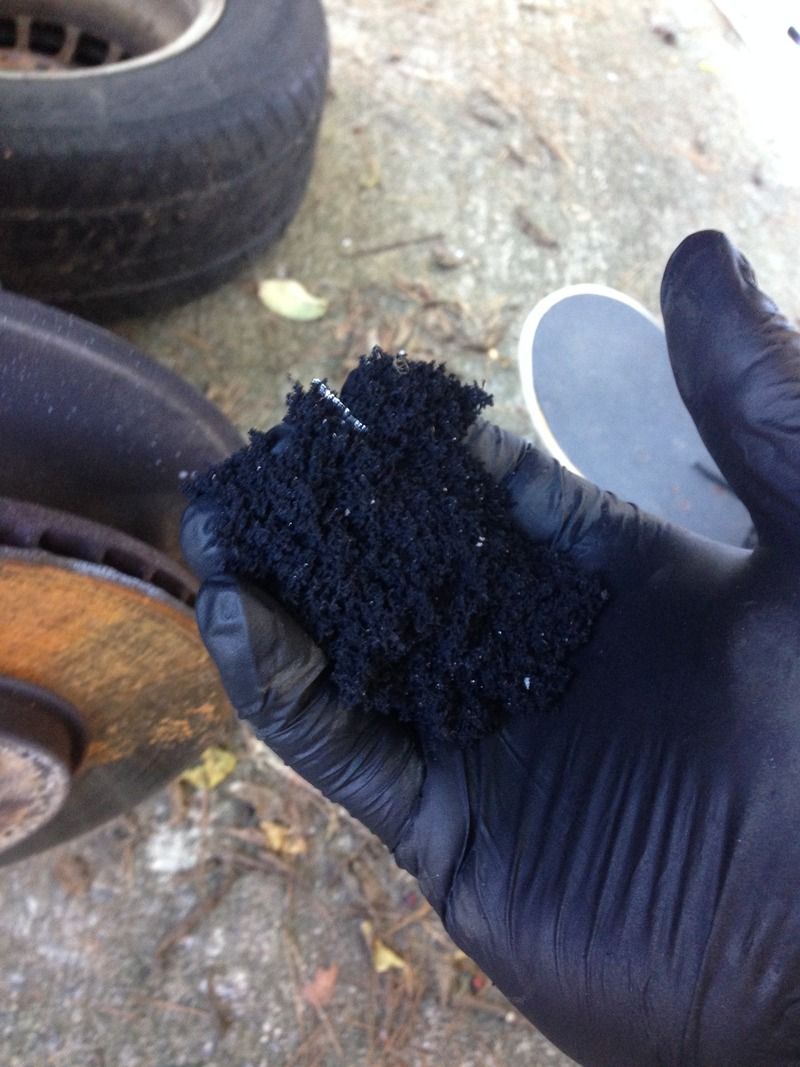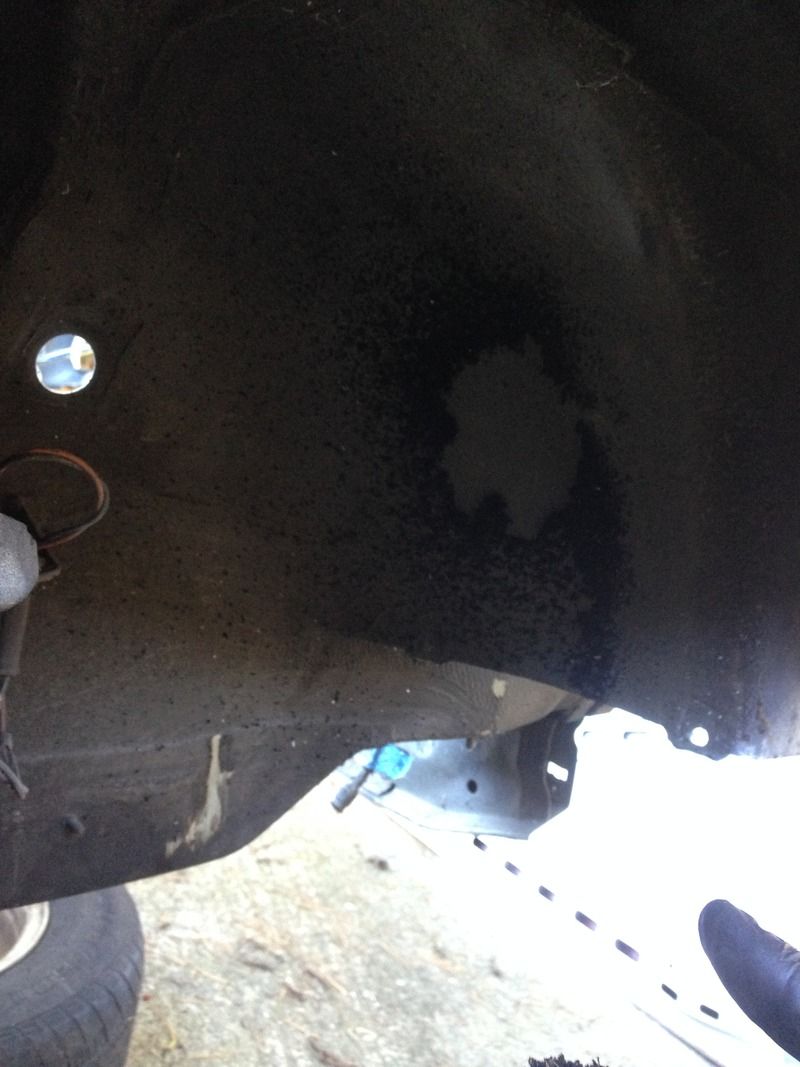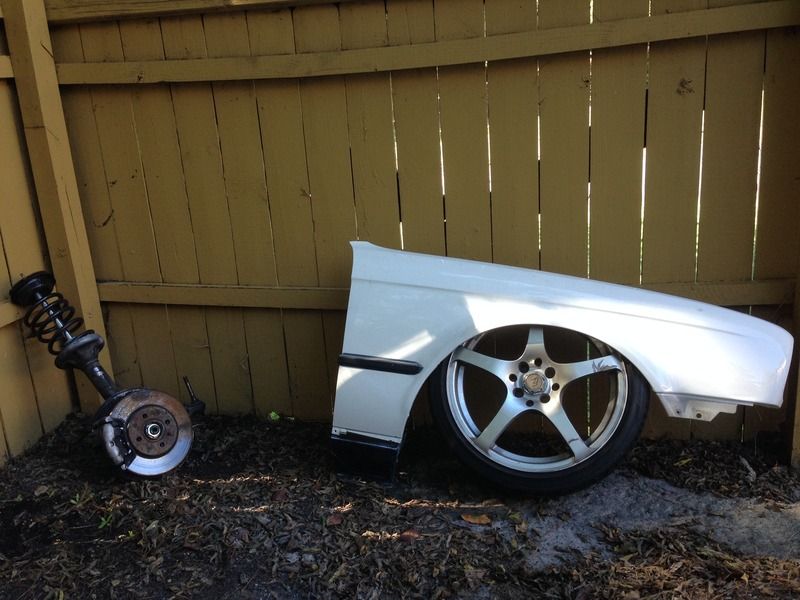 How I left her day 1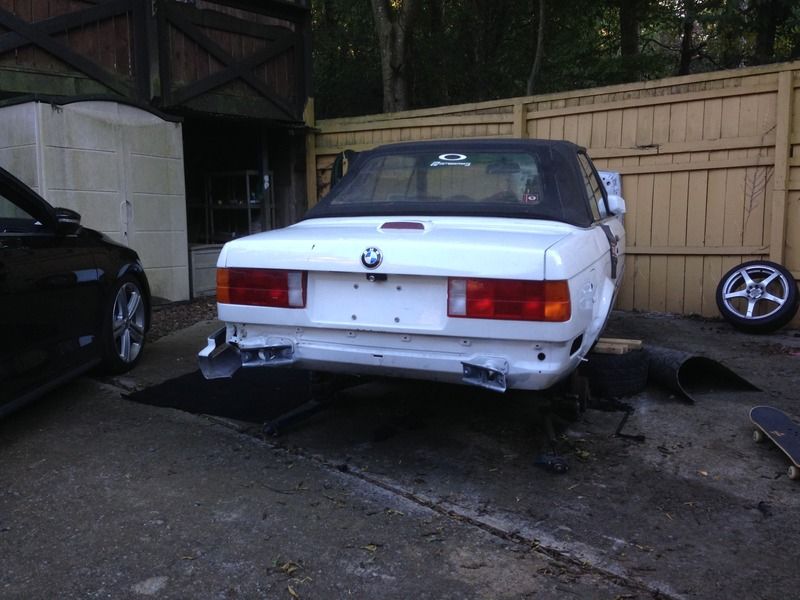 She sat untouched...
A day later after struggling with the damn e brake cable to drop the sub frame!
Hello there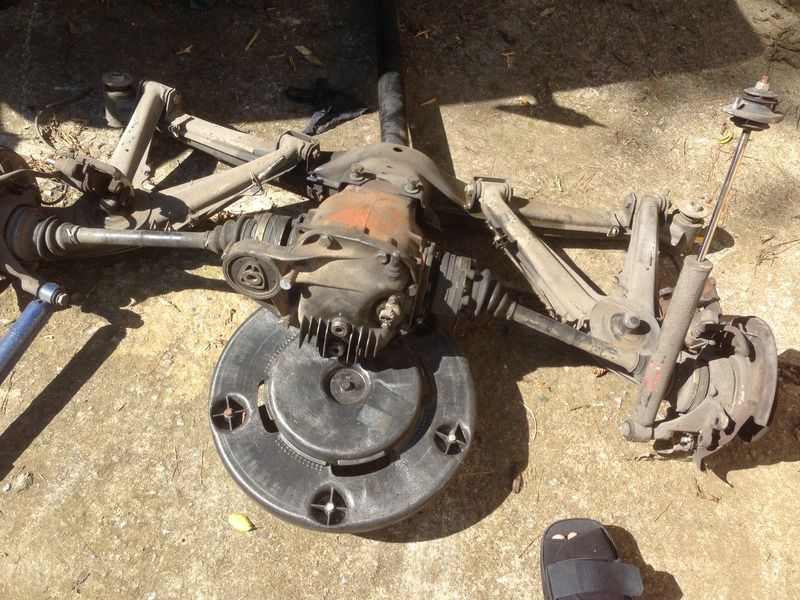 What a mess lol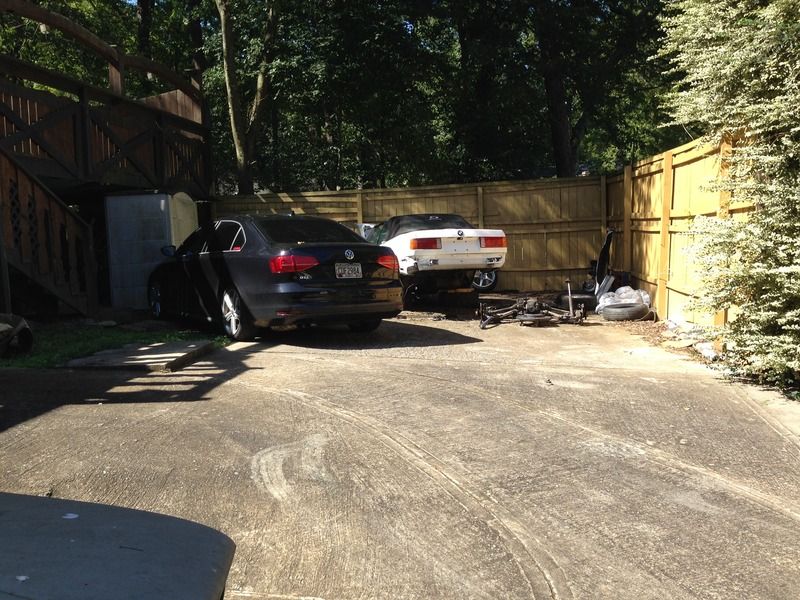 Light de greasing bath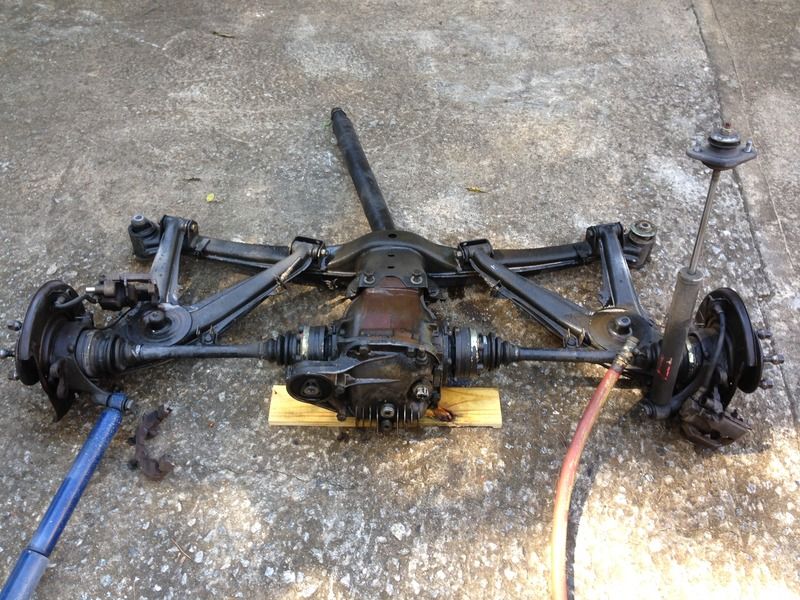 I was exhausted today but still wanted to get some stuff done. I decided to pull the front bumper and was the front end down. Ugly halo lights came off too. She got a good wash under years of yuck!!
OEM lights went on. I also tried one of the good wheels..Not horrible. They will do for now..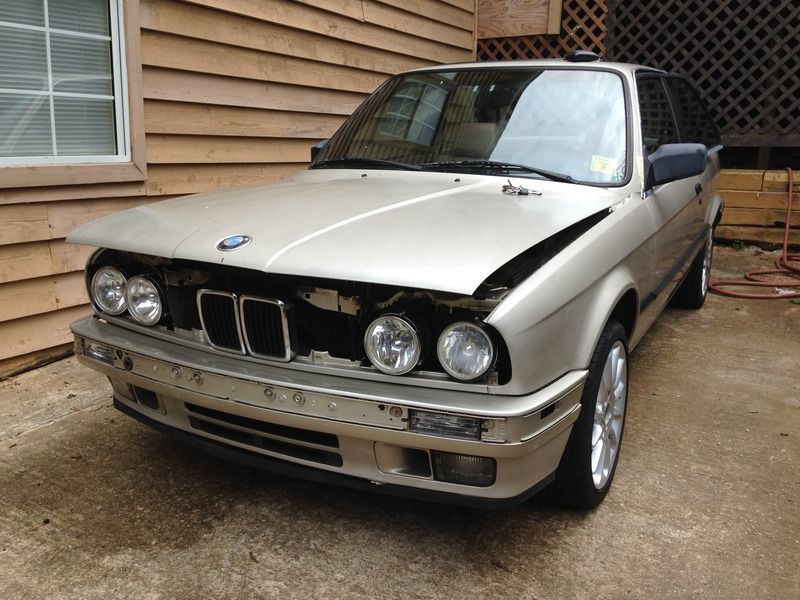 Speaker wire... blue halo yay..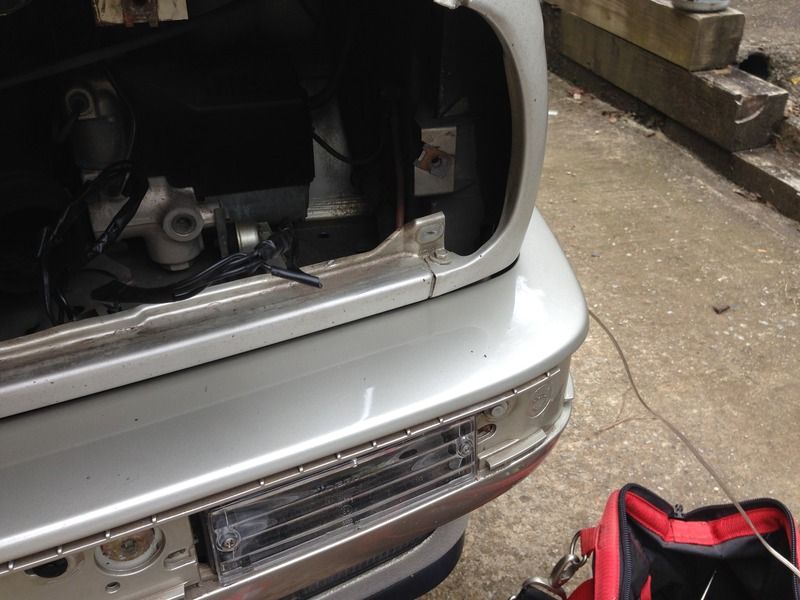 Bye ebay headlights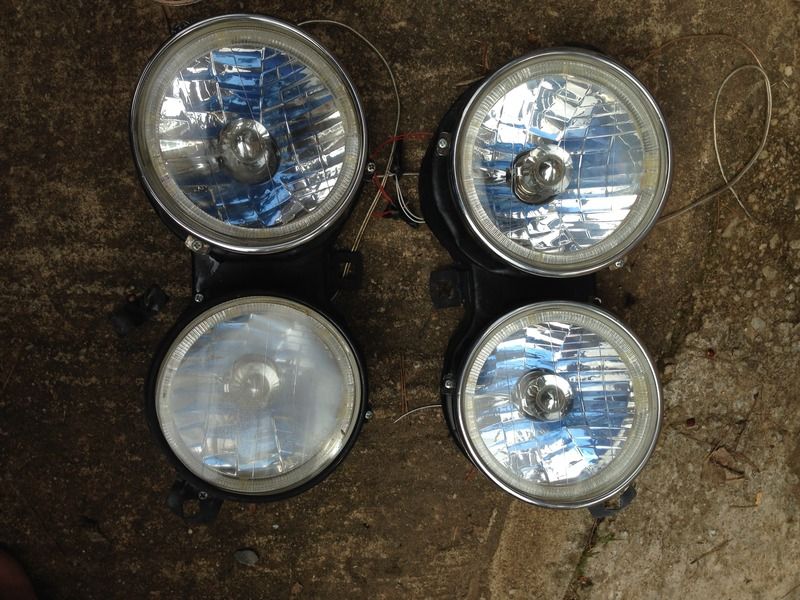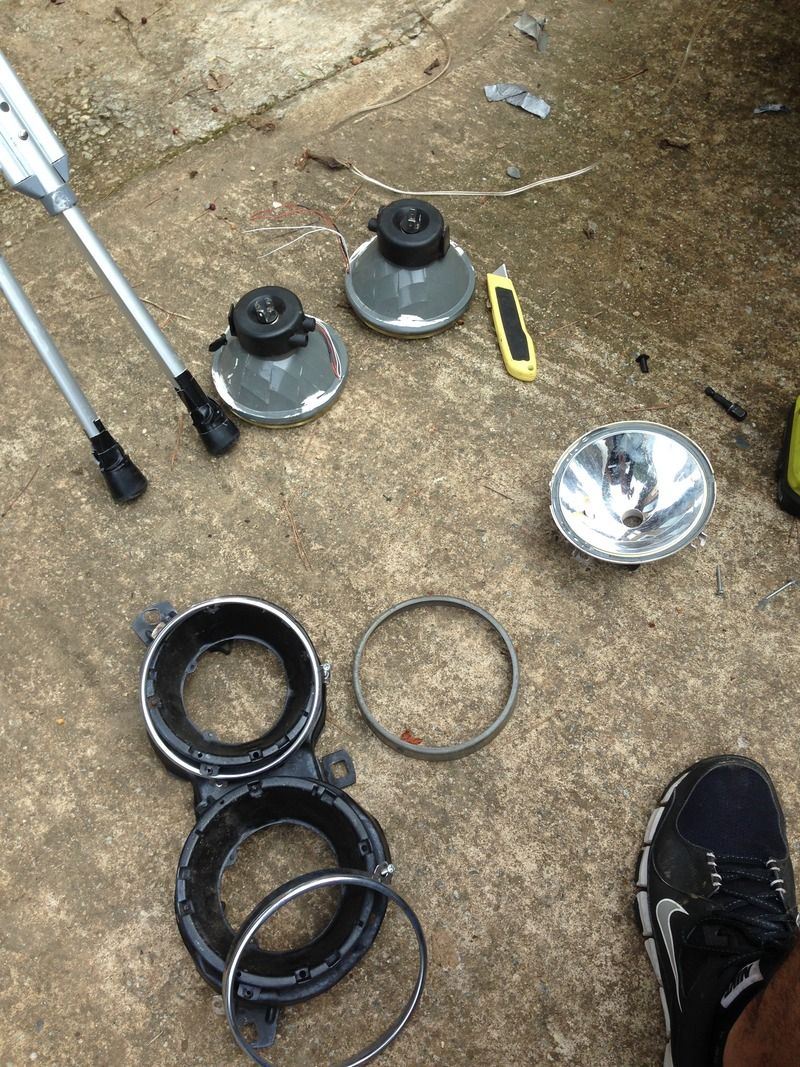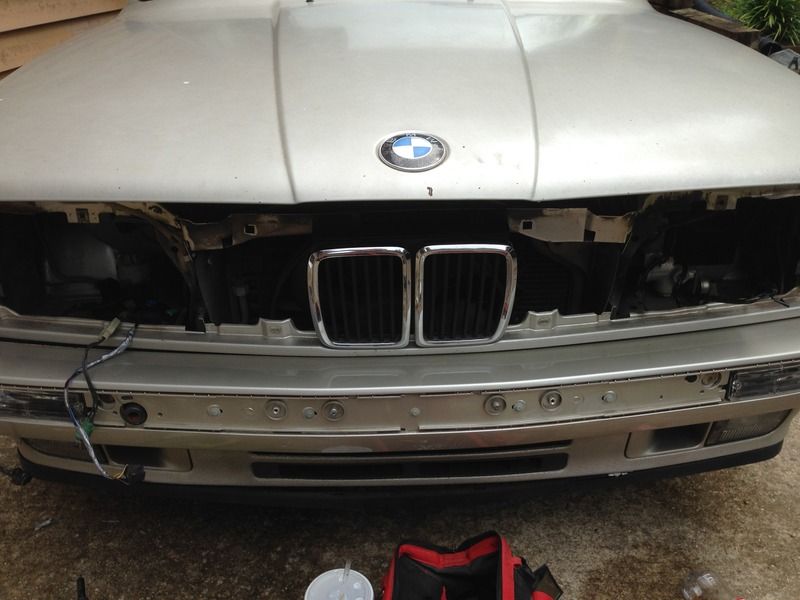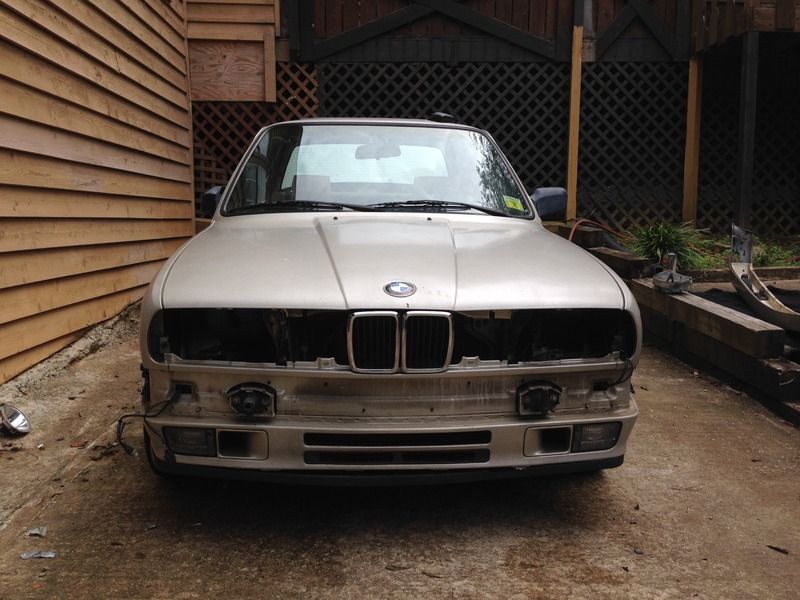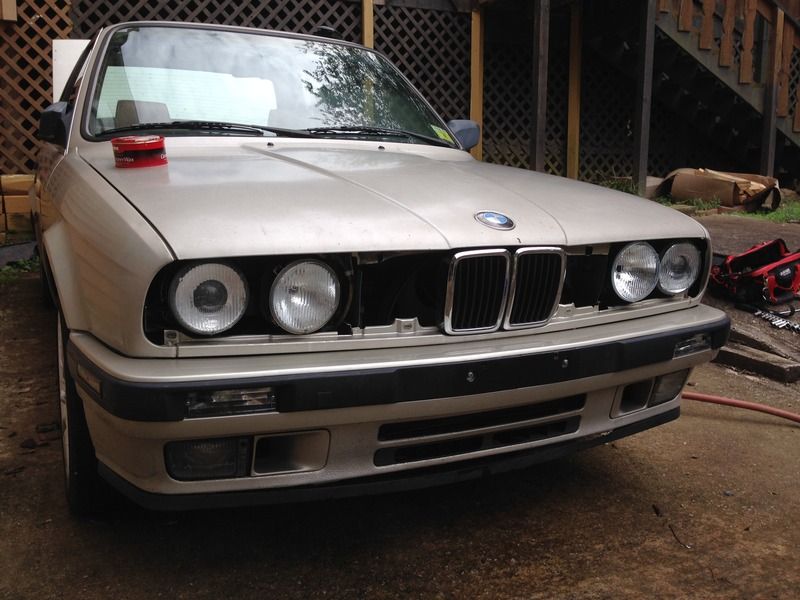 Cleaned, other wheels, not bad lol and my GLI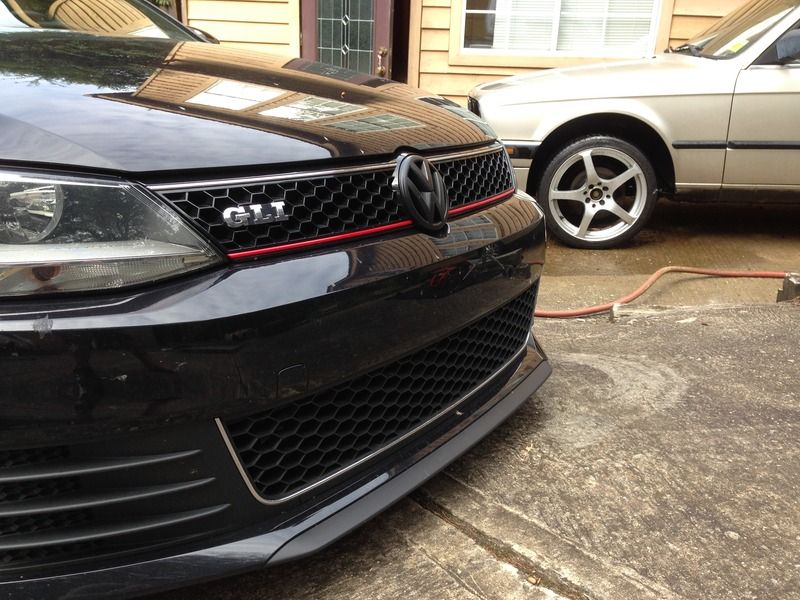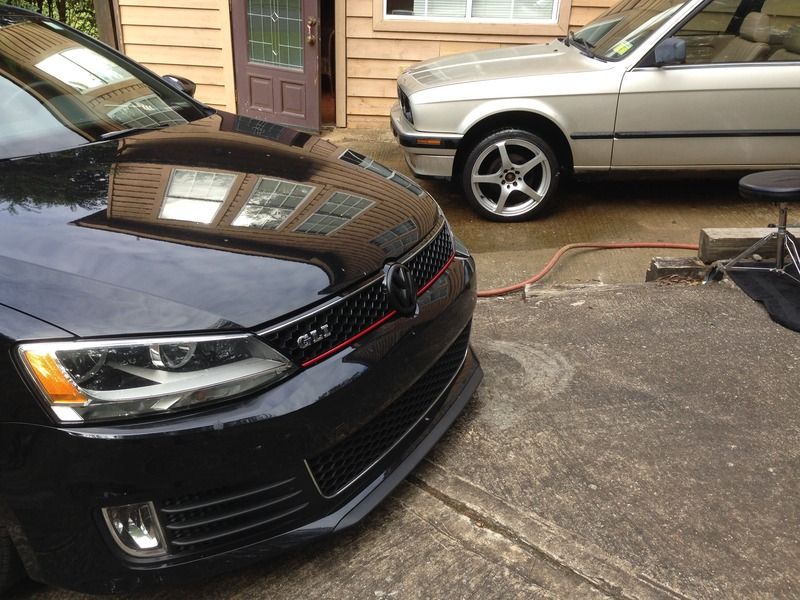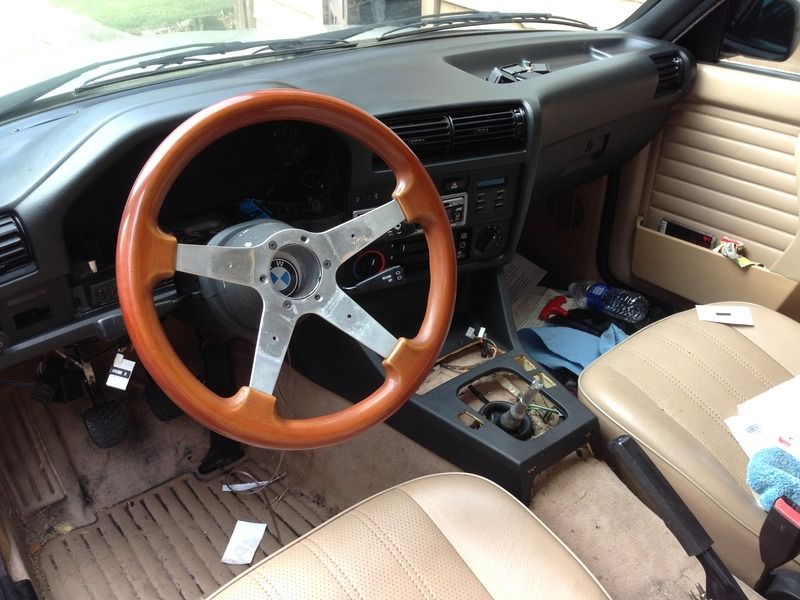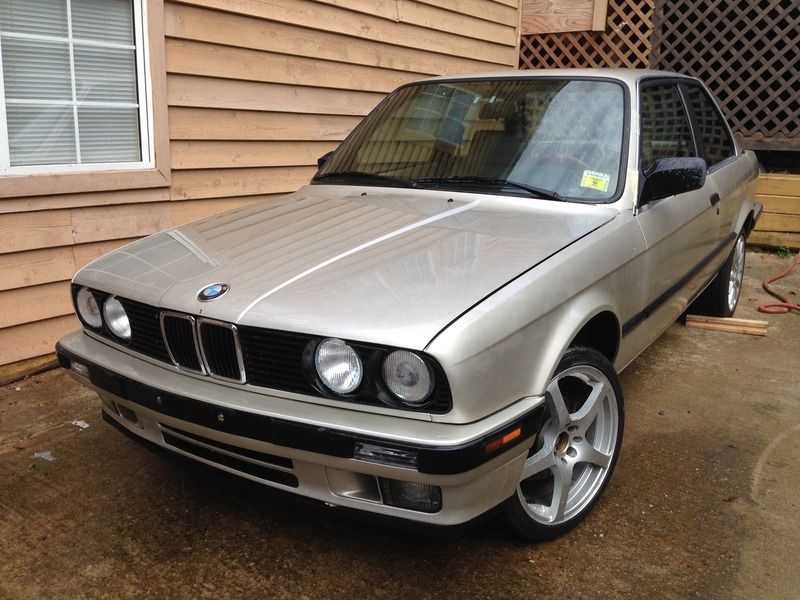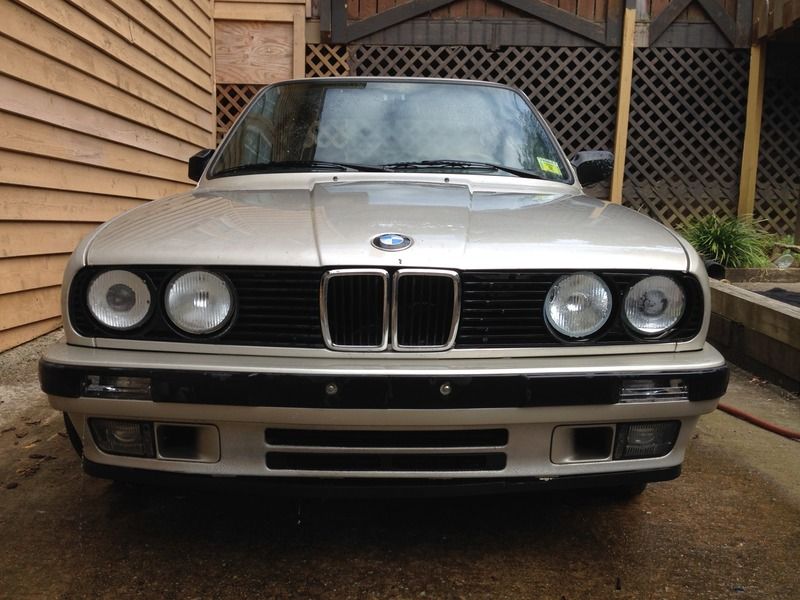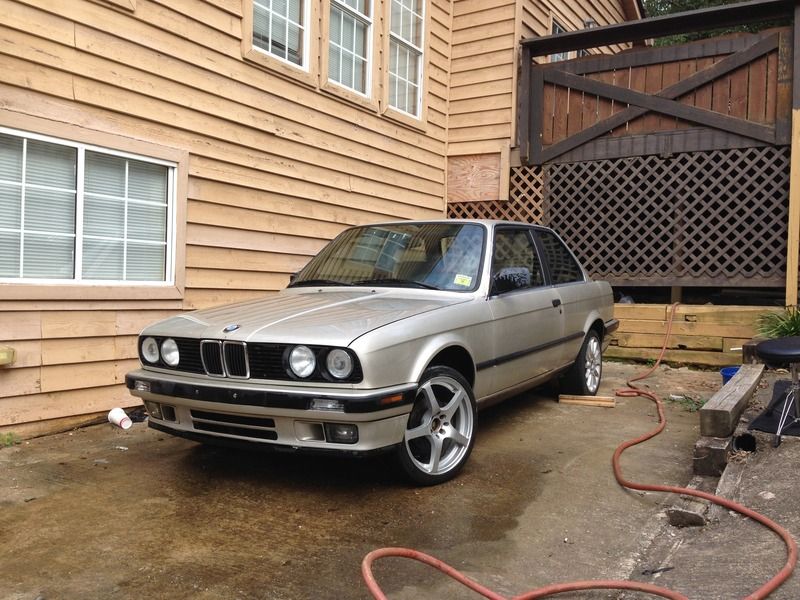 Waiting for pay day so I can order new control arms, bushings and shocks! I cant wait so I can start building the suspension! I will be power coating most of the parts as well.
I am still trying to decide to either do a full OEM bushing rebuild with the Bilstein Sports and Stg 3 IE or do poly... hmm..
Hope you guys have enjoyed my spending thus far.
There are alot of cheap parts for sale, if you see something shoot me a PM. Need it all gone. I will be cutting the car apart soon. I doubt someone would want to buy it without everything. I do have a title and keys for it. lol