Its probably fair to say I like having a car to work on almost all the time - so here we go again. To get a house purchase across the line last year I parted with my E30 323i (
build thread for that is here
) and E46 M3, leaving me with the family car - an E90, and my E36. A cheap Saab soon joined the fleet, and the E90 made way for a 118i - which I'm a big fan of it has to be said.
The intention is to eventually replace the Saab with something a lot less practical, but having two sensible cars is now a bit of a requirement, which is a slight issue for me. While several bonkers plans came and went, I started thinking about getting something practical which I could also stick on my classic policy. Mileage isn't an issue for me - combined all our cars currently do less than 10k a year. So the ideal car was something pre-95, which I find interesting, with at least 4 doors. Bearing in mind that one of the reasons I replaced the E90 was that the saloon isn't particularly practical, the focus quickly became finding an E30 Touring.
I would like to have a story of how I searched and searched for the perfect car, or of how I was passing a house and saw it buried in undergrowth - but it was actually surprisingly easy. One message to DaveG - an Irish forum regular - asking if he had any tourings available resulted in him telling me I had my choice of two.
The one I went for is an Irish car - 1990 - in Diamond black. Being an Irish car, its light on options - has manual windows front and rear, comfort seats but oddly has the rear view mirror map lights and the speaker fader switch (whether or not that switch is actually connected to anything is an entirely different story).
Here are some pics from its original for sale thread -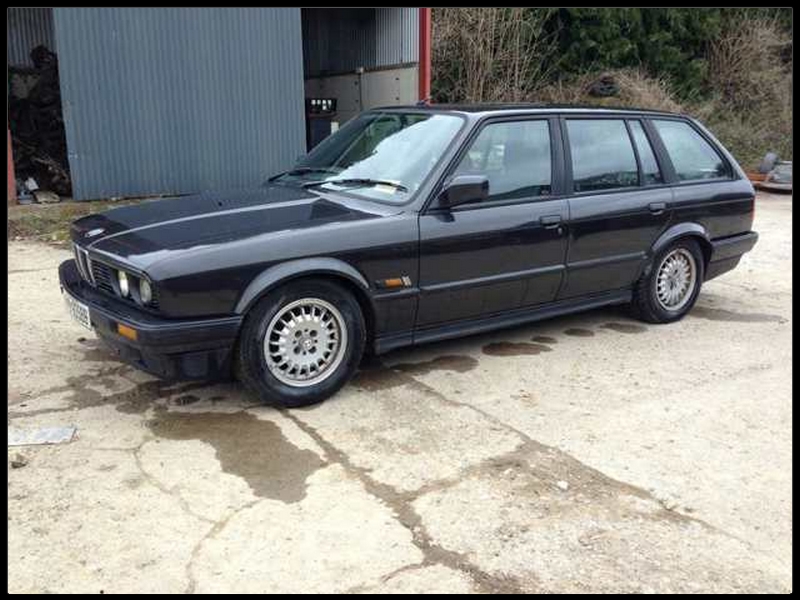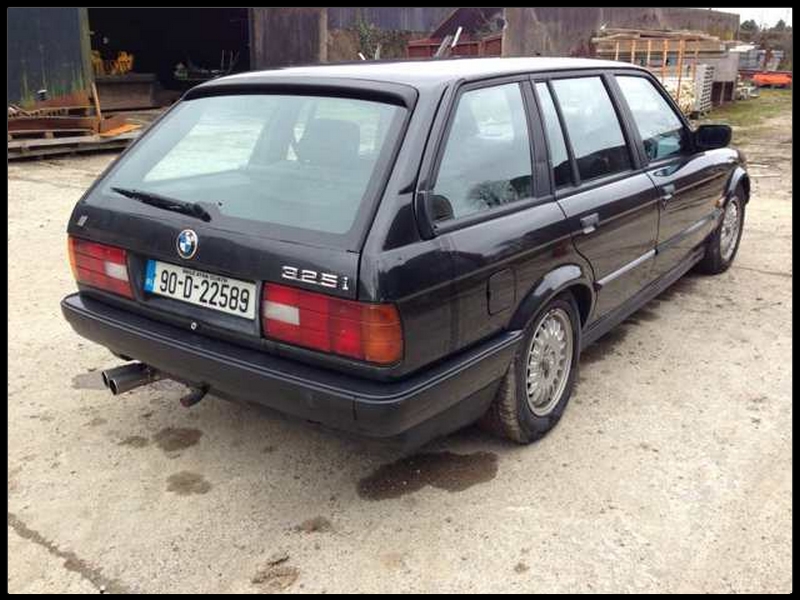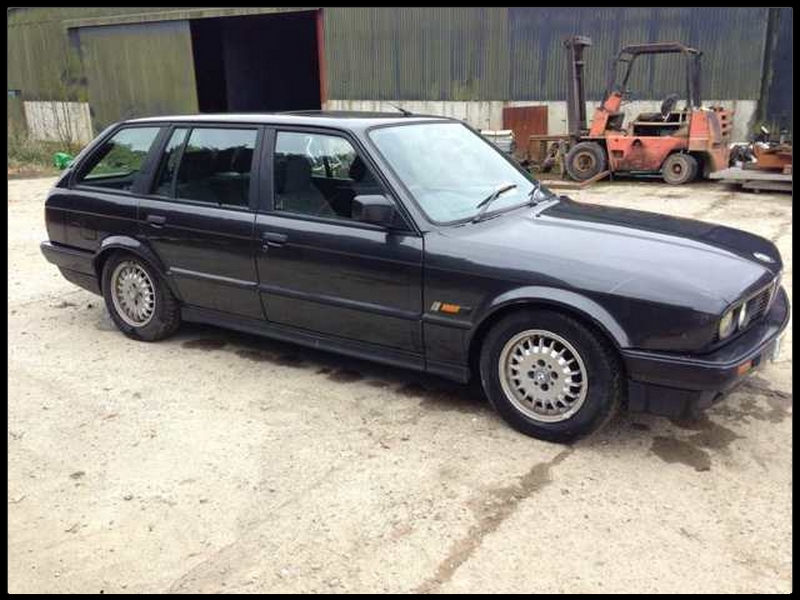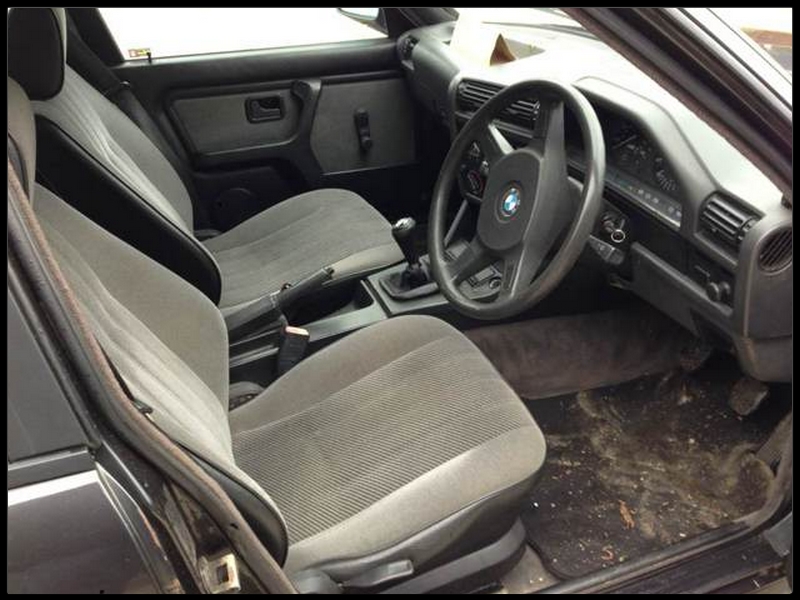 As you can probably see - its been lowered. Or potentially has no suspension at all. Thats one of the first things to be rectified - am going with my usual combo of Eibach Pro-kit and Bilstein B4's. The Pro-kit has arrived, B4's will be ordered in next month. Also bought a pair of Lemforder front control arms which should be on their way down to Dave at the moment.
There was a substantial amount of work done by Dave for the previous owner -
- Gearbox seals
- Gearbox guibo bushing
- Exhaust manifold studs (3 of them were fecked)
- New battery
- Sump gasket
- Gearbox spigot bearing for clutch
- Service (engine & gearbox & power steering oil, drive belts, air & oil filter, spark plugs, coolant)
- Water pump & timing
- Thermostat
- Cabin fan blower motor
- Speedo sensor
Essentially all the above work means I have significantly less to do - main things to be done consist of some cosmetics, the suspension, a Tec II kit, some wheels, and a fresh interior. I also want to get electric windows and an OBC fitted - but neither are urgent.