Haven't started a thread on my car here in a while, you guys may remember my old car circa 2009/10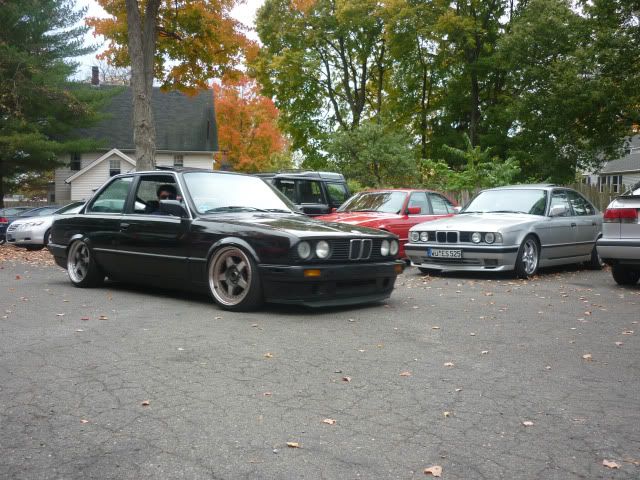 I blew the engine in it on the way to SoWo 2010, and found some existing frame damage when I was rebuilding it so I stripped it down and sold it for parts. Moved to California with the money and started looking for a good rust free replacement. I wanted an early model for the higher rear arches and simplicity, and was looking at early 318i's because they are still kinda cheap compared to the rediculous prices normal e30's are going for these days. I planned on keeping it fairly stock, but you guys know how that works out.
I've had a build thread going on stanceworks since I got the car, I'm just going to cut and paste from that thread from here on out. The build starts May of 2014.
First things first, the car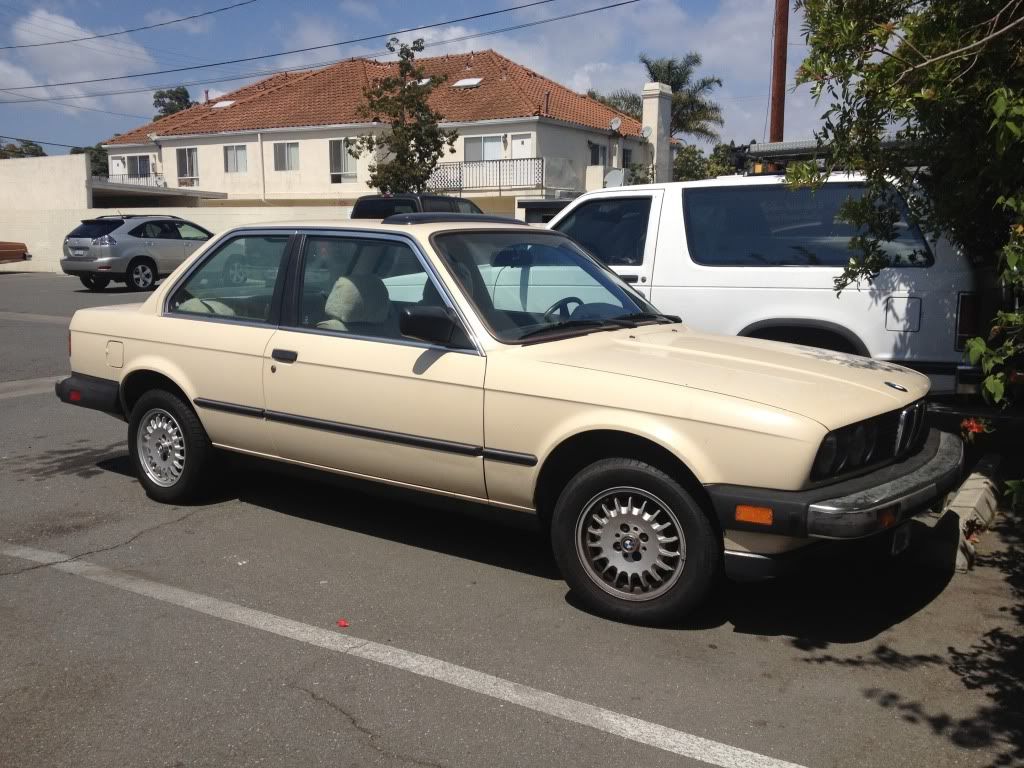 Its Safaribeige over tan cloth, there's receipts for everything in the glovebox, including a brand new engine from BMW 53k miles ago. I'm super happy with it.
First things first, I did a bit of maintenance to it. It's been sitting for a while, so I wanted to change out all the fluids. There were a few gaskets and hoses that were leaking so while I was in there I addressed them. You begin to realize what the thread title is about.
Oil first, it was pretty clean but the last receipt for it was 2 years ago and with the wrong weight.
You can see the lower pan gasket leak, as well as the power steering leak. The power steering had leaked on the belly pan, so I took them off to clean. Who knew e30's were supposed to have these.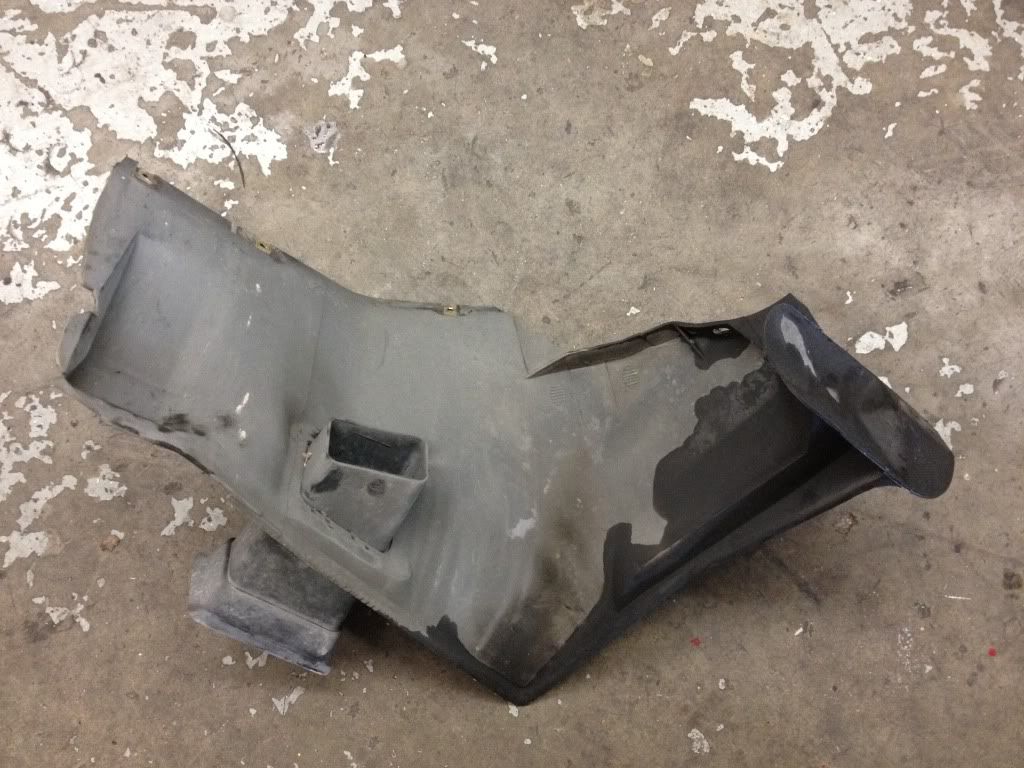 Even with only 53k miles on the engine, some goon had still managed to get in there and screw with the oil pan gasket. It had what looked like hot glue all over it and had been over tightened.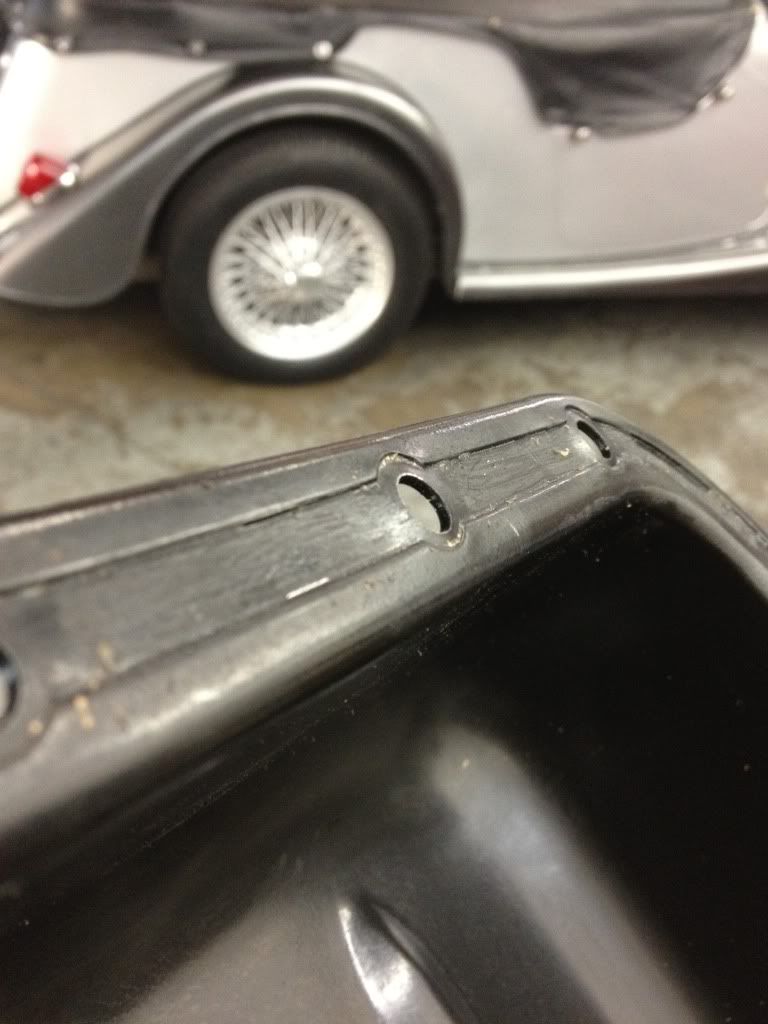 It's been holding well with the new gasket, so they didn't fuck it up too bad. Cleaned up the engine a bit too, it's not perfect but it'll do until I get the underside steam cleaned.
Filled up with some good high zinc racing oil since it's an 318i.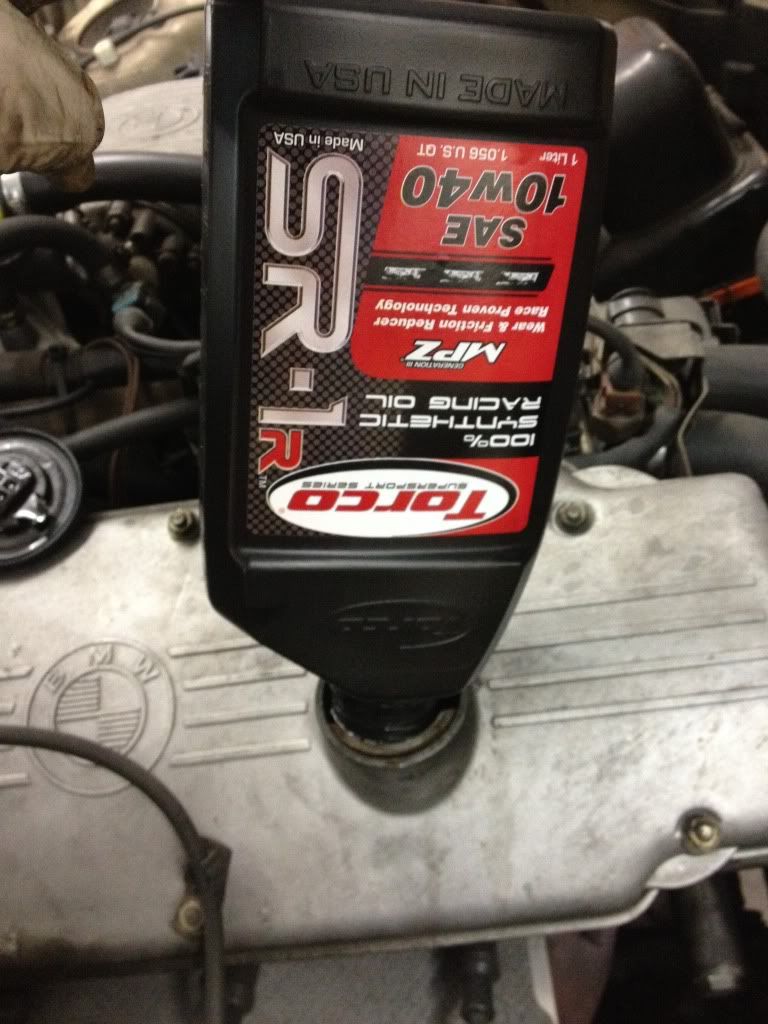 Next up was the power steering leak. The original hoses were so old they were seeping straight through the hose, and the filter was so backed up it was pouring out the reservoir.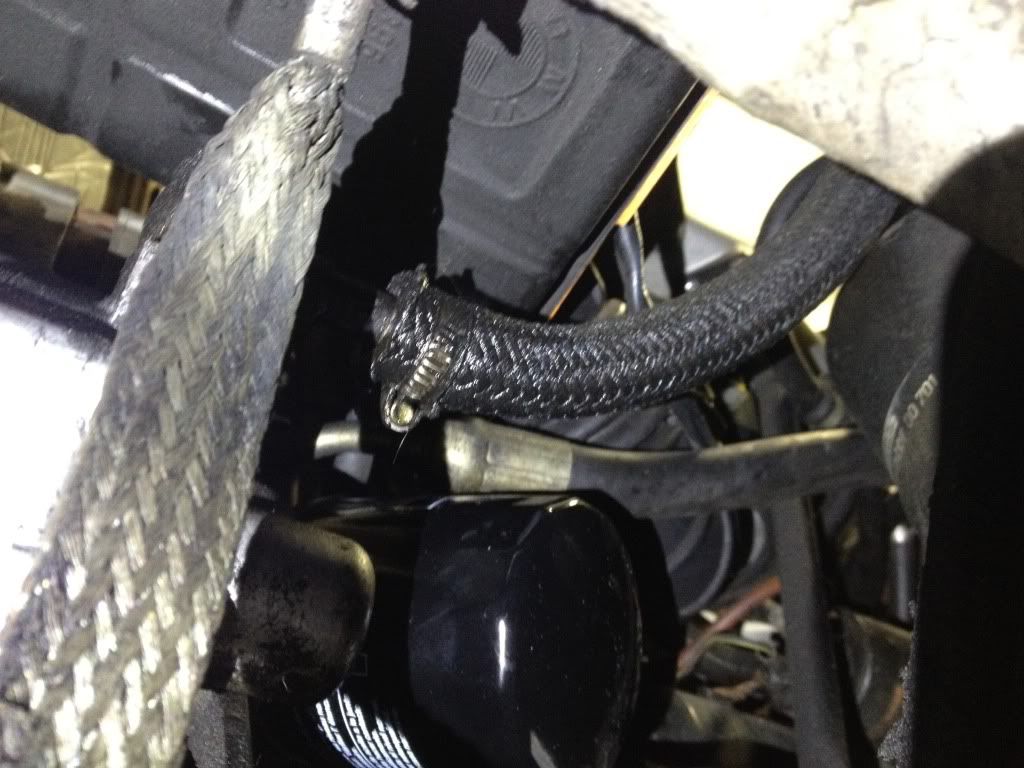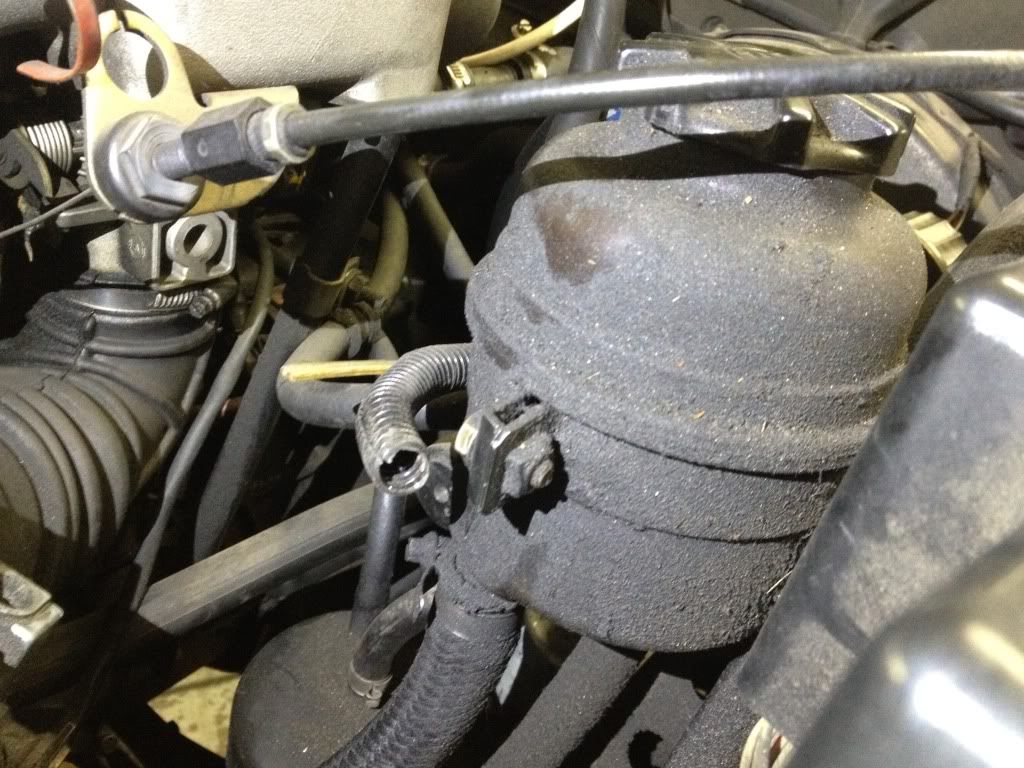 Got some BMW replacement hoses and a new bottle since the filter is internal and refilled the system with new fluid. I didn't do a complete flush since I have an e46 M3 rack from the old car that still needs to go in.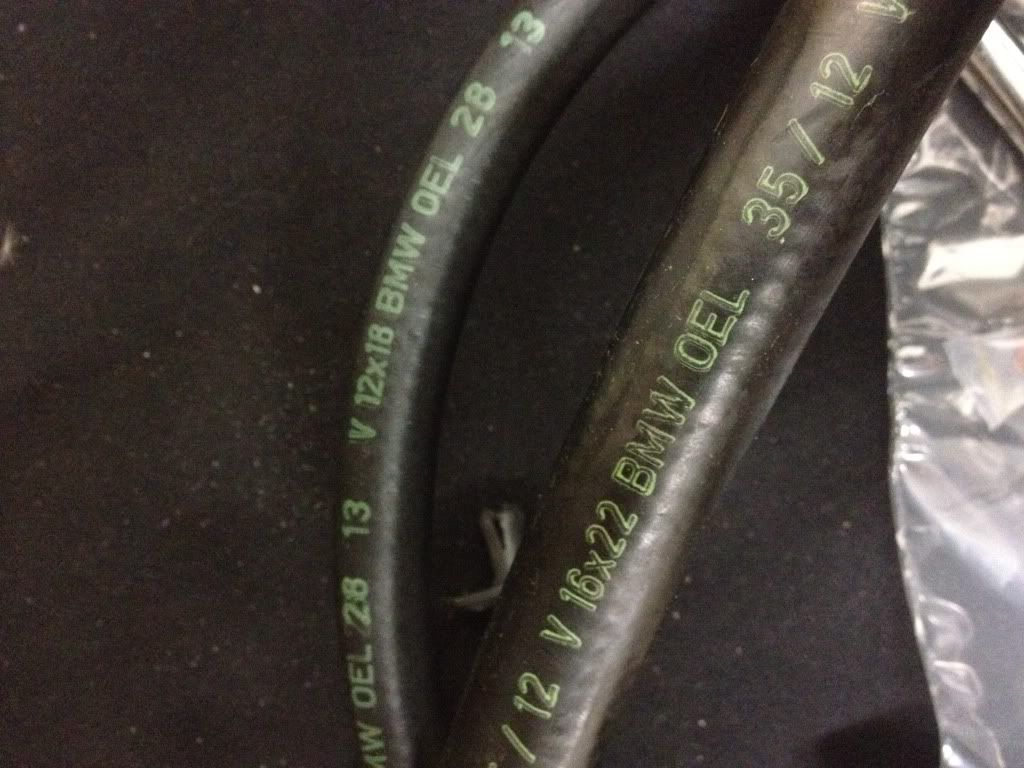 Cleaned up belly pan, these suck to put back on, it's no wonder people always leave them off.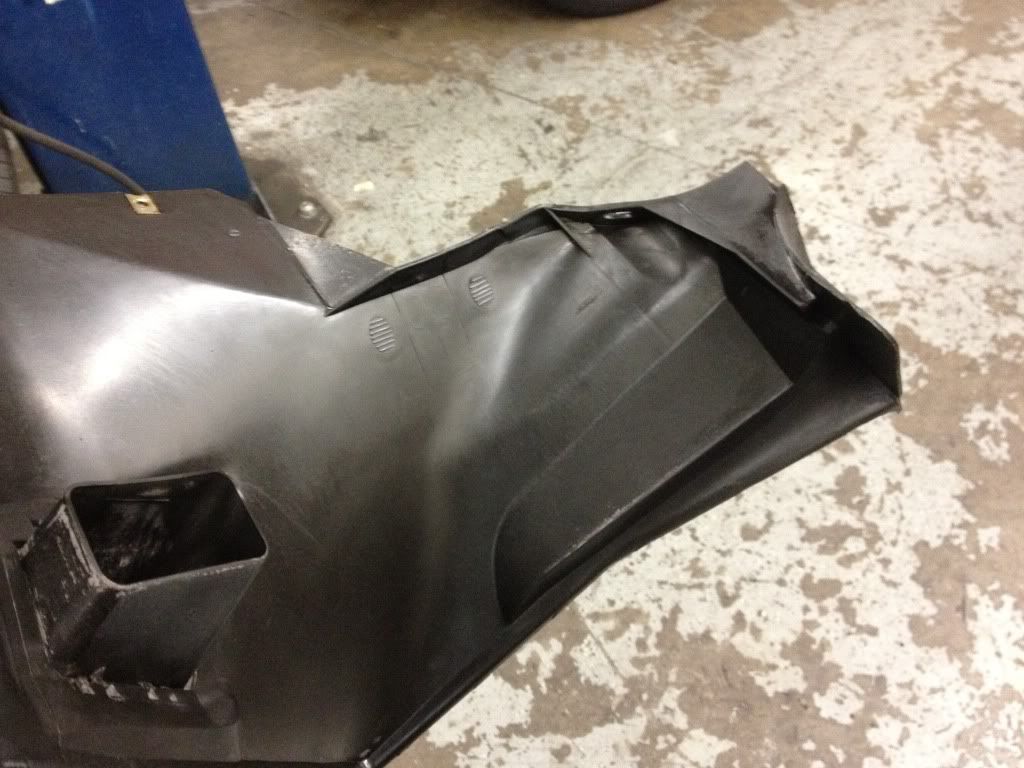 While under the car, I found that the same goon that over tightened the oil pan put new brake hoses on incorrectly and they had been rubbing on the wheel. They look pretty old, so they must have been like that for a while. I'm surprised they hadn't worn through yet.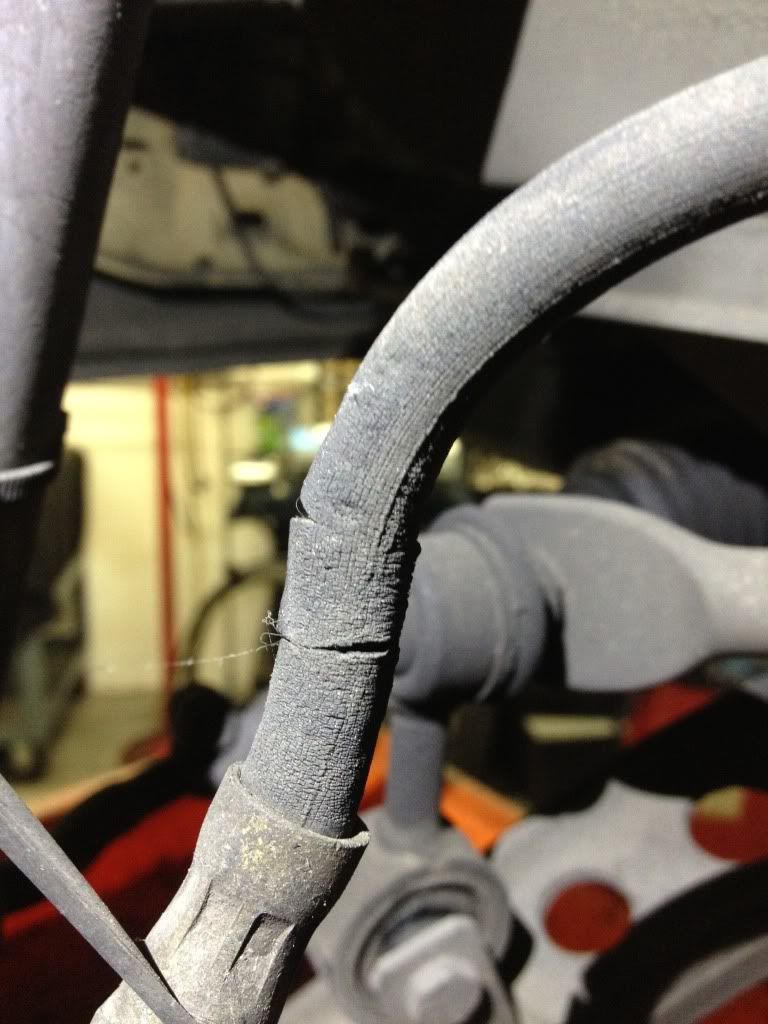 The fluid was pretty nasty too.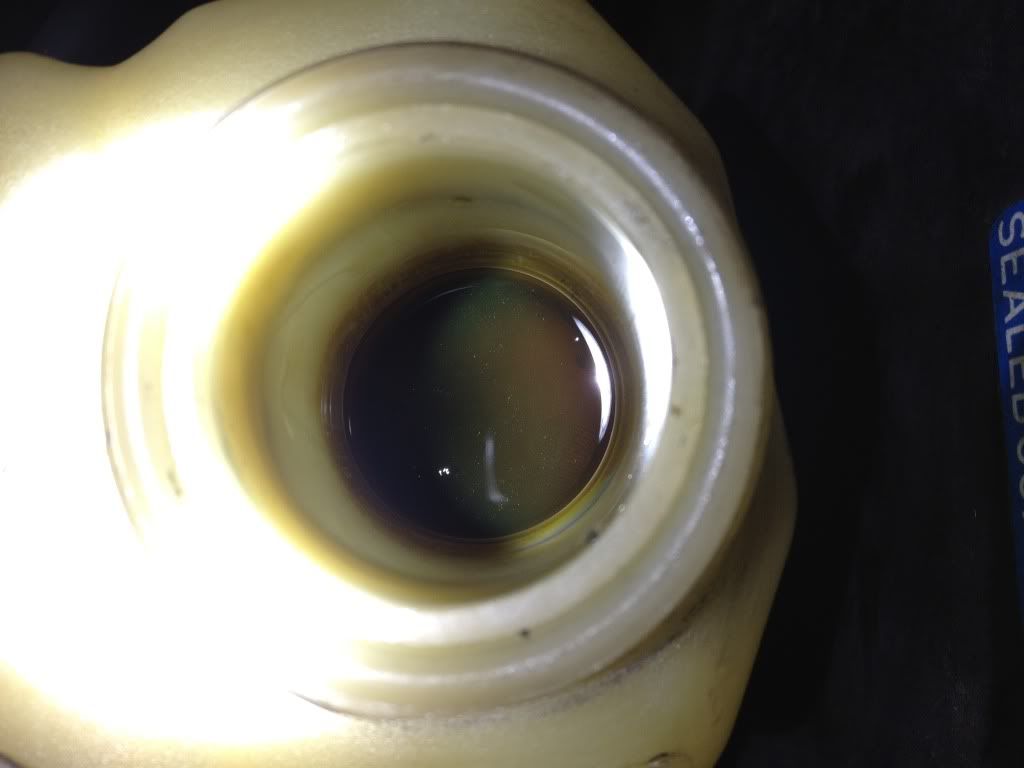 I picked up some Ireland Engineering Stainless hoses rather than factory replacements. They're quite nice. Also put in some racing brake fluid because its a 318i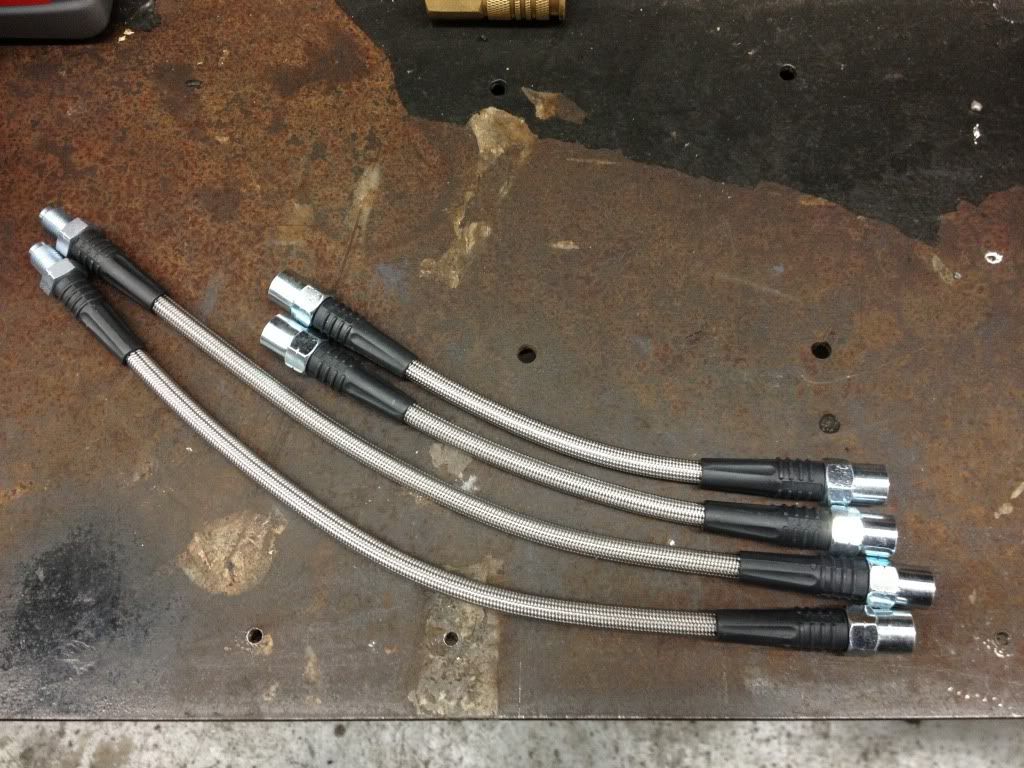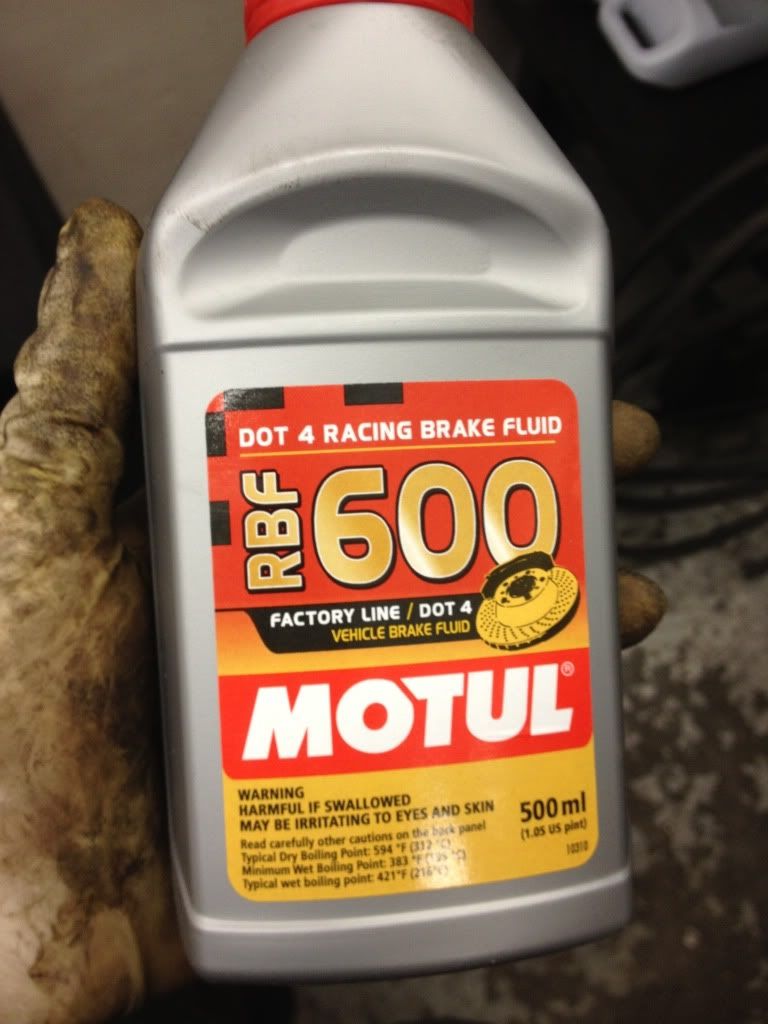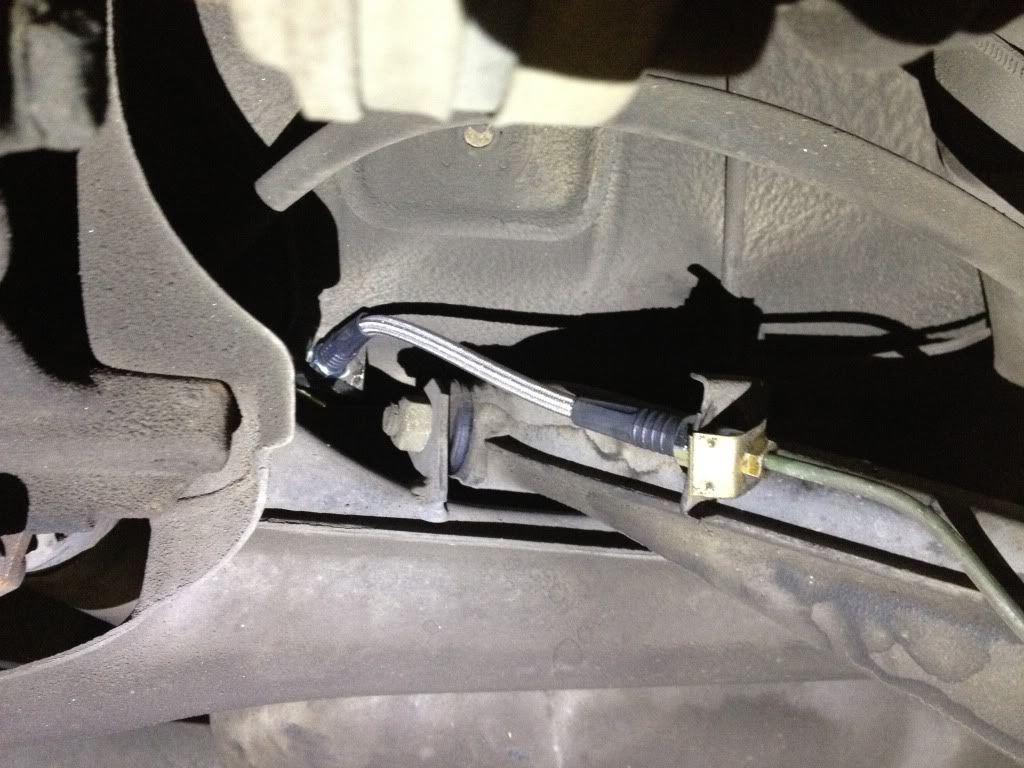 Spilt a little brake fluid while changing them, so I cleaned it off with some brake cleaner. This made me realize how filthy the inner wheel wells are, I'll have to have them addressed while the engine is getting steamed.
Went to bleed the brakes and got nothing out of the right rear wheel cylinder. Ordered 2 new cylinders, took the drums off and found the original asbestos shoes and super worn drums. Drums suck anyways, so rather than replace them with new parts I'm going to convert it to the 325i rear disks. This involves swapping the trailing arms, so I'll need to get new bushings, and I should change the rear subframe bushings while I'm in there, and if I'm pulling the subframe I might as well make it adjustable.....
Next was transmission fluid. The trans was shifting a bit hard but it's been loosening up with the new fluid. Hopefully it'll be fine, but it does have 200k miles on it so who knows.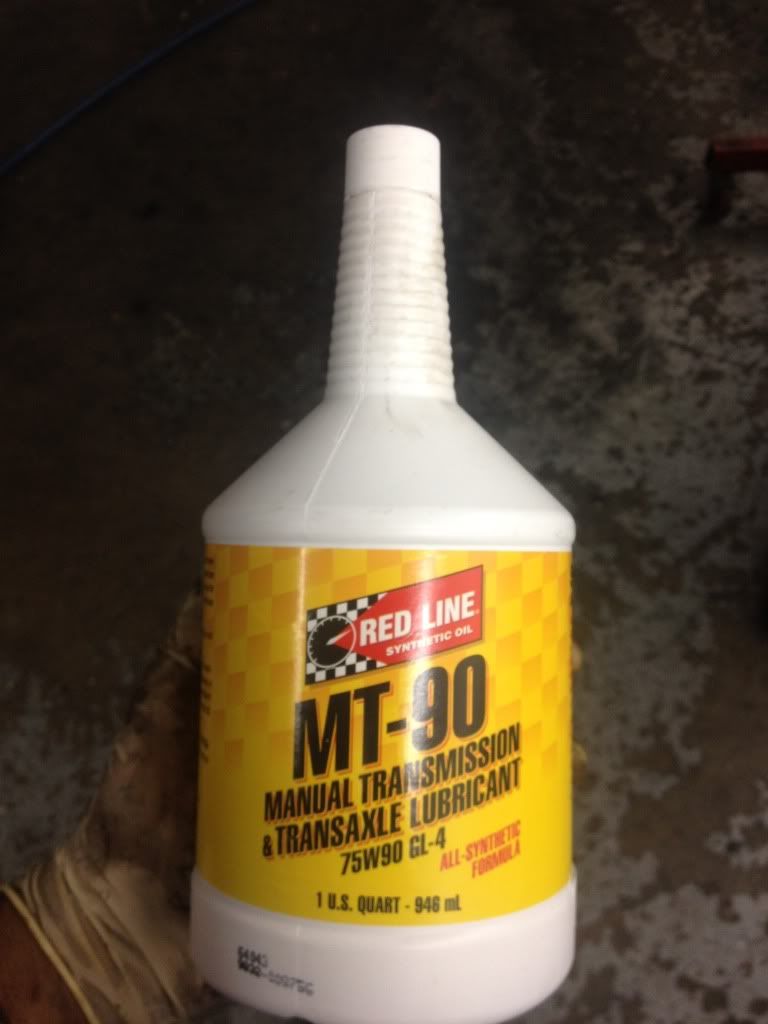 Biggest lie ever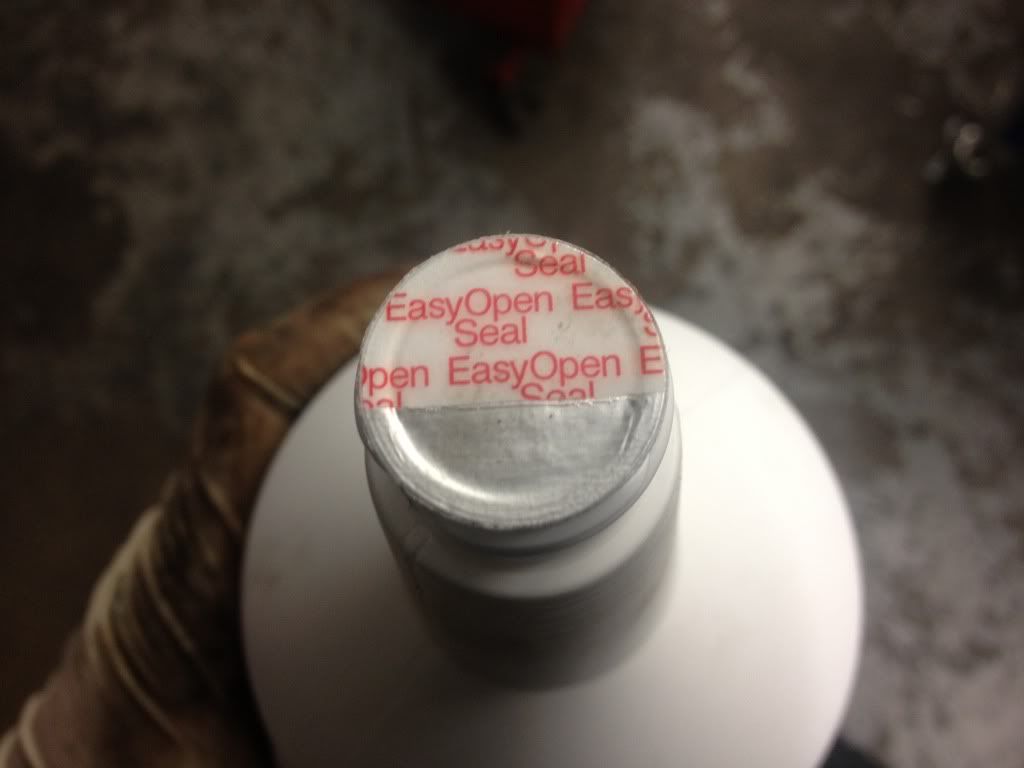 And the exhaust manifold gasket was leaking. The exhaust system is nearly new but it sounds like poop so I'll probably be changing it.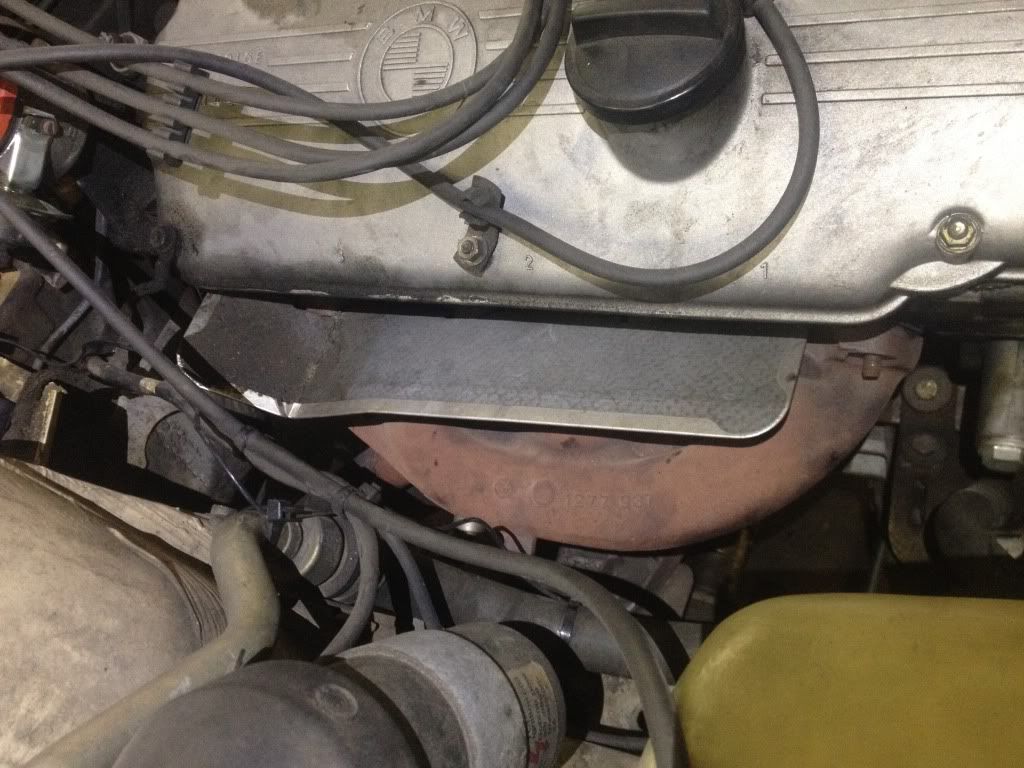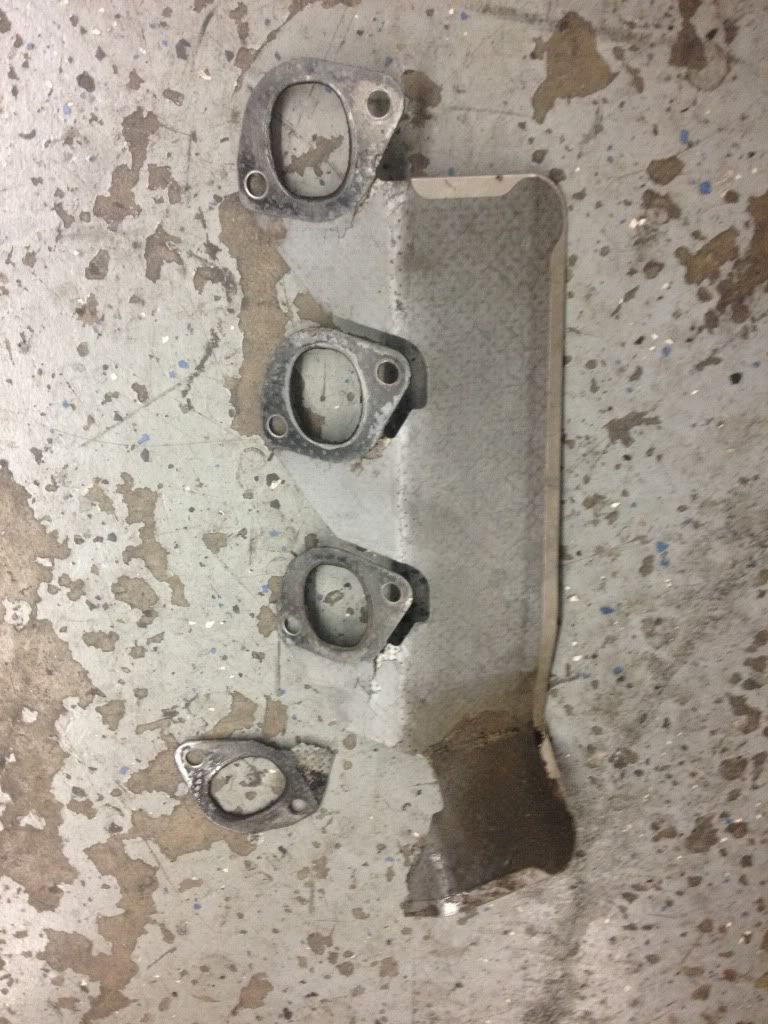 Broke a stud like a noob
Super clean exhaust ports, but then again it does only have 53k on it. idk if I've mentioned that yet.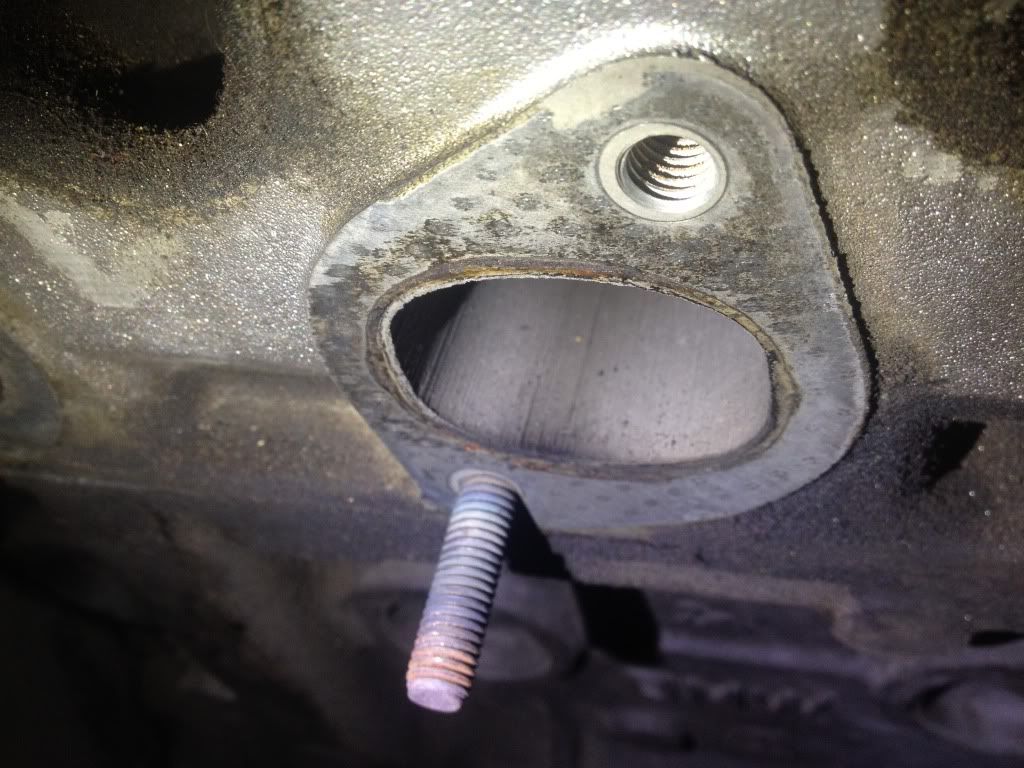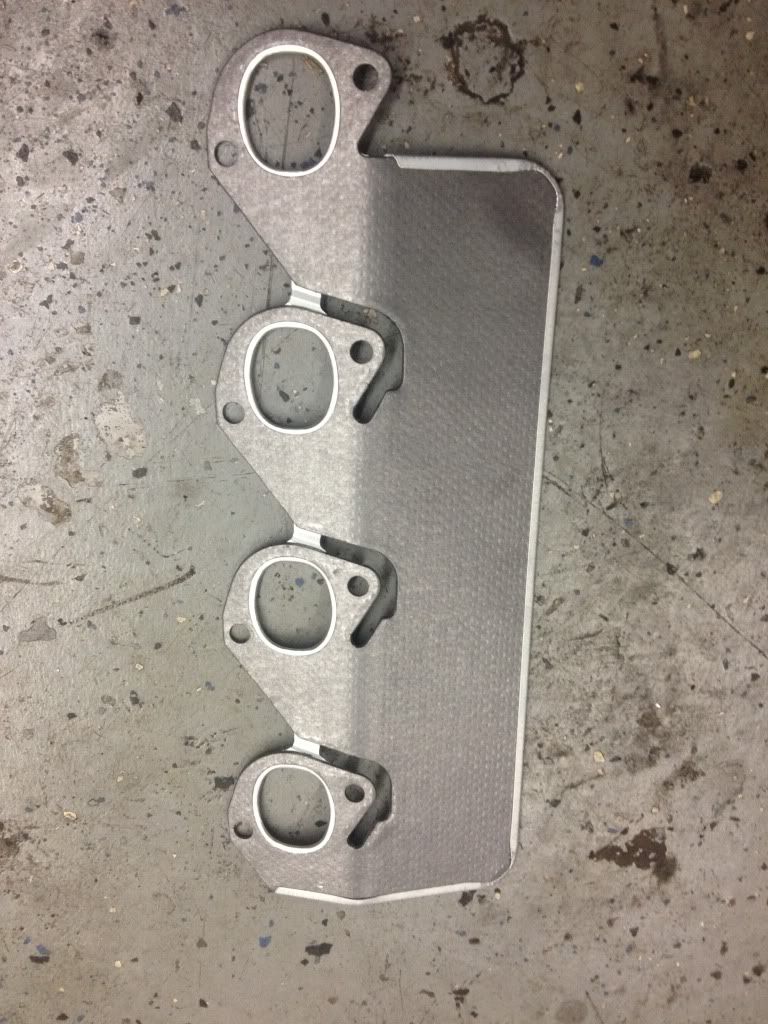 The control arm bushings weren't looking too hot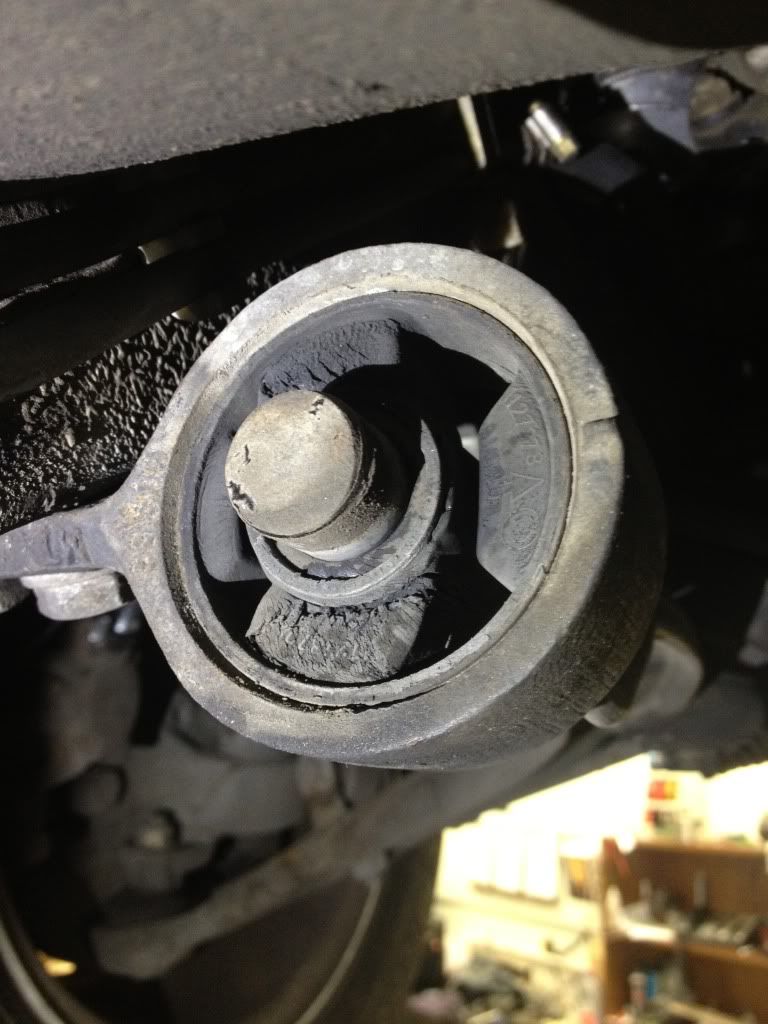 A point proven by the way they came off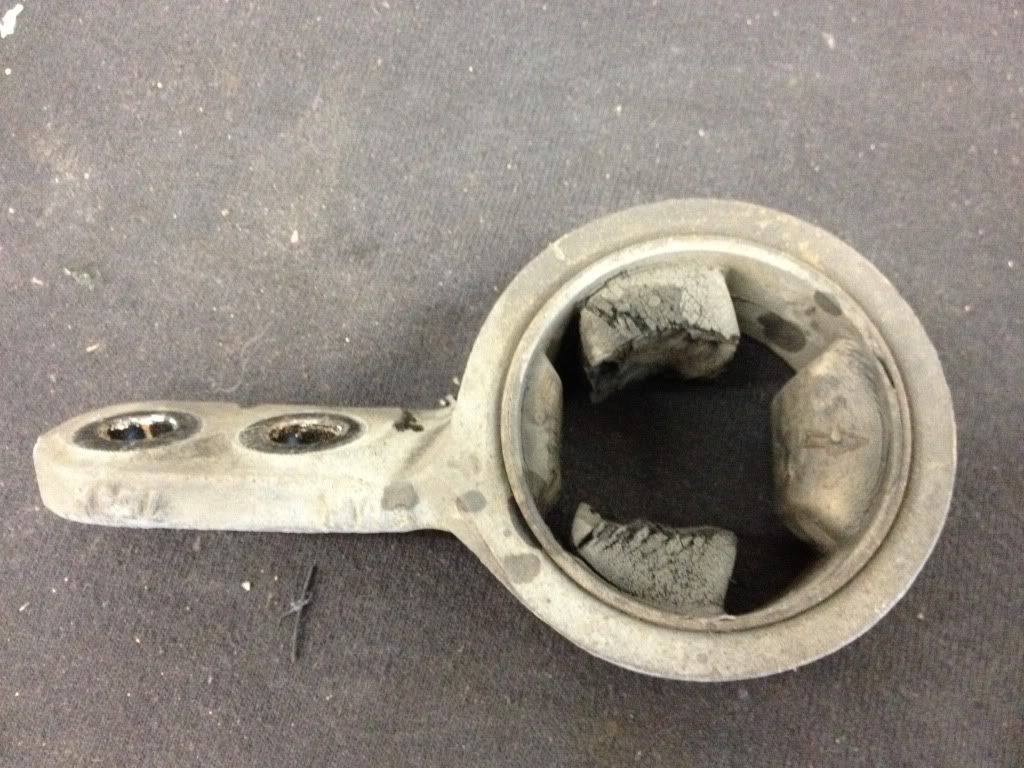 The stock replacement bushings suck, so I found a dude (or dudette, sorry if you're reading this Carol) selling these Treehouse Racing bushings that s/he never used.
They fit super tight, so I had to take the paint off the control arms to get them to slip over
And on. Not that it matters now, but these also give a bit more ground clearance over the stock lollypops.
They increase the caster to stock e30 M3 specs in addition to removing play, so it pushes the wheel forward in the wheel well slightly. This looks dumb now but helps center the wheel once it's lowered.
There's still a bit of maintenance to do, but that's all I've gotten done so far. Next up is tune up parts, because it is unbelievably slow. Like, slowest car I've ever driven slow. I'm hoping it's due to needing a tuneup and it's not just because it's an m10, but it could very well be.