I know this is an unusual topic for this forum, but you guys are my closest forum family and I wanted to share my project, a 1984 Bluebird All American
A little back story.... my GF Lindsey and I are Oregon natives, but we have been living in FL for the last year. We are ready to get out of here and go back to the PNW, but we want to spend the summer road tripping around the country. After talking about all the various vehicles we could use to take this trip, we decided that a bus would be the cheapest thing that would haul all of our stuff and provide us a place to camp out of. Plus I just really wanted to mess around with an old bus :D
The plan is to strip out the old interior and build it up inside to be a comfortable place to stay for 2-3 months, and have room to pack our belongings. All on a small budget and in a 5-6 week window. I also want to point out that other than a couple of rickety tree houses and skate ramps I built when I was younger, I have never really built anything resembling a home, so this is a very fun learning experience for me.
Here are a few photos of the progress so far. We picked it up about a month ago from a little school in rural SW Georgia and drove it home, it ran great the whole 6 hour trip.
First photos after leaving the school, topping off the tanks
View from the captains seat. This thing is a trip to drive
Here it is parked at the property I work at, close to my house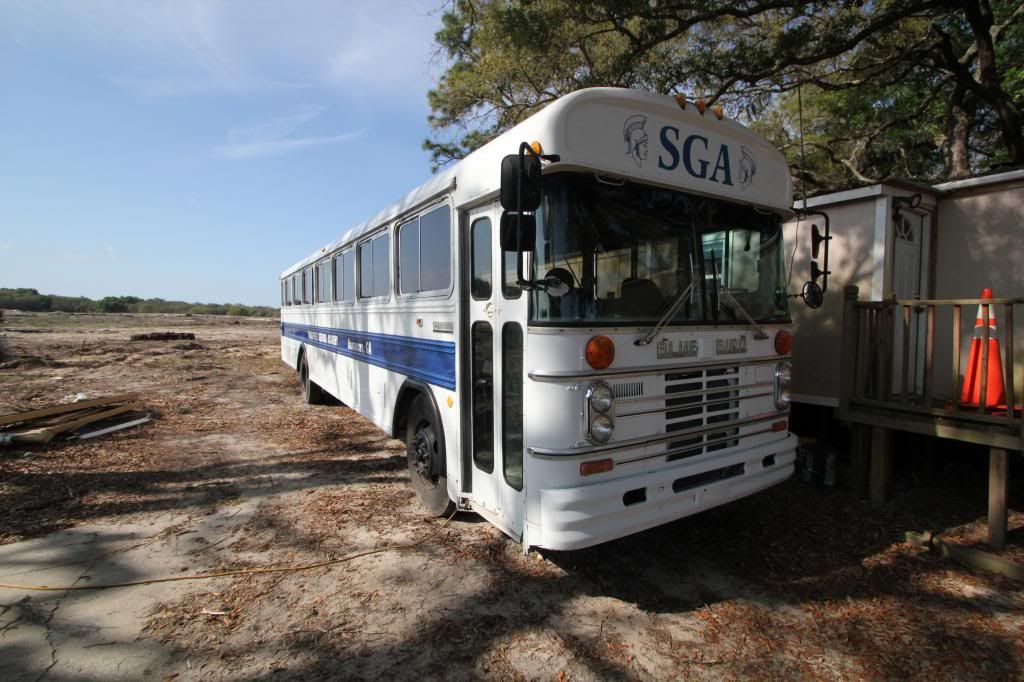 Lindsey on the roof cleaning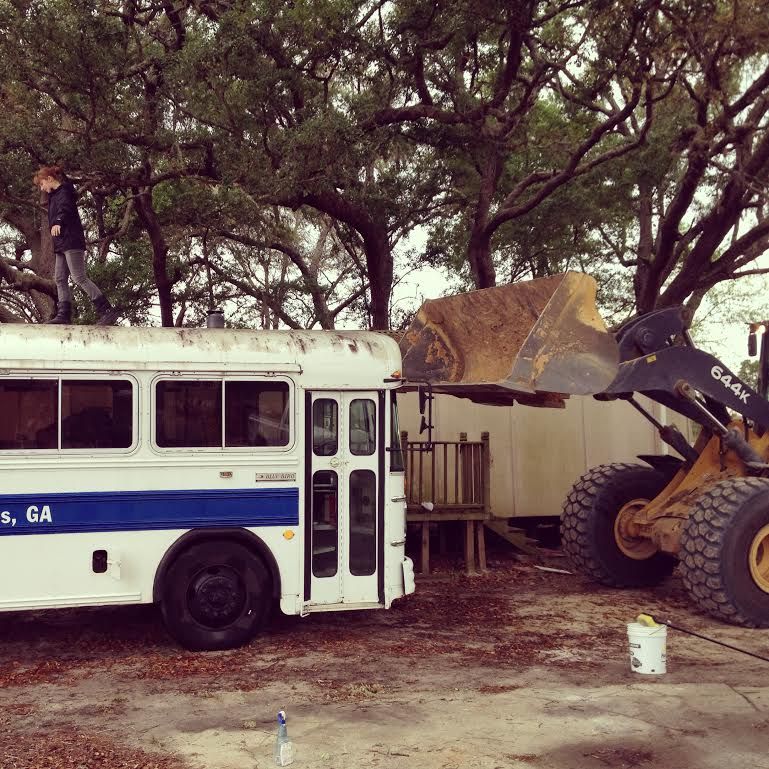 Here is the interior before we started tearing it down. What a job that was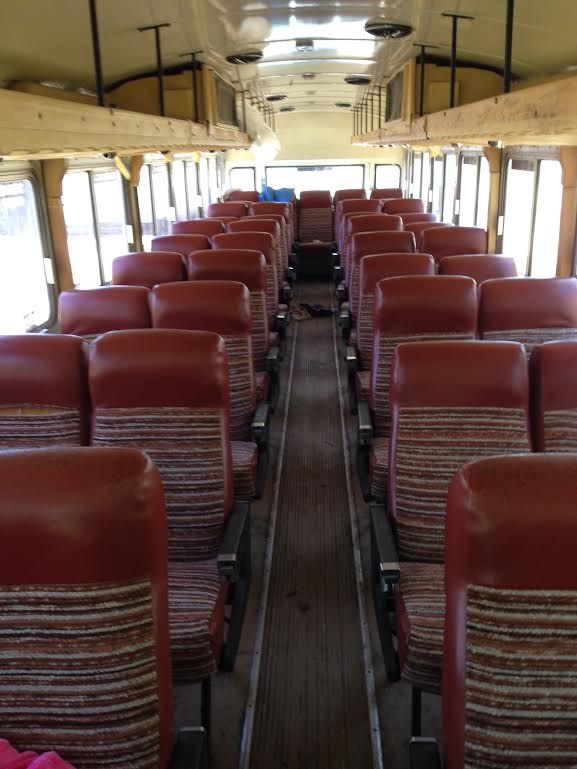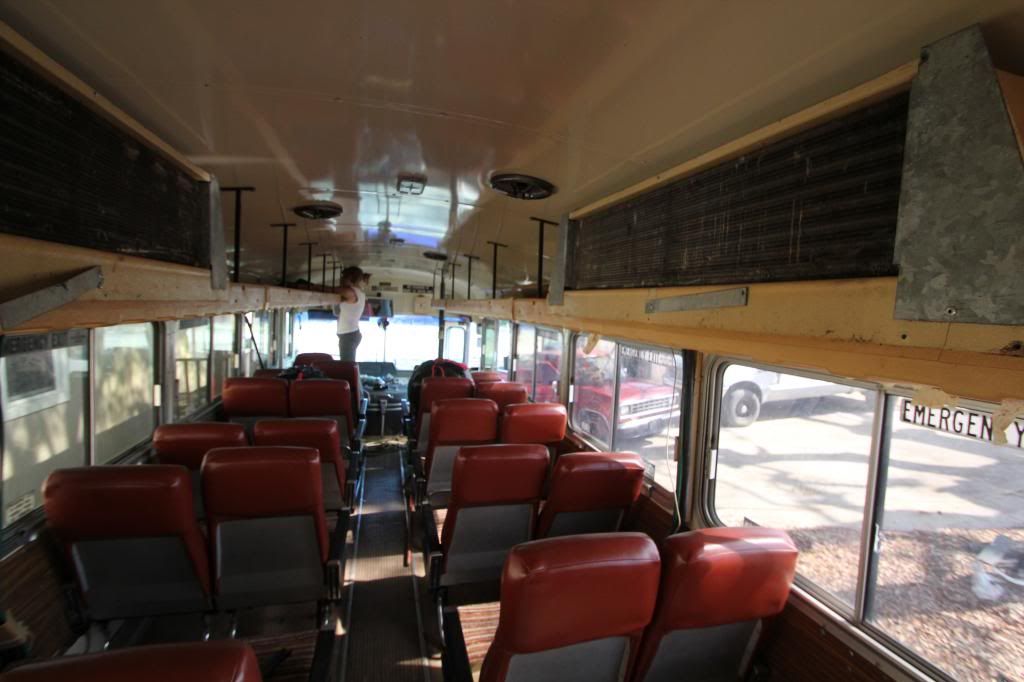 Shelving coming down
Seats coming out
Seats and shelves out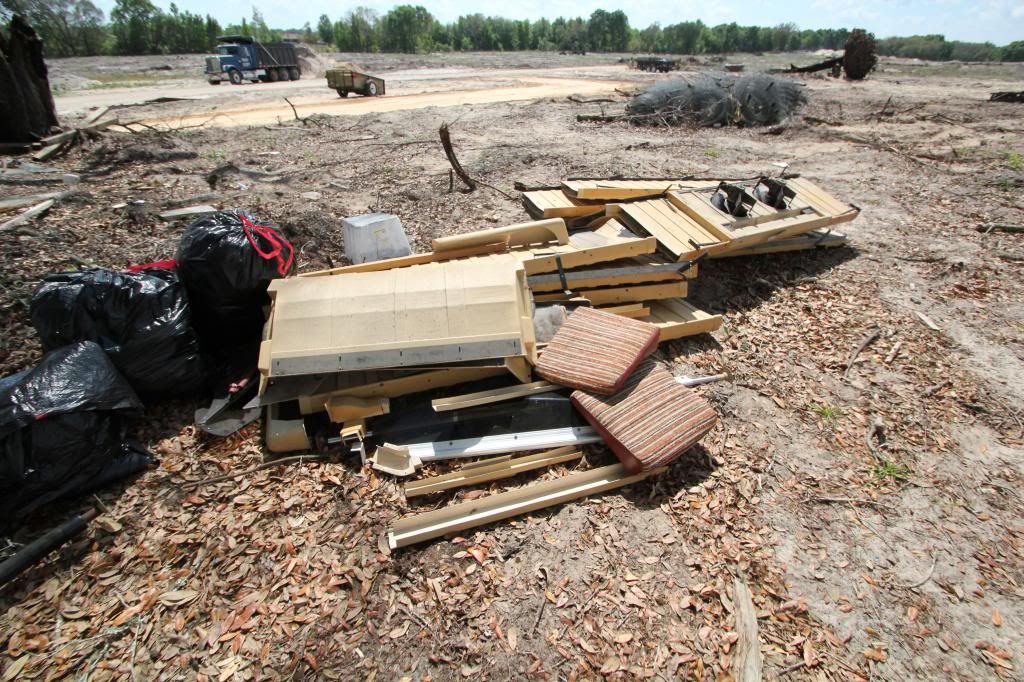 What a mess left in here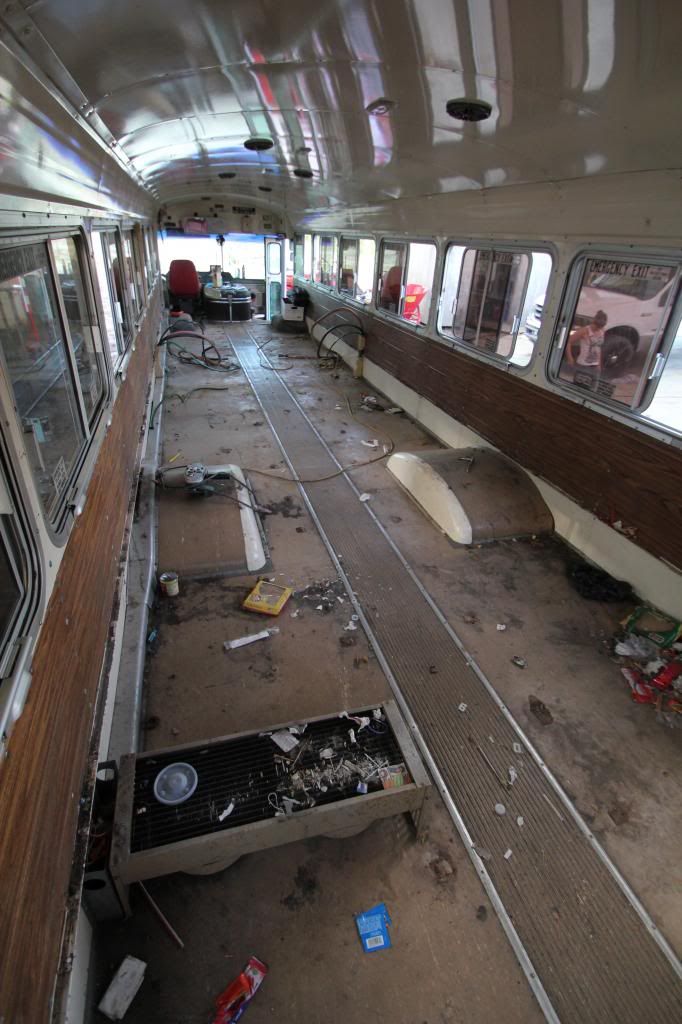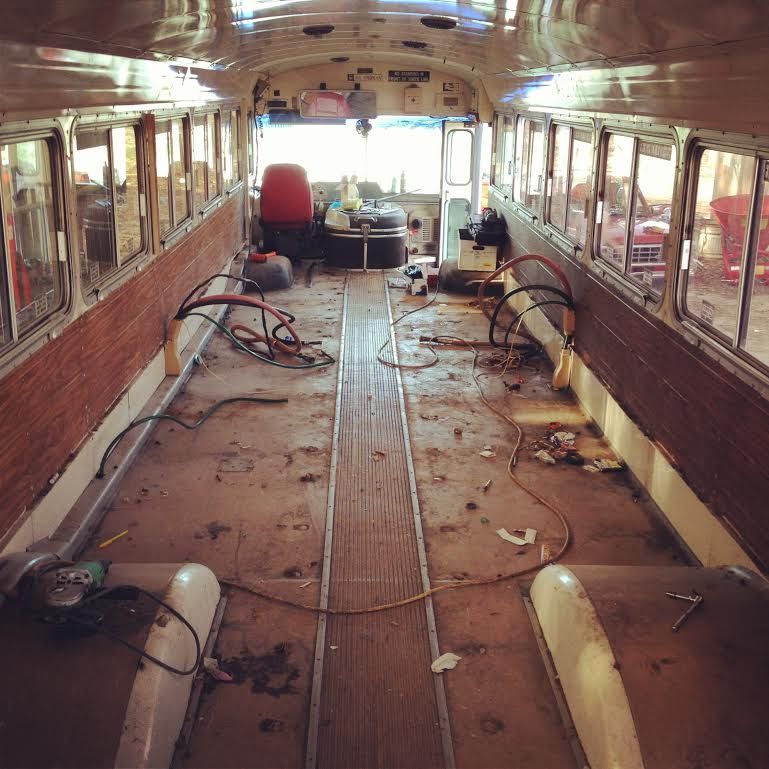 Next the nasty old floor came out, I wanted to see bare metal. Pulling up the old plywood floor has been the hardest part of the project so far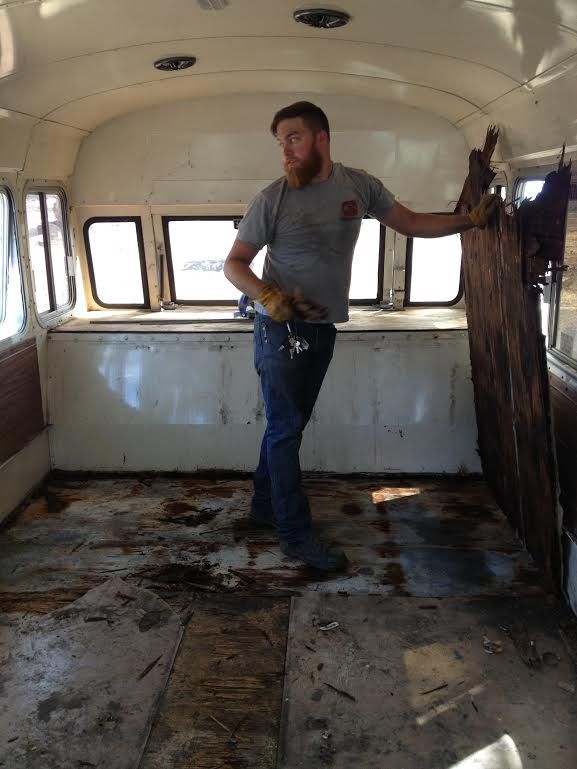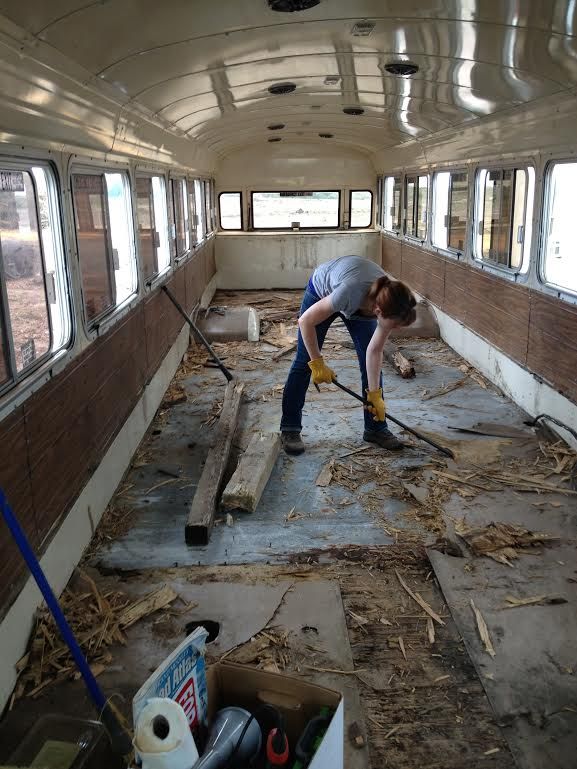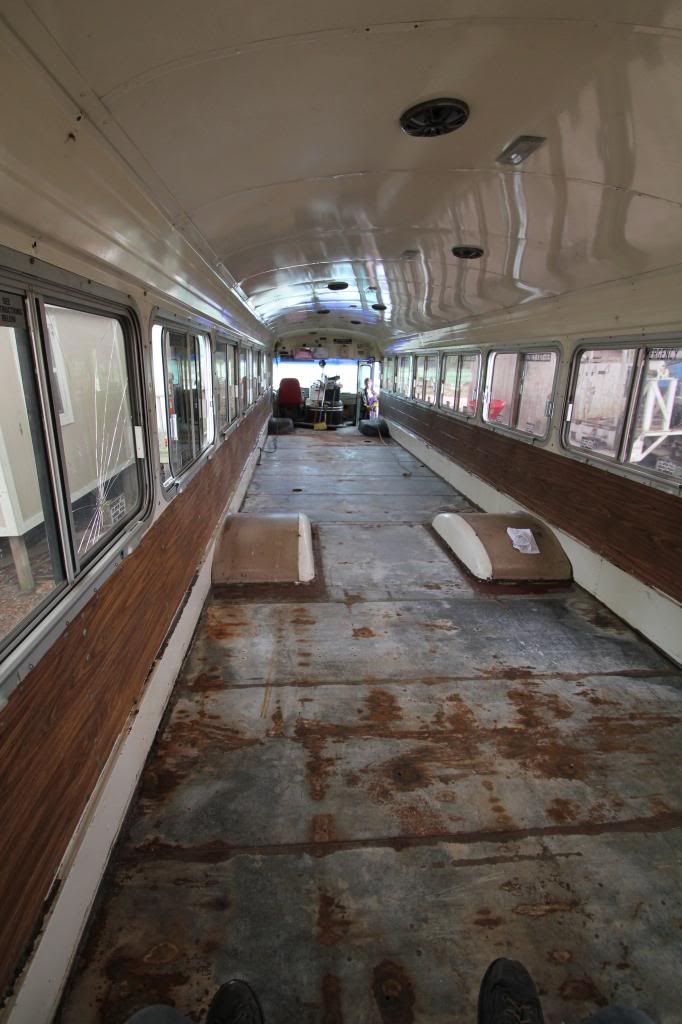 Power washed and scrubbed the inside
Patched all the seat holes with speed tape
And then rolled on a nice thick coat of Rustoleum, left with a nice clean slate to build on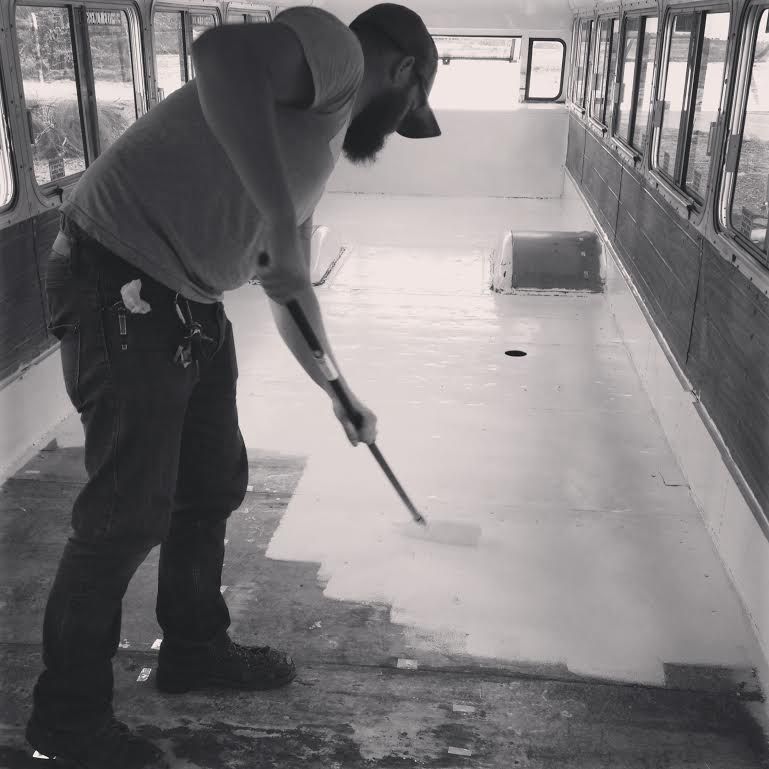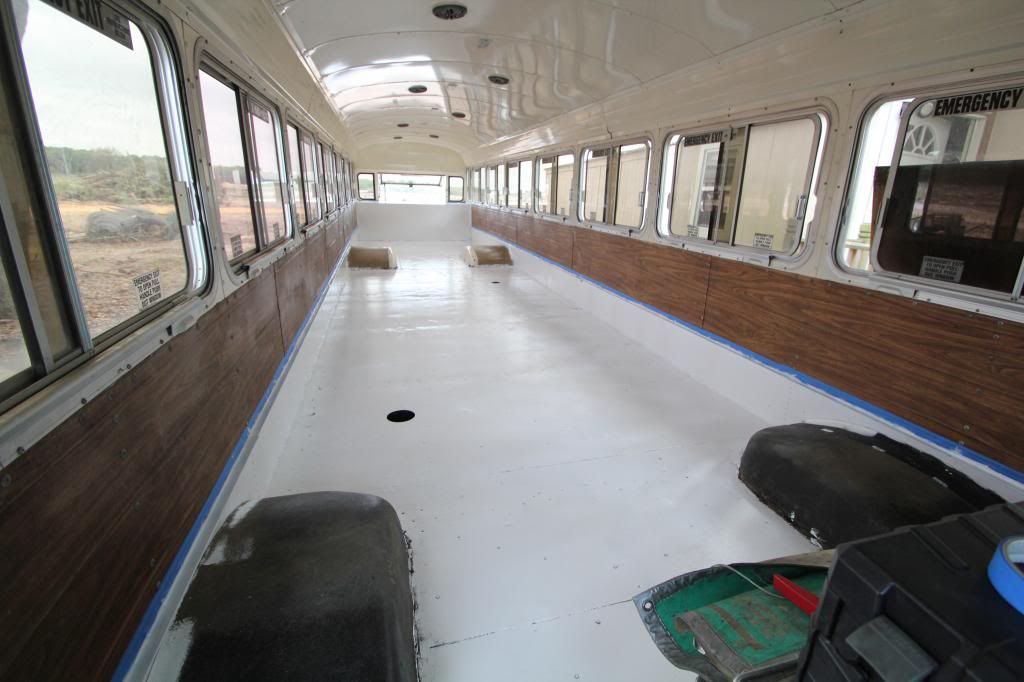 Then we put down foam insulation and a layer of OSB, then engineered flooring over the top. My bosses brother in law has a surplus building materials store and really gave us a good deal on the flooring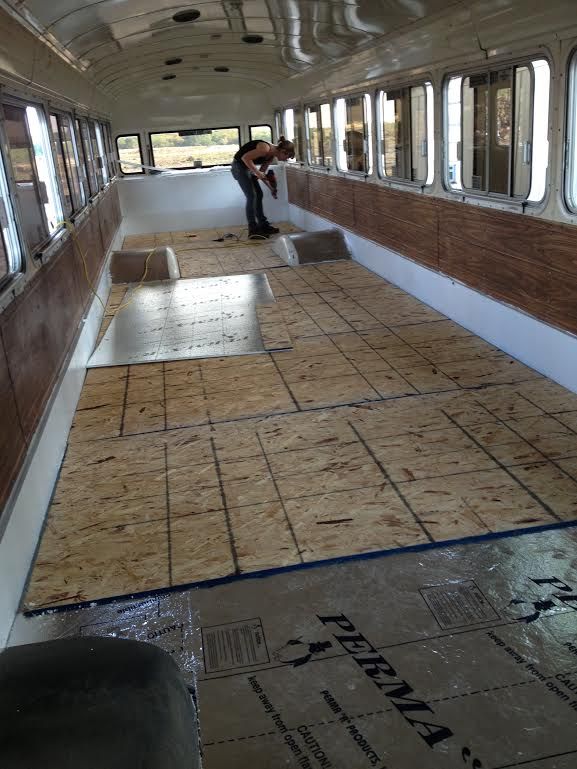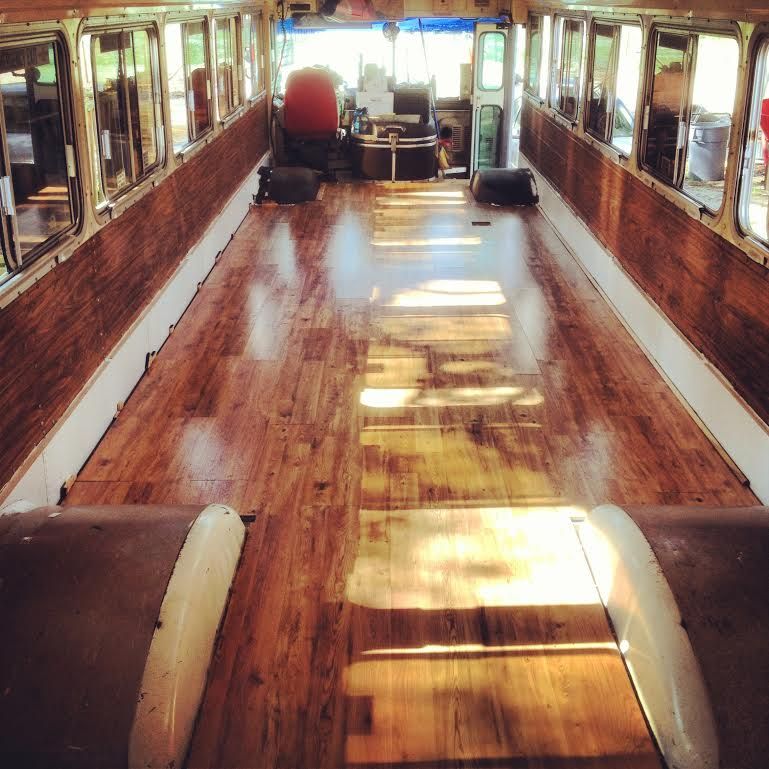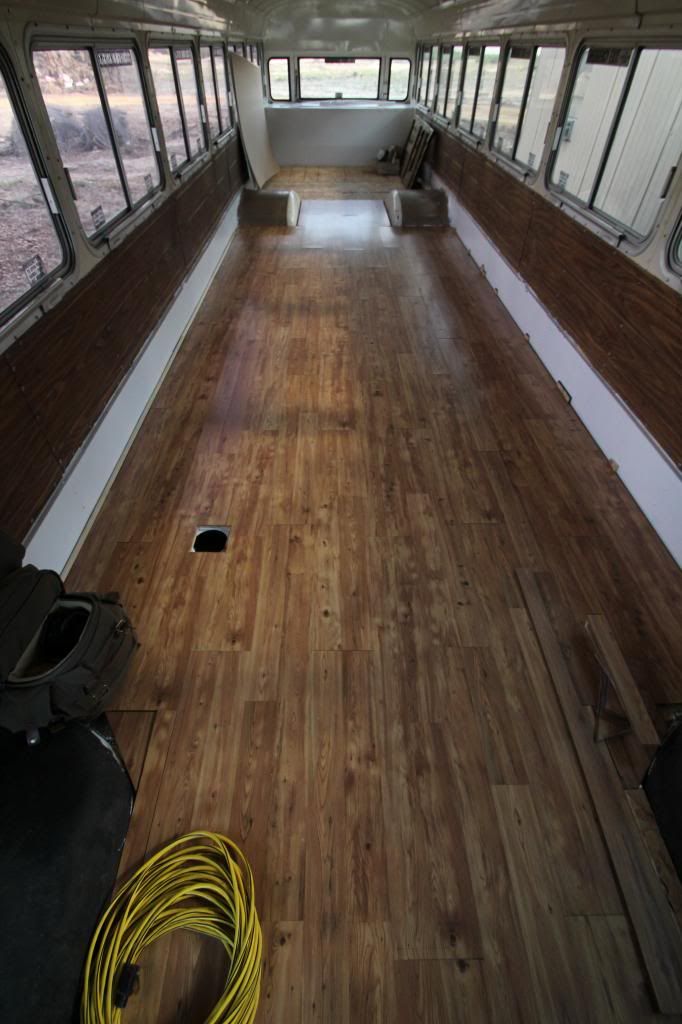 I built boxes over the wheel wells, the one behind the drivers seat is a little bench and the one by the door has a hinged lid for storing shoes and what not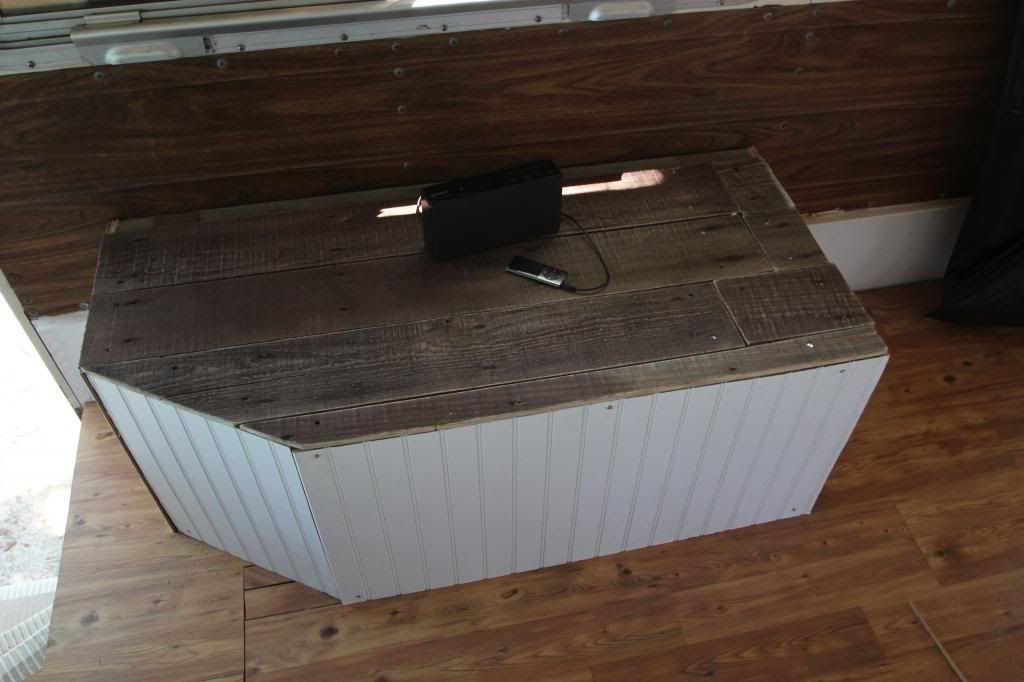 I built some shelves over the rear wheel wells to store clothes. Also a big tall frame for the bed, with plenty of room underneath to store boxes of things
My brother decided the big windows made a nice shooting platform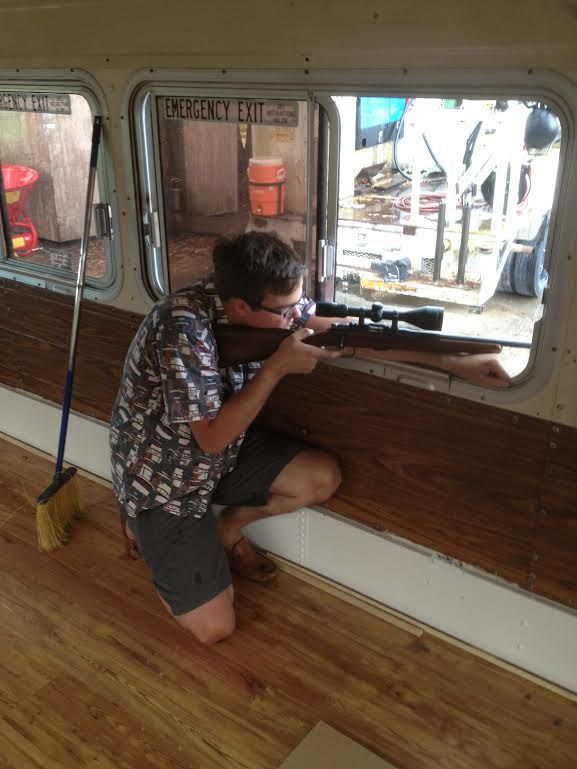 These photos just show some various stages of construction. We are building a simple kitchen setup using a propane camping stove, a portable EdgeStar fridge/freezer, and a foot pump for water.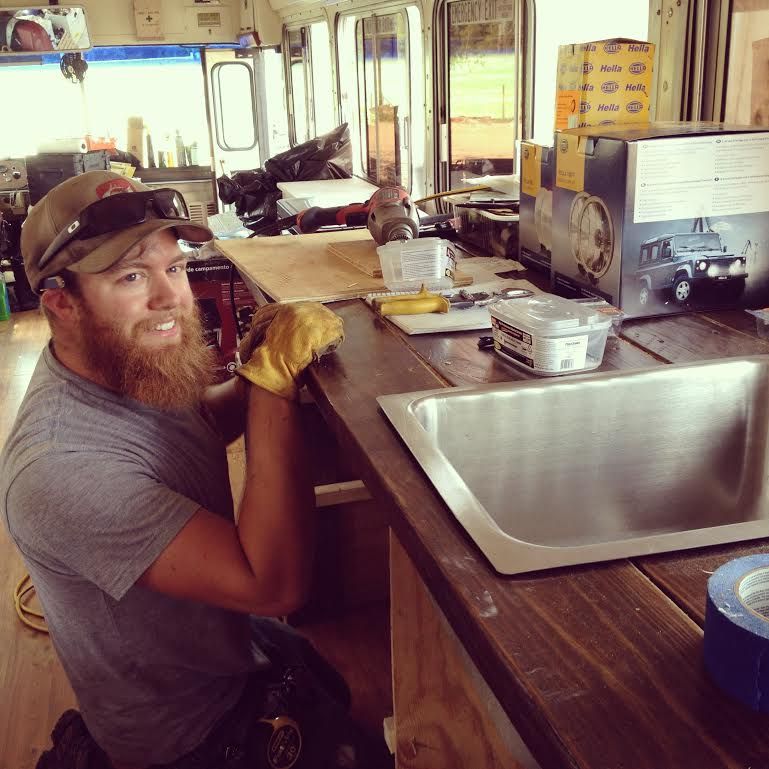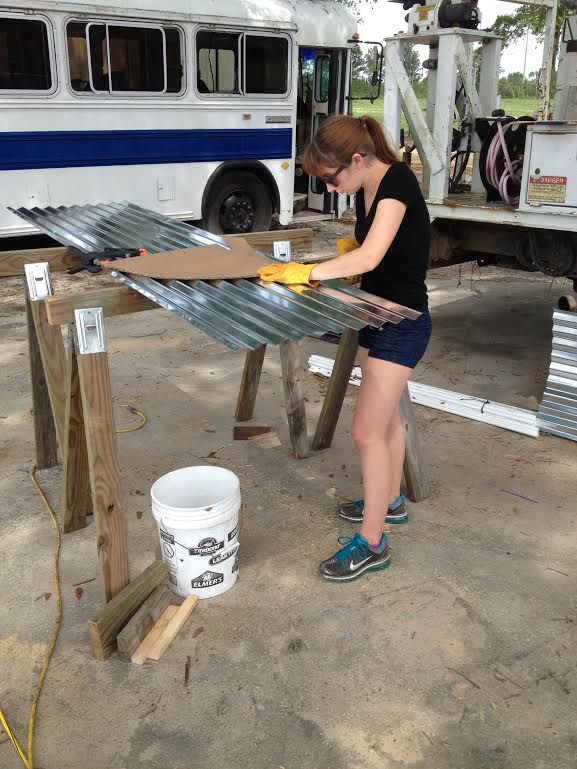 Here is where we are at as of a day or two ago. Almost done inside, just have a lot of little things to finish up. Next big project is putting the solar panel on the roof and setting up a battery bank and inverter/charger. I will post more photos as we move forward