If anyone's in the NY/CT/MA area, you should come out to Lime Rock Park this Labor Day weekend! We'll be racing Friday through Monday, with a huge car show on the track all day Sunday!
I've been going to this event basically since I've been around and it's a ton of fun. If you've never been to a vintage racing event this is a great place to start, and if you have been to one you'll definitely enjoy this one!
Even if you can't go yourself, tell a friend who may enjoy it!*
These are the four cars I'll be caring for over the weekend: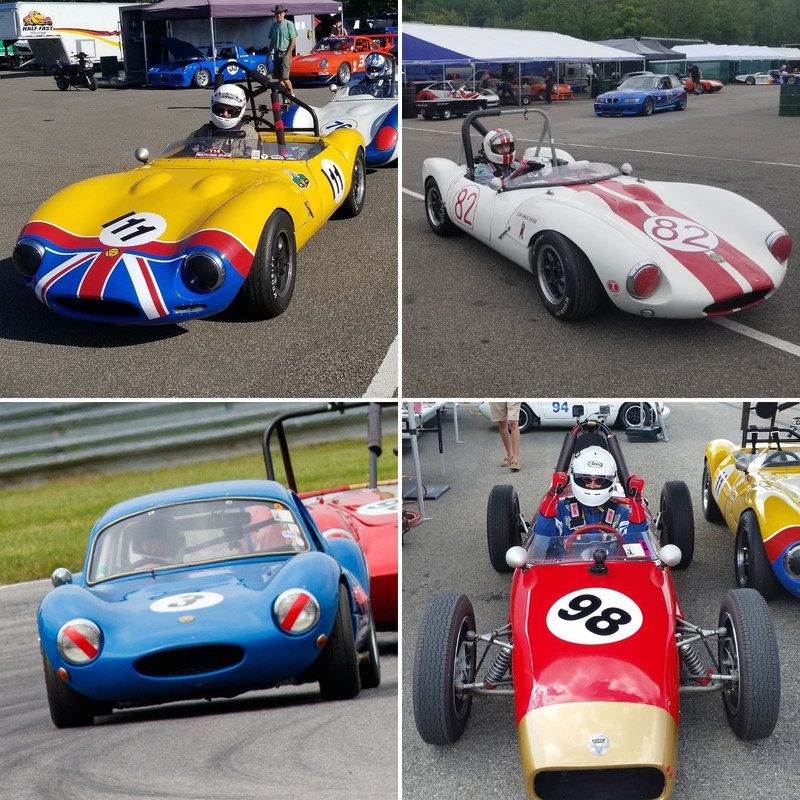 I'll be testing the blue one occasionally.
*I'm not getting a cut or anything for people attending, I just love these old cars and want to spread the word :)