Ok, So things have come up and I'm not going to be able to finish my E30 project. It's a 92 Vert that had around 150k miles on it when I got it. It's currently not in a roller, but I can sell it in a roller. I'm not going to sell any of the other stuff that I have for it until I've gotten the body sold so that whoever buys that can buy more of a complete car. Please don't ask about any of the stuff, I'll start a new thread once I've sold the car(Even the Hardtop).
So Here is the car:
It's got a M-Tech II body kit on it that looks to be OEM and has been fitted and looks very nice, just needs paint. The interior was swapped over to black, I picked up a dyed carpet for it and the panels were all swapped over to black as well. There are not seats in it, but I do have a decent set of vaders that I'll have for sale shown below.
Car - $1750
Hardtop - $1100
Vaders - $500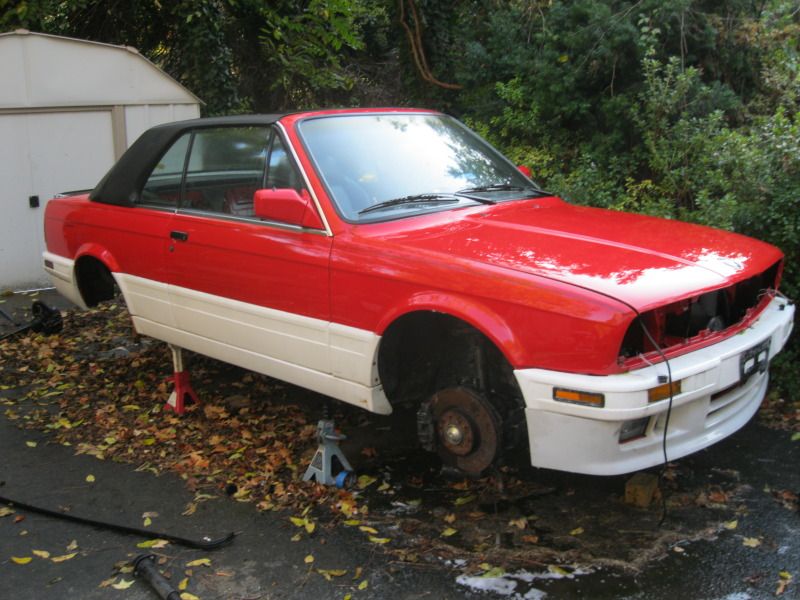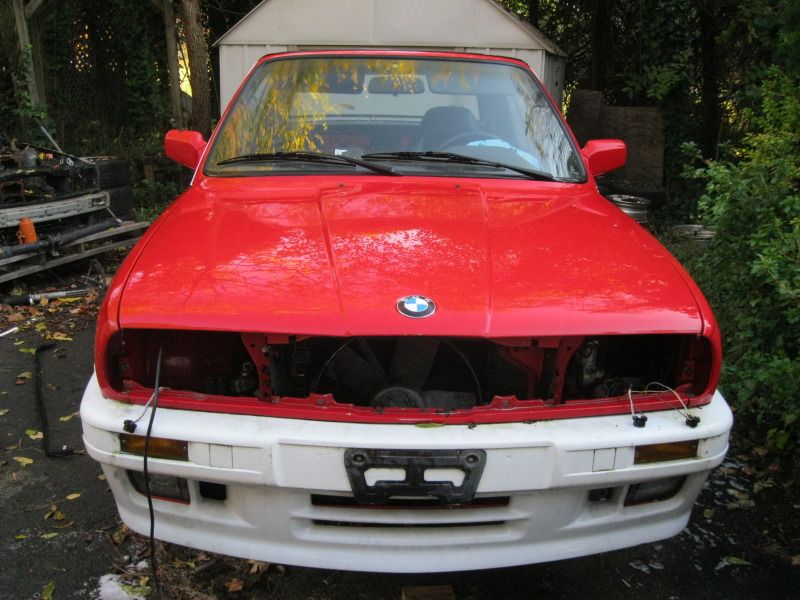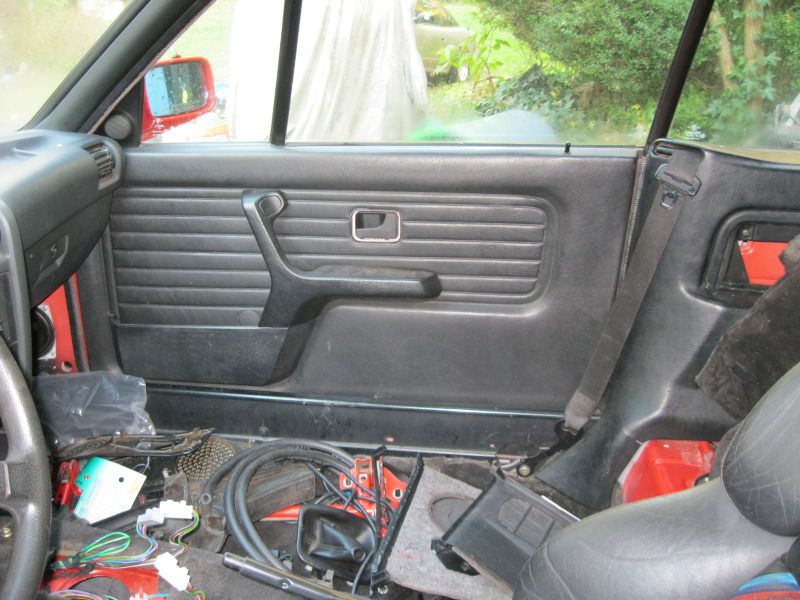 I have a complete 5-Lug Swap Available as well that can be included with the car. Currently the car has the Front stuff installed on it. I can include it with 4-lug stuff to make it a roller with just the car. Here is the break down of the 5-Lug stuff:
95 M3 Control Arms/Knuckles/Brakes - $400
318ti Rear Trailing arms/Hubs/Brakes - $275
E36 Koni Single Adjustables w/ H&R Race springs, Fronts have $350
E30 Subframe w/Brand New AKG Solid Bushings - $150
Brand New AKG Rear Trailing arm Bushings - $90
Brand New AKG Solid Diff Bushing - $50
Front Subframe W/Re-enforcement plates - $50
Now for the Go Fast stuff that I have with the car. I was planning on doing a S50 swap into it. The motor is currently apart the lower end is still intact and from a 95k mile 95 M3. The only thing about it is that one of the cylinders ate a spark plug electrode it looks like. Piston has a few marks but otherwise the cylinder looks ok and shouldn't be a problem. Have a S52 cylinder head that I just got back from a machine shop and looks great. Link to the place that did the
head
. Here is a list of all of the stuff that I have for sale I can include.
S50 Short Block 95k Miles - $600
S52 Head, will also include Cam trays and lifters, but no cams - $600
Elring Gasket Set From Pelican
- $220
E35 oil Pan and Pickup(Missing Oil level sensor) - $200
AKG 24v Swap Motor Mounts - $180
Red Label ECU w/TRM Chip For 21lbs and 3.5 MAF - $220
21lb Injectors - $100
3.5 Maf - $75
ZF Trans from 95k Mile M3 - $400
3in Vibrant OBDI metal Core Cat - $115
3in Vibrant Street Power Muffler - $200
New F1 Racing Clutch Kit w Cromoly Flywheel & 6-Puck Unsprung Disc - $500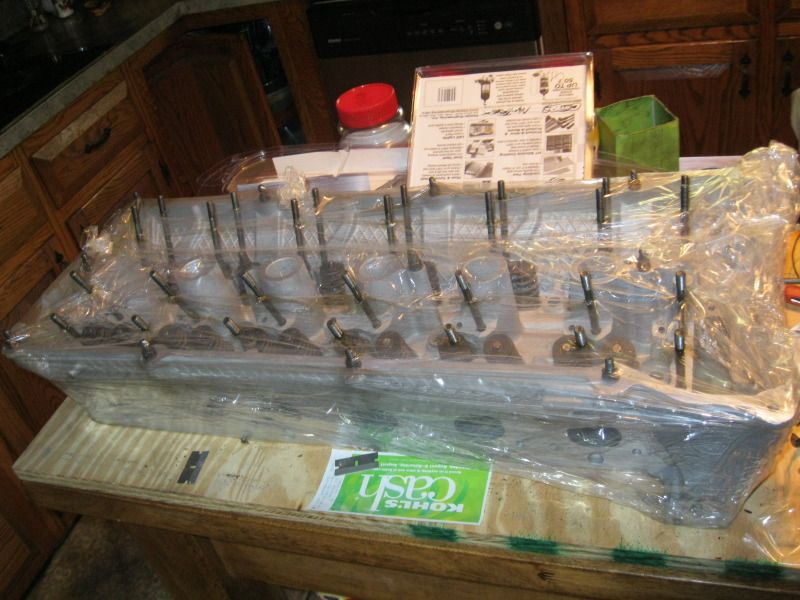 If someone wants a lot of what I have for sale I'm certainly willing to make a deal