I have partnered with a local company to get a GB of flags going again.
Prices:
$55 - Front single color shipped
Inquire if Interested Front Three color shipped
$55– Rear single Color shipped
Inquire if Interested - Rear Three Color Shipped
$100-Front and Rear Single Color Flag shipped
Inquire if Interested -Front and Rear Three Color Flag shipped
All shipped prices are US Priority Mail. I will ship to Cananda and International but it will not be cheap. The Tri color Motorsport units are one delay right now when they do go into production they will come seperately cut and ready to lay one color at a time. This makes it much easier to get the Tri color laid perfect.
All are cut to order in all of the listed colors
We need 10 people.
We can and will accept more than ten people total.
Available Colors include:
-Black
-White
-Flat black
If you want another color let me know. I may be able to swing something. PM me.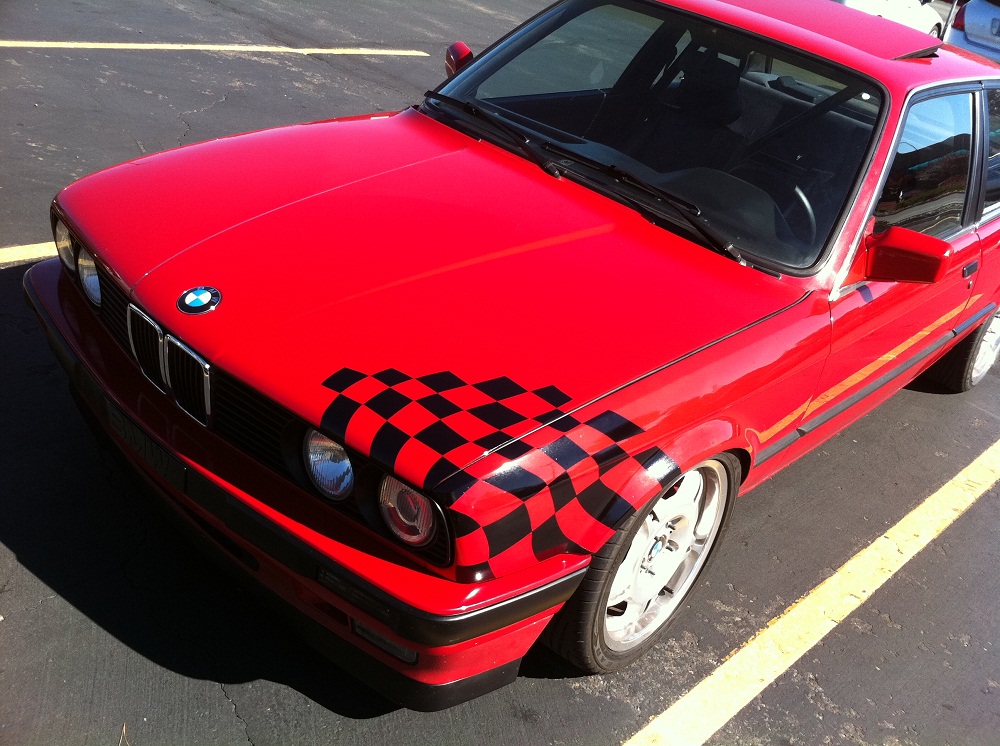 In this pic you can see I did a little custom touch with some spare red vinyl. If you want to do the same let me know and I can assist you.
I modified my rear flag because in my excitement to get it mounted I misalligned it to far forward and to far down the side of the car. When mounted correctly the only part that will need any custom touches will be the portion on the back of the trunk and for that I provide a small section of precut checkers to arrange and complete the look. Here is what it looked like pre-mod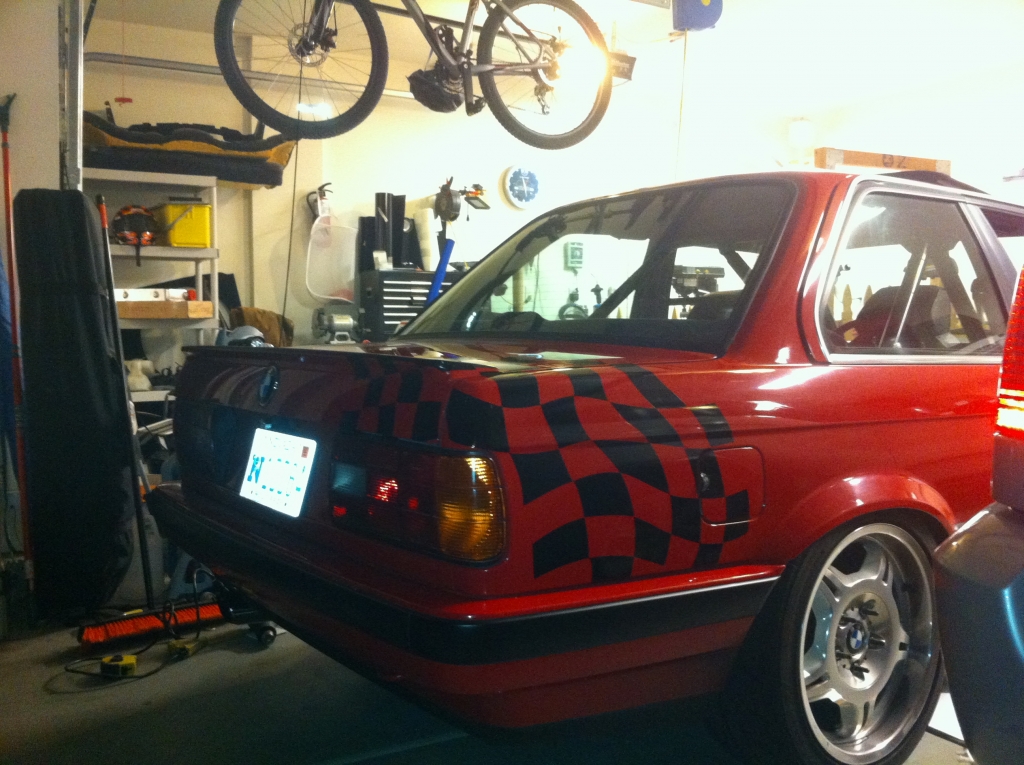 Last but not least here is most of the colors that the vinyl shop has on hand to cut. They are all high quality vinyl and well suited to the application.
PM me with any questions.