Run authentic BMW brake parts AND swap to 5x120 bolt pattern using this system of precision machined spacers and adapters! Previously available only in a group buy, now available any time! These parts will let you run E46M3 and E39 540i brakes on your E30, with OEM 5x120 drive flanges. This kit includes all spacers and hardware, along with the OEM part numbers needed to complete the kit. Full picture instructions are also included to answer any and all questions. I have become very familiar with this kit and installed these parts myself on my 91 318is. These are significantly bigger rotors and calipers
Rear on my 318is: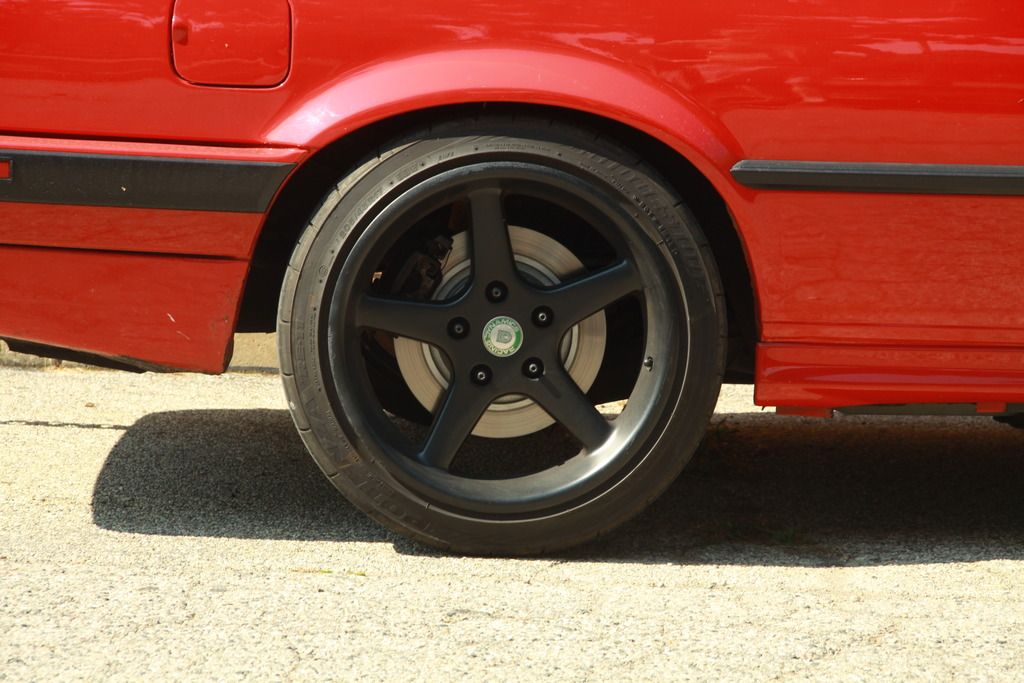 Front: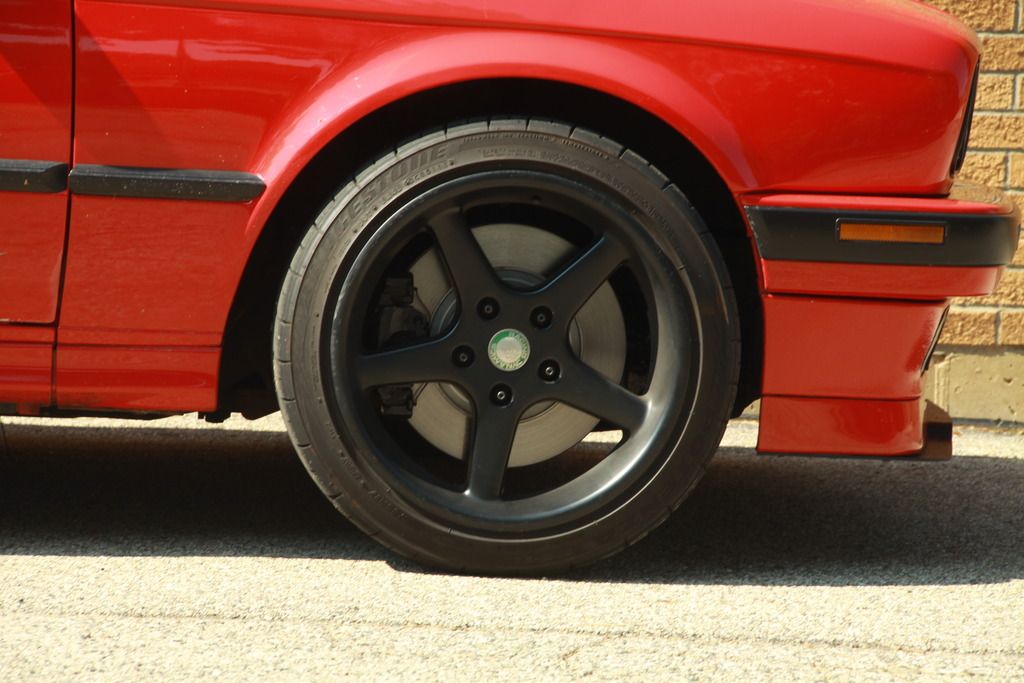 All parts are professionally machined in the USA using the following materials:
Front Hub Bushings- 4043 Chrome-moly steel
Front Hub Nuts- 4043 Chrome-moly steel
Front Caliper Brackets- 2024 Aluminum
Rotor Spacers- 6061 Aluminum
Rotor Centering Rings- 6061 Aluminum
Hub Centric Retainers- 6061 Aluminum
Rear Caliper Brackets- 2024 Aluminum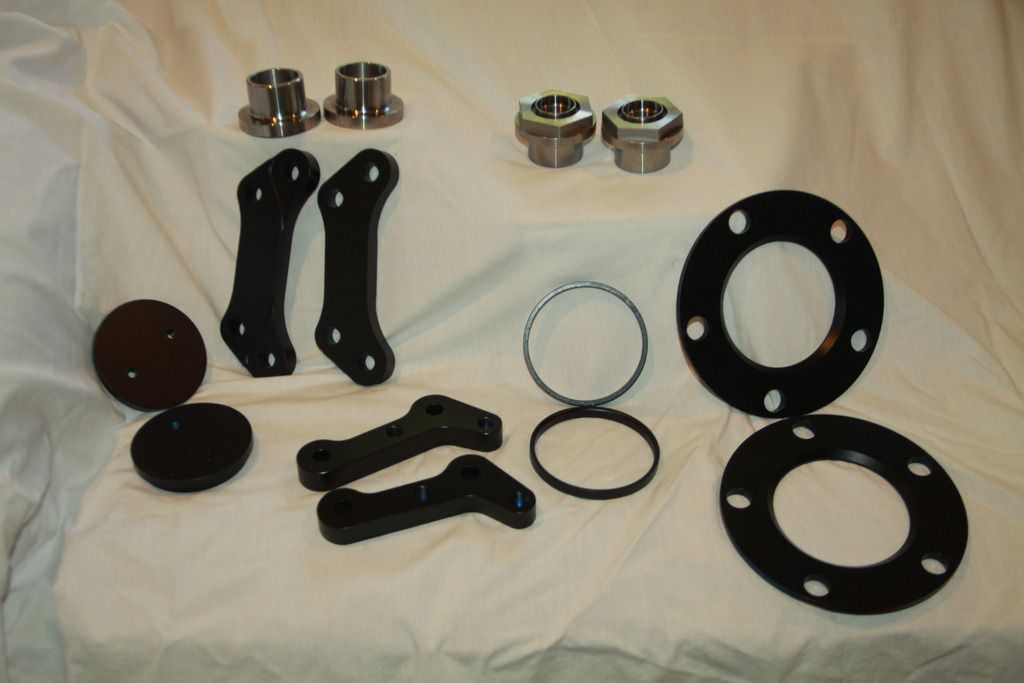 Previous kits have been shipped to Germany where they have passed the rigorous TÜV standards. Installation is as easy as replacing a wheel bearing, and retains the stock E30 suspension geometry, unlike swapping trailing arms etc. Shoot me a PM if you have any questions!
Price for the kit shipped to your door including PayPal fees is $450.