Hey guys!
Anyone else ever feel like their throttle response was even slower than an M20 usually is? Having trouble with heel-toe? Feel a bit of a dead spot in the throttle pedal? You should check the tightness of the cable! I did it today and it made a HUGE difference for me. I took some pictures to share the process with others!
First, do a quick check for slack in the cable by lightly pressing on the pedal while looking into the engine bay. If you can depress the pedal without the assembly atop the throttle body moving, you have slack.
Take a look at the end of the cable: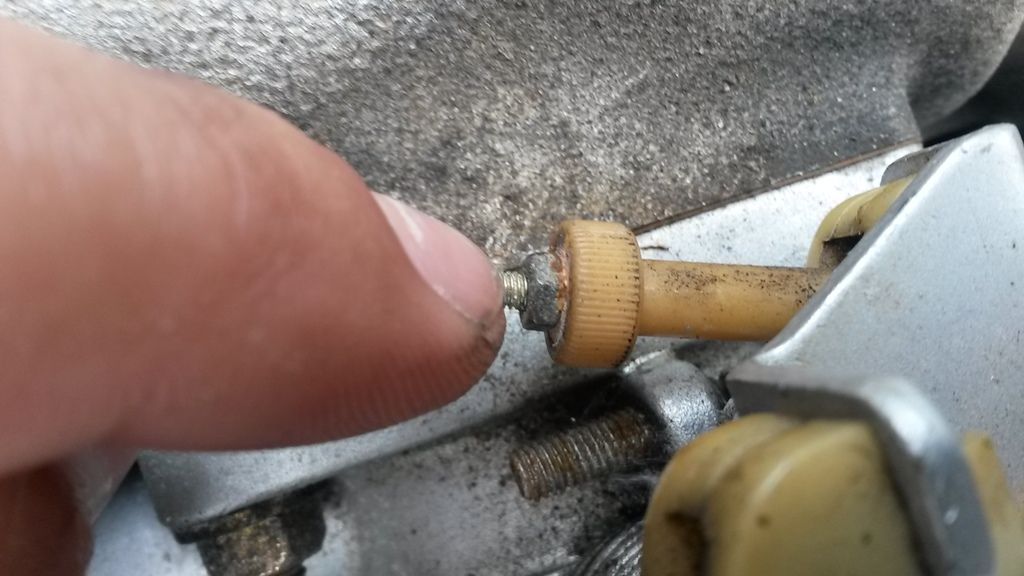 You'll see there's a plastic knurled thumbwheel and a super-tiny nut. You'll have to break the nut loose to be able to adjust the cable. Believe it or not, the nut is 7/32", not metric. Go figure.
Once you've loosened the nut, you may want to hold the end of the threads with your fingers or a pair of pliers:
Turn the plastic thumbwheel in until you've removed the slack.
NOTE: Make sure you do not partially open the butterfly of the throttle body by overtightening the cable! This will raise the idle, drop fuel efficiency, mess up shifts, and generally suck. Leave a small amount of slack in the cable, enough to avoid this happening.
My cable needed this much slack removed:
Once the cable is adjusted, retighten the nut to the thumbwheel and you're good to go! Enjoy your improved throttle response and your regained self-confidence! :D