Hey guys! Frank Macaluso Here.
Looking to kick off a new thread for my new swap project. A 1988 BMW E30 LongRoof Touring! We'll be throwing in an N54 Twin Turbo with a 6 speed RWD Trans. This thing is going to be ALMOST as fast as the E36 N54 I just finished building.
Here are the details:
1988 Grey Market E30 Touring
Bone Stock M20B20 320i
Customer wants an N54/6
diamonschwarz 181 BMW Paint - Likely a full repaint (no jambs)
Big Brake Kit
Sticking with 4 lug
Coilover Setup - Midrange Grade
New 17" wheels - Unknown type yet
Interior work.
This N54 will have all the works. Heat, A/C, P/S. all that stuff. We'll overhaul the N54 too and address all of the common issues like oil filter gasket, belt/pulley's, turbo overhaul...stuff like that.
I am planning to document the swap here at a high level, but most of the goods will be on my youtube.com/garageaholic channel and instagram.com/garageaholic.
The intro video will release this Friday, 10/4 at 2pm EST in premier mode, meaning that I'll be "watching" the video alongside the early adopters answering questions about the intentions of the swap, the plans for various aspects of the swap...stuff like that. Hope to see you there.
Until then, standby on this thread for more progress this year. This is going to be a good one!! Bookmark this and don't miss the premiere!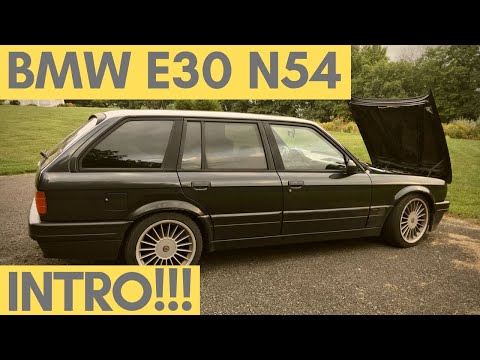 Some pics I took as well, document as much as possible before I start this swap! First a final send-off to the E36 N54. That's now going to Kassel for a final tune and then to the happy customer!
[